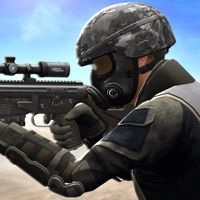 Sniper Strike: Shooting Game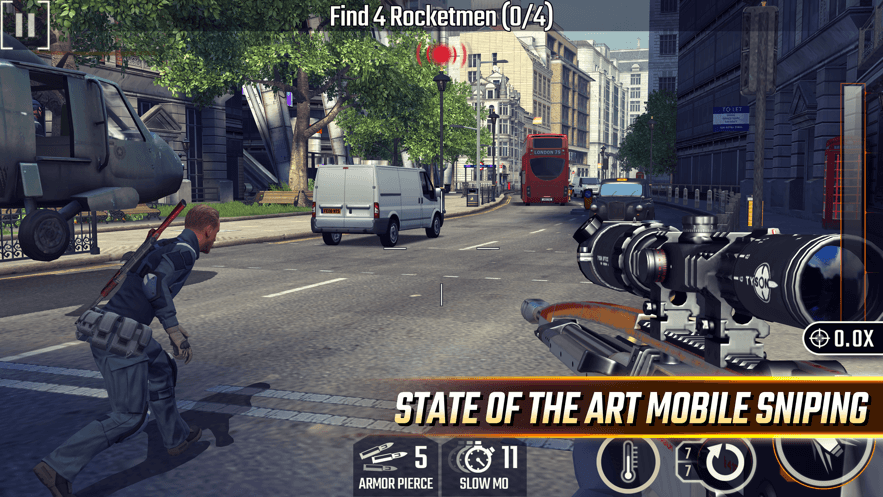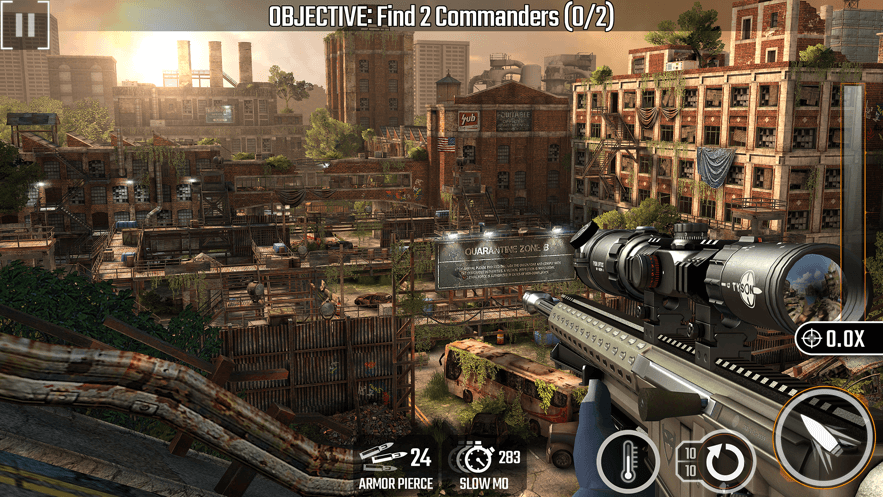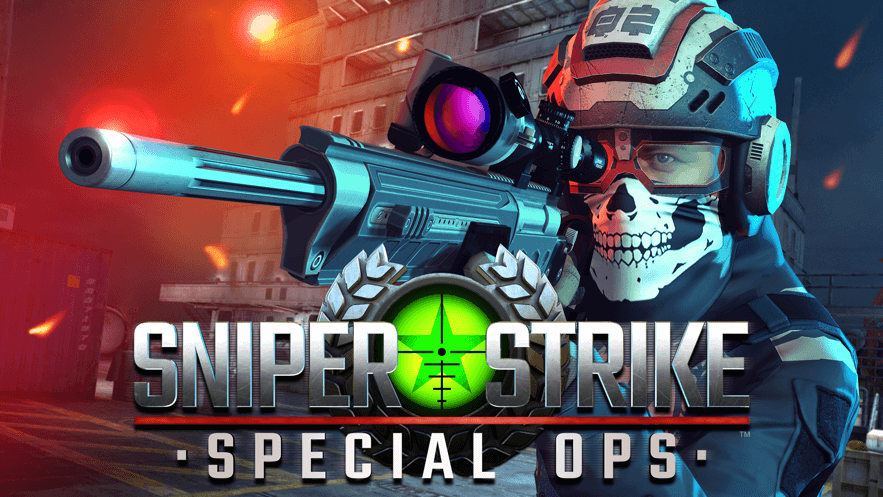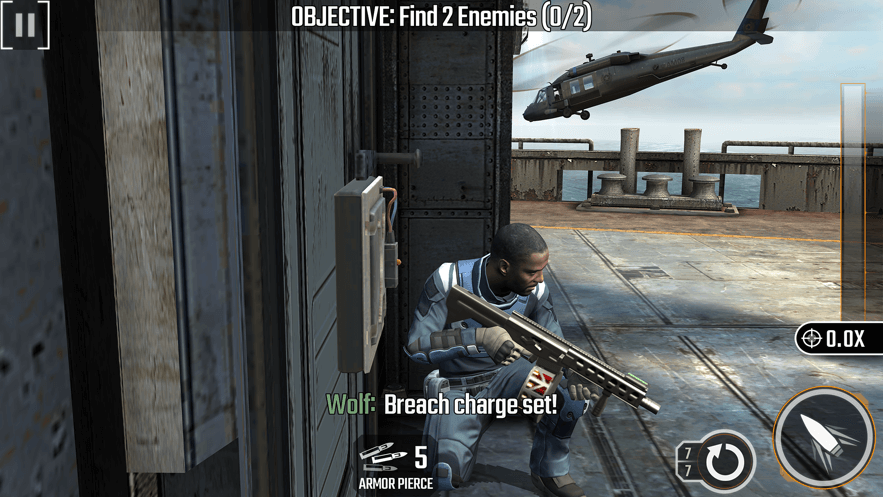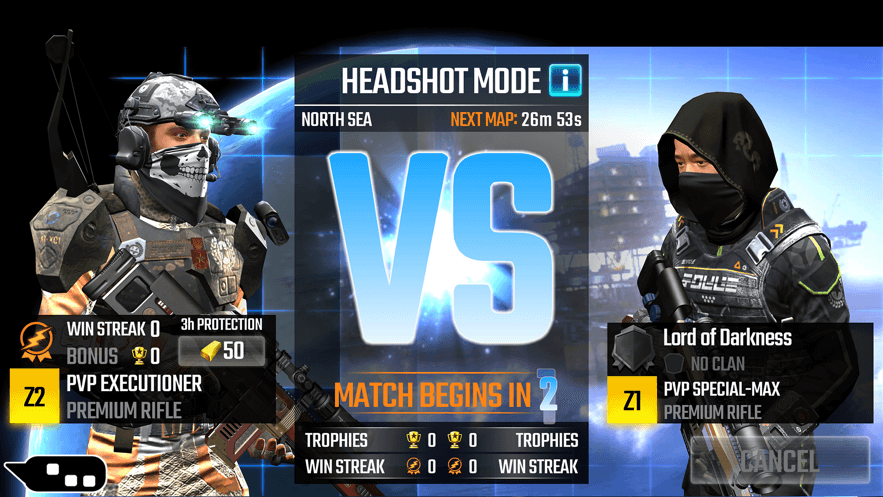 Get The Game
This game's download link redirects to App Store and Google Play, while the purchase link redirects to Amazon. Neither of the links contain malware nor viruses, please feel free to try it out!
Editors' Review
Sniper Strike: Shooting Game ©Copyright by FunGameShare, Do not Reproduce.
I don't want to be at the mercy of a game, but it's happening. This has to start three days ago, but I don't think I should use long words to explain it, so I'm going to say it briefly. First of all, a friend of mine and I were camping three days ago. We climbed to an altitude of one thousand meters, and the scenery there was really nice. But it didn't last long. Within two hours of our ascent, the clouds gathered and it began to rain. As you might expect, the camping trip was a bust. But my friend didn't seem worried, so I asked him why he wasn't upset. He smiled and said, "So what if the scenery can't be enjoyed? As long as there are good games on the phone, that's fine." I was really conquered by his open-minded mentality, but I am a boring person, the number of games in the mobile phone is zero. So, to pass the time, I asked him about the name of the game. That's right, that's the Game I recommend to you, Sniper Strike Shooting Game, a gunfight Game that I'm addicted to. I felt that although I had not played mobile games often before, I could not resist its charm, and I fell into it step by step.
The game really has its advantages, and I think I should explain them in two ways. Sniper Strike Shooting Game is a simple game in which you play as a member of a Sniper Strike Shooting team and complete various missions. These missions are combat oriented, and you need to kill a lot of enemies to achieve the mission objectives. My friend said that this kind of game is usually found on PC or console, and is rarely played on mobile. Because game design is very difficult, and mobile configuration requirements are very high. My friend added that it's all about "optimization". If the optimization isn't good enough, the game will run flat no matter how good the phone is.Sniper Strike Shooting Game is a TRIPLE-A Sniper Game, and the fact that it's available on mobile is something special, so I have a special attachment to it. I don't think sniper games are too hard to handle, but they do require a lot of patience and care. When you play Sniper Strike Shooting Game, based on my shallow experience, you should be careful enough to make tactical progress after confirming various details of mission objectives. This is at least true for me. Although I don't know how to improve my skills in control, I still have a good understanding of some macro tactical concepts or awareness. That's why my friend, a veteran of Sniper Strike Shooting Game, was willing to take me to play it. This is one of the reasons I love Sniper Strike Shooting games.
From another perspective, I think Sniper Strike Shooting Game can seduce me through its weapon system. I don't know how many weapons I've used in this game, but I don't know where they end. I can use these powerful weapons to destroy the enemy's elite commanders and their followers. My friend and I were always on the same side. We were thrill seekers, so we chose to go hiking and camping. But we are also people who can quickly adapt to the environment, so we can feel the significance of our existence in Sniper Strike Shooting Game. But I didn't think I should sink into that, so I decided to be the owner of this game, and hopefully I'll be successful.
Description
Sniper Strike is a very exciting action shooting game with high-definition graphics, rich content, and a complete storyline, which can immerse more players in it, rich and diverse mission challenges and hundreds of the battle challenge fully demonstrates the infinite charm of this game. At the same time, there are a variety of firearms and weapons, equipped with different firearms to deal with various challenges. Upgrade, the upgraded weapon can increase its power, and the improved shooting range can facilitate players to complete the task quickly, so as to obtain more rewards.
How To Play
● Wipe out Elite Commanders and their henchmen with satisfying kill shots!
● Buddy up with allies to cove
● Seek out online friends (and foes) and challenge them to LIVE sniper duels!
● Join forces with Clan friends to smash missions, and prepare for the ultimate showdown with the Elite Order.
● The more you win, the better you play – upgrade and engage in harder, faster challenges that will send you flying up the leaderboard!
Comment
You may like it.