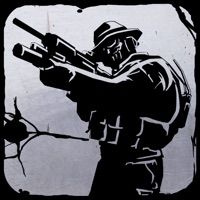 Trigger Fist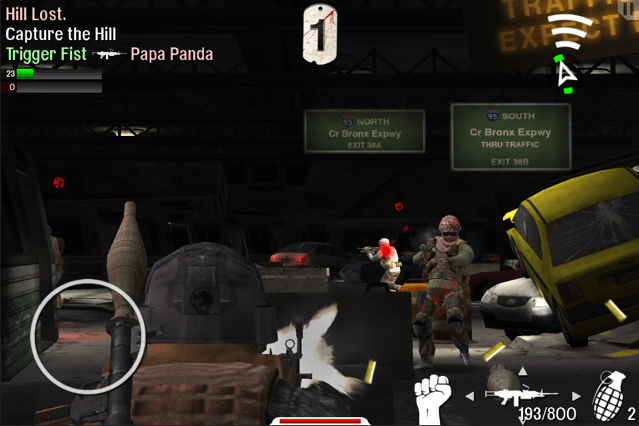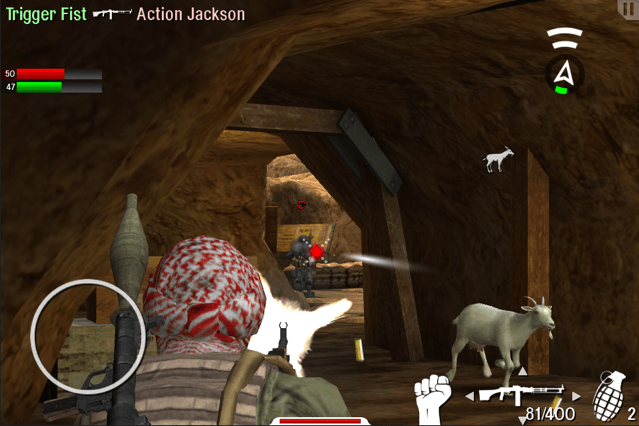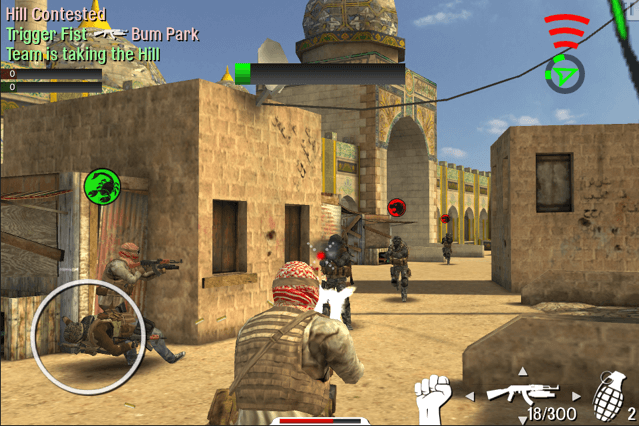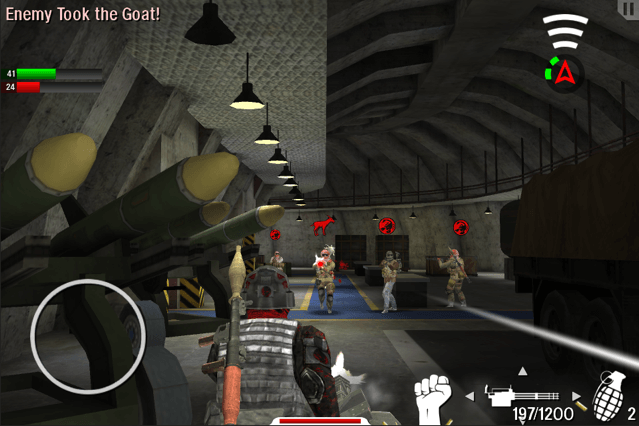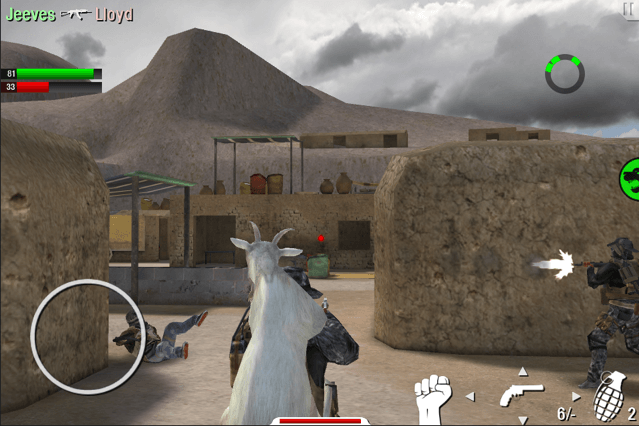 Get The Game
IOS
This game's download link redirects to App Store and Google Play, while the purchase link redirects to Amazon. Neither of the links contain malware nor viruses, please feel free to try it out!
Editors' Review
As a multiplayer shooter game, Trigger Fist is equipped with multiple modes as well as scenes to realize a colorful experience for players. The game features 6 scenes and 4 modes at players' disposal, especially the mode called Sacred Goat, in which players should form a team and strive for carrying a goat across the battlefield for as long as possible. Sounds quite hilarious yet intriguing, right? Though the game supports multiplayer mode, even if you can not access the internet at the moment, you can still enjoy the game offline with AI components, which are as difficult to deal with as real players. Thus, you can simply enjoy the game anywhere and at any time without worrying about the internet connection and the lack of companions. The amazing design of the controls makes it rather easy for players to operate and make commands on their characters. They can switch between different weapons during the urgent period or in the mid of the battle quite efficiently. The game is no doubt an ideal outlet for players seeking vicarious pleasure and those who want to socialize a bit with others.
Description
Trigger Fist is a fierce shooter game that could bring players tons of exciting experiences throughout the gameplay process. Featuring advanced and user-friendly controls, players will be able to make various weapons at their disposal at will and get evolved into numerous battles while shooting down the enemies. From a third-person shooter perspective, the game allows players to gain comprehensive control of the battle scenes at any time and anywhere. Attack your rivals and take beautiful revenge on them. The AI as well as real-player combatants will actively engage in the shooting battle and interact with you in a series of ways, so stay alert and act quickly all the time. There are altogether 6 scenes and four multiplayer modes to choose from, enriching the immersive and authentic game experience of players. Join different teams and build an invincible group to fight against your upcoming opponents lurking anywhere. Make acquaintance with other players all over the world while enjoying the game and challenging difficult tasks which require teamwork and strategies. A wide array of items are waiting for you to unlock, varying from new weapons, and skins, to perks. Aim at the top of the rank.
How To Play
To master the shooter game, you should, first of all, learn all the rules and buttons to improve your skills in using different weapons, getting to know the strength and weakness of each weapon so as to make the most use of it during the battle. If you make a wrong choice in the mid of the shooting, you might lose the game invariably. Also, since enemies can hide anywhere, keep an eye on the corners of each scene and get ready to fight back once the opponent fire at you. Furthermore, since it is a multiplayer game, learn to do teamwork with others and communicate with your teammates about the strategies beforehand so as to get the work done in an efficient and satisfying way. Ultimately, it takes players' practice to master the game. So don't be discouraged even if you lose for several rounds. You should realize that your skills will get naturally sharpened throughout the gameplay process and you and your teammates will gain a victory sooner or later. In sum, the key to winning the game lies in your knowledge of the game, your teamwork spirit, as well as your persistence regardless of failures. We believe that you will succeed once you master all the instructions mentioned above.
Comment
You may like it.