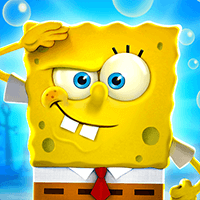 SpongeBob SquarePants: Battle for Bikini Bottom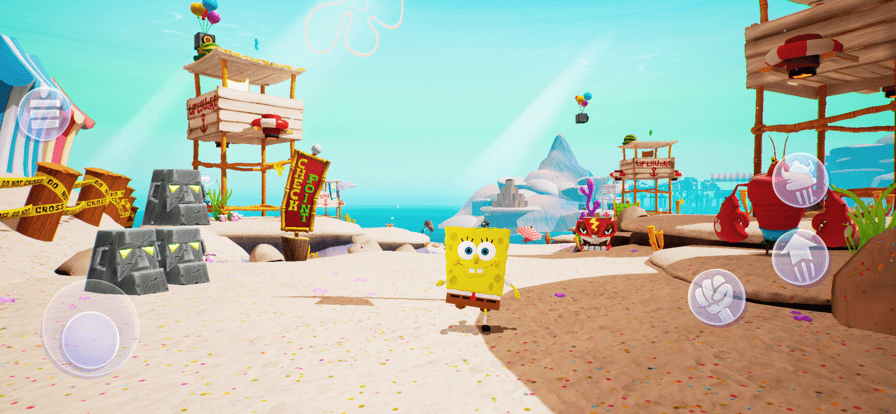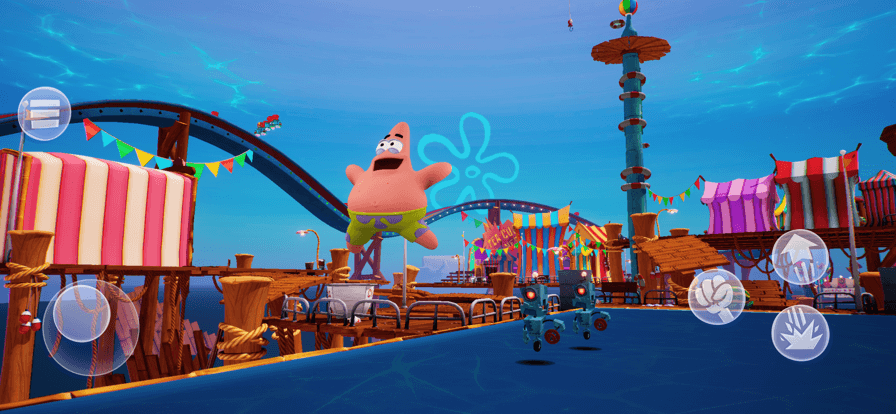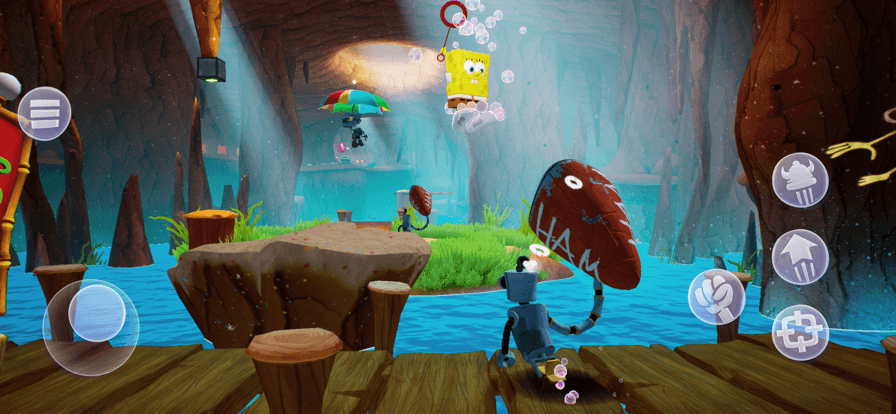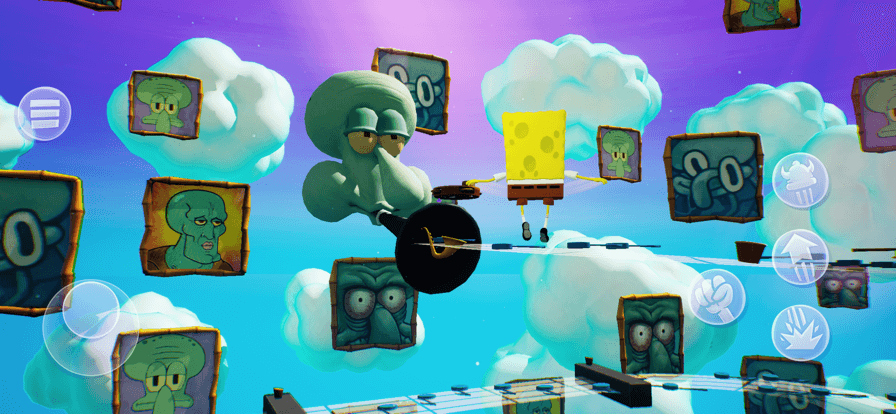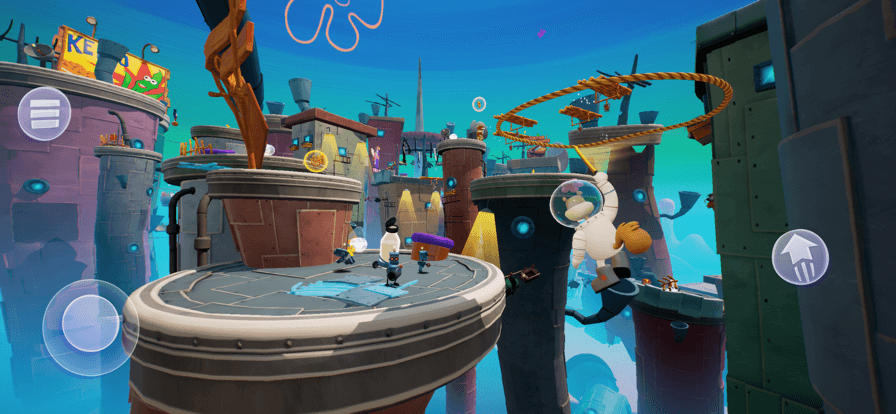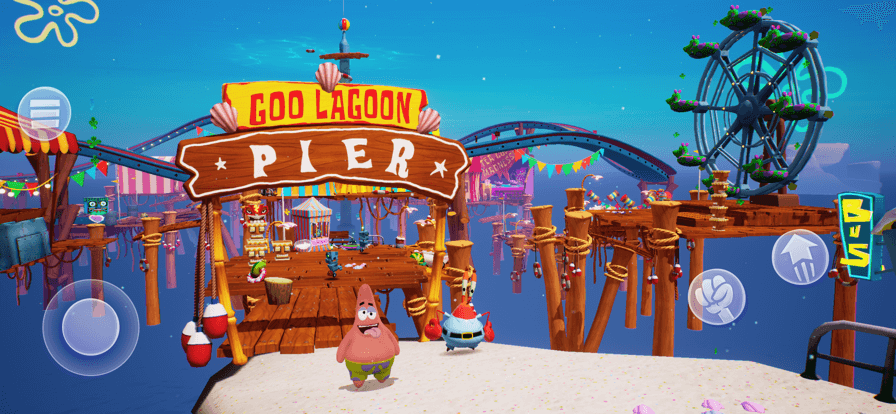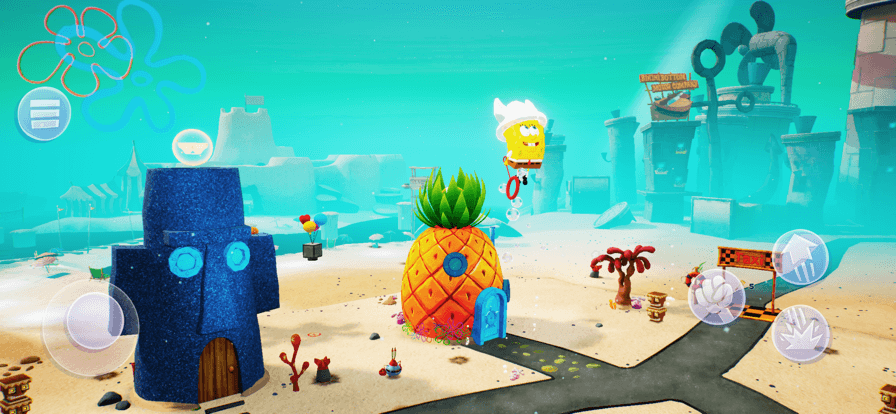 Get The Game
This game's download link redirects to App Store and Google Play, while the purchase link redirects to Amazon. Neither of the links contain malware nor viruses, please feel free to try it out!
Editors' Review
SpongeBob SquarePants: Battle for Bikini Bottom ©Copyright by FunGameShare, Do not Reproduce.
This is a video game adapted from the original animation- SpongeBob SquarePants. It was developed by Heavy Iron Studios and published by THQ for the PlayStation 2, Xbox, and GameCube consoles. Players can try it with their ios and android systems and experience various versions of the game.

For fans of SpongeBob SquarePants, you may recall you're good memories. The background of the story is very simple. Mr. Krabs wants to dominate Bikini Beach and send rampant robots to disturb residents' current peaceful life. In his evil conspiracy, many strange robots appeared in Bikini Beach and began to destroy everything here. For instance, robots try to bully fish. Players need to destroy the conspiracy by controlling these three characters such as SpongeBob SquarePants, Patrick Star, and Sandy. Collecting things is the main gameplay and you can achieve your goals with these things. The first thing is Shiny Objects and you can go around the game area and buy golden spatulas. Like money in the real world, you have to pay if you want to go to other countries. Golden Spatulas are rare and players can hardly find them since they are used to unlock some regions. Patrick's 'Socks' are much more common in the game and ten socks can be exchanged into one golden Spatula.
The threshold is low and it is easy to get started. Both the elderly and children can have fun in it. Players can control SpongeBob to jump, run and blow bubbles. A lightweight 3D action game for children, players can operate the game characters to do some very basic jumps, attacks, and simple interactions. However, as the plot progresses and tasks are upgraded, different characters can also learn advanced skills.
The background music is very energetic and inviting. Once you start the game, it will play the song and someone will say: "Welcome to Bikini Bottom". The audio effect also makes you feel on the spot, for example, the sound of bubbles seems much like you are blowing the bubbles". If you have ever been very obsessed with the cartoon SpongeBob SquarePants. Then, you will be very familiar with the pictures in the game. The cartoon shape evokes your memories as if traveling back to twenty years ago in a time-space tunnel and watching animations in front of the TV. The bridges of rocks, rivers, and wood are all in a cartoon style, which girls and children will find very cute. The color of the picture is very rich, the yellow SpongeBob SquarePants, the pink pie star, and the dark blue wooden house create a colorful underwater world. The picture has very rich elements and bright color matching, as well as various types of outdoor scenes. Whether it is the details of the perspective or the sense of space created by the development team, it is in line with contemporary performance.
Currently, players need to pay about 16 dollars for installation. But according to players' reviews, the game deserves the money. It lacks customizable control placements so many players may find it is not convenient to manipulate the characters or even touch them by mistake.
Basically, it is a good game for kids since childlike pictures, smart music, and familiar characters are the main part of the game. However, I'm afraid that adults, male players in particular, may find it boring and not that competitive.
Description
SpongeBob SquarePants: Battle for Bikini Bottom is casual game based on SpongeBob SquarePants.
The game has good visuals, advanced resolution, and well-designed gameplay, a new siege mode that allows up to two players to play online and offline. If you are a fan of SpongeBob SquarePants, then this game must not be missed!
How To Play
The gameplay of SpongeBob SquarePant: Battle for Bikini Bottom is very simple and easy to understand. It does not have too many complicated and difficult operations. The process is always followed by some very basic jumps, attacks and simple interactions. In the process, players can control SpongeBob, Patrick and Sandy. Each character has a unique ability. Spongebob can throw bowling balls, Patrick can throw some heavy items, and Sandy can glide in the air. As the plot progresses, the three protagonists can also learn a lot of new skills, and new skills will give rise to some new gameplay. Even in the middle and late stages, the game will continue to provide players with some interesting ideas.
2. Like many cartoon adventure games of the same type, the overall gameplay of the game is centered on collection, and the entire process is connected in series through collection almost from beginning to end. The items available for collection in the game are very diverse, including the traditional shiny things, the golden shovel that can open the follow-up path, and the socks of Patrick Star hidden in some places, as well as items specific to each level, and what the player has to do is to find these collectible items in the currently open world.
Comment
You may like it.