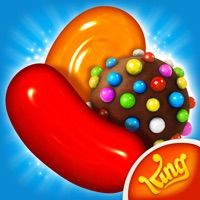 Candy Crush Saga
Platform :
Size : Varies with device
Date : November 13, 2020
Version : 1.190.0.2
Devoloper : King
Tags : Puzzle Casual Single player Match 3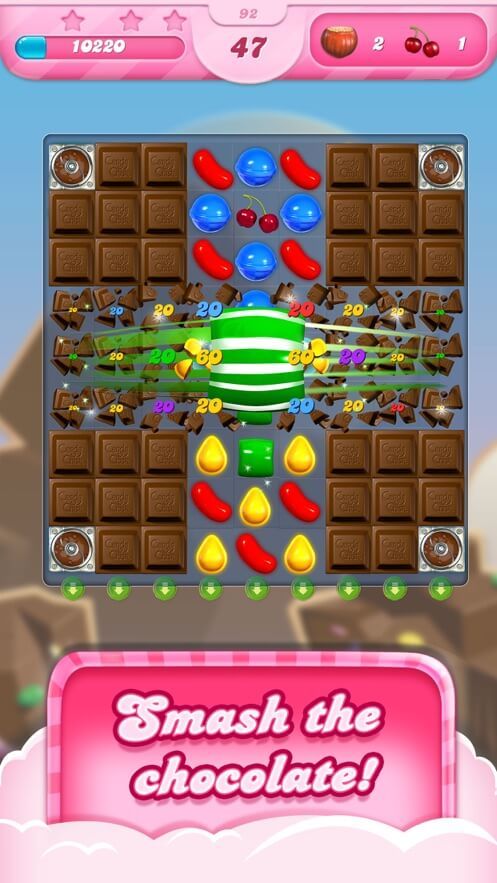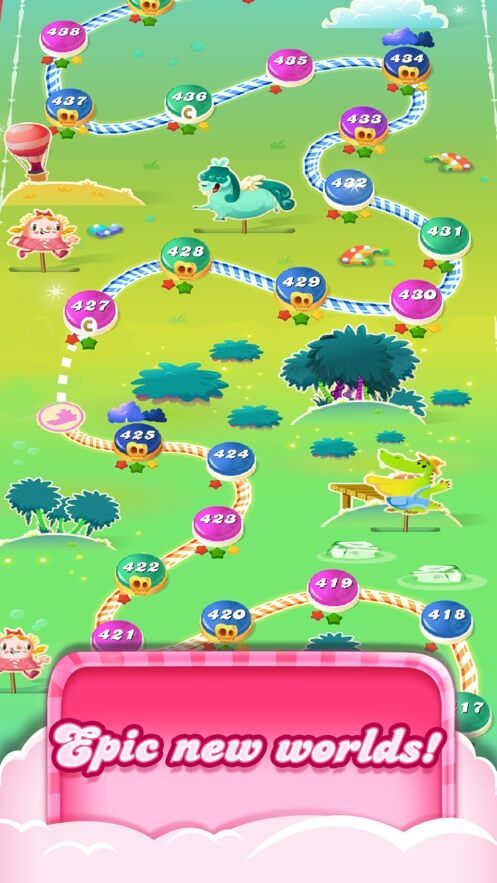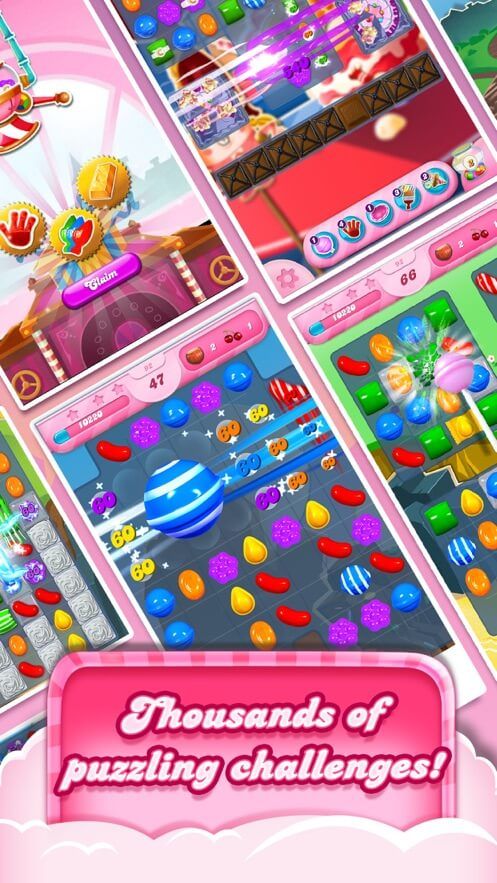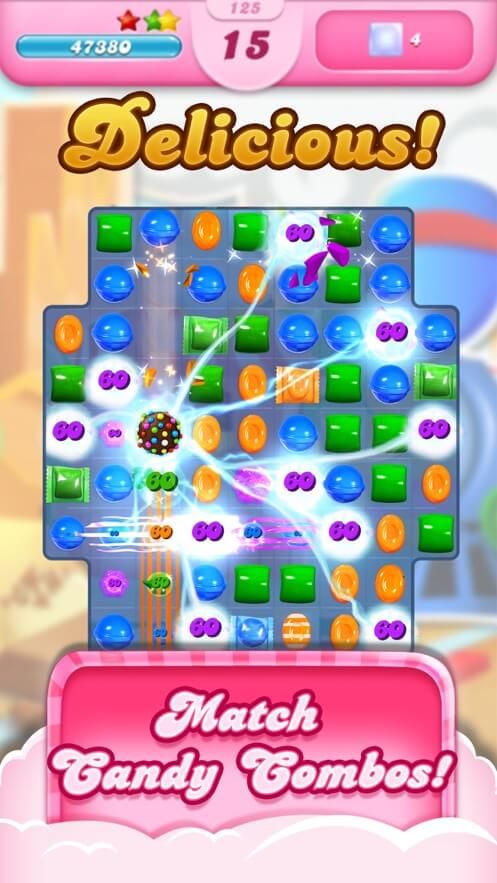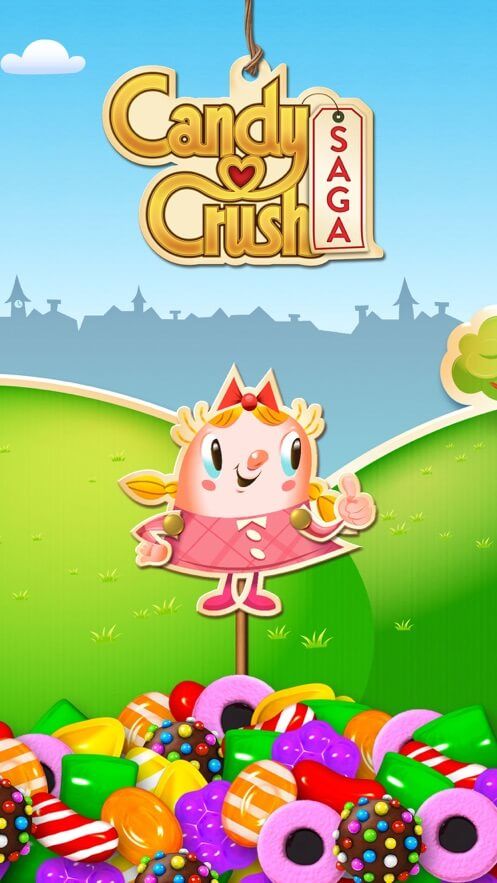 Get The Game
This game's download link redirects to App Store and Google Play, while the purchase link redirects to Amazon. Neither of the links contain malware nor viruses, please feel free to try it out!
Editors' Review
Candy Crush Saga ©Copyright by FunGameShare, Do not Reproduce. By LeeLa

Candy Crush Saga is a free online gem cube game. It is developed by King Digital, a British online game company. It was first released on Facebook on April 12, 2012, and on smartphone platforms (Android and iOS) on November 14 of the same year. Candy Crush Saga is a very popular casual game. With over 400 million players per month, the cumulative number of downloads of the series exceeds three billion.

The game is often called Candy Crush, and the basic rule is to eliminate candy by lining up three to five identical candies to score points. The player cannot move the candy when a string of eliminated candies creates a combo. The game is played in the way of unlocking and upgrading one by one. Each level has a different style and randomly drops candies. Five hearts are provided at the beginning, one for each failure and one for 30 minutes, and you can ask your Facebook friends to return the hearts or pay for them.

The game is divided into an online version and a flash version. The online version can be played on mobile or computer, but both have to be linked on the Facebook application page. Its sequel is "Candy Crush Soda Saga".
There are so many levels in this game! Each level has a different interface, which is what continues to attract players to the game. It is also the reason why the game is challenging and good for killing time. The game is divided into two scenarios: Reality (general level) and Dreamworld (dream world). The general levels include Candy Town, Candy Factory, Lemonade Lake, Chocolate Mountains and so on. Dream World levels include Honey Hot Tub, Lollipop Lanterns, Bonbon Baths, Cotton Carnival, Blooming Bakery, etc. On August 11, 2021, Candy Crush Saga released the 10,000th level. But in fact, the level is never-ending, if the level is broken or will continue.
According to AppData, Candy Crush Saga jumped to the second and third place of iOS and Android app downloads in the second year after its launch. The game is suitable for players of all ages.
Description
Candy Crush Saga is a casual puzzle game that is popular all over the world. Perennial ranking TOP 10. This sweet game is very beautiful, with many levels, fun can't stop! The operation is very simple, as long as one finger is used, candy can be easily moved, so that candy of the same color can be connected for elimination and the task can be achieved. At the same time, there will be all kinds of props in the back checkpoints, both men and women, old and young, can have fun!
How To Play
Candy Crush Saga Props Raiders:
* Striped Candy: Move the candy to connect 4 identical candy lines to generate a horizontal bar or vertical bar candy, and this prop can be obtained.
* Giant candy: produced by moving the sugar-coated bomb and the horizontal candy or vertical candy to each other.
* The exchange of colorful chocolate and striped candy can make all candy of the same color system on the screen become candy with horizontal stripes or vertical stripes, resulting in a chain reaction.
* Candy Bombs: It can be moved and belongs to a kind of candy. The bomb shall be eliminated within the number of steps shown by the bomb. After each move, the number of bombs will be reduced by 1. If the bomb cannot be cleared within the specified number of steps (shown as 0), the bomb will explode, and the game will be regarded as a failure regardless of the remaining number of times or time.
* Time bomb: It is automatically generated at the location of the sugar-coated bomb after it is detonated.
* Colorful Candy Fish: All obstacles have been removed, and the number of remaining steps X3= the number of fish.
* Blooming Candy: All obstacles that need to be dropped have been dropped, and the number of remaining steps = the number generated.
* Last Carnival: After the game time is over, all special "candies" and unused props will be detonated and the score will be counted into the total score.
* Black Hole: Reset automatically when there is no candy that can be paired and eliminated in the game.
========
* A layer of jelly: it needs to be completely eliminated once.
* Two layers of jelly: need to be completely eliminated twice.
* Regular Blocks: immovable. To eliminate cream, one must eliminate candy around.
* Three-hit Blocks: immovable. Three layers of cream into two layers of cream must eliminate candy around.
* Four-hit Blocks: immovable. Four layers of cream into three layers of cream must be around to eliminate candy.
* Five-hit Blocks: immovable. Five layers of cream into four layers of cream must be around to eliminate candy.
Comment
You may like it.