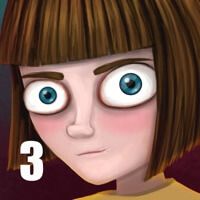 Fran Bow Chapter 3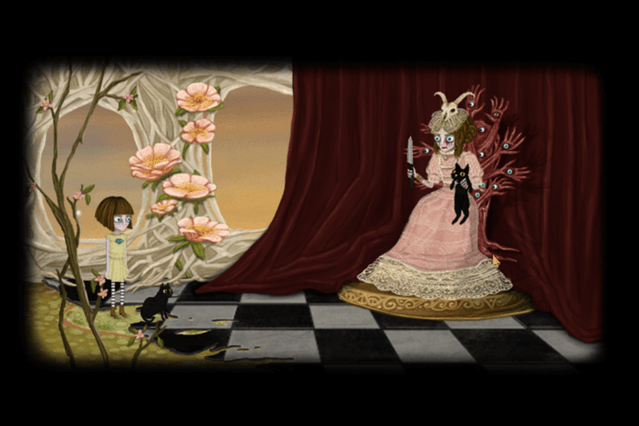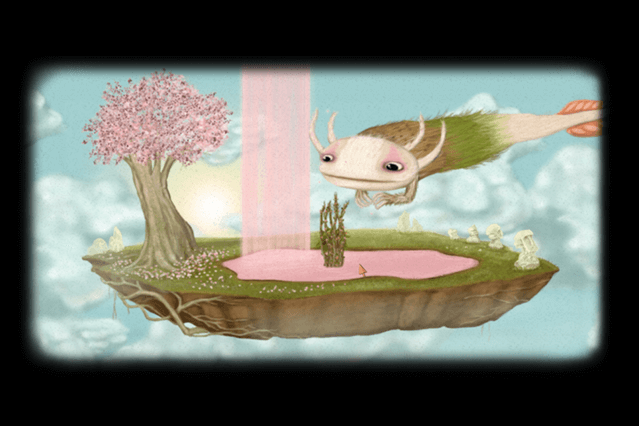 Get The Game
This game's download link redirects to App Store and Google Play, while the purchase link redirects to Amazon. Neither of the links contain malware nor viruses, please feel free to try it out!
Editors' Review
Fran Bow Chapter 3 ©Copyright by FunGameShare, Do not Reproduce.
It is difficult for a person and its fortune to understand what a very miserable person has actually gone through, so it is also difficult for them to understand why their fate is so excellent. And the special character formed by the ill-fated people may be linked to the strange things that happened to them as children. You can know why a poor little girl turned out this way if you go play Fran Bow Chapter 3. You can read about the backstory of this game in other reviews on the same page, but what you won't see is some of the depth of thought that goes into this game. What exactly do these terrible elements mean, even if you pass all the games in the Fran Bow Chapter series, you still don't know what it means. Of course, I'm just one of those people who put my true thoughts out there, and the terrible truths that the game makers are trying to tell us should not be looked into deeply. So, let's forget about these things and look at some of the more playable aspects of Fran Bow Chapter 3.
I think Fran Bow Chapter 3 is a strong candidate for the horror game championship, and I'm not the only one who believes this, even other reviews can see such arguments. Many people think that horror games are supposed to be like this: a person is plunged into some horrible place for some inexplicable reason. These places really don't belong to human territory, as you will see some monsters cruising around. You will have to complete some strange tasks in exchange for your escape chips, including keys, books, tickets and what not, and then you will manage to escape the place in the last chapter of the game. Or if your luck is not good enough as well as some technical reasons, you accidentally caught by some horrible things and lost your life. In the eyes of many people, this is the established pattern of horror games, and you can't argue with them, because it is true that too many games currently present the same consistency. The "horror points". You can feel that Fran Bow Chapter 3 has been carried out under a very high art style subtext, which relies on the series' usual quirky hand-drawn 2D graphics as well as 2D animation. So you may not be able to dig up anything scary in this aspect of the graphics in Fran Bow Chapter 3, this is a futile effort, of course some people are less brave, they are easily affected by the scary sound effects and then be scared half to death. But as a horror game, it is notorious in the industry for its creepy story-driven psychological horror. The most shameless part of this horror is that as you go deeper into Fran Bow's adventure, you will unconsciously be pulled by an invisible force to reflect on the whole story, and then as soon as you make this move, your psychological defenses will be completely shattered and you will feel your original bravery like a dam against a flood. At first, the dam is strong and nothing seems to be able to break it, but as long as there is enough flooding, the dam will continue to erode and eventually break. That's how I felt, and as I kept getting closer to the truth to find something for Fran Bow that would affect her life, I suddenly realized that the buildup to the previous plot was mind-numbingly clever. But I hope this game can really end, after all, this continuous torture of the player is ungenerous behavior.
Description
Developed by the same studio, Fran Bow Chapter 3 carries on the new adventure of the mentally troubled girl Fran in her journey to new puzzles and secrets. Users can obtain this new release from iOS and Android platforms at the same price as the previous ones. This chapter introduces more gaming scenarios and puzzles for players to explore. Like in its previous two chapters, players need to complete certain quests, or known as pieces of puzzles to figure out a bigger piece of story along with the clues. This chapter is also featured with many mini games and a different taste of aesthetics. Unlike the first two chapters where most scenarios are creepy and dark, chapter 3 opens with a rather mellow and beautiful scene. Players arrive at the green and flowery forest where they need to find and fix the big clock. This may prime chapter 3 in a different ambience that is equally interesting and refreshing for players.
How To Play
The first puzzle as mention is to find and fix the big clock. Then, players need to find out the Great Wizard. The game mechanism is item-based. Namely, players always need to interact with certain items to trigger more reactions and get more clues for the next steps. Plus, the puzzles are also interrelated. Players need to use the clock they found in the previous puzzle to solve the current one. Chapter three offers even more items for players to explore and the puzzles get more complicated and multi-layered. Furthermore, players will encounter with a series of mini-games, such as the riddles and the book of knowledge. Towards the end of this chapter, players will solve the door puzzle, which is not only a brain task but also an action-based challenge. In this mission, players need to get used to jump and move in a swift fashion. Once entering through the door, players will get a quick game before the chapter closes up.
Comment
You may like it.