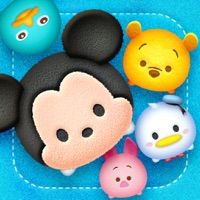 LINE: Disney Tsum Tsum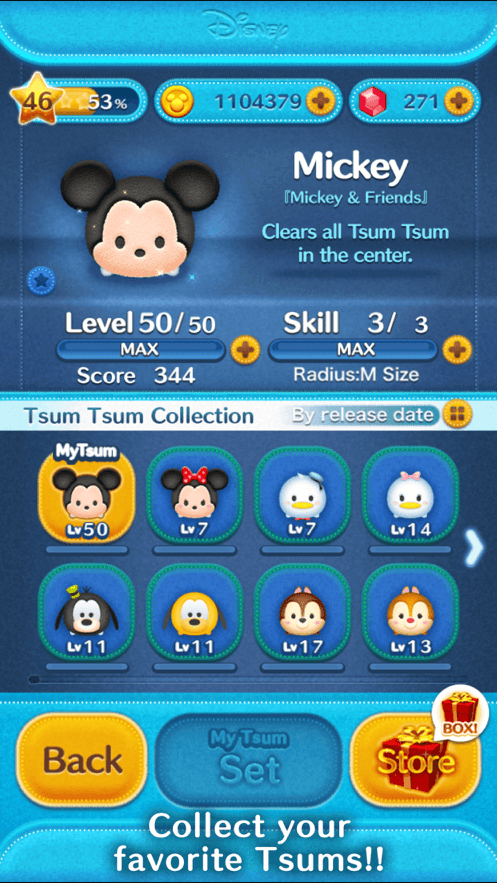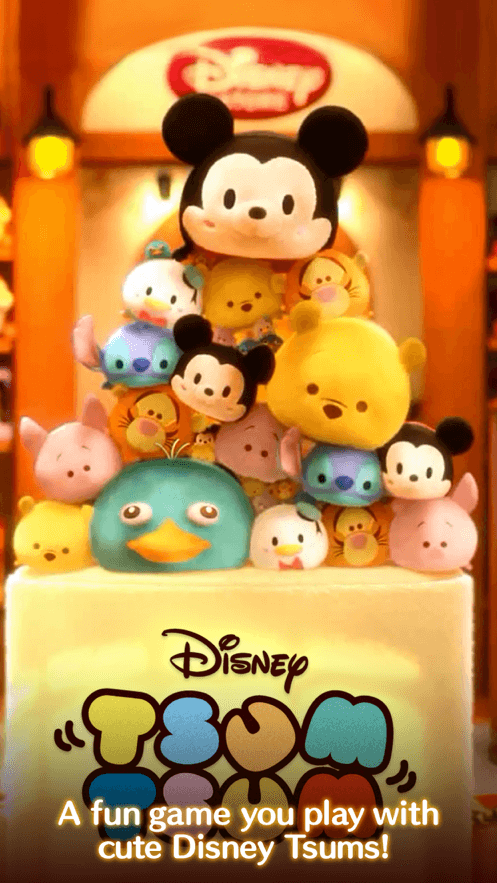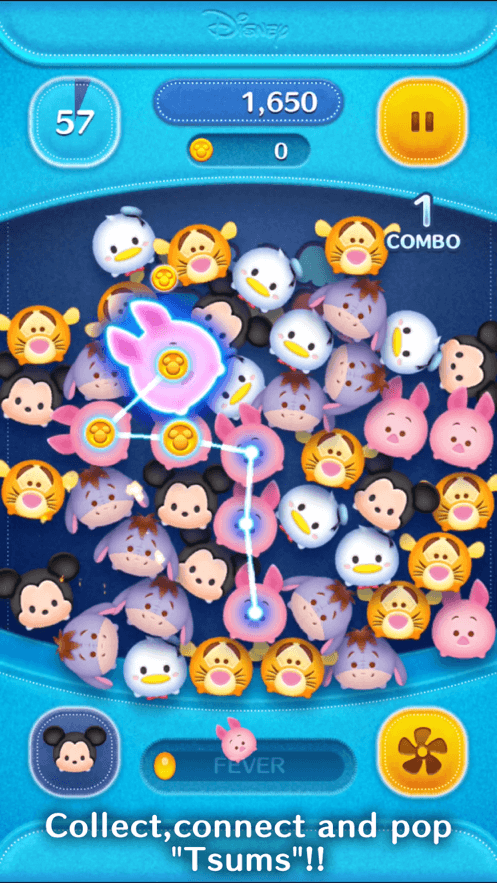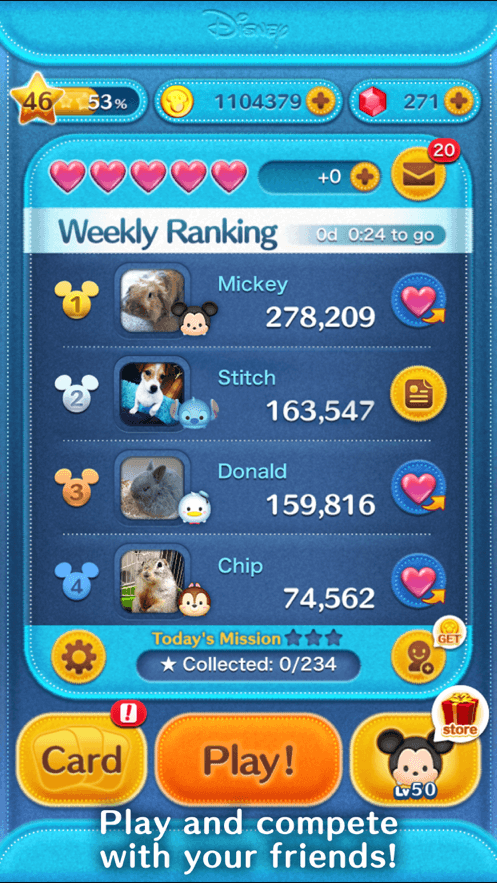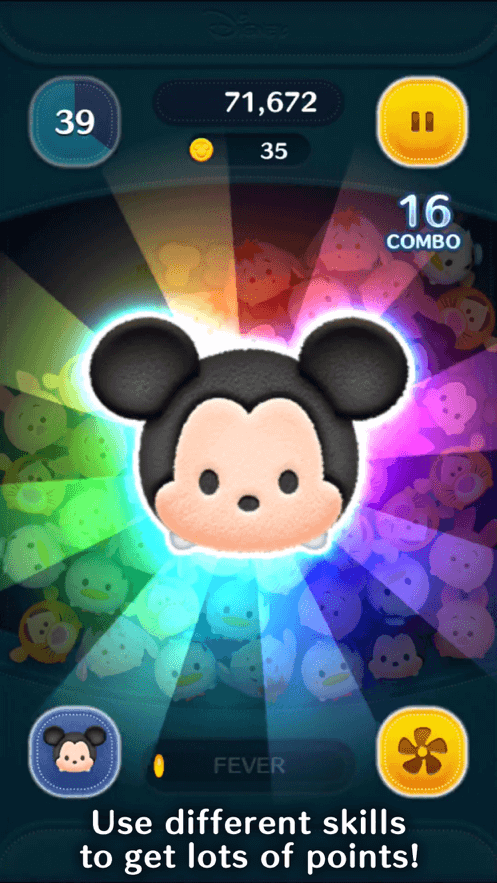 Get The Game
This game's download link redirects to App Store and Google Play, while the purchase link redirects to Amazon. Neither of the links contain malware nor viruses, please feel free to try it out!
Editors' Review
LINE: Disney Tsum Tsum ©Copyright by FunGameShare, Do not Reproduce.
There are many reasons why I like puzzles. First of all, I was a very smart kid when I was a kid, and I never boasted about it. This was due to my father's childhood of letting me play with alphabet toys and puzzles, and I usually had no problem with these puzzles, so I developed a personality that likes to play puzzles. Secondly, I'm definitely a big fan of puzzles because I benefit from learning with puzzles. I grew up being successful in my studies, I think about a problem or narrate a problem in a different way, so I'm a smart student but I'm not a nerd, and I was able to win first place in some sports. Lastly, puzzles influence my entire mindset. If I have a project at work that I can't solve, I use the puzzles on my phone to relax, and of course, while relaxing, I also engage in brainstorming, so I can quickly come up with a solution. I've been playing LINE: Disney Tsum Tsum a lot lately, a very easy to understand puzzle game. I'm sure you'll love it too, and even if you don't like complicated puzzles, you definitely won't be turned off by Winnie the Pooh, Mickey Mouse, Frozen, and many other beloved Disney characters that have been with us since we were kids.LINE: Disney Tsum Tsum is really cunning, and the characters based on licensed characters are certainly different from I think if you grew up as a cute little boy or girl who loves Disney cartoons, you won't reject LINE: Disney Tsum Tsum; if you grew up as a smart kid who loves puzzles, you certainly won't reject LINE: Disney Tsum Tsum; or, in more extreme cases, if you like both Disney cartoons and thinking or brainstorming, you can't go wrong with LINE: Disney Tsum Tsum.
The name of the game sounds strange, but what is Tsum Tsum Tsum, you don't need to get hung up on what it is, but you will be drawn in by its powerful charm. You have to collect Tsum Tsum in LINE: Disney Tsum Tsum and set it as your Tsum. You can set your favorite Tsum like this, and after that you will easily go to find it. For example, I just love Donald Duck so much, so all Tsum Tsum about Donald Duck I won't miss, it's really so cute. Each Tsum Tsum has different skills, but I am not going to explain these in the game introduction, because if you know what raised Tsum Tsum corresponds to what style of skills, then you will be easy to pass, so it is difficult for you to appreciate the full charm of LINE: Disney Tsum Tsum. You choose to find the skills that match your style of play, these are the strategies that belong to you, so you should play LINE: Disney Tsum Tsum yourself instead of waiting for someone to tell you these tips. The most important thing to know or learn something is to do it yourself, if you are not able to do it yourself, then what you get from someone else's experience may not work for you, and you may have trouble implementing someone else's experience and achieving precious success. I think you should never be careful to link less than 5 Tsum Tsum because then you won't score very high, you need to link all the same Tsum Tsum on one line as much as possible when playing LINE: Disney Tsum Tsum, that's the key to win!
Description
LINE: Disney Tsum Tsum is a simple puzzle game where the heads of Disney's cute characters will be linked together to collect the super popular plush "TSUM TSUM" "(Tsumutsumu) appeared on the linked line at the Disney store.
Mickey Mouse, Donald Duck and Winnie the Pooh are totally valid favorite Disney characters! How to find the three adjacent ones will test the players' ability to entertain and play. For a casual game, the picture of "LINE: Disney Tsum Tsum" is already very good, and the whole is fresh and loving. Among them, the image of Mickey Mouse makes many players feel both friendly and cute, and some other image designs are also cute. The whole game has bright colors, which is also a feature of match-3 games. The details are also handled very well, and the textures on the screen are clearly visible. The time is displayed in the upper left corner, and the elimination progress is displayed in the lower left corner. There is no redundant and cumbersome design, which is beautiful and concise.
How To Play
The game takes Disney series dolls as the protagonist. The rules of the game are simple and easy to use. In addition, the super cute characters in the game such as Mickey, Minnie, Winnie the Pooh, and Stitch make players addicted to it.
The gameplay is simple. Players only need to connect and eliminate three or more of the same Tsum within 1 minute to get points. The final score is based on the number of eliminations within the time limit. Every time you clear more than 5 or more Tsum Tsum, you can get game gold coins, which can be used to buy items in the game, every time you clear more than 7 or more Tsum Tsum, you will get "magic bubbles".
Comment
You may like it.