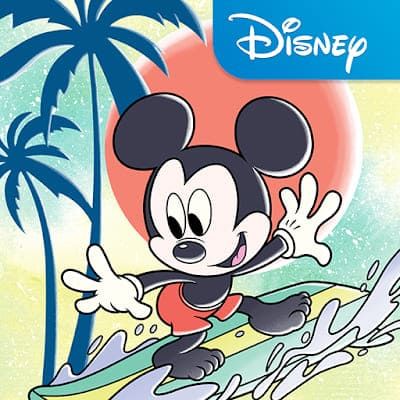 Disney Coloring World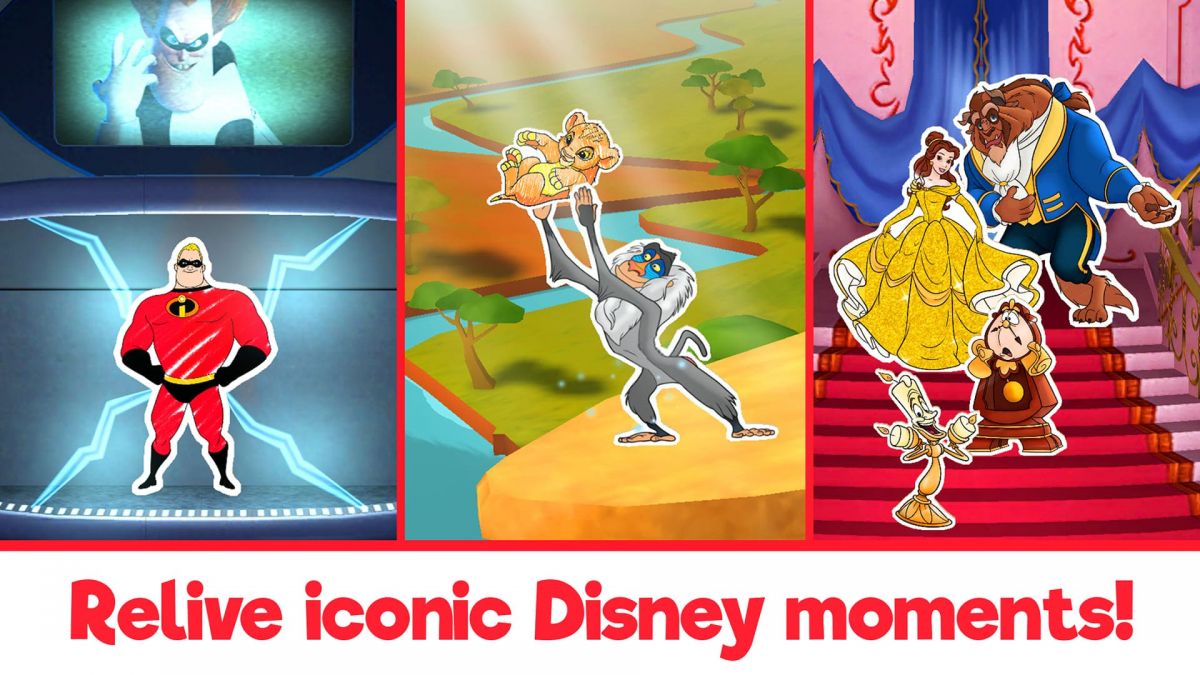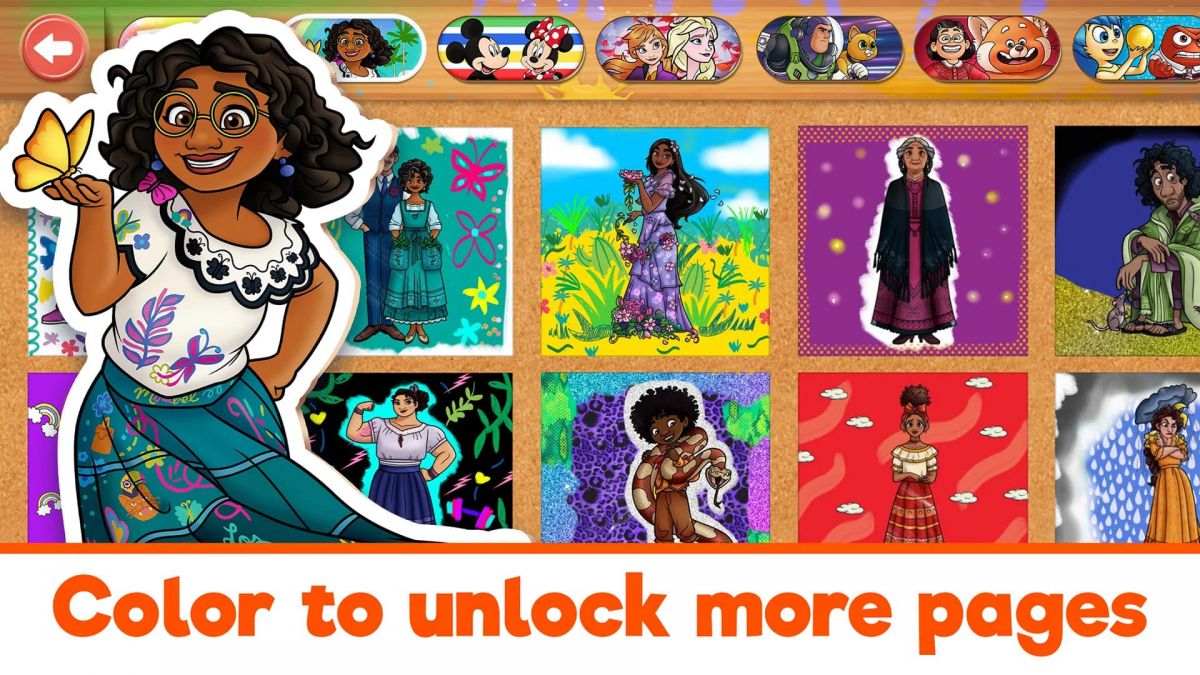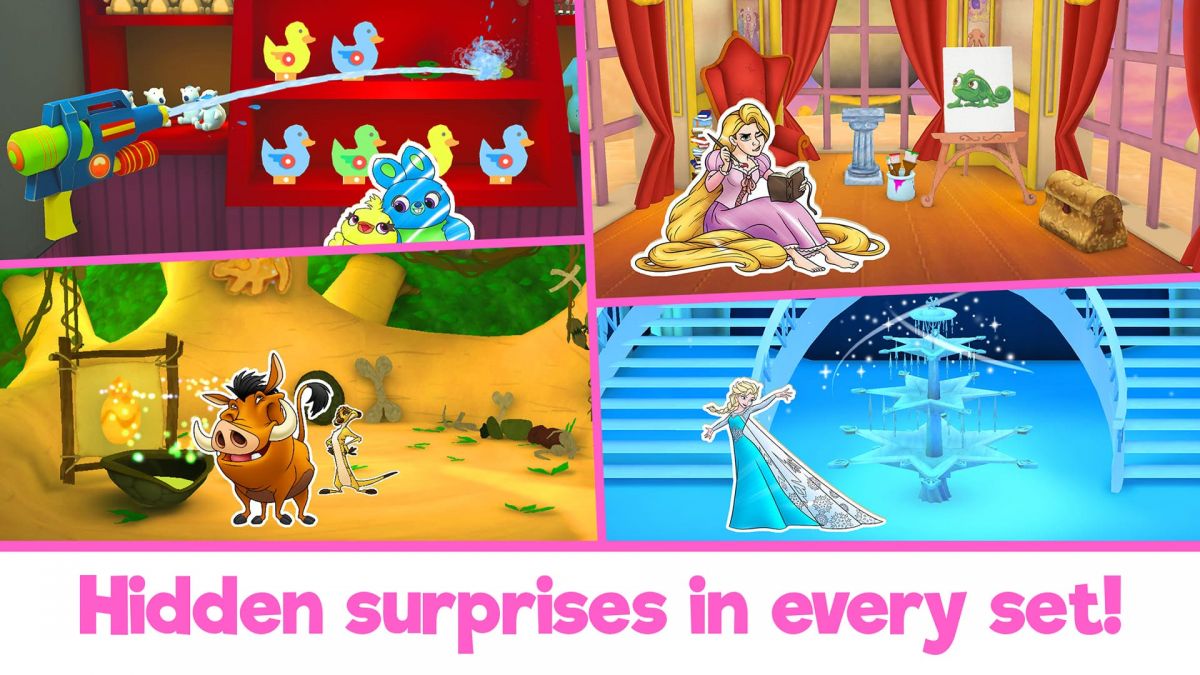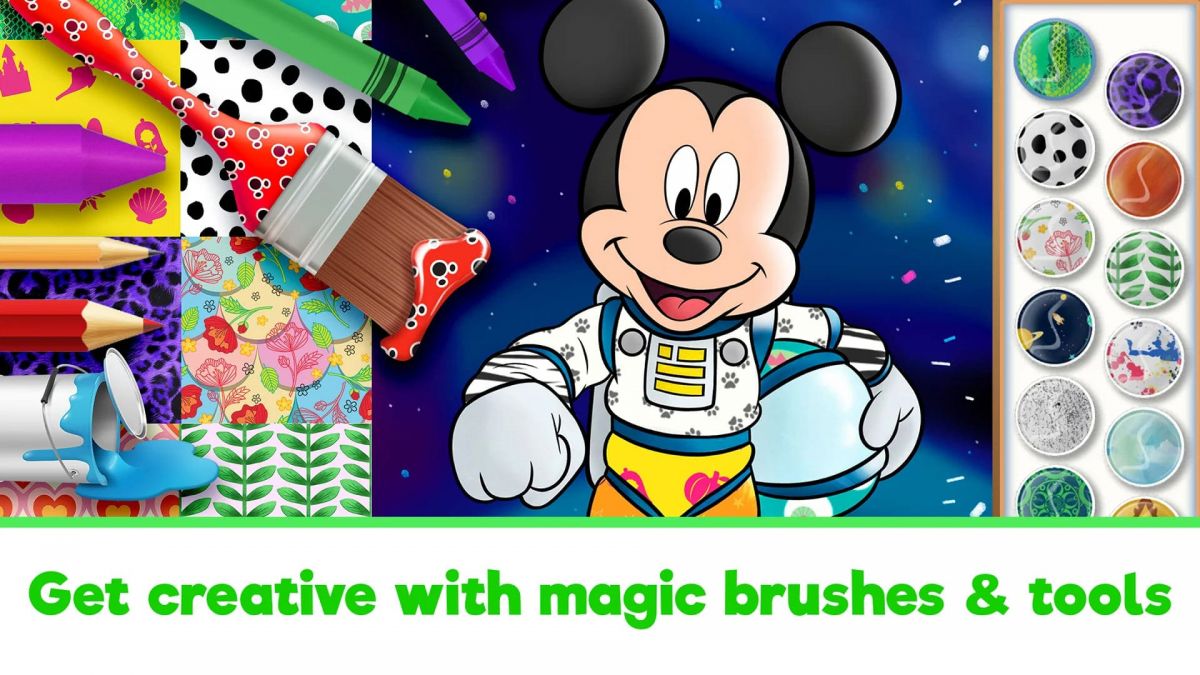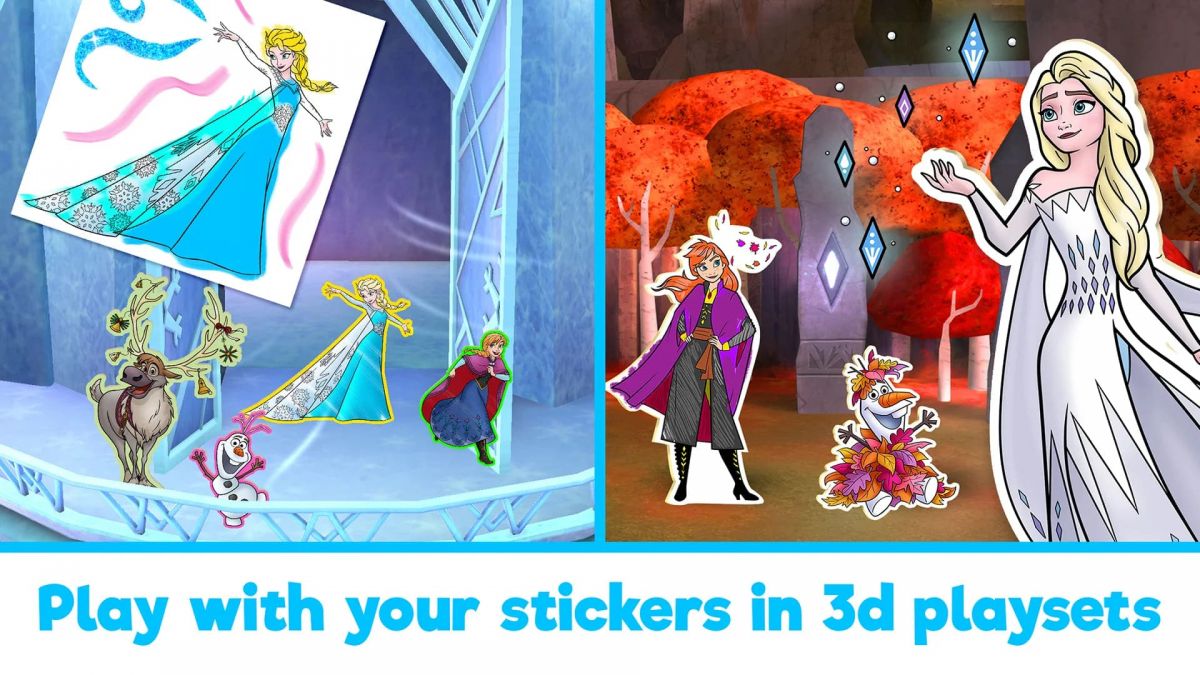 Get The Game
This game's download link redirects to App Store and Google Play, while the purchase link redirects to Amazon. Neither of the links contain malware nor viruses, please feel free to try it out!
Editors' Review
Disney Coloring World encourages artistic expression and imagination. It allows users to experiment with different color combinations, shading techniques, and even offers a magic wand feature for instant color application. The app provides a relaxing and enjoyable activity that can be enjoyed individually or as a shared experience with friends and family.
In addition to coloring, the app also offers interactive elements that make the coloring pages come to life. Users can tap on certain sections of the page to trigger animations and sounds, creating an engaging and immersive experience.
With regular updates and new content added, Disney Coloring World ensures that users always have fresh and exciting coloring pages to explore. Finished artworks can be saved to a personal gallery or shared on social media platforms, allowing users to showcase their creativity with others.
Disney Coloring World is available for download on both iOS and Android devices. It provides a safe and educational platform for Disney fans to unleash their creativity and immerse themselves in the magical world of Disney characters. Get ready to color, create, and be inspired by the wonders of Disney!
Description
Disney Coloring World is an interactive coloring book app that allows users to bring their favorite Disney characters to life. With a vast collection of beloved characters from popular Disney movies like Frozen, The Lion King, Moana, and more, this app provides endless creativity and entertainment for Disney fans of all ages.
The app offers a user-friendly interface that is easy to navigate. Users can choose from a variety of coloring pages featuring their favorite characters, scenes, and environments from Disney movies. With a wide range of colors and drawing tools available, users can customize their artwork to their heart's content. There are also special effects and stickers that can be added to enhance the coloring experience.
How To Play
Upon launching the app, users are greeted with a vibrant and intuitive interface. They can browse through a vast selection of coloring pages featuring beloved Disney characters from classics like Mickey Mouse and Cinderella to modern favorites like Elsa and Buzz Lightyear. Each coloring page is beautifully illustrated and ready to be customized.
To begin coloring, users simply select a coloring page of their choice. They can zoom in and out to focus on specific details and use a variety of colors and drawing tools to paint their chosen character. The app offers a wide range of colors, patterns, and gradients to choose from, allowing for endless customization options.
In addition to coloring, the app provides interactive elements that enhance the experience. Users can tap on certain areas of the coloring page to activate animations and sounds, making the characters come to life. This adds an extra layer of engagement and excitement to the coloring process.
Disney Coloring World also includes special effects and stickers that can be applied to the coloring pages, further enhancing creativity and personalization. Users can add sparkles, glitter, and other magical effects to their artwork, making it truly unique.
Once the coloring is complete, users have the option to save their creations in a personal gallery or share them with friends and family on social media platforms. This encourages a sense of accomplishment and allows users to showcase their artistic talents.
Comment
You may like it.