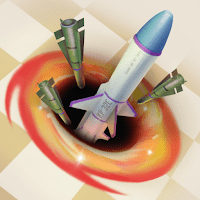 Mighty Party
Platform :
Size : 418.2 MB
Date : Apr 11, 2023
Version : 1.93
Devoloper : PANORAMIK GAMES LTD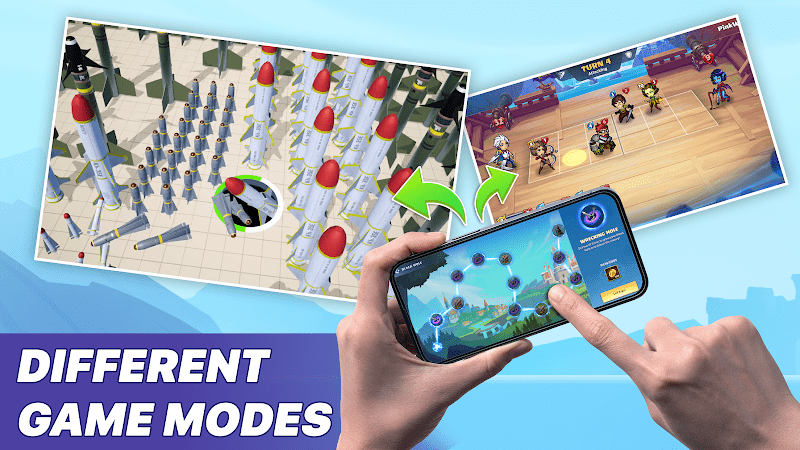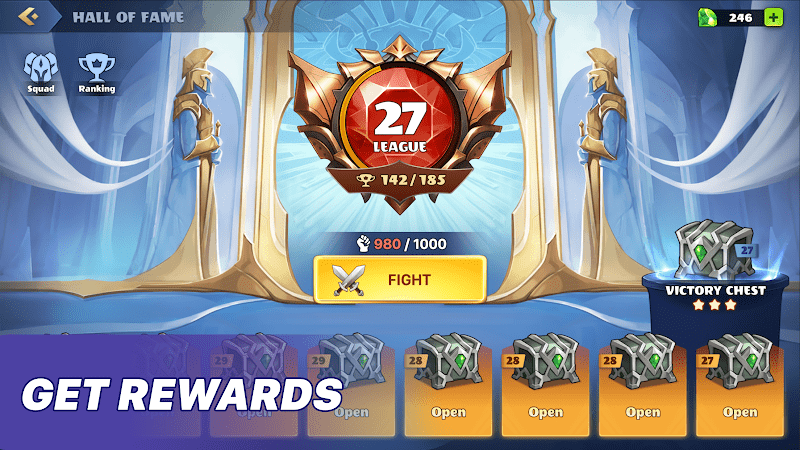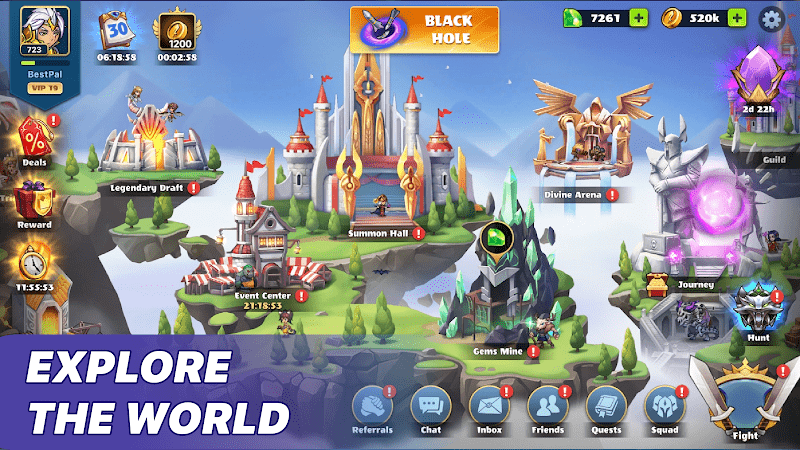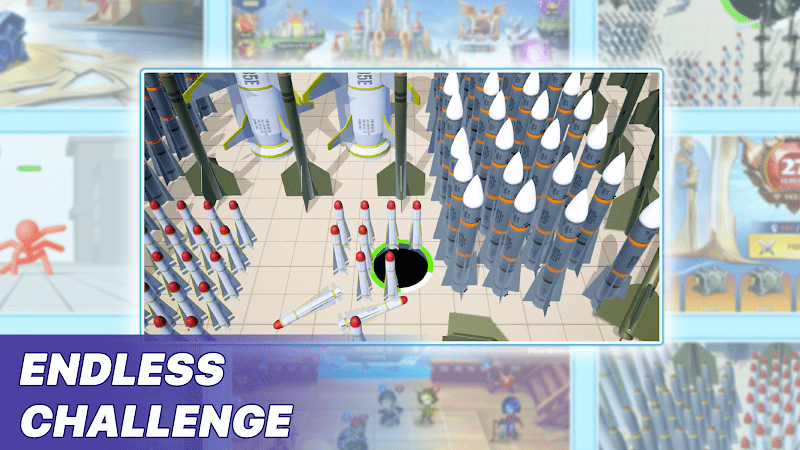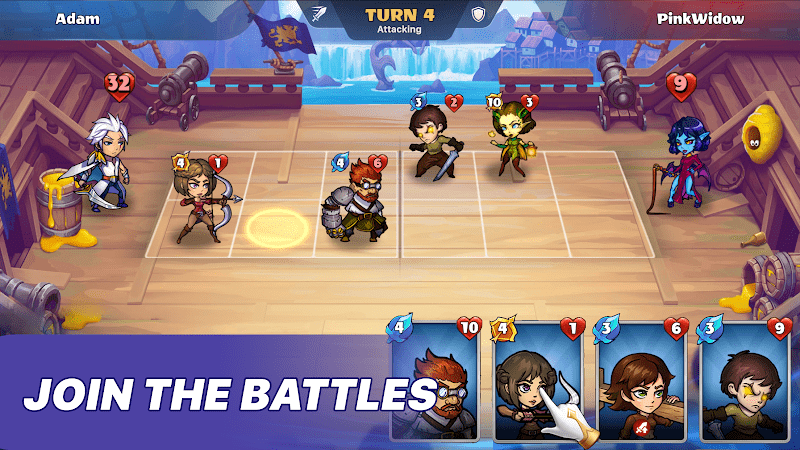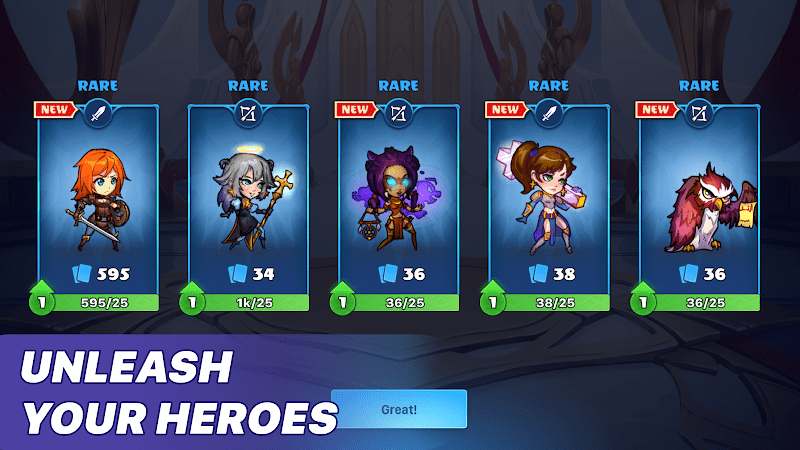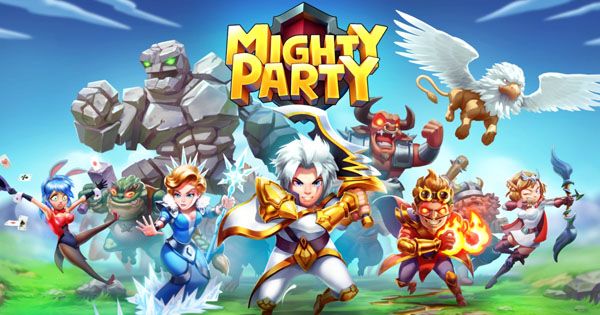 Get The Game
This game's download link redirects to App Store and Google Play, while the purchase link redirects to Amazon. Neither of the links contain malware nor viruses, please feel free to try it out!
Editors' Review
One of the things that sets Mighty Party apart from other card games is the variety of heroes and creatures available. There are over 200 unique characters to collect, with different abilities and strengths that can complement or counteract each other. This means that players need to be strategic in how they build their decks and manage their resources.
One of the downsides of Mighty Party is that it can be quite challenging to progress without spending real money. The game is designed to encourage players to spend money on in-game currency and other items to speed up their progress. This can be frustrating for players who don't want to spend money, but it's not uncommon in free-to-play games.
Overall, Mighty Party is a fun and engaging card game that offers a lot of variety and depth. It's definitely worth checking out for fans of the genre, although be aware that you may need to pay to progress quickly.
Description
Mighty Party is a free-to-play online game developed by Panoramik Inc. It is a combination of strategy and collectible card games, providing players with an immersive gaming experience on multiple platforms including Android and iOS.
In this game, players create decks of cards featuring various units, spells, and abilities that they use to battle against other players. The game boasts of over 500 unique cards that players can collect as they progress through the game. The cards are divided into various factions, and each faction has its own unique playstyle. Some factions are focused on dealing massive damage, while others are more geared towards defensive strategies.
The game also features a variety of modes to choose from, including ranked matches, tournaments, and clan battles. There are numerous levels and missions to complete, each with its own set of rewards that players can earn. The more rewards players earn, the more powerful their decks become, making them more competitive in battle.
Mighty Party also has a strong social aspect, allowing players to join or create clans, where players can interact with each other, share tactics and strategies, and engage in friendly battles. Players can also participate in cross-platform competitions, allowing players from different platforms to compete against each other.
The game's graphics are also impressive, with stunning visuals and animations that bring each card to life. The user interface is intuitive and easy to navigate, making it easy for players to jump right into the action.
How To Play
To start playing, players must first create an account and choose a faction to represent. There are currently eight factions to choose from, each with its own distinct set of cards and heroes.
Once a faction is chosen, players can start building their deck by collecting and upgrading cards. Players can acquire cards through in-game purchases or by completing quests and missions. It's important to build a balanced deck that includes both offensive and defensive cards to be able to contend with different enemy tactics.
When the deck is ready, players can queue up for battles. The game's main mode is the PvP Arena, where players can fight against other players to prove their prowess. There is also a PvE mode where players can battle against AI opponents to earn rewards and gain experience.
In each match, players are dealt a hand of cards and must use them strategically to defeat their opponent's heroes and protect their own. The game features unique hero mechanics, where each hero has a unique set of abilities and can be upgraded with special ability cards. Players must choose the right hero for the situation and use their abilities wisely to gain an advantage in battle.
Comment
You may like it.