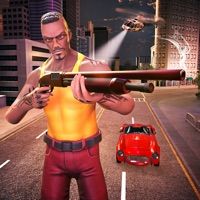 Real Mafia Vegas Crime City 3D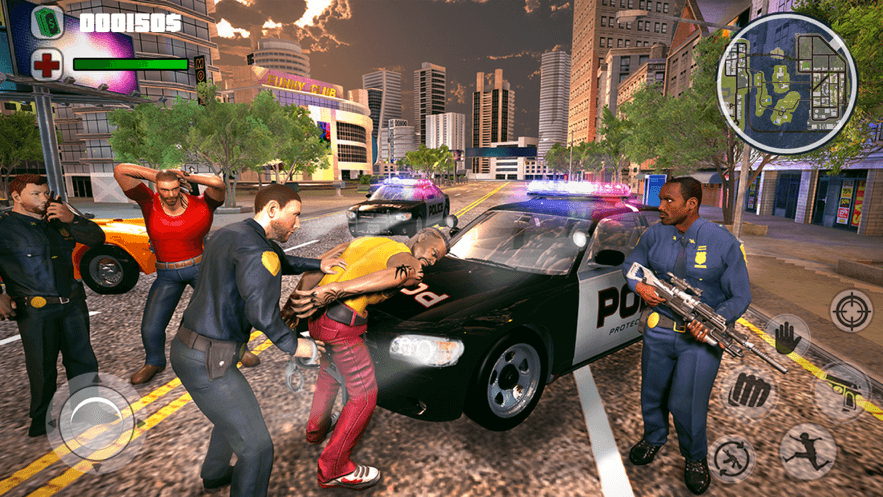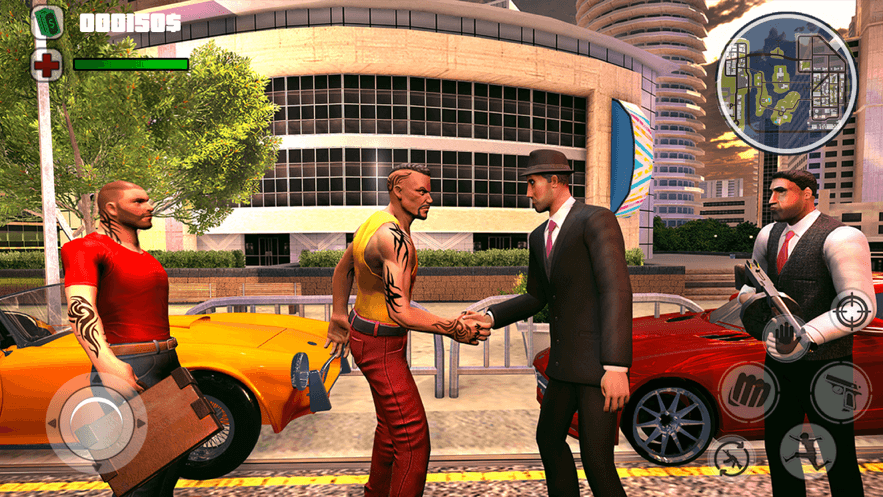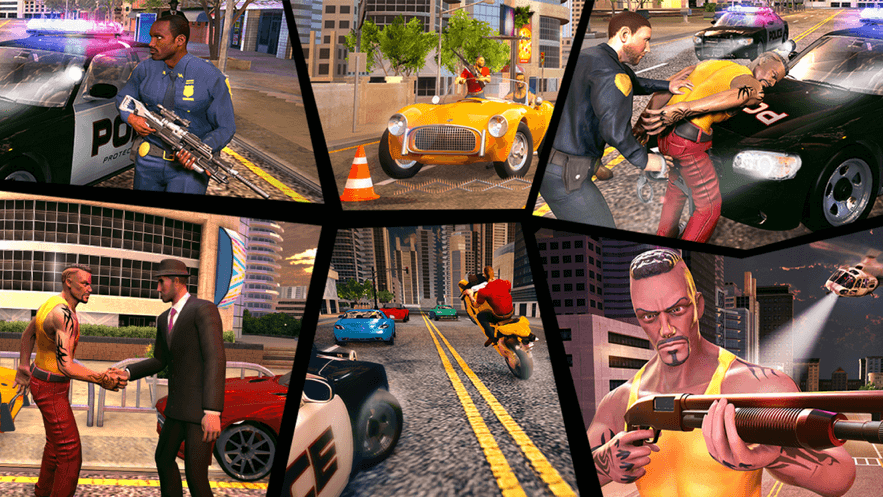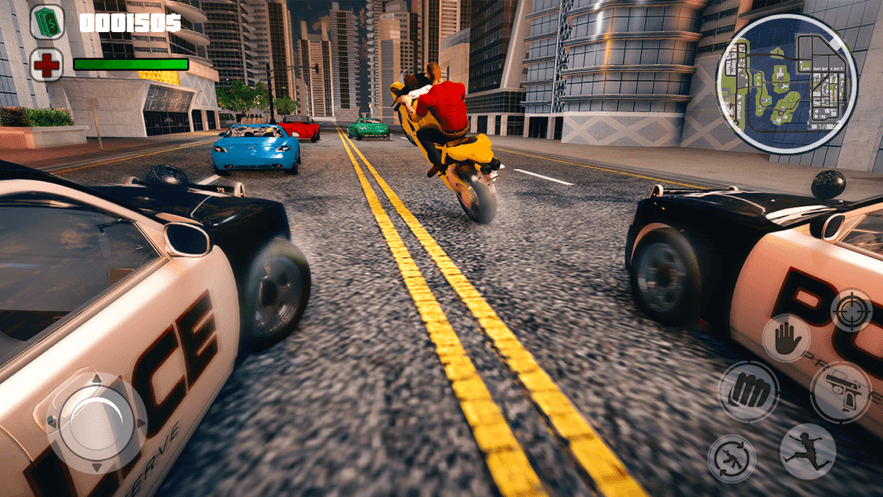 Get The Game
IOS
This game's download link redirects to App Store and Google Play, while the purchase link redirects to Amazon. Neither of the links contain malware nor viruses, please feel free to try it out!
Editors' Review
Real Mafia Vegas Crime City 3D ©Copyright by FunGameShare, Do not Reproduce.
Imagine you're in the thriving and crisis-ridden city of Las Vegas, and as the real Russian Mafia, it's time to mastermind a crime and take over this dark city! The exciting Real Mafia Vegas Crime City 3D mobile game is a realistic crime simulator game, in which you can experience being a real gang member, and perform various dangerous and challenging tasks. At the moment, you can get this game for free on iOS AppStore.
The game sets up an exciting and engaging mafia storyline. And following this storyline, you will experience a criminal journey that has never been so thrilling and interesting. You can choose to cover your tracks, not get into random confrontations with police or passersby, and try to be careful during the race. Of course, if you're not afraid to get into trouble, you can do whatever you want — whether it's a shootout with the police, robbing a passerby's vehicle or whatever, just go for it!
Are you ready to fight for survive and take over the crime city of Las Vegas?
Pros and Cons
Pros
The game is easy to play. For any player over the age of 17, they can quickly master the gameplay and start enjoying the exciting gaming experience.
The game's 3D graphics are beautiful and realistic, allowing players to experience the bustle of the city of Las Vegas in depth.
This game has great customer support and players can send emails to resolve issues without any delay.
The game is very playable. As players can choose from a variety of gangster characters and challenge multiple missions to their liking, and immerse themselves in the thrilling gangster story line.
This game is completely free, which means players can really enjoy this game.
Those who want to commit an epic crime in a prosperous city will be able to get a realistic experience in this game.
The game allows players to customize certain settings, allowing them to experience a smoother and more personal gaming experience.
Cons
There are not many types of vehicles in the game.
Game Review
The game's storyline is set up in a very engaging way, which makes the player experience the game as if they were watching a real exciting crime movie about the Russian mafia. And with the beautiful 3D graphics, multiple challenging missions and objectives, and the choice of different levels of gangster characters, and more, players are able to immerse themselves in endless fun and excitement that will keep them coming back for more.
Description
The game has very impressive graphics, and the 3D technology brings the bustling and lavish city of Las Vegas to life so that players can enjoy the game in a realistic way. In addition, the well-designed gangster characters with different appearances, police characters, realistic roads and vehicles make this game more life-like.
How To Play
In the game, as a real gang member, you will be assigned a variety of challenging tasks and objectives. You may need to rob a car, race with enemies on the city streets of Las Vegas, make deals with the mafia lords, work for the underworld bosses, and more — until you become a mob boss yourself! There are tons of different gangster characters to choose from in this game. Depending on your own preferences, you are free to choose a role from a wide range of options, each of which will have a different mafia level and will complete tasks and missions in different criminal ways.
Comment
You may like it.