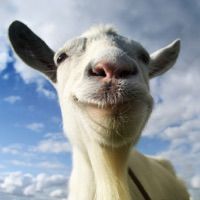 Goat Simulator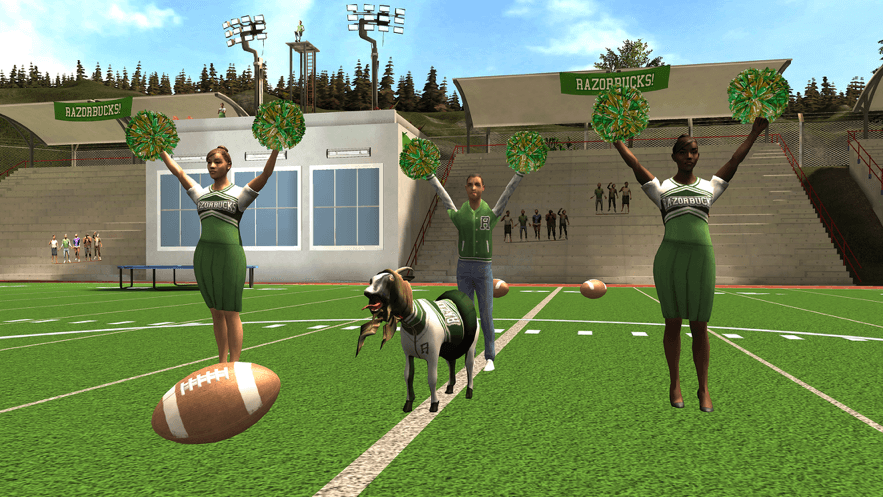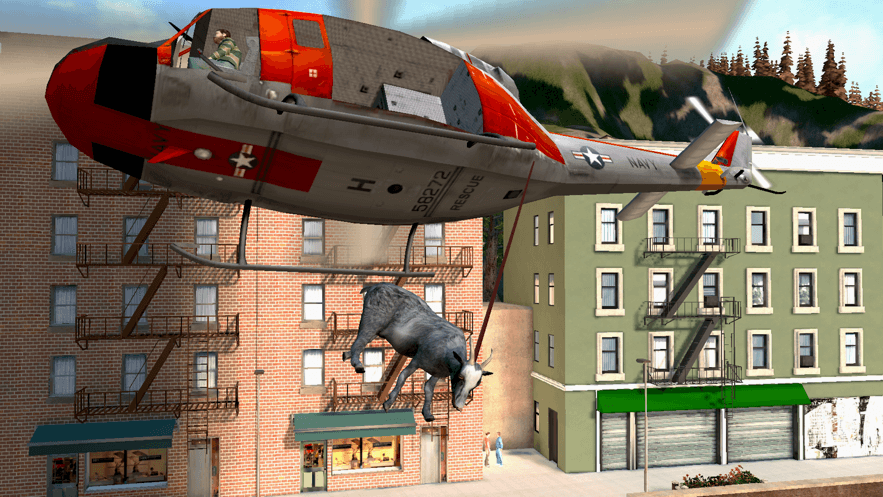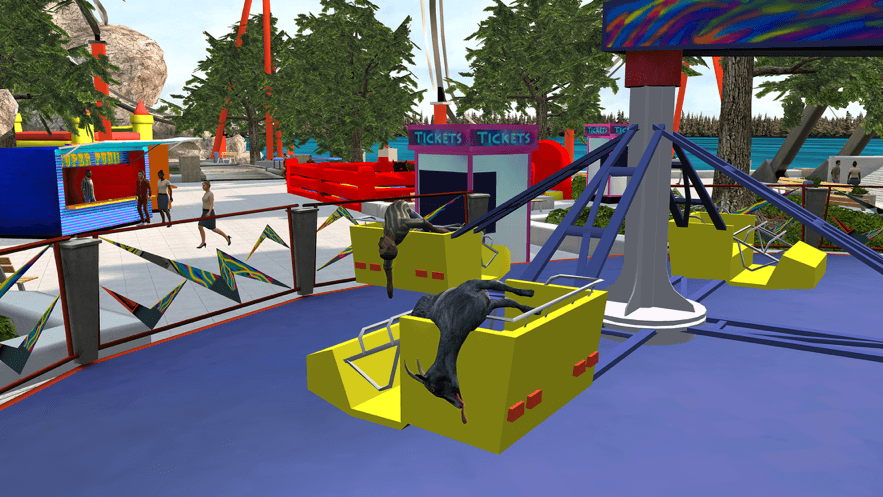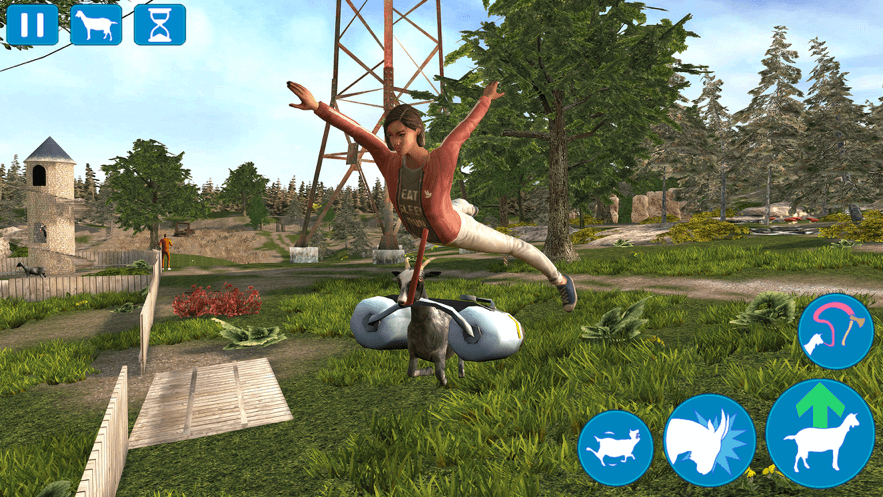 Get The Game
This game's download link redirects to App Store and Google Play, while the purchase link redirects to Amazon. Neither of the links contain malware nor viruses, please feel free to try it out!
Editors' Review
Goat Simulator ©Copyright by FunGameShare, Do not Reproduce.
Goat Simulator is a video game developed and released in the year of 2014 by a Swedish game studio. After the release, it has gained so much popularity across the globe up until today.The success of this game is absolutely huge.
I would like to recommend this game to you no matter what age group you belong to for the following reasons.
First of all, the most satisfying thing for players is its very delicate 3D animation and realistic sound effects, which are the highlights of Goat Simulator. Sometimes, when you are immersed in the game, you will even have the illusion that you are really a goat in the game. What makes this game different from other similar kinds of game is that it doesn't have an opening animation. So as soon as you start this game, you can play it instead of waiting for a short period of time, isn't that wonderful?
The gameplay is very simple. The player plays the role of a goat, and you have the goat's perspective, but you don't know whether the goat is male or female, of course, this is not very important for the game. In addition, although the name of the game is called Goat Simulation, this goat is totally different from its counterpart in real life, because the goat in real life is comparatively docile and submissive, waiting to be fed all day long, but the goat in this game seems to have human's unique consciousness. And it appears really funny, it is because that this goat seems to be very angry and very impulsive and it has so much hatred in its heart. It likes to mess up and create chaos. It can randomly bump to anything in its way regardless of whether it will cause damage to it.
If it hits a car head-on , and the car causes an explosion afterwards, the goat will be pushed far away by the shock wave, but the goat will also act like nothing has happened. It doesn't care if it has the likelihood to be hurt or not. Wherever the goat passes by will become a huge mess, and it also causes a headache for the neighbors and people passing by. But players don't have to worry if this game is a bit violent or not, this game is absolutely free of any inappropriate content such as violence and pornography, so even children can play this game. This goat just really likes to mess up and make mischief, and it can also do a lot of things that humans can do like ride a motorcycle or hop on a bike, and when you see a goat on a bike, I can make sure you will be amused a lot by its funny postures. You can let the goat do some challenging activities such as running on the treadmill as well. You can have access to some points and other rewards by doing these difficult activities, and the rewards can unlock other functions of the game.
The only downside is that this game has a few bugs, such as sometimes you have a lag when playing the game, but this problem has been taken seriously by the game developers, and this problem has been greatly improved. All in all, this is a game that will make you laugh and bring you tons of fun! Hopefully you guys can download and enjoy it!
Description
Goat Simulator is a simulation action game that is very popular among players recently. It is very fun and interesting. You will operate a naughty goat to play the game, all kinds of different items can be destroyed, it is very decompressing and fun, and all kinds of interesting and fun play modes can bring you a lot of fun.
How To Play
Goat Simulator is an operation-style spoof game in which players can play a cute goat to carry out various destructions. Many players don't know how to it. Next, I will show you some strategies, hoping to help you a lot.
Goat town
1. Tall goat: This should be the easiest. There is a little golden sheep next to the birthplace, and you can get it with one jump.
2. After the goat: There is a small castle next to the birthplace, climb up, there will be a big road after entering, go straight forward, jump on the chair, after a while you will be ejected, and you will get it. (Skill: Press the key "pow", and a lot of sheep will fall)
3. Devil Goat: Follow the line, when you arrive, you switch to the back goat, run into the strange circle, press the bang button a few more times, until there are 5+ sheep in the circle, and then get out of the strange circle, there will be a lot of sheep flying, and then you get.
4. Anti-gravity sheep: Run backward from the spawn point, you can see the construction site, go up to the second floor, and lick a black hole. Then run towards the train tunnel, put the hole on a green tube and go in. After entering, follow the picture and wait for it to pop up. There is a golden goat trophy next to where it came out.
Comment
You may like it.