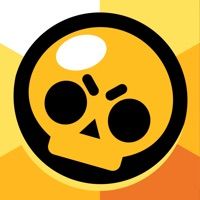 Brawl Stars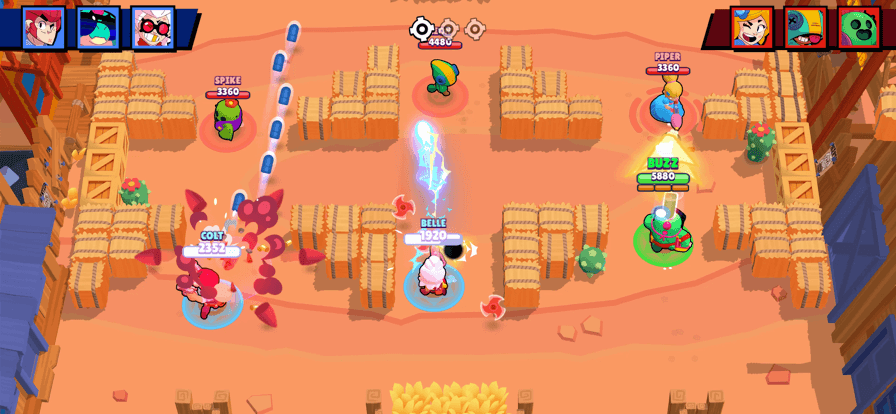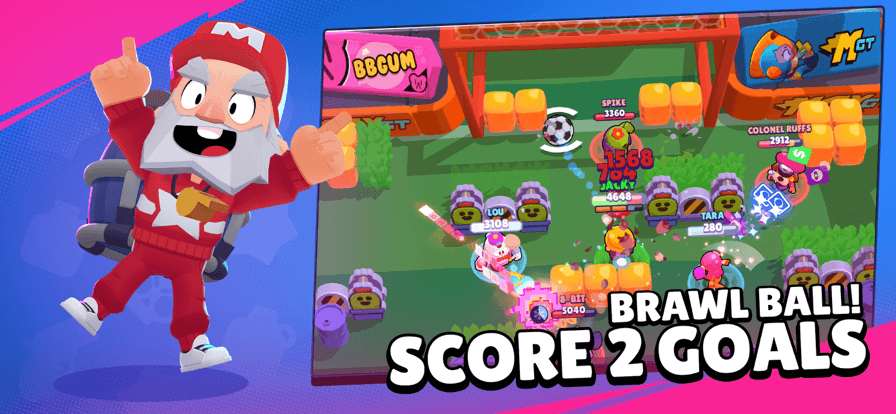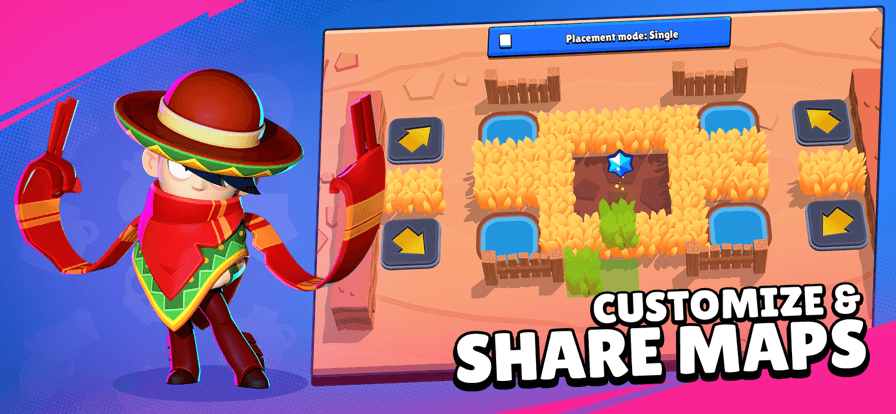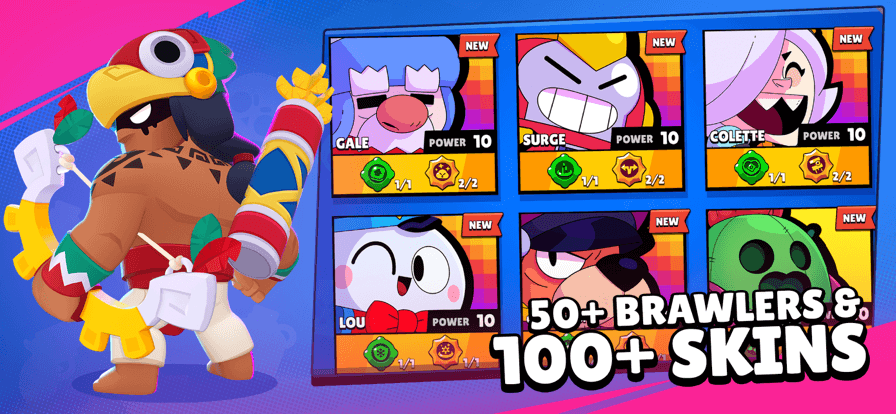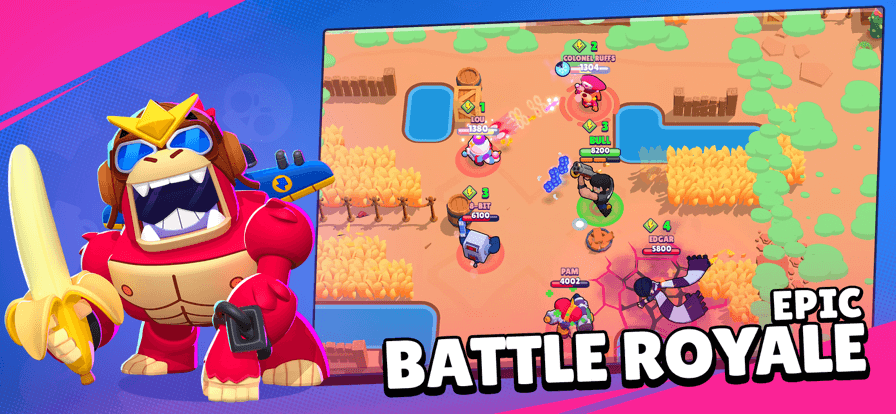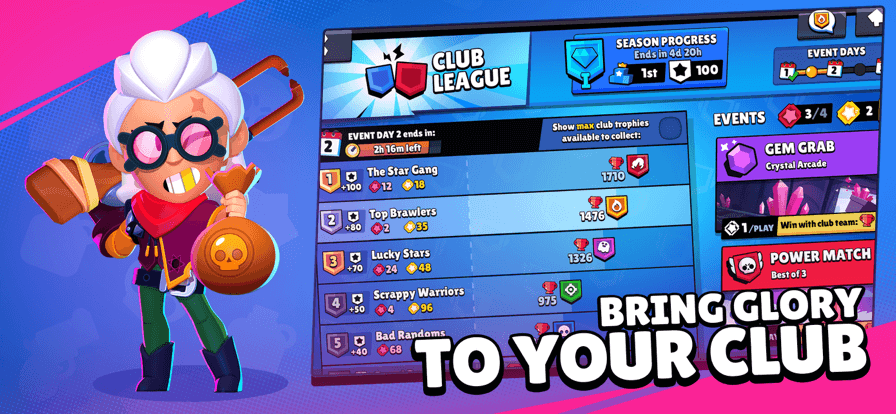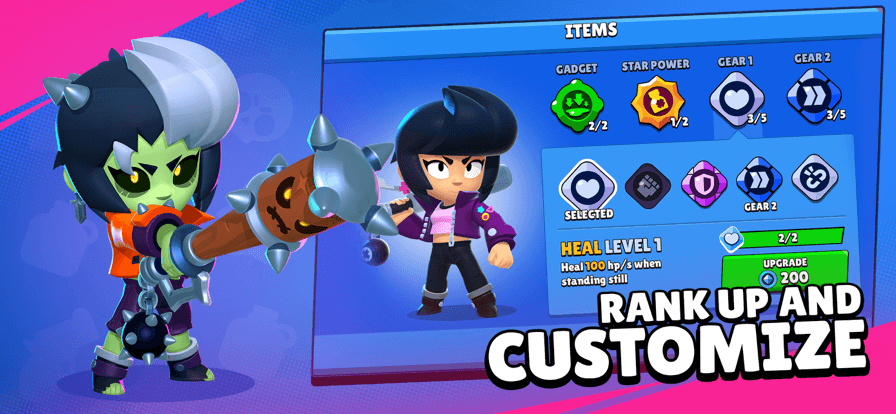 Get The Game
This game's download link redirects to App Store and Google Play, while the purchase link redirects to Amazon. Neither of the links contain malware nor viruses, please feel free to try it out!
Editors' Review
Brawl Stars ©Copyright by FunGameShare, Do not Reproduce.
Brawl Stars is a video game developed by Supercell- a Finnish company. This is a platform for multiplayers' battling and shooting. iOS and Android users can download it for free and purchase premium features for a better experience.
The gameplay is rich and players can choose the solo or team mode at their will. If players want to take the solo challenge, the system will send AI opponents to fight against them. Players can also invite 3 friends to join their team and have fun. With regard to the rewarding system, players can earn gems, coins, and skins in the game. And you can become a standout in the leaderboard in the ranking system. Players can participate in gem grabbing. The map center will appear a purple gem, and players need to grab it. Nobody knows when it appears and players have to protect it from stealing by opponents. Meanwhile, fighting does not stop but becomes more fierce because of the gem. Showdown mode is the best part of the MOBA game and you have to kill all the opponents to survive from the map. As for brawl football, you can understand it as playing football with a big gun. In the middle of the field, players need to take the ball into the opponent's door and the first two goals decide you win or not. But if you can get more scores before the ending, you can also win the mode. After you get 4500 trophies, you can unlock the Power League. You may be the Bronze I and complete 19 ranks, you are the master. If you guys enter into this mode with three teammates, all players have to fight against each other. Star points will be given according to the overall performance during the process. Club league and seasons are also available for players. Players can experience different skills in different seasons.
The game shows cartoon style and the background music is funny. Different maps have various elements and you can unlock more by advancing your levels. Gems and star points can be used to exchange for amazing skins, sound effects, and animations. Kids will love this colorful game and the characters of this game. The eye-catching color-matching is like drawings from kids' masterpieces.
This game is easy to get started but hard to keep the interest. People may spend a few hours in the game but lack of depth may make players lose interest quickly.
And this game is designed for mobile phones so your view is limited so the playability is not that high. As time pass by, simple and repetitive actions can turn initially excited players into other newer games.
Some players also complain about the lagging since it will cause much loss.
All in all, this game is a good time killer when you just want to stop the busy work and take a break at the lunch time. And it is suitable for kids because there is not much violence or sexual scenes in the game.
Description
Brawl Stars is a team-based competitive mobile game developed by Finland's Supercell. Players will operate various heroes in Brawl Stars and compete according to different map mechanics.On December 12, 2018, Brawl Stars was launched globally. On March 24, 2019, Brawl Stars China opened for reservation. On June 9, 2020 at 10:00, Brawl Stars was launched on App Store and major Android app stores.
How To Play
This is a real-time 3V3 multiplayer shooter with 4 game modes.
Bounty Hunter (Bounty): Collect stars by destroying opponents;
Smash & Grab: Get back the crystals in the center of the map, the first team to collect 10 crystals and successfully hold them will win;
Heist: Break open the boxes protected by the opposing team and grab the items;
Showdown: Ten players battle it out in a shrinking arena, and the last one to survive wins.
Comment
You may like it.