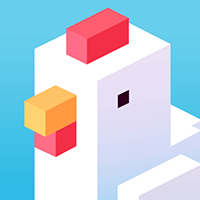 Crossy Road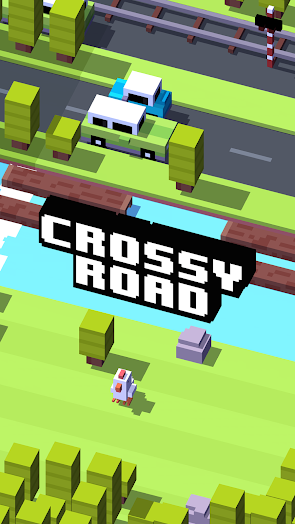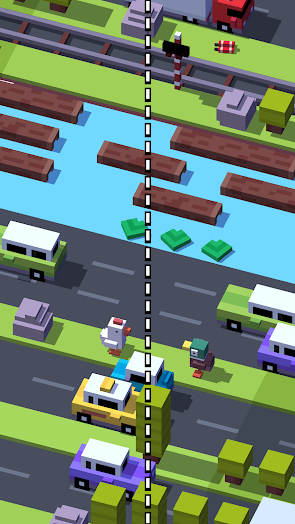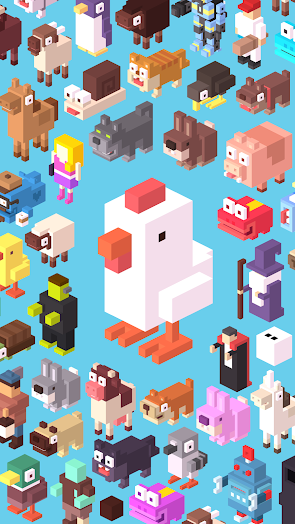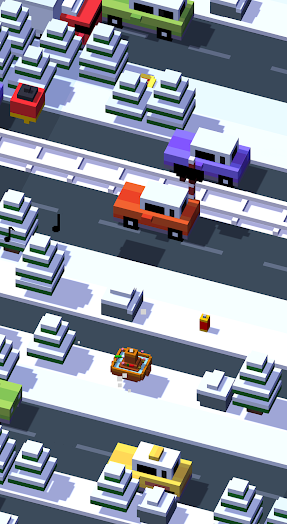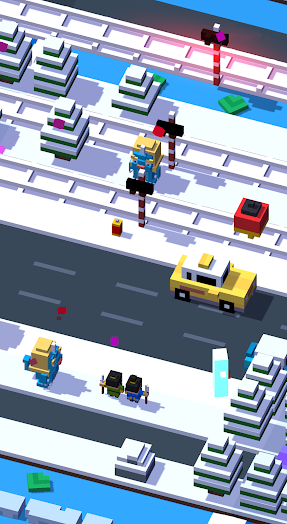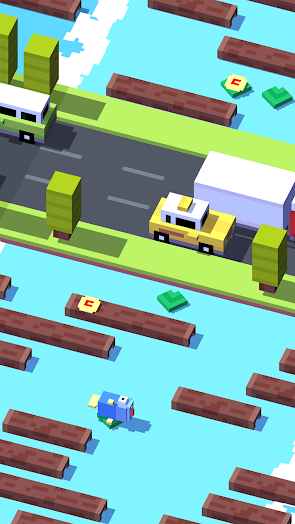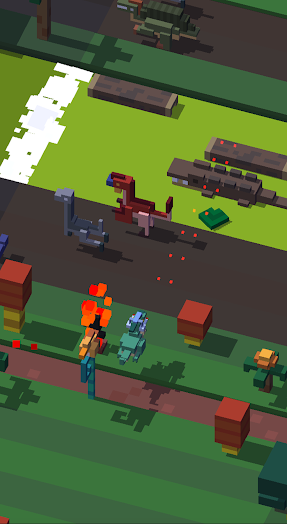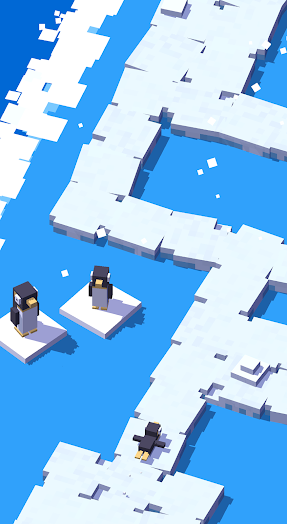 Get The Game
This game's download link redirects to App Store and Google Play, while the purchase link redirects to Amazon. Neither of the links contain malware nor viruses, please feel free to try it out!
Editors' Review
The objective of Crossy Road is to cross an endless highway or series of roads and avoid obstacles as far as possible without dying. The player plays as a chosen character and must tap to go forward or swipe the screen in the appropriate direction to move the character horizontally. The game consists of an endless series of obstacles in a set path, such as rivers, cars and trains. The player must time movements correctly in order to pass these obstacles without dying. For example, in the instance of a river, the player must cross the river using floating logs, without landing in the water. If the player takes too much time crossing an obstacle, or goes idle, a bald eagle will snatch the character, resulting in the game's end. Every forward movement will earn one point, with every fifty points sounded out by a sound effect. Furthermore, there are coins scattered across the environment that can be used to make new characters playable.
Description
Join over 200 MILLION players worldwide and experience Hipster Whale's massive viral #1 hit!

Same device multiplayer: Compete against your friends and family on the same device.
Play Crossy Road on the Big Screen with Android TV!

Why did the Chicken cross the road?
Why did the Pigeon leave THAT there?
Why did Specimen 115 abduct that cow?
Why did Unihorse eat all that candy?

FEATURES:
- Collect over 150 retro-styled, pop art inspired characters
- Cross roads, train tracks, and rivers – endlessly hop forever
- Dodge traffic in a candy wonderland with the Android Robot
- Simple, pure, innovative gameplay
- Free to play

Have any problems or suggestions? You can reach us at [email protected]

**DON'T LOSE YOUR CHARACTERS!**
- Go to game Settings and Sign-in with Google Play to save your characters, game progress, scores, and achievements!
- After signing in, your progress will be saved to your Google Play account
- To restore your game progress, go to Settings and click Restore Game to restore all of your characters
- You can only restore saved progress that was saved from version 1.0.6 onwards
- We are working to support saving from multiple accounts on a single device in a future version. The current version works well with one account per device or one account across multiple devices.

The game requires access to the following Permissions ----------
- Read device state and identity - READ_PHONE_STATE permission

- The game requires the LOCATION permission to target and deliver video-based advertising:
The game implements opt-in video ads that players can watch to earn free coins if they choose. Watching video ads is voluntary if players want to speed up the rate they earn coins to win new characters. We require the Location permission to provide location based video ads to provide more relevant ads to players.
How To Play
The player is able to collect coins; an in-game currency, characterised by its squarish shape and red C in its middle. These are obtained in-game by collection during gameplay, watching advertisements, completing tasks, collecting a free gift given every few real-time hours, and using legal currency to buy them in various amounts. Coins are counted the top right corner of the screen. One hundred coins can be used for a chance at a new character from a lottery machine.[6] If the player owns the Piggy Bank mascot, red coins worth five coins each are added to the game, and coins received from free gifts or watching ads are doubled.
Comment
You may like it.