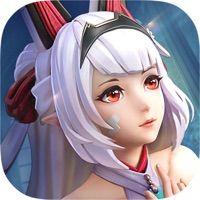 Dragonicle
Platform :
Size : 1,597.34 MB
Date : May 20, 2021
Version : V2.0
Devoloper : X-LEGEND ENTERTAINMENT CO., LTD.
Tags : Action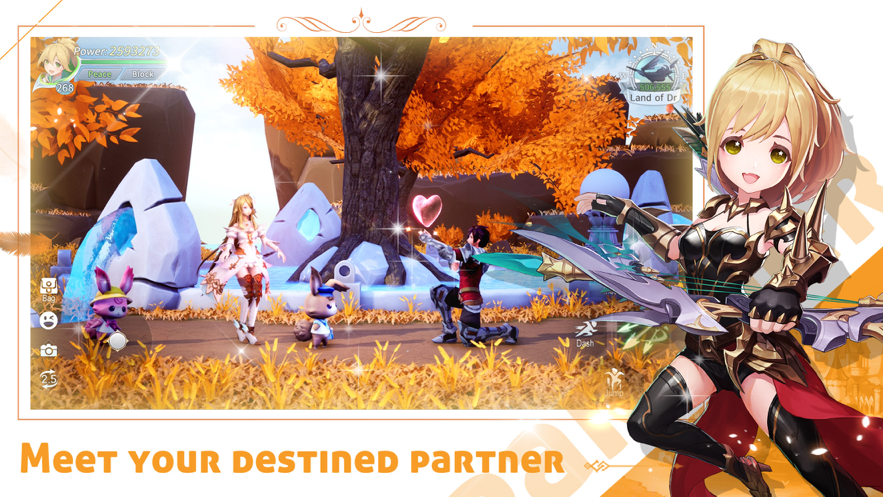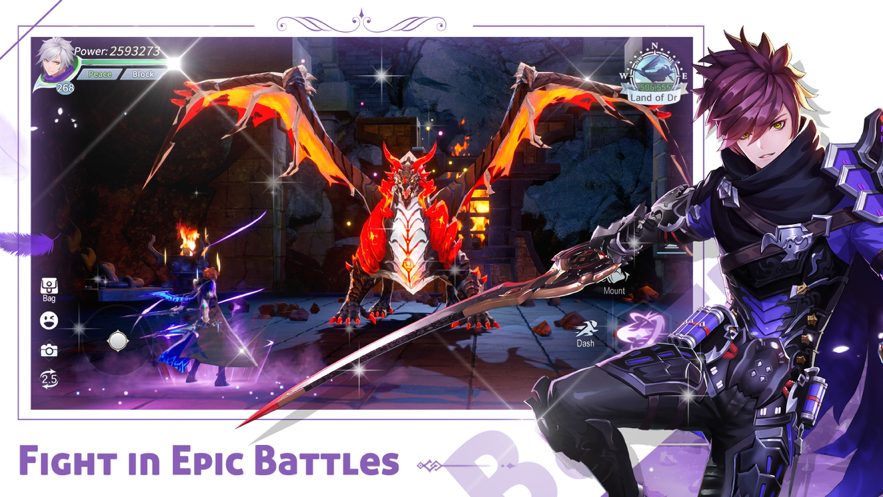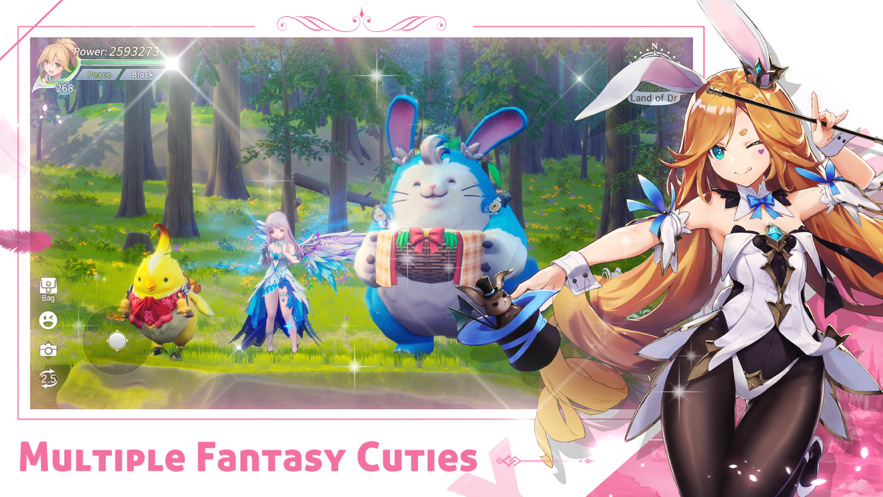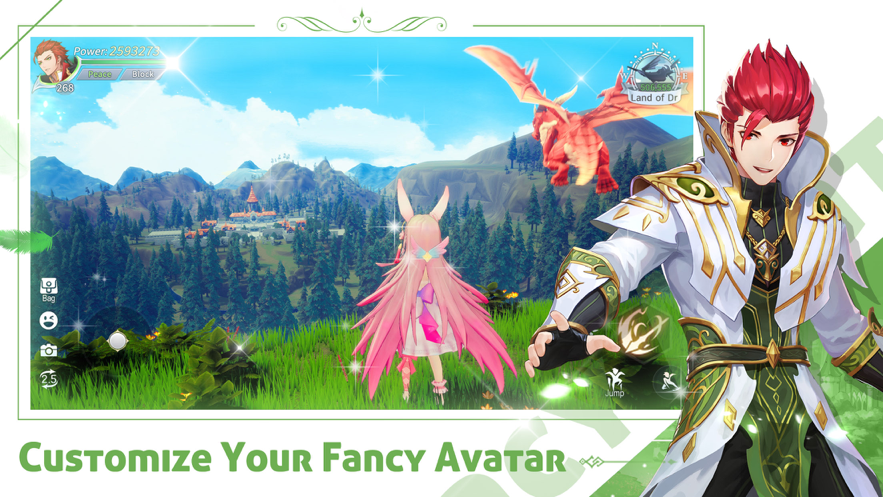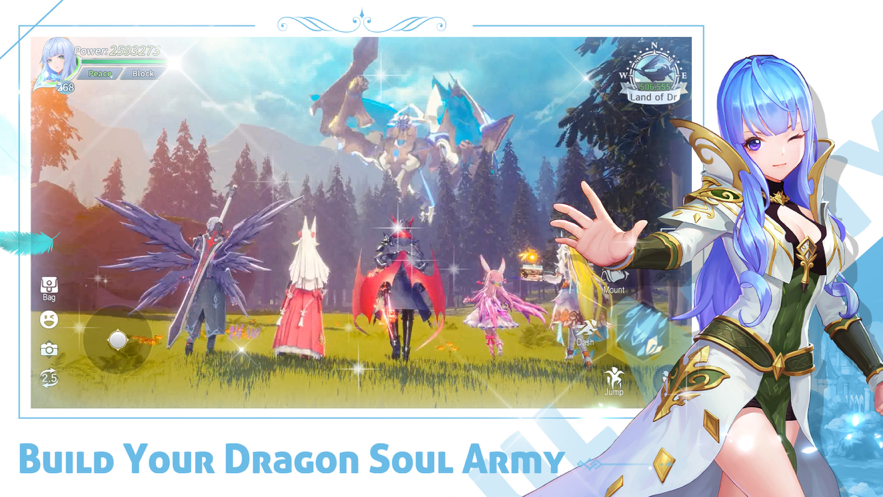 Get The Game
IOS
This game's download link redirects to App Store and Google Play, while the purchase link redirects to Amazon. Neither of the links contain malware nor viruses, please feel free to try it out!
Editors' Review
Dragonicle ©Copyright by FunGameShare, Do not Reproduce.
Role playing games will always be my thing, it's a genre that is superbly matched to me. If you really feel that your life is not enough as you want it to be, you can find your own meaning of existence in some role-playing games. So, what makes a great MMO role-playing game? I think that a super wonderful game like this must have several advantages that require unconditional support from the players. In my opinion, it is indeed a harsh reality that there are very few role-playing games on the market that can manage to attract players. The manufacturers of role-playing games must work harder if they really want to make money, and players' appetite for games is currently growing, but players don't eat everything. Dragonicle is a good game, and all the reviews from players, including my own, agree that Dragonicle is a great MMORPG, and this new anime adventure has its innate strengths, and I'm about to devote some space to it. I'm about to go into some detail about what it is about Dragonicle that appeals to me.

First of all, what would you say is the one thing about role-playing games that captures your first impression? I think that as a role-playing game, Dragonicle is able to build a huge worldview for the player. The backstory of this game is very complex, and it's difficult to explain the whole story through dozens of words. But all you need to know is that in Dragonicle you are a warrior, and like tens of thousands of other warriors, you will be adventuring in the Land of Aslan. This epic adventure is great, and you'll encounter a wide variety of races, including strange humans, cute animals, or scary magical beasts. Under the guidance of Tome of Knowledge, you must collect numerous pieces scattered in various kingdoms in the vast Land of Aslan, and that's all about Dragonicle's mission. Of course, this is only the main quest of Dragonicle, you can also collect the rebellious dragon spirit and write the eternal heroic epic. I think the worldview of an RPG is like the skeleton in the human body, it's a big framework, if the backstory and worldview is bad, then the whole RPG is definitely a failure. And Dragonicle has done an excellent job on this point, at least able to exceed 90 percent of the games on the market today. Second, this game also has a good pet system. Many role-playing games focus on the player's own upgrade, which can certainly give us the thrill, but it is actually not enough. The battle with the boss in my opinion is not alone, you yourself are a force, and your pet in the RPG is also an important output. So, I think the good thing about Dragonicle is that it has built a fantastic pet system for players. If you log in Dragonicle and try it now, you can get exclusive mounts, cool mounts are like war horses under the knight's crotch, which can make your combat power increase exponentially. Of course, in some Dragonicle terrain, such as the Fae Forest, the pure Arctic, Dawn Bay and other places there are a large number of rare species of pets, you will be able to become a master or doctor in the pet, I believe you. Finally, the social system in Dragonicle is also very good, you can find good friends with your personality in this game. You will see your beloved in the charming game scenery and you can take pictures for your date. In Dragonicle, you can hold hands with your beloved, feed your pets and have a romantic wedding - that's what makes role-playing games so addictive.
Description
A great remake of a classic MMORPG!
【Explore a mysterious kingdom】
Embark on an epic journey of warriors in the realm of Aslan. Follow the guidance of the Book of Knowledge, travel far and wide, collect shards scattered across the kingdom, tame the rebellious dragon spirit, and write an eternal heroic epic!
【Meet your soulmate】
Meet wondrous souls in stunning scenery and take pictures for your next encounter. Dating, shaking hands, feeding pets and designing clothes. Have a wedding so romantic your friends will never forget!
How To Play
1. Create a new dimensional fantasy world and freely adventure on the continent of another world.
2. The main multiplayer competitive gameplay, players can easily challenge in the game.
3. Get to know more partners, choose your favorite team, and easily socialize.
4. Start fierce battles in the magical continent, collect and develop rich dimensional warriors.
Comment
You may like it.