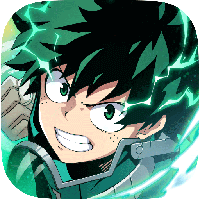 MHA: The Strongest Hero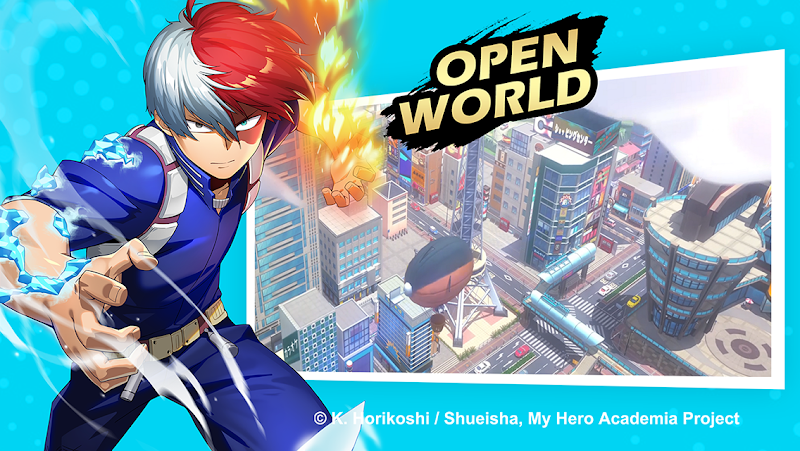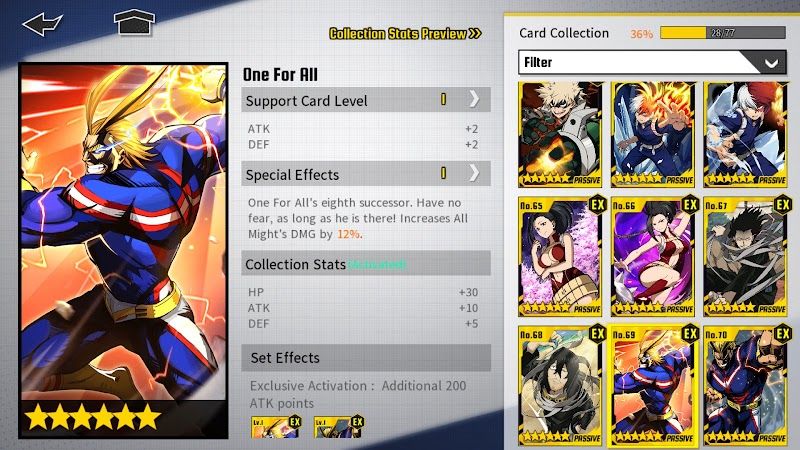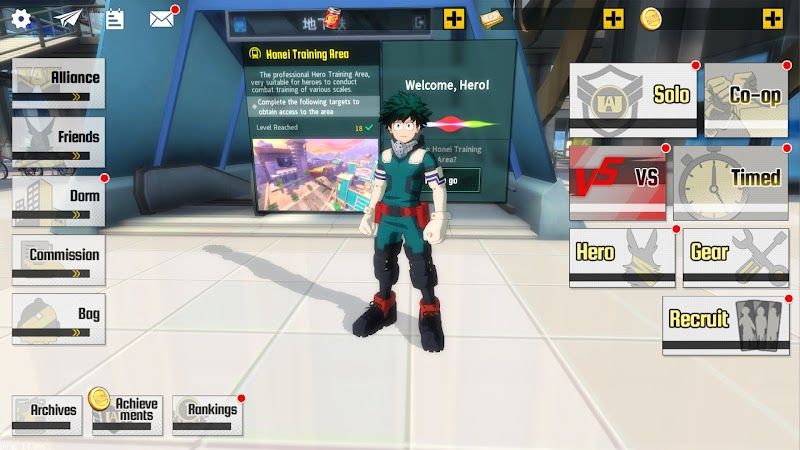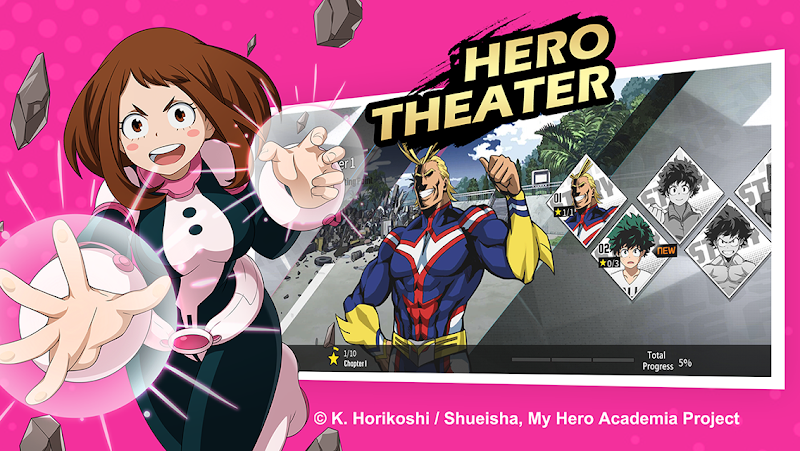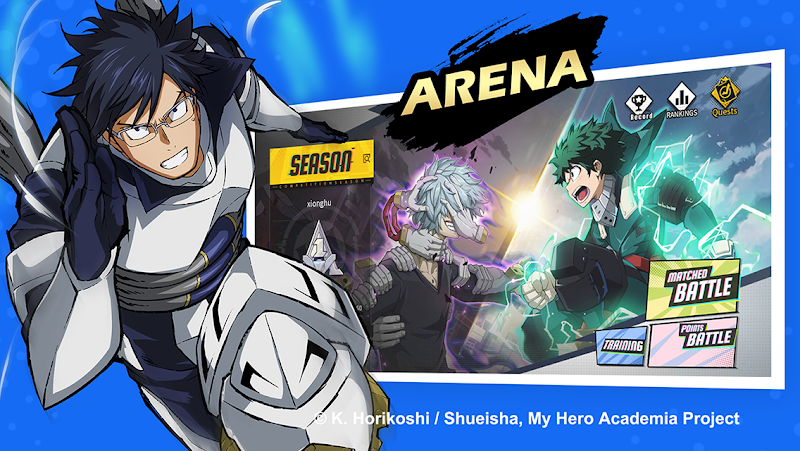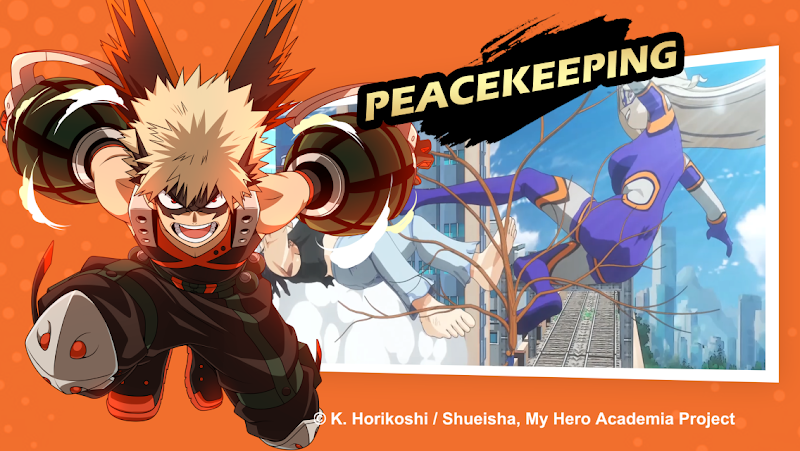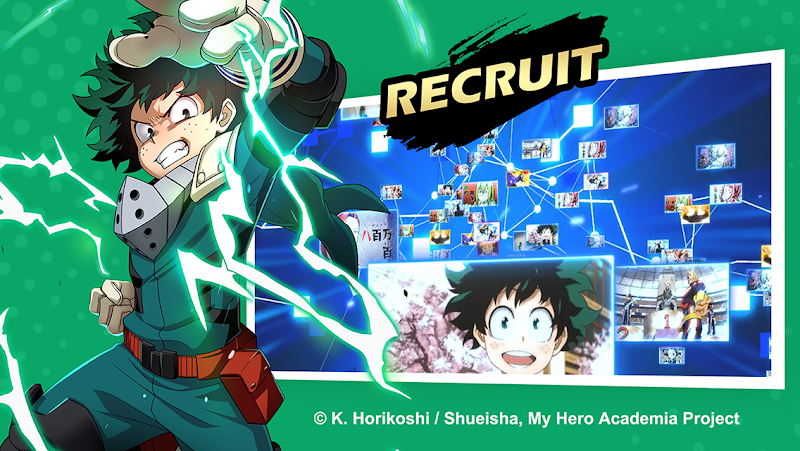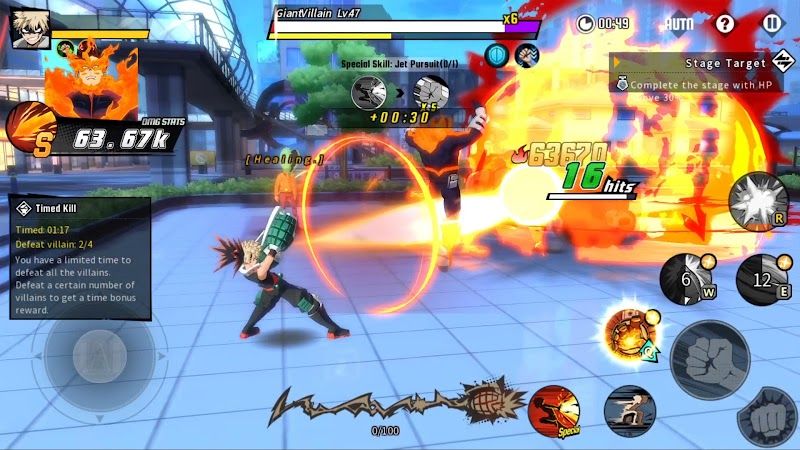 Get The Game
Android
This game's download link redirects to App Store and Google Play, while the purchase link redirects to Amazon. Neither of the links contain malware nor viruses, please feel free to try it out!
Editors' Review
MHA: The Strongest Hero ©Copyright by FunGameShare, Do not Reproduce.
You know, if you just read a book or watch some movie or TV show, you get a limited understanding. You are just an observer's perspective of the same thing or a story. Even if you know everything about the story, you will feel that you lack an amazing experience. I think this feeling can be called a "sense of participation". In other words, we fans of movies or books are to be taken care of, we also want to participate in the adventure of the story. MHA The Strongest Hero is one of the best of these games, which is a true adaptation of the original story, and you can experience a very similar development to the plot in this game. As a role-playing game built in 3D for mobile devices, MHA The Strongest Hero is known for its smooth combat, which may not be my advertising promotion, but it sure sounds like it. In MHA The Strongest Hero you can get involved in the story, recruit heroes and use their powerful quirks to protect the world, this is the whole plot, it's simple but you can get involved because MHA The Strongest Hero offers a lot of exciting gameplay features. I am going to explain them in a short space. First of all, you can feel the great pvp battles. You can organize groups to fight against another group. Note that all the characters here have real players behind them, so you should not assume that you will definitely be able to defeat all the enemies. Other people's level and equipment and combat cooperation may be several times more than yours. You can also choose MHA The Strongest Hero's autoplay feature which is handy for hanging around if you feel that the battles are too protracted. In some battles where you can tell the winner from the beginning of the battle, you won't have to spend time watching the whole battle. So autoplay is a better choice for you. In MHA The Strongest Hero, you can also see the alliance and achievement system, which is a reflection of your dynamic relationship with others in the game. You can also enjoy the Dorm System, because this game comes from My Hero Academy, so you can know how these heroes are related to other characters, and you can manage the relationship between your heroes through this system.
MHA The Strongest Hero is a very free role-playing game, and you can also have fun in the 3D open world it creates. You will feel like you are finally beyond the shackles of the human world, because the world of MHA The Strongest Hero is full of things that will blow your mind. You will roam the streets and see many players dueling or some rare goods and weapons being sold. However, you feel like you are exploring an endless world. Because the map here is just too big! Even if you keep using the autopilot function to catch up, it still takes you more than an hour to go through the entire MHA The Strongest Hero world, which is amazing. In addition, I find it very confusing for MHA The Strongest Hero's PVP mode. Because even if you want to duel with someone, you have to find out the right reason, such as you can bet to compete for fighting power, or you just want to fight for face. But MHA The Strongest Hero's arena will not refuse any duel, no matter what your reason is, as long as you want to enter the arena, you can build a team of three heroes to defeat other teams. I think the smoothness of MHA The Strongest Hero's game is really exaggerated, so many heroes for battle my phone actually does not heat lag, too awesome!
Description
MHA: The Strongest Hero is a super popular animation adapted from the action adventure hand game, perfect restoration of the plot of the game content, rich interactive content experience, create a new strategy against the competition, luxury voice cast to create, in this world to break out of their own legend.
You will enter the world of heroes, in the 3D cartoon screen to operate your heroes for exciting battle, play a firm manager, training powerful heroes, complete different tasks, the hero to build the strongest hero. The original game screen production and excellent character drawing let your feelings not to be disappointed. The plot is super restored, rich and interesting interactive gameplay and community play to promote continuous player communication. There is a community of players to discuss and share together, the strategy card battle play, turn-based game settings let you easily experience.
How To Play
1. Security Events
The most important thing that can be unlocked from these copies is, of course, the various exercise and food props that break the character level limit.
However, in the copy of the security events, each level will gain a certain amount of experience, the entire copy can be brushed down to gain a lot of experience. The only cost is the cost of action. The first thing you need to do is to get your hands on the right stuff.
2. Hero Daily
Unlike the side quests, there are a certain amount of side quests for each level, and they are gone when you are done. But the hero daily is updated every day.
As you level up, players will also have more daily tasks to complete, which also means more experience to fill the gradually expanding demand for experience.
However, the feeling of working part-time is also extra strong!
3. Firm goals
The company's goals, in addition to the stage goals to a certain level, there are also daily goals. The daily goal is basically to complete some simple fixed operations to get a certain amount of experience, although the individual small tasks can get a small amount of experience, but easy to get high ah! And you can get the day's activity and firm reputation, every day to accumulate active degree to a certain degree, you can also receive a lot of experience value. The feeling of working for a living is even stronger!
Although every time you get to a certain level, you are more or less stuck, but if you make up all these active tasks every day, you can still guarantee the speed of upgrading with a little effort!
Comment
You may like it.