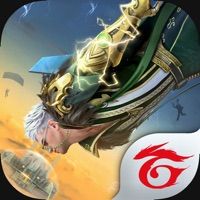 Garena Free Fire: Heroes Arise
Platform :
Size : 1.3 G
Date : Mar 23, 2022
Version : 1.80.0
Devoloper : GARENA INTERNATIONAL I PRIVATE LIMITED
Tags : Action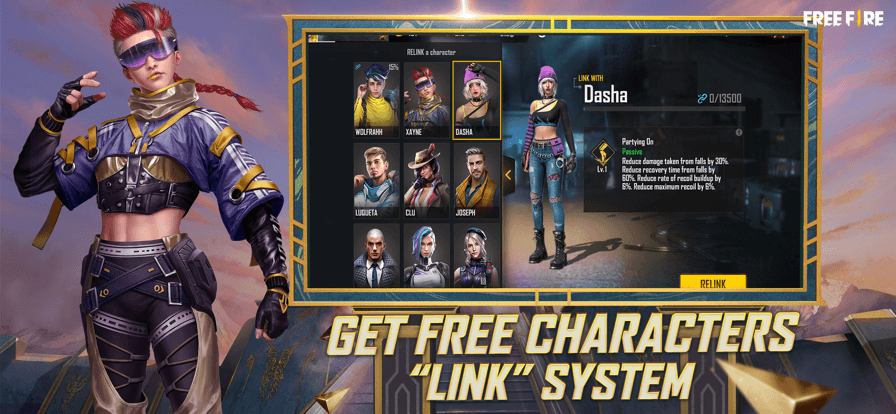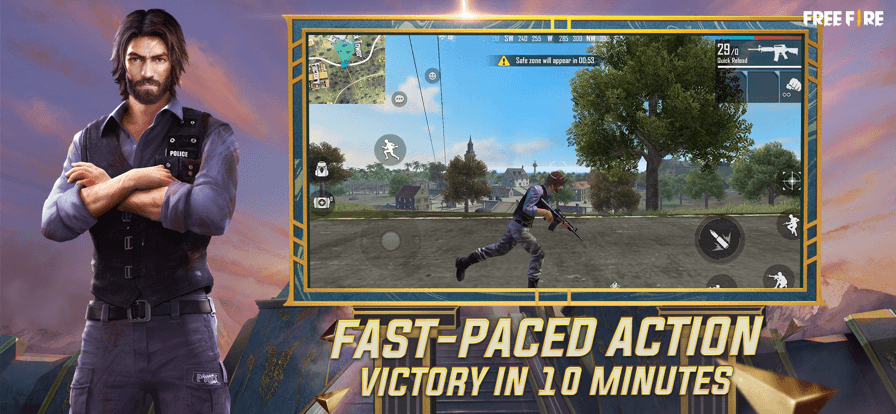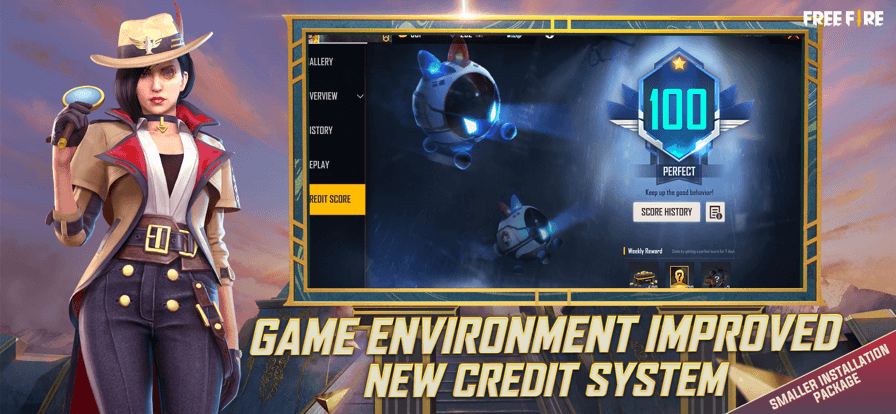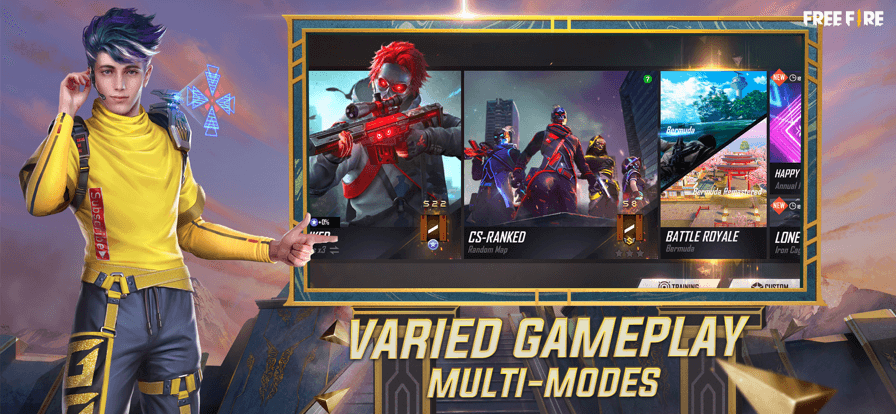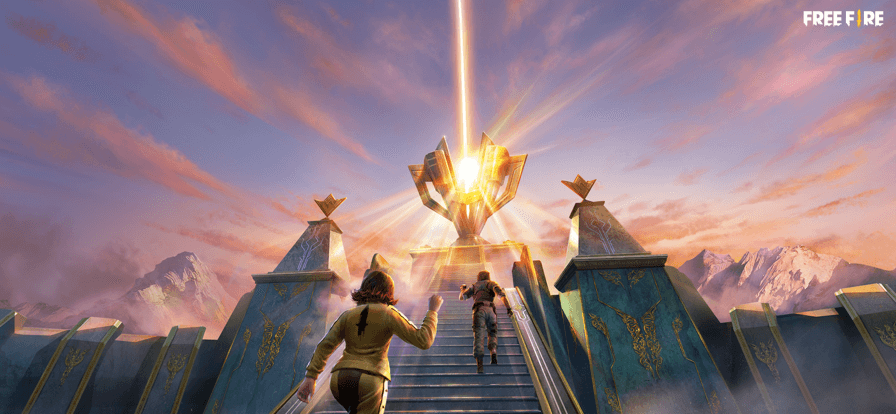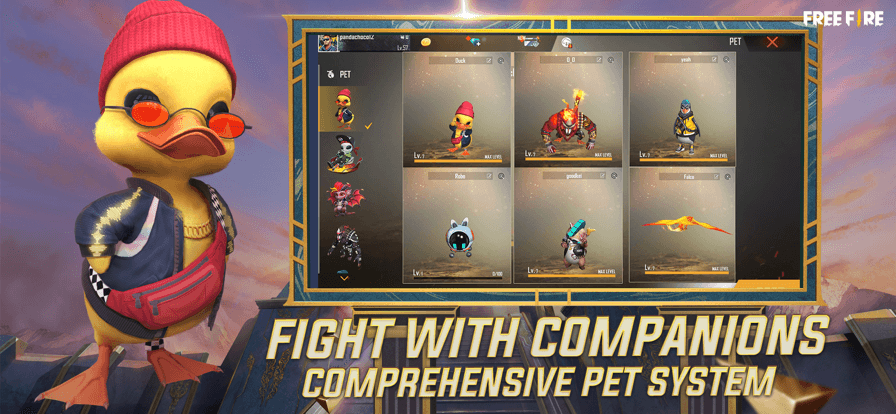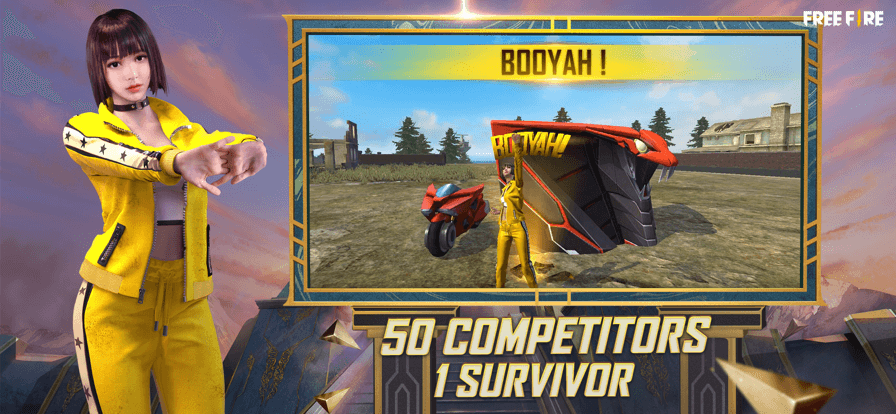 Get The Game
This game's download link redirects to App Store and Google Play, while the purchase link redirects to Amazon. Neither of the links contain malware nor viruses, please feel free to try it out!
Editors' Review
Garena Free Fire- World Series ©Copyright by FunGameShare, Do not Reproduce.
Imagine if you had a dream about being hunted, what would you do? Will you sit back and be the silent lamb, or will you find a weapon to fight back? I think if this problem was exposed to me, I would choose to take up arms and fight back. This is a famous psychological test that tests whether you are a coward or a brave person at heart. Of course, I am certainly a brave person who chose the latter, so I enjoy all kinds of battle Royale or related activities. I choose to play a lot of these games as a pastime. It's not real, it doesn't hurt me, it's not cruel, and battle Royale is just a game after all. One of my favorites is the Garena Free Fire-World Series, which is a real-time online free-for-all shootout game, but it's based on Battle Royale. I don't know if you think battle Royale is an inhuman thing, but it is meaningless to discuss whether it conforms to values in real life. Just listen to my introduction of Garena Free Fire-World Series.
The goal of the game is to be the last person standing. I may not get what I mean by saying this, which means you have to be the last or. The story of the Garena Free Fire-World Series is the ultimate survival shooter. Each round is about ten minutes long, sometimes more, sometimes less, and the pace is actually quite fast. You are dropped on a remote island by air transport and parachute to safety. You don't want to rely on others to survive, because in this winner-takes-all, strong-man island, everyone takes survival as the ultimate goal. You can look for weapons in a safe area, or you can hide in a safe area and hold out for as long as possible. You can also use some vehicles to make yourself more agile, or you can just sit still and wait in the grass for the enemy to take a fatal shot at the hapless one. The fighting style of this game is so wild, I mean, it really magnifies the black hole of evil in me to infinity.
I want to talk to you about some of the highlights of the Garena Free Fire-World Series. The first is that the game's mode is simple but brutal. But there are plenty of games out there like the Garena Free Fire-World Series, and that's not an advantage. In the Garena Free Fire-World Series, the instantaneity of the voice chat for four-person squads was fine, not so much OK as awesome. I usually start as a team in this game, because I believe that an individual's victory proves the strength of the individual, and a team's victory proves the greatness of the team. I like to play the savior of a four-man team in Garena Free Fire-World Series, which means to kill enemies with my accurate, fast and sophisticated marksmanship, win encounter after encounter, and lead my teammates to the final victory. Become the last standing man in the Garena Free Fire-World Series. To do that, I need a quick voice chat, which the Garena Free Fire-World Series can provide. Born in the right place at the right time, otherwise I'd be pretty miserable. You know, in this game, it's 30 percent skill, 70 percent luck, and if you run into a bad teammate, you're going to have to take the fall. However, if you lose the game because of delayed communication, it is really a loss. You don't get that with the Garena Free Fire-World Series, it's true.
Description
You will be put on an isolated island. You need to find various weapons and equipment, and destroy other enemies. Only one team can win the game. Real-time voice communication system, you can exchange tactics with your teammates anytime, anywhere. A variety of modes can meet the needs of different players.
In the game, the overall picture quality has been achieved to the extreme. The most important thing in shooting games is the quality of the picture! The operation of the whole game is very comfortable, and it perfectly maximizes the feel of various firearms!
How To Play
1. There will be many elements you can choose from, such as backpacks, armors, weapons and support items. At the same time, backpacks and armor will be more effective depending on the level.
2. So you are constantly looking for necessary items and encountering other players. They will be defeated and the items they collect will be yours. In addition, you also need to pay attention to moving the safe zone to the necessary position to continue facing other players in the game.
3. An interesting point that players will like when experiencing this game is that the character will have some defensive skills to resist the enemy's weapons.
4. Specifically, they will be able to create a hard shield to protect themselves and continue to implement other tactics.
Comment
You may like it.