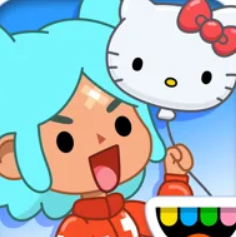 Toca Life World: Build stories
Platform :
Size : 839.3M
Date : Jan 3, 2022
Version : 1.39.2
Devoloper : Toca Boca
Tags : Kids Educational Pretend Play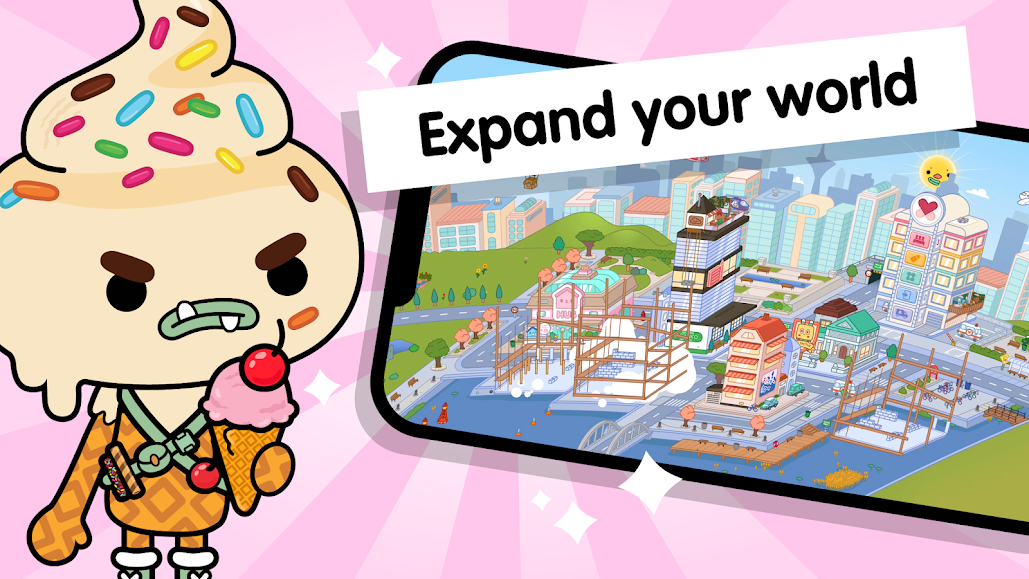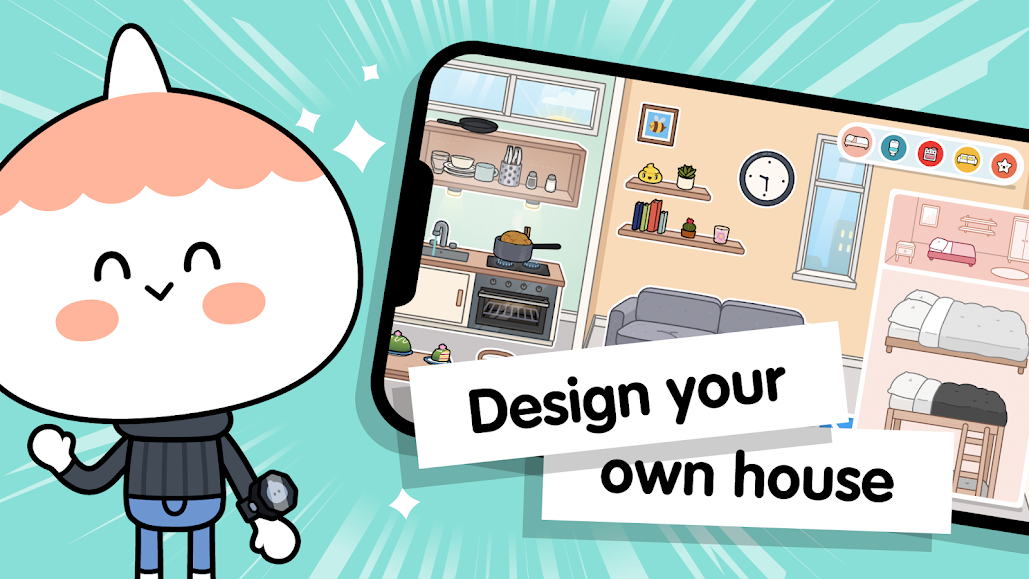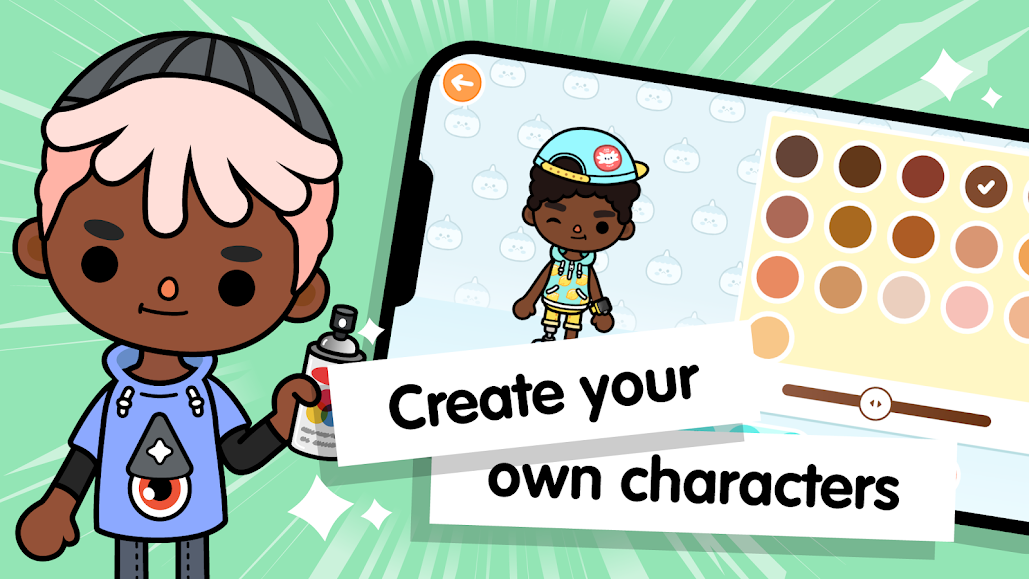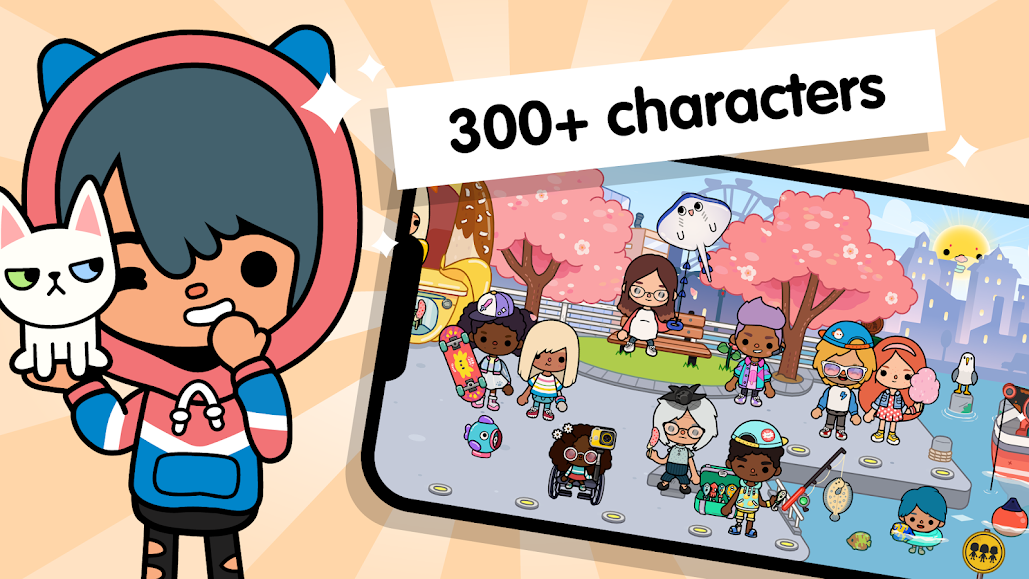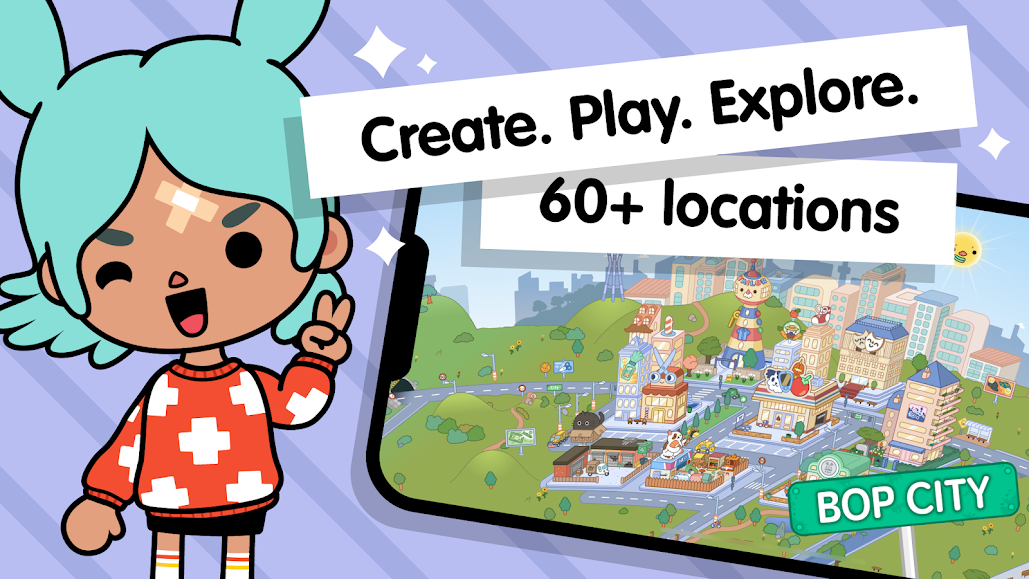 Get The Game
This game's download link redirects to App Store and Google Play, while the purchase link redirects to Amazon. Neither of the links contain malware nor viruses, please feel free to try it out!
Editors' Review
Toca Life World: Build stories ©Copyright by FunGameShare, Do not Reproduce.
Have you ever wondered what you would look like if you were designing your own house? Or if you were a movie star, would you like it? Or did you grow up thinking about what you wanted to do but didn't finish it and have many regrets? Listen carefully, and I'm going to tell you about an exciting game called Toca Life World: Build stories, developed by Toca Boca.
Toca Life World Mobile game is an exciting puzzle simulation business mobile game; in the World of Toca, Boyacá, you can do anything to disrupt the rhythm of your Life. Here, you can be a doctor, open a hair salon, or put food in the toilet. The crazy world is waiting for you to explore the most fun fingertip competition. A new adventure mode is waiting for you, light-hearted and fun level challenges, experience a new way of life adventure.
If you've never played this game before, don't worry about it. Toca Life World is a casual app where, as the name suggests, you can create your world and perform any story you like. Here, you can build your own house, or vacation, work, hospital, education and so on are all gathered in one space. You can run down the street or just hang out with friends, all with bated breath. In Toca Life World, you can create stories by using your favorite characters in places you like. Doesn't that sound like fun? You can move on. Don't hesitate. Remember, in Toca Life World, you are the boss, and you write all the stories!
Toca Life World has a store where you can buy more than 50 locations, 300 characters, and 125 pets in the game. Depending on the size of the item and its price, you can choose to add a few or many. We're constantly updating it to provide more places, characters, and crazy things to do. Remember, different characters in the game have different storylines and experiences, so do you understand? Experience must be more than a few times to experience a different life is the most interesting. Of course, you can also get more rewards by completing tasks and then unlocking everything you want.
This game has much freedom; you can do all kinds of crazy things, explore different places, play and interact and so on. Remember, the game's biggest surprise is that there are no obstacles. You can build apartments, eat good food, travel from place to place and do exciting things. As I said before, there are over 300 characters to choose from, support PVP mode, meet friends from all over the world and play together. He experiences the fresh content in the game, writes their own story, and plays happily, happily, incomparably free.
Create your game world, use your imagination for New Adventures, and upgrade your characters to feel the novelty of the challenge at your fingertips. Use your imagination and creativity to the fullest and use your feelings to create different stories.
Overall, this is very worth for everyone to download; the game's picture is very fresh and lovely, with dynamic background music to make the game more attractive. At the same time, the game's interactive experience is outstanding; the game is suitable for anyone of any age and is highly playable. It has a 4.3 score on the Google App Store and has more than 3 million reviews, and it's a testament to how much players love the game. Does that make you feel anything? Download it with your friends now!
Description
Toca Life World: Build stories features lively and impressive gameplay that allows players to create their own games and explore games with unlimited potential. The game's story building feature will come with a variety of interesting tools and features through which players can craft stories, design them and create unique atmospheres. The game is designed to provide players with absolute flexibility through which they can easily create countless stories and share them with everyone.
Comment
You may like it.