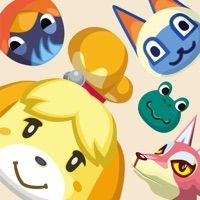 Animal Crossing: Pocket Camp
Platform :
Size : 173M
Date : March 31, 2021
Version : 4.2.1
Devoloper : Nintendo Co., Ltd.
Tags : Girl Casual Educational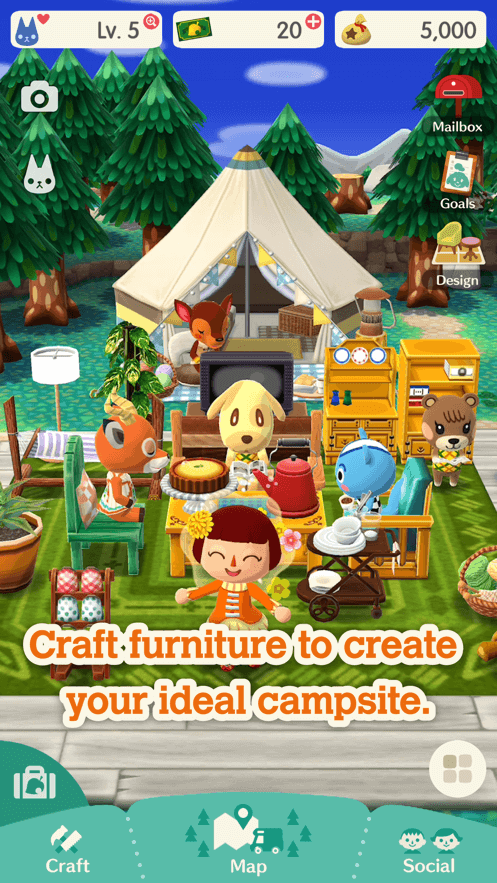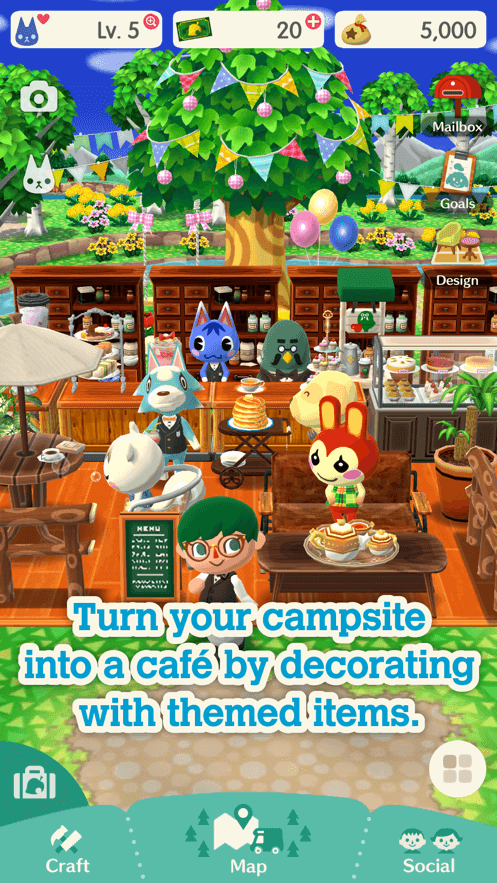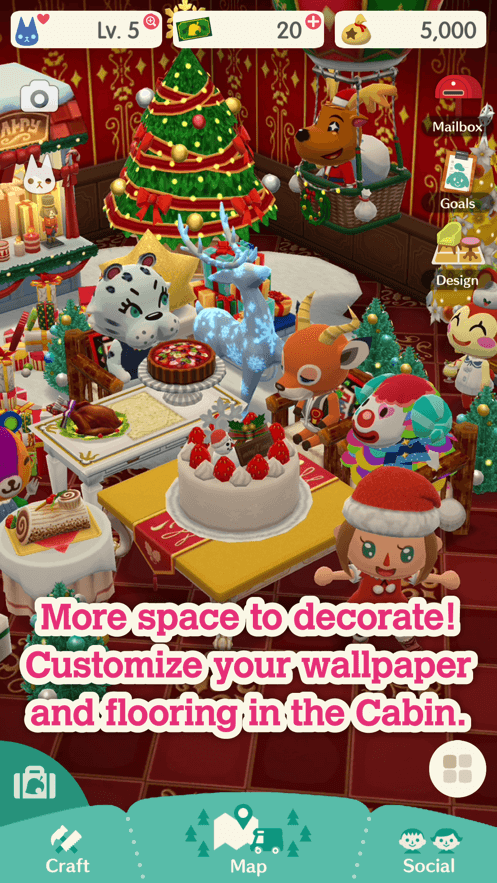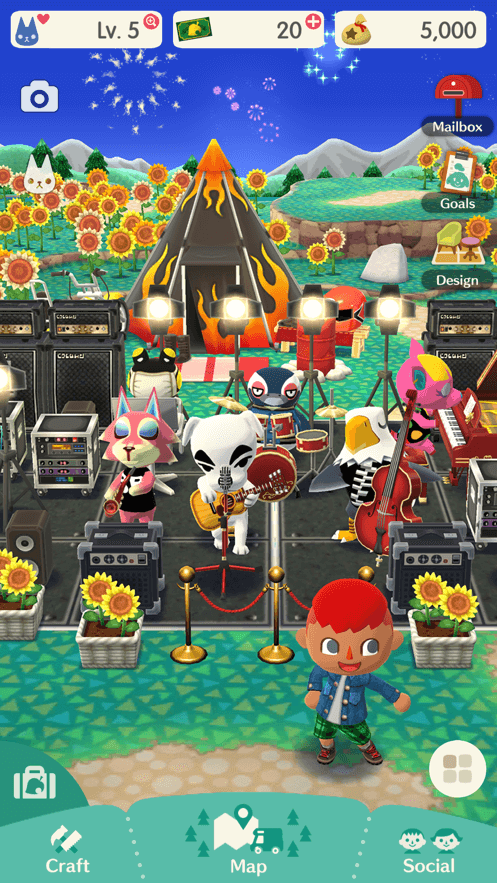 Get The Game
This game's download link redirects to App Store and Google Play, while the purchase link redirects to Amazon. Neither of the links contain malware nor viruses, please feel free to try it out!
Editors' Review
Animal Crossing: Pocket Camp ©Copyright by FunGameShare, Do not Reproduce.
What is the most fun outdoor activity in the world? My guess is that most people have gone camping. It's so much fun, and I've heard that basically everyone went camping when they were kids. Some people go with their parents, and the camping process is full of affection and beauty. Some people went camping with their classmates and teachers, also known as Boy Scout camping, which is a great way to exercise our ability to survive in the wilderness and develop our sense of teamwork. There are also some people who go camping with their loved ones, which is a very sweet thing. If you go camping with your boyfriend or girlfriend in a very scenic place, then the bond between you will definitely be deeper. I was relatively unlucky, I had only been camping once before I turned 24 in my life, and that camping trip brought back not very good memories for me. I slept in a tent, but in the middle of the night there was a sudden downpour, so I had to get up and get rid of the water. Even then I still got wet. I couldn't eat or sleep well during the whole camping trip, and I had a fight with my friends. So I was very scared of camping. But even though I'm terrified of real camping, I have a hard time making myself hate camping in mobile games. You can design a great campsite in Animal Crossing: Pocket Camp. You control everything in this campground, including, of course, all the furniture you like, such as tents, fireplaces, couches or hammocks, and you can set it up in your own imagination. I definitely recommend playing Animal Crossing: Pocket Camp, because not only can this game satisfy my fantasy, it can also make up for the fact that many people have never been to a camping event.
Animal Crossing: Pocket Camp is so much fun, can you imagine how you can design your own campsite, camp cabin or tent as you wish? The only camping trip I've ever done in my life was screwed up when I tried to put my tent up high and the team leader wouldn't let me do it. Her reasoning was that if I put my tent up high, I would be in danger of falling off during sleep if it was unstable. In that case not only would I be injured myself, but also other unfortunate people would be injured by me. I definitely thought it was a pipe dream, but I followed her advice. The result speaks for itself: when it rains, all the water converges on me, and then I'm like a soaked sponge with swollen clothes. But in Animal Crossing: Pocket Camp you will not be disturbed by this, in this game, there are more than 1000 furniture and 300 clothing for you to match. You can also choose some accessories to make your character look more stylish. Your campsite is sure to be fun, for example, and I love the mix and match feel. I don't know who said that a campsite must have a wilderness feel, but if you have enough funds, you can totally build a playground style campsite in the wilderness. You can even build a swimming pool in Animal Crossing: Pocket Camp, or you can set off fireworks to make your campsite look very romantic. Of course, the characters in this game are all cute little animals, so you'll have to keep catering to their needs. If you succeed in fulfilling their wishes, you will clearly see that your friendship with them is improving. You can contact more close friends and invite each other, this really will not let you down.
Description
Animal Crossing is a simulation game developed by Nintendo. The game adopts open-ended gameplay and has no fixed plot.
Players can live alone in it, not limited by default plots and tasks, and many people (children or adults) enjoy the fun of "dialogue" with interesting animal characters;
Through the game's internal clock, the game corresponds to real time, so there are actual events happening, this includes Independence Day, Christmas, Halloween, or other regular activities such as fishing, morning exercises, catching In the worm contest, some players will also deliberately adjust the time forward or backward to do time travel.
How To Play
◆ Design your campsite, camper, and cabin however you want
◆ Collect themed items from Fishing Tourneys and Garden Events that happen throughout the year
◆ More than 1,000 pieces of furniture and 300 pieces of clothing and accessories are available to choose from, with more being added all the time
◆ Features more than 100 animals with quirky personalities
Comment
You may like it.