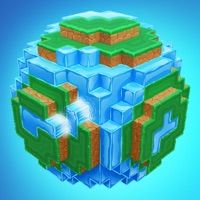 World of Cubes Survival Craft
Platform :
Size : 219.6 M
Date : Nov 1, 2021
Version : 3.9.1
Devoloper : SolverLabs
Tags : Minecraft Simulation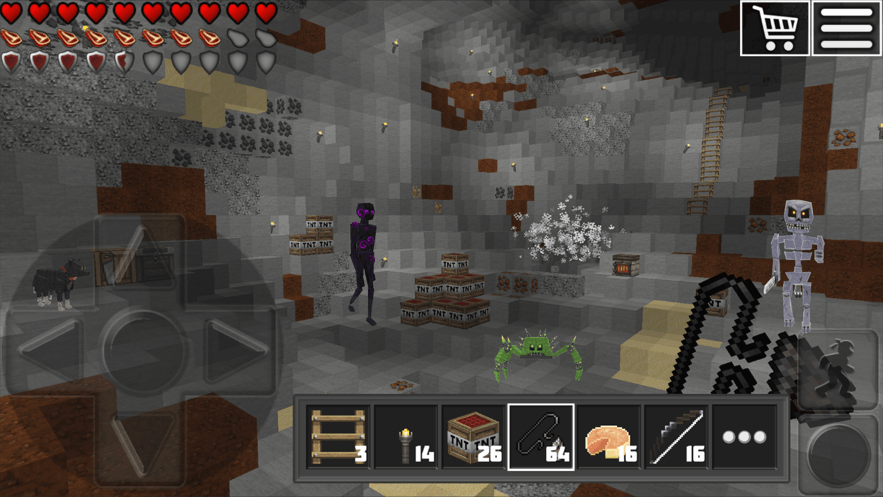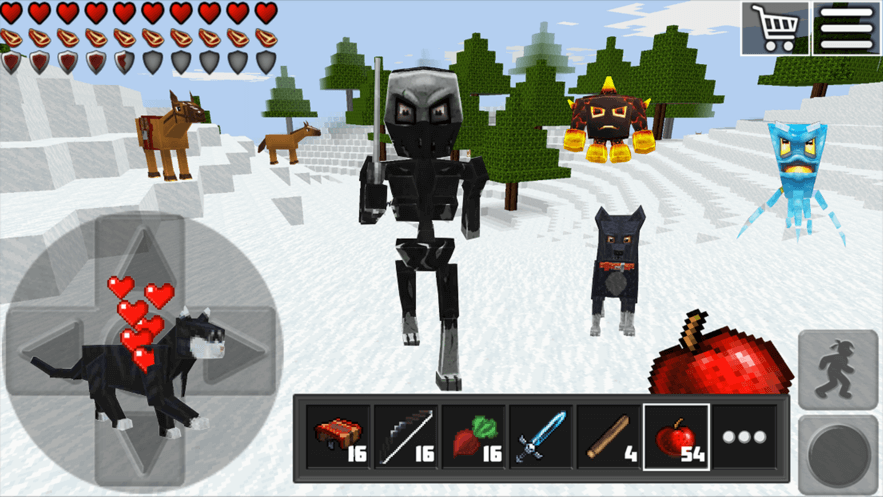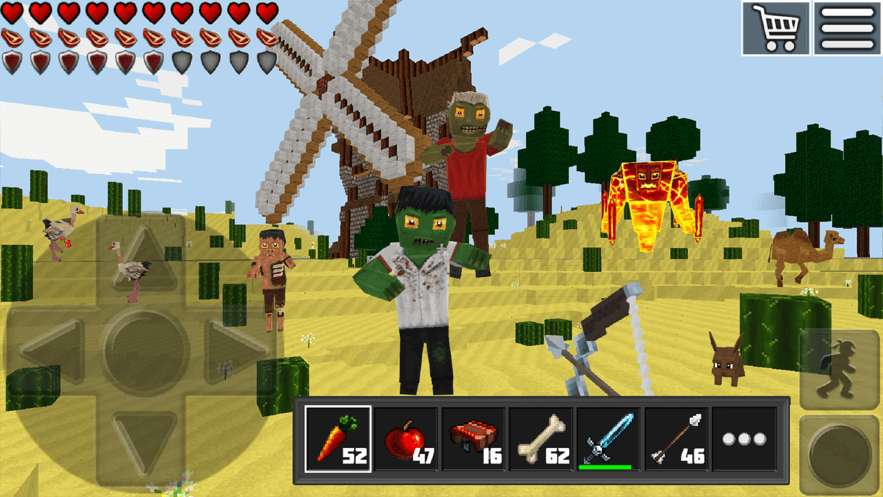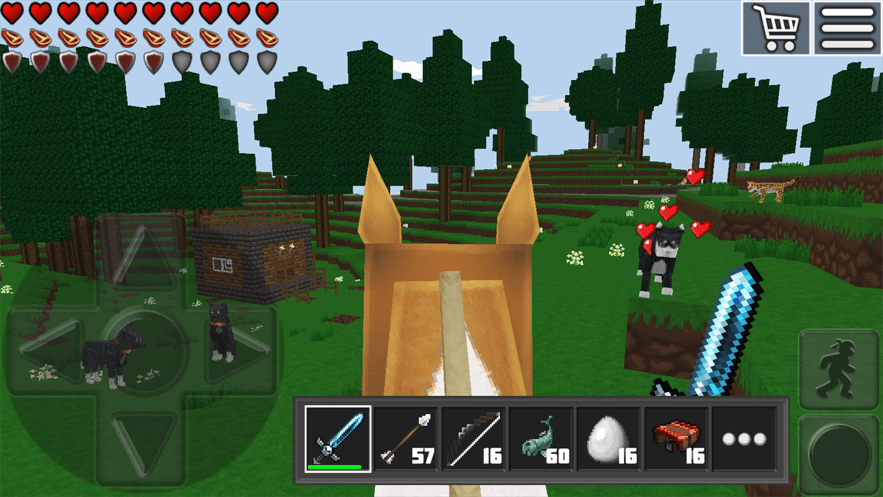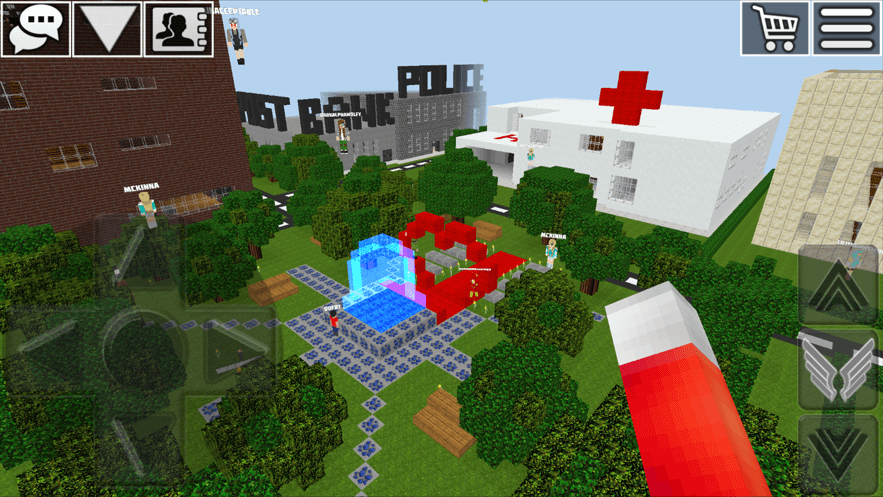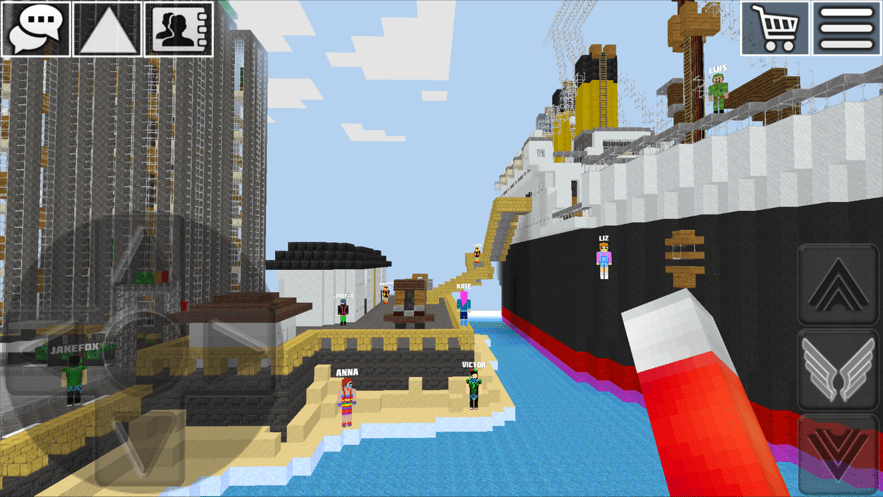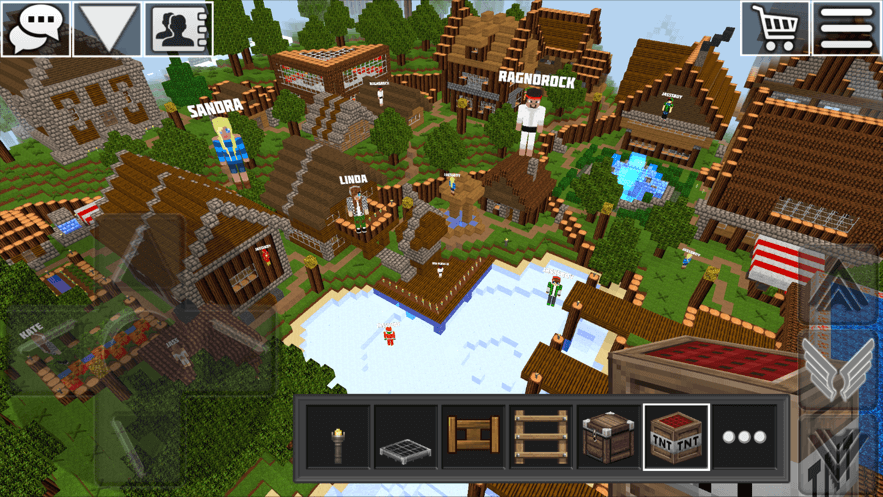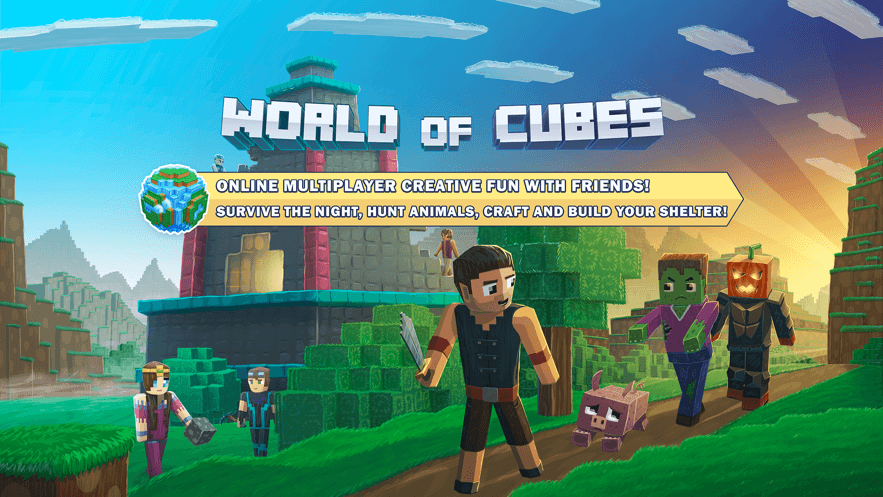 Get The Game
This game's download link redirects to App Store and Google Play, while the purchase link redirects to Amazon. Neither of the links contain malware nor viruses, please feel free to try it out!
Editors' Review
World of Cubes Survival Craft ©Copyright by FunGameShare, Do not Reproduce.
What does a game offer? I don't think this is a question that should be considered, and I don't know why some people would discuss inscrutable philosophical questions in a game or several games. My philosophy is that if you choose to play during that time, that time becomes your free time, and everything you do in your free time is spontaneous and you don't have to think about it.So stop talking nonsense and start playing games. But what kind of game makes players do whatever they want? I think the answer should focus on sandbox games. Think of sandbox games as a kind of freedom, where you can do what you want in the wide world of the game. Of course, these things have to be reasonable and not out of control. The World of Cubes Survival Craft is one such game, and I think it does have its own merits. I want to talk about them well in this article.
First of all, are you tired of the infinite map generation of other sandbox games? They are random, so they are not under your control, and there is a lot of luck involved in the resulting terrain and villages. You won't be able to do well on a map with poor terrain and poor resources. However, the World of Cubes Survival Craft allows you to create your own maps and creations. You can choose to upload your own map to the multiplayer online server provided by the game, and everyone can play the game together in your uploaded map. I think it's boring to live alone in a game world, and I'm going to say it's not just boring, it's torture. Even though sandbox games give you unlimited freedom, there's a limit to how much fun you can have. You can't do everything on your own, you have to play with friends, maybe they're not your friends, they're just players coming into your world. But as long as there are people on the map, it's not very boring. Of course, some people's moral qualities are not very praiseworthy, and they always like to destroy the great work you have worked so hard to create. For this kind of person, you can fight him with your friends, or you can restrict his access by password .The maps you upload can be passmarked so that only your friends and those you allow in can play together.
And interesting things never happen alone. The World of Cubes Survival Craft's multiplayer game has a lot of strange activities, such as the fact that your appearance can be changed and you don't need to worry about distinguishing yourself from others. And you don't have to worry about distinguishing between your friends because you can change your skin. I think it's hilarious, too, you know? Some of my friends have turned their skin into vampires, and he's so scary that I feel a little unsafe. But if you saw who was next to him, I think you'd laugh as much as I do. My vampire skin friend is standing next to a Massey. It's hilarious! It's the football player, a football player digging a mine with the mythological devil, can you picture that? But it did pop up on my phone screen, and it cracked me up, and I actually laughed for three days straight after I saw it, even at dinner. These skins may also be a feature of the World of Cubes Survival Craft, and they are grouped into 7 themes, so choosing them is not too difficult once you can see them. I need to go ahead and play World of Cubes Survival Craft with my friend.
Description
In "World of Cubes Survival Craft", you can use various resources and materials to create a new world that belongs to you. You can freely take risks in this world, and you can also go through customs online with other players.
The picture of "World of Cubes Survival Craft" is very excellent. The game contains a variety of skins, maps, textures, etc. It is a good game worth spending time playing.
How To Play
• Single Survival Mode on Infinite Maps
• Multi-person online creation or single-person offline creation
• Global multiplayer games, including all maps/servers created by players from around the world
• Global chat
• Parental control
• 1000 + Custom maps/servers required for online authoring mode
• 160 + skin
• Structural packages required for 4 + blocks
• Create a map protection password with friends or acquaintances for this unique game
You can create a read-only map that all players can view. Only you can change it!
• Upload your map from single player mode to multiplayer online mode
Comment
You may like it.