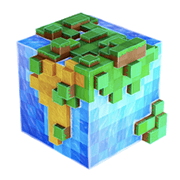 WorldCraft : 3D Build & Craft
Platform :
Size : 217.2 M
Date : Oct 30, 2021
Version : 3.8.1
Devoloper : Playlabs, LLC
Tags : Minecraft Adventure Simulation Arcade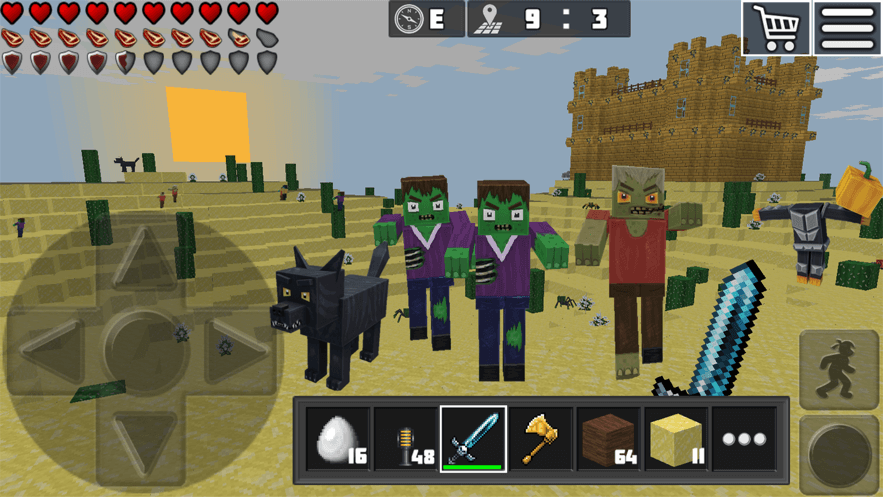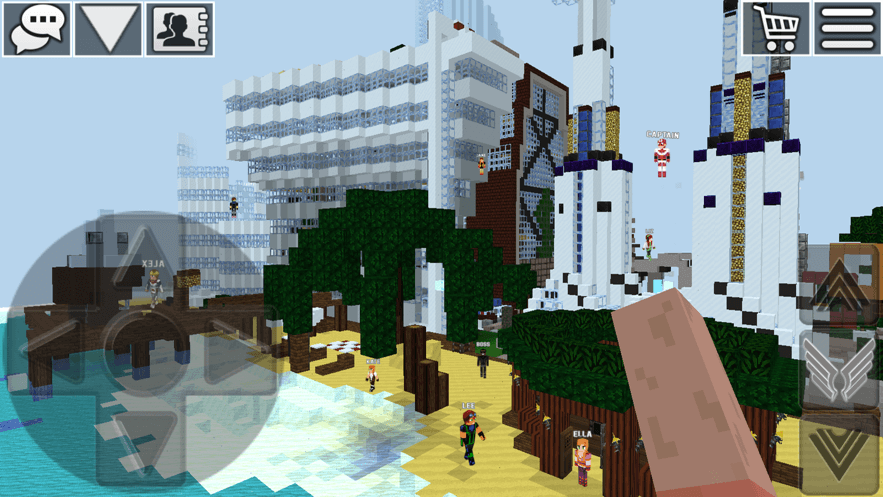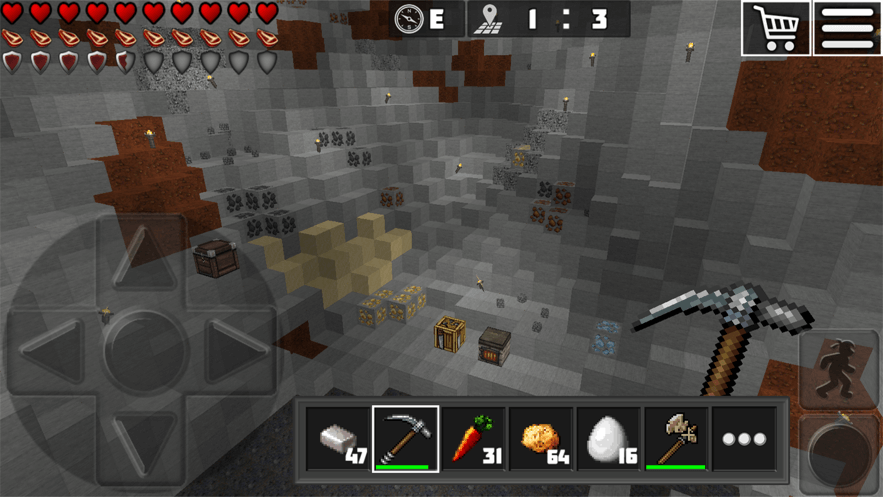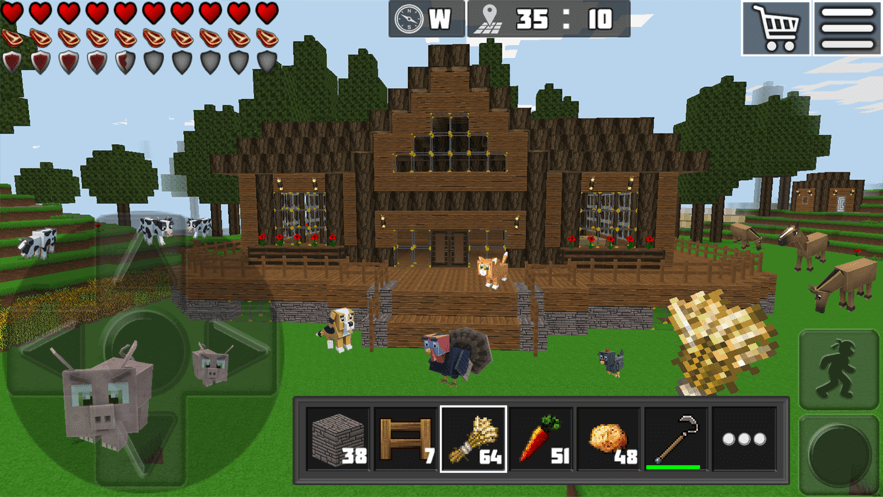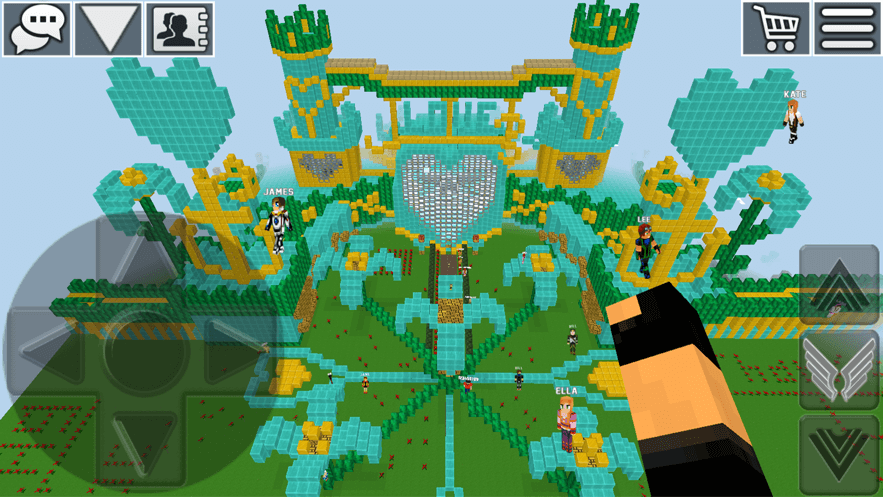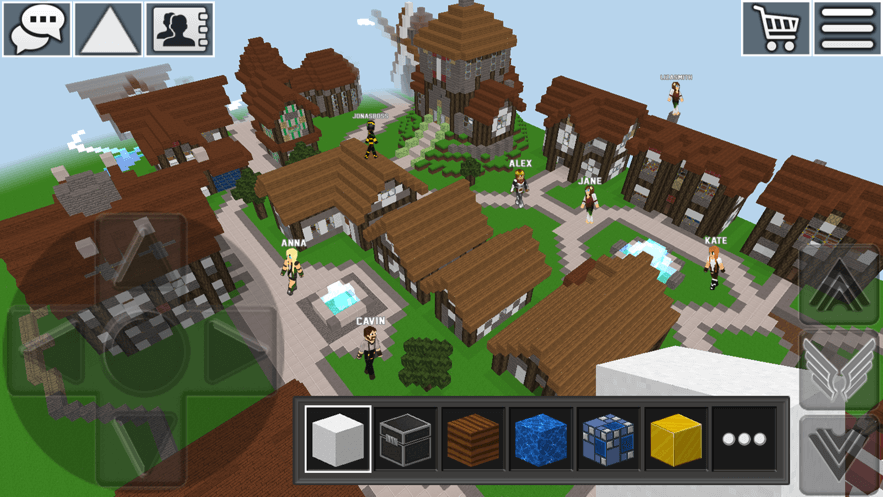 Get The Game
This game's download link redirects to App Store and Google Play, while the purchase link redirects to Amazon. Neither of the links contain malware nor viruses, please feel free to try it out!
Editors' Review
WorldCraft 3D Build & Craft ©Copyright by FunGameShare, Do not Reproduce.
I think if the world is real, what is the game world? The answer is worth thinking about, and the result of thinking about the answer is philosophical, but we don't focus on that. All we care about is how much freedom the world gives us. I got WorldCraft 3D Build & Craft for free with the recommendation of one of my friends. At first, I saw myself as a tool to accompany my friends, because I didn't think I could play the game. It had so much freedom that I didn't know what I was going to do. My friend's attitude was completely different from the way I played the game. He was calm, disciplined and knew where he was going. I was stunned that a game could bring me a completely different kind of friend. So I decided to devote myself to WorldCraft 3D Build & Craft. I mean, I decided to spend some of my free time playing this free game. I can't change my personality, but I can feel different in the game.
The key to this kind of fun social game is cooperation, and I'm not averse to playing sandbox games myself, because some game hosts like to challenge themselves to survive sandbox games. Their thinking and understanding of the game is often better than average, so they can achieve their goals without relying on their teammates. But I don't feel like they're doing it for social reasons, they're doing it for survival at all levels. But I really like WorldCraft 3D Build & Craft, and it does a much better job socially than the other sandbox games in the app store. Let's just say that if I had to rank sandbox games in my mind, WorldCraft 3D Build & Craft might not be at the top of the list in terms of playability and richness. But from a social and chat point of view, it's really dominant. I like playing with my friends at WorldCraft 3D Build & Craft very much, because I believe that there is a very simple truth, even though it has been passed for a thousand years and has been constantly verified, that is, "There is strength in numbers". The same is true in the game world. I think it's great to invite a lot of friends to play this game. On Saturday and Sunday afternoons, you get together with some of your best friends. You can go to one of your houses, or you can find a cafe or a bar. You can turn tea time into playtime. I think it would be great. You can sip a delicious coffee and bite into a fluffy cake while your hands are holding your phone and playing WorldCraft 3D Build & Craft. Your friend and you are doing the same thing, and the chemistry is amazing. I think when you imagine something like this, you can't help but say, "Wow, isn't that great?"
Of course, WorldCraft 3D Build & Craft's social is only an incidental feature. What I have to say boils down to the overall performance of the game. The game is also a sandbox with creative roots, where you and your friends can't just hang out. You are constantly gathering resources to create your little world, but be careful. You have to be careful of all kinds of problems. I know what you're thinking, but you probably don't feel like you have a good reason to download a sandbox game that comes out a lot. But I do not want to force you. Your choice is to follow your heart. However, I would say that WorldCraft 3D Build & Craft is really awesome.
Description
Play the best free block craft sandbox online multiplayer game. Make and build games with interesting survival. Create a block world in the idea. Enjoy survival: craft mine, construction, survival. Let's start the game.
How To Play
Explore:
Explore creative buildings made by real players.
Survival:
Mines and technological resources. Get food, solve hunger, build farms, grow vegetables and plants. Build a base to survive and fight monsters.
Weapons:
Tnt! Bows and arrows! There are more weapons waiting for you to try.
Creation:
Access to substantial resources for construction and survival
Role:
3D pixel graphics, free to create your character, very cool!
Pets:
Taming cats, dogs and other animals, this is simply too cool!
Build your own world. Cities or villages, houses or bridges, mines or underground bases. Starting with simple construction, you can create infinite possibilities.
Comment
You may like it.