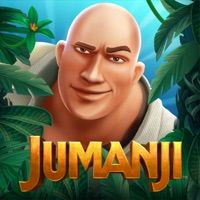 Jumanji: Epic Run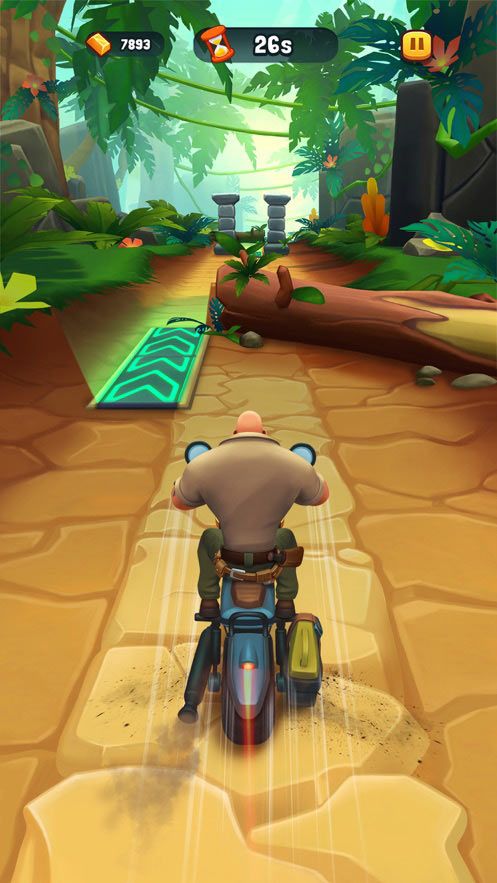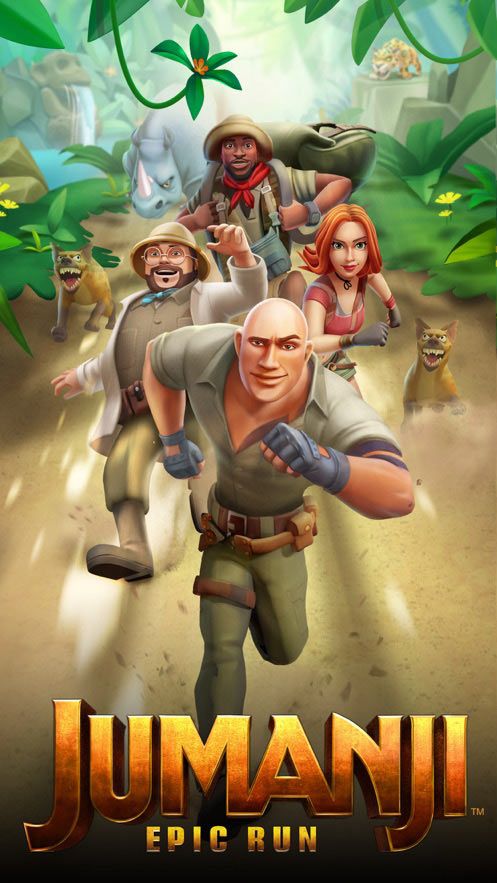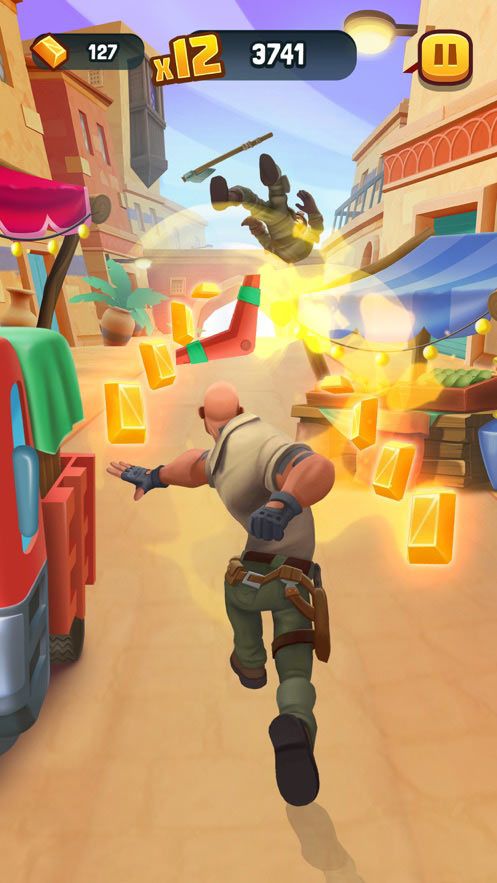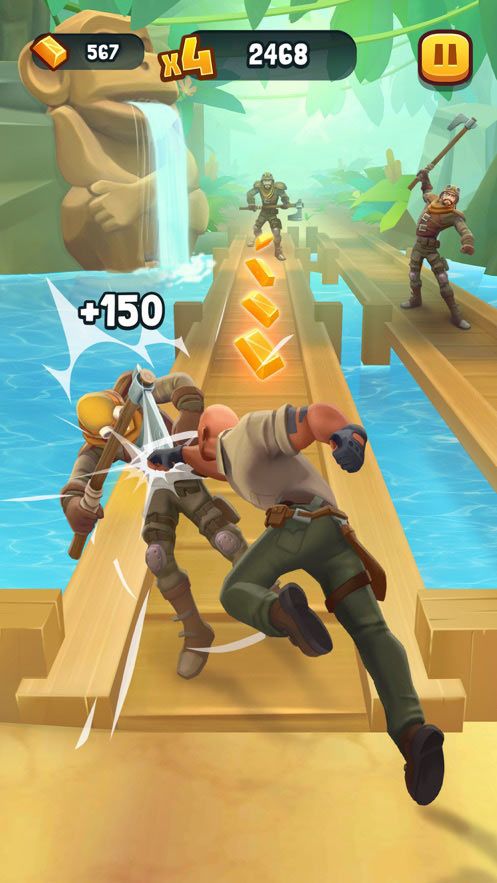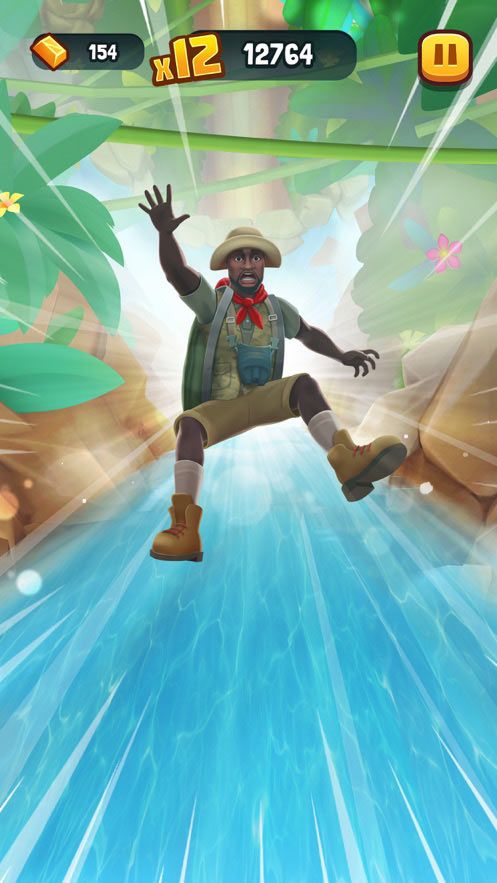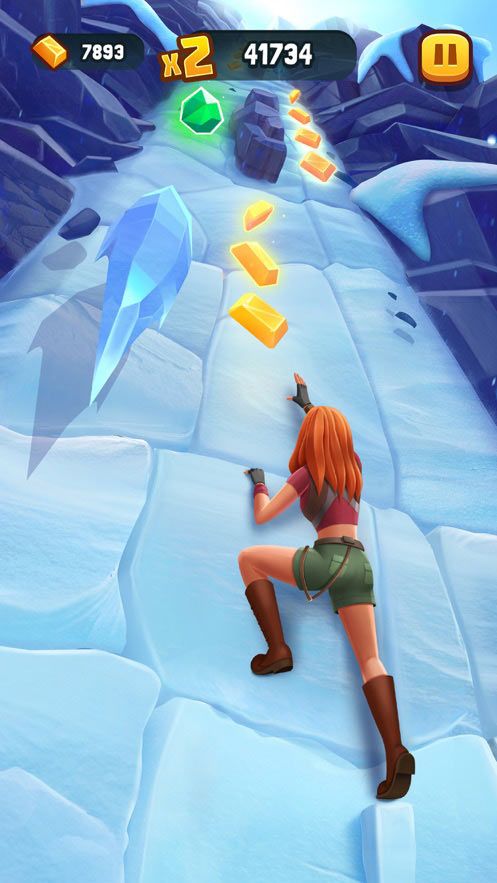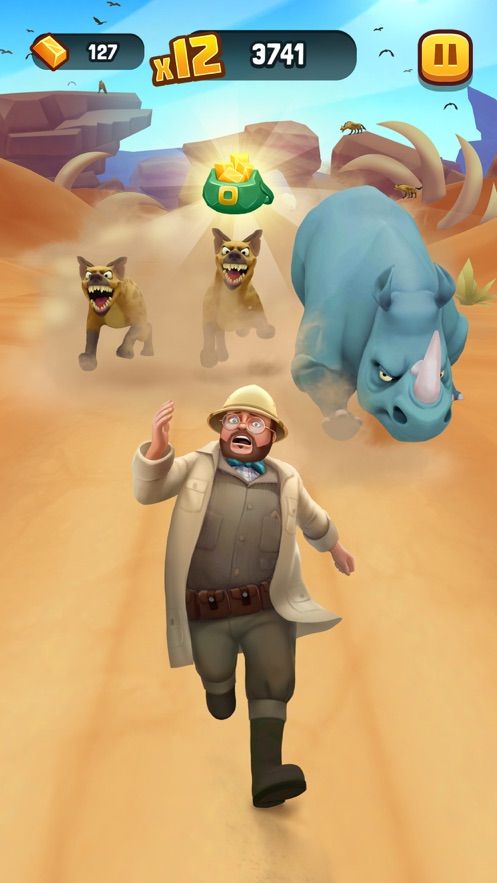 Get The Game
This game's download link redirects to App Store and Google Play, while the purchase link redirects to Amazon. Neither of the links contain malware nor viruses, please feel free to try it out!
Editors' Review
This is a super crazy 4D running game. You will keep shuttling back and forth in the jungle and small towns, driving all kinds of cool motorcycles and off-road vehicles, fighting rhinoceros, vulture jaguar and more dangerous animals. Always be vigilant and find the sacred Falcon Jewel!
Description
Welcome to Jumanji!This is a running adventure game developed by Crazy Labs.
Once again, Jumanji is in peril. The sacred Falcon Jewel has been stolen, and it's up to you to recover it.
Run from howling hyenas, climb mountains, avoid avalanches, free fall from deadly waterfalls, and defeat anyone in your way.
How To Play
4 WAYS TO PLAY THE GAME: A whole new kind of runner with 4 epic, next-level game modes: charge forward and fight your enemies, run from animal stampedes, climb perilous cliffs, and dive off massive waterfalls. Jump, duck, dash, slide - do anything to reclaim the sacred jewel!
* SELECT YOUR AVATAR: Become the character of your choice: Dr. Smolder Bravestone, Franklin "Mouse" Finbar, Ruby Roundhouse, or Professor Shelly Oberon.
* MAD SKILLS: Take advantage of each character's special skills: hurl boomerangs, dance fight with nunchucks, trailblaze with geometric calculations, or ride animals like a boss.
* DEADLY BATTLES: Defeat giant brutes and other fearsome enemies. Don't let anyone get in your way!
* ENDLESS TREASURES: Collect power-ups along your journey:Magnetic field - collects all nearby coins.Shield bubble - protects you from obstacles。x2 - double your coin pickups to get ahead in the game.
Are you ready for the Next Level?!
Comment
You may like it.