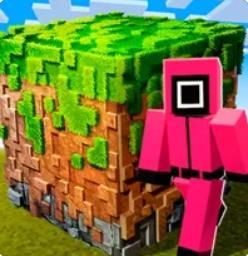 RealmCraft 3D: Survive & Craft
Platform :
Size : 265.2 MB
Date : Feb 16, 2022
Version : 5.3.8
Devoloper : Tellurion Mobile
Tags : Minecraft Simulation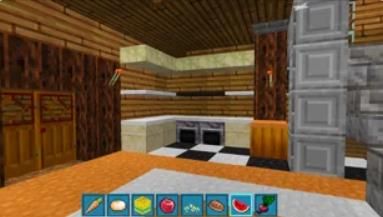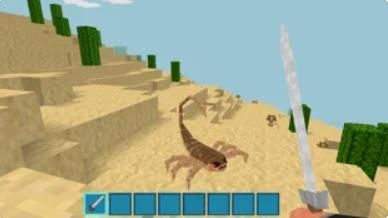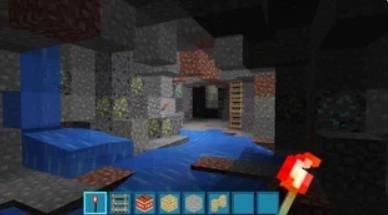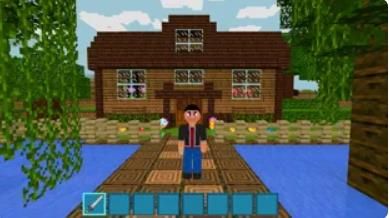 Get The Game
This game's download link redirects to App Store and Google Play, while the purchase link redirects to Amazon. Neither of the links contain malware nor viruses, please feel free to try it out!
Editors' Review
RealmCraft 3D: Survive & Craft © Copyright by FunGameShare, Do not Reproduce.
I was a little crazy, and after nearly a week of exploring sandbox games, I found it hard to pull myself out of the world. Let's just say that I think I can make my own sense of the genre. I don't know why I like sandbox games, but the fact is, I do have a taste and preference for sandbox games. RealmCraft 3D: Survive & Craft deep in my heart, I think. When I first started the game, I didn't think there was anything special about it, because it was very similar to other games in the same genre, and you couldn't successfully substitute yourself into the game world at the beginning. However, the game does a good job of differentiating. RealmCraft 3D: Survive & Craft offers two modes of play, including Survive mode and Craft Mode, where you can play different game mechanics. After I downloaded the game, I tried both modes. To be honest, even if you are a good king in Craft Mode, you are still a rookie in Survive Mode. I dare say that in RealmCraft 3D: Survive & Craft it's hard to switch between the two modes perfectly. This is the charm that it can make me addicted, I think it is very cool.
But I'd like to start by explaining the introduction of RealmCraft 3D: Survive & Craft. From my point of view, it's not that special, and some sandbox games in the genre offer similar things, but RealmCraft 3D: Survive & Craft has a nice simulator. It's a simulation like a farm, where you can build, craft, and create your farm. I don't even know why I became interested in farming, but maybe it's because I've had a long-standing interest in growing flowers. In this farm simulator, you can constantly grow plants, or you can tame animals like wolves, ocelots and horses. This not only satisfies your expectations for creation, but also increases your expectations for harvest. RealmCraft 3D: Survive & Craft is an open, exploratory world where you can see forests, rivers, oceans, mountains and other unique features made up of blocks. You can also see the biomes, and it's OK to think of it as a travel game.
I think the real word is survive mode. The word 'Survive' in RealmCraft 3D: Survive & Craft isn't just a meaningless word. It represents another core gameplay of the game, which is trying to Survive in RealmCraft 3D: Survive & Craft. Your survival depends only on yourself, and of course your efforts. You can collect blocks, and they are the resources you need to survive. These blocks are important if you get stuck, as they help you gain more blocks, or you must rely on them to get enough room to Survive in RealmCraft 3D: Survive & Craft. You can hunt for food to prevent hunger, or you can defeat some enemies to keep yourself safe. Wow! I love it. A sandbox game that doesn't allow you to fight is just unreal. I mean, fighting is human nature, fighting is the means by which man gets everything for himself. Therefore, I really want to praise RealmCraft 3D: Survive & Craft. In my opinion, 5 stars is not enough to fully show its perfection. I learned the secret of survival in the game, which is collecting blocks to make armor and weapons. When you spend everything, including your energy and time, on resource gathering and tool making, your diamond armor will be well worth it. And you guys should get your enjoyment indeed.
Description
Welcome to RealmCraft.
This is a world with infinite possibilities. You can explore the randomly generated world and build the most special buildings, from simple to magnificent! And there are more game modes for you to choose from.
How To Play
RealmCraft offers four modes:
Survival mode:
In the survival mode, players must obtain a large amount of resources, create buildings to attack opponents, and manage the prosperity and poverty of the world.
Creative mode:
In the creative mode, you can focus on the idea to create your most exquisite and perfect ideal world.
World Model:
In the world mode, you can choose an amazing world that has been created: "Magic Town", "Winterfell" and "Medieval Town".
Small game mode:
In the small game mode, you can play snowball fights and other games with players from all over the world.
Comment
You may like it.