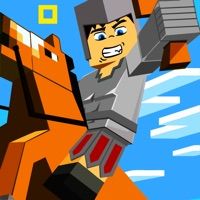 Castle Crafter Survival Craft
Platform :
Size : 193.4 M
Date : Mar 16, 2022
Version : 6.7
Devoloper : Emel Yildiz
Tags : Minecraft Simulation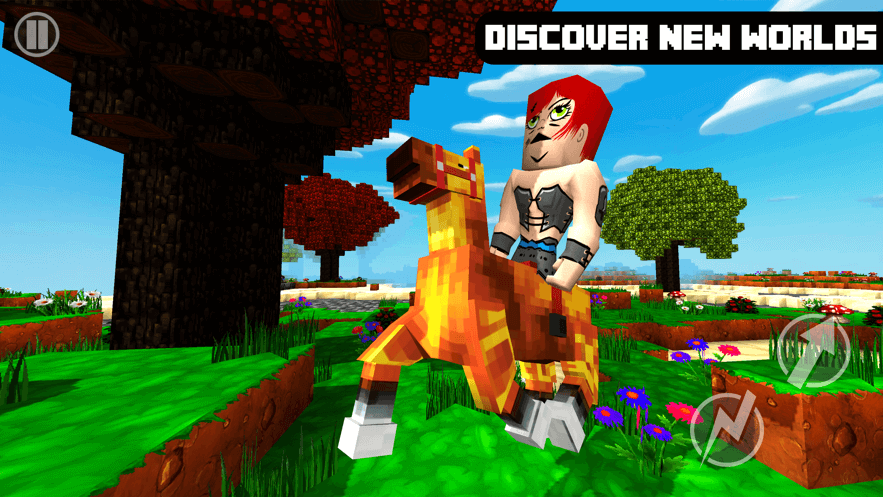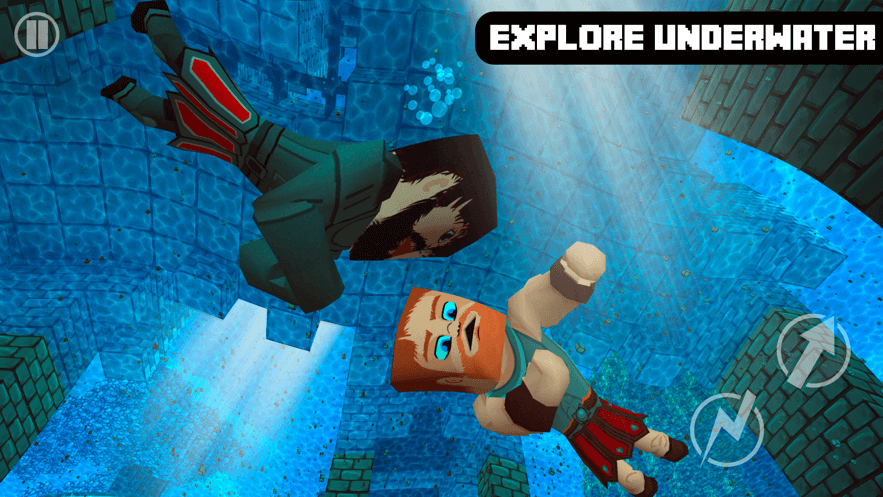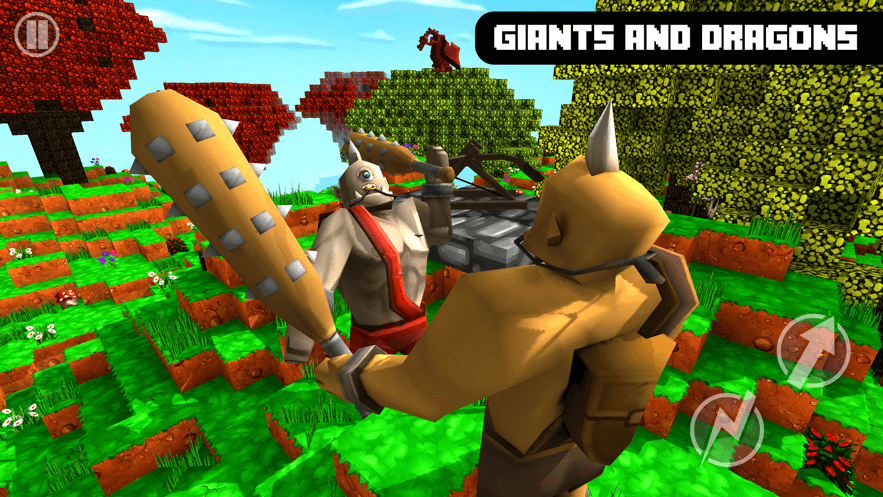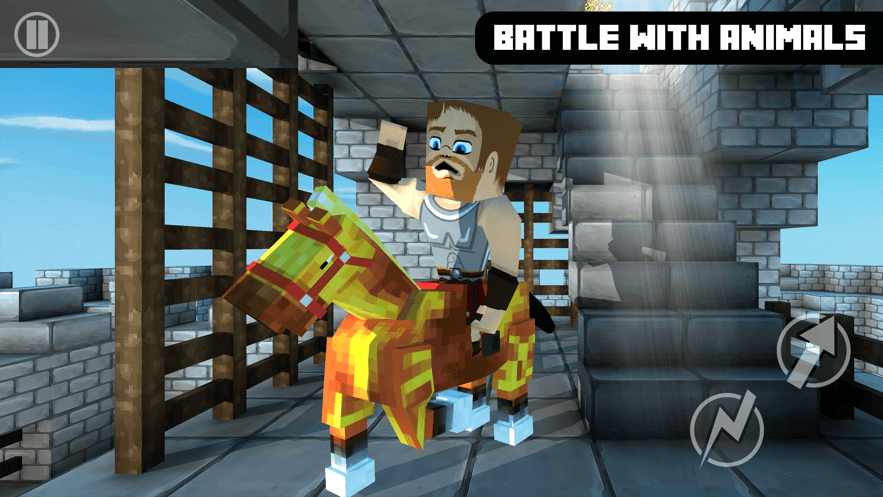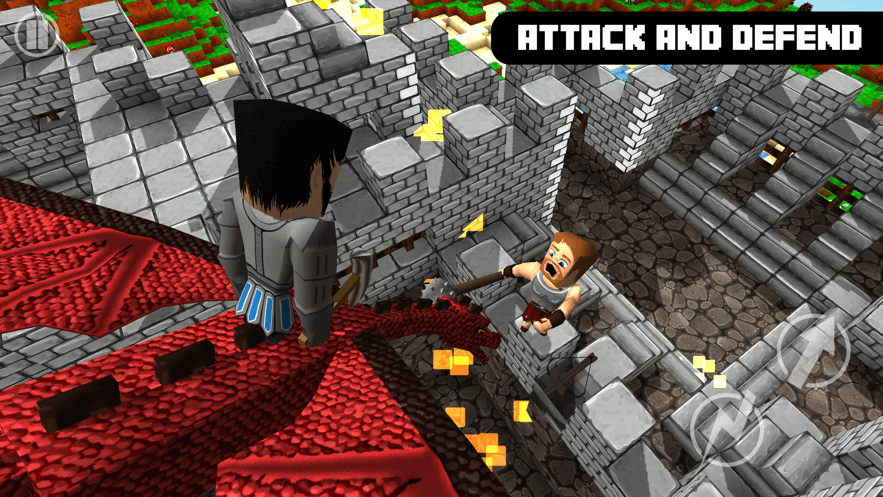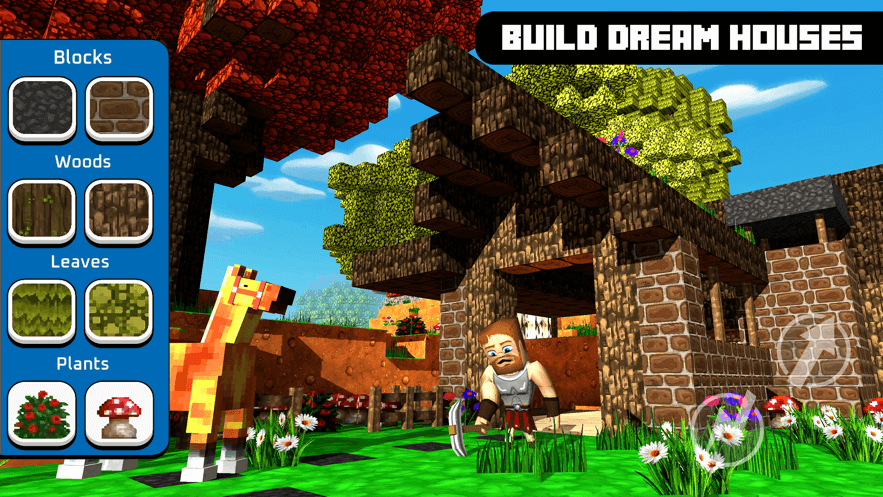 Get The Game
This game's download link redirects to App Store and Google Play, while the purchase link redirects to Amazon. Neither of the links contain malware nor viruses, please feel free to try it out!
Editors' Review
Castle Crafter Survival Craft ©Copyright by FunGameShare, Do not Reproduce.
Castle Crafter Survival Craft is a combat survival action game published by Emel Yildiz. This game will become the best choice for players in their spare time. Players can team up with real players or battle against single players in elaborate castles. In the game, players need to learn to use their weapons to defend their castles and conquer enemy castles by using swords, arrows, pickaxes or bows. In addition, there are a lot of interesting content to try and challenge. For example, players can also dig tunnels and open secret gates, or build bridges and ladders, or even build shelters. Players can also craft shields that protect them from crafted stone, rock, and dirt. What's more interesting is that the game allows players to do diving. This way they can bring their plan to defeat the enemy into the water.
Castle Crafter Survival Craft is a real-time pocket game. Players can control their unique pixel hero characters in this pixel designed game world environment. This also means that players can play and fight real players at any time. During the game, players can share each other's game strategies and tactics with their teammates by using voice chat. Castle Crafter Survival Craft is continuously optimized for high performance; therefore, it will continuously provide players with the best, smoothest and most fun gaming experience.
Players have a total of 4 game modes in this epic online war game in a world of blocks and cubes. These are Flag Capture, Team Deathmatch, Deatchmatch, and World Exploration. Each mode has its own different characteristics and fun. The first is flag capture. Players start by choosing a team for themselves, the chosen type being either defender or attacker. The heart of the game is the flag. Players need to fight the attackers with their own team and prevent the enemy from invading their castle, finally to ensure that their team's flag is safe. Alternatively, players can choose to attack the castle and try to capture the opposing team's flag by using a variety of weapons. If the attacking team takes the defending team's flag and brings it near their own camp before time runs out, the attacker wins. Conversely, the defender wins. Second is the team deathmatch. This requires the player to choose one of the red or blue teams at the start. The rules of the game are that kill more opponents and the killer team with the most enemies will eventually win.
Then there is the Deatchmatch mode. In this game mode, each player's game objective is to fight only for himself and not for the team. But the outcome of the game is similar to a team deathmatch, it's still about killing more opponents and the killer player eventually winning. Finally, there is the world exploration mode. This mode allows players to explore battlefields and castles offline. This means that players are free to roam the world freely. The world has no goals and no winners or losers. Players can strategize as they wish. This allows you not only to enjoy the pure joy of the game but also to prepare for practice for the real game.
Castle Crafter Survival Craft offers players a war game with no restrictions to survive for hours with real players. Here, everything is completely free. Players can play with real people and have voice chat. The game provides 5 different weapons and 6 different environments and castles, so players have a lot of choices. Also, it has a simple and clear interface and high-definition graphics and high performance. Overall, this is an excellent game. So, players don't hesitate and download now, and start to witness the fighting and survival techniques of Steve's ancestors and experience the joy and excitement of Castle Crafter Survival Craft together.
Description
Castle Crafter Survival Craft is a game that simulates the construction of 3D gameplay. Players will experience four different gameplays in this game, allowing you to build the world you want by yourself, or you can participate in the online game. Fight against players from all over the world to fight various types of battles in the game. Players are free to play in the world and experience as you want in the game.
How To Play
There are 4 game modes in the game:
First game mode is Flag Capture. Players choose a team to themselves. Defenders or Attackers. Regarding to the selected team, players prevent and stop enemies to intrude their castles and fight against attackers to keep their flags in safe. Otherwise attack to the castle and try to capture the flag. Moreover they can use common weapons like Catapult, ballista and fire arrows during the game. If blue team can take the red flag and bring it near blue flag before the time runs out, blue team wins.
Second mode is Team Deathmatch. Player choose a team first at the beginning first. Reds or Blues. The most enemy killer team wins at the en of the time.
Third game mode is Deatchmatch. In this game mode, every player fight for himself only. The most enemy killer player wins the game.
Fourth mode is World Exploration. Players explore battlefields and castles offline. Players are free to play and make strategies in the world as long as they desired. There is no winning or losing in this game mode. There is no any internet connection required in this mode.
In this war game, you are going to struggle to survive against real players for hours without any restraint. You will be witness to the battle and survival techniques in the time of Steve's ancestors with a different game mechanics and graphics from other common craft games.
Comment
You may like it.