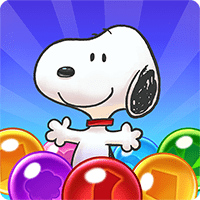 Bubble Shooter - Snoopy POP!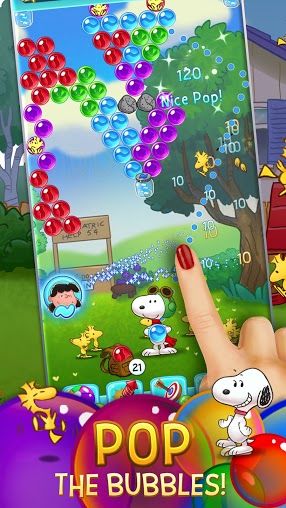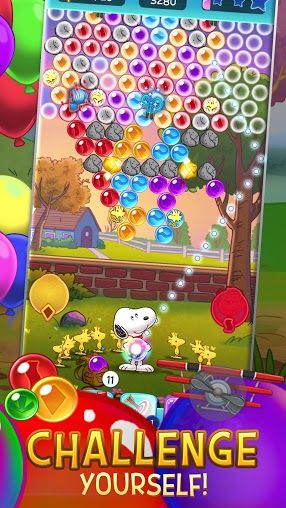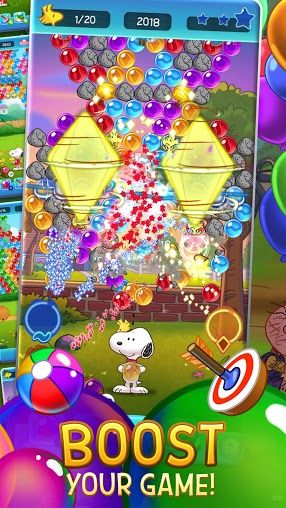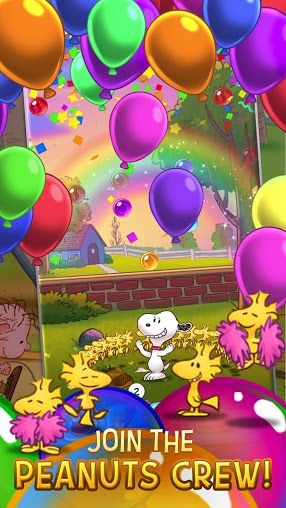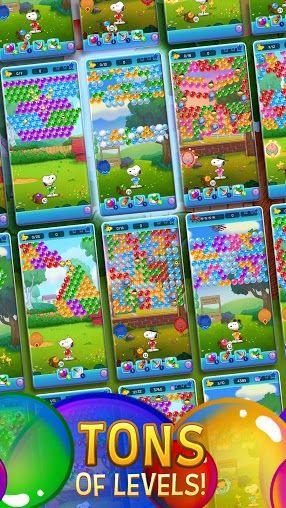 Get The Game
This game's download link redirects to App Store and Google Play, while the purchase link redirects to Amazon. Neither of the links contain malware nor viruses, please feel free to try it out!
Editors' Review
Bubble Shooter - Snoopy POP! ©Copyright by FunGameShare, Do not Reproduce.
Every time I see a genre like Zuma games I feel annoyed because you are dealing with thousands of bubbles. Or maybe this type of game shouldn't be called a Zuma game, but Zuma's influence on this type of game is just too far-reaching. This game by definition should be called a bubble shooter, which means you control your turret to shoot bubbles, and then your bubbles can be eliminated if they are the same color as other neighboring bubbles. It sounds simple, but if the bubbles are infinite, then you can eliminate them anyway. The difficulty with bubble shooting games is that the bubbles you have are not infinite, you have a limited number of bubbles, but you have to eliminate what seems to be a large number of bubble groups, so many people are prone to love enemies in some levels. They always think they have enough bubbles so they are able to waste them as they wish, which is actually not true. One of the bubble shooters I'm currently playing is Bubble Shooter: Snoopy POP! It's hip because it incorporates Snoopy, Charlie Brown and other cute cartoon characters. In other words, in Bubble Shooter: Snoopy POP!, and you are fighting side by side with your favorite childhood animation characters, you will feel like you saved them, this one thing is very proud of.
The goal of Bubble Shooter: Snoopy POP! is actually to use the bubble launcher to shoot bubbles and then eliminate the army of bubbles on the top of the phone screen. The game mode is the same as other bubble shooter games, but Bubble Shooter: Snoopy POP! will make you feel different because you are trying to save Woodstock and other bird friends who are trapped in the bubbles, so you will feel that it is something that needs to be done. I think no matter how much a game changes, the core value it has remains the same, which is to let you find the fun in a simple game mode. Based on the fact that many games of the same type are currently developed in the market, players' aesthetics have reached fatigue and players will even experience the same formula in bubble shooter games. A friend of mine is a big fan of Zuma or bubble shooter for more than 5 years. He loves these games, but as he grows older and more experienced, or perhaps because some of his other hobbies take up his time, he is getting bored with bubble shooters. He once said to me, "I think it's time to change the bubble shooter, the Zuma type of game, which is boring bubble elimination every time, and I can't stand that even if I'm a crazy person." It was hard for me to disagree when I heard his words. Indeed, the Bubble Shooter genre should be revolutionized. Fortunately, Bubble Shooter: Snoopy POP! does make a little progress in this regard. The game chooses to work with classic childhood cartoon characters, incorporating a certain amount of drama into the overall goal of the game, so players can feel like they are personally involved in the rescue of important people in Bubble Shooter: Snoopy POP! In addition, Bubble Shooter: Snoopy POP! provides players with over 800 fun-filled levels, and if you're one of the players of this game, you won't be giving it up anytime soon. These levels are a great test of your mind and your mental strength, and isn't that the original intent of Bubble Shooter in the first place? In fact, there are many unknowns in Bubble Shooter: Snoopy POP! that need to be explored, and I think my introduction is not enough, you need to download and play it yourselves.
Description
Snoppy POP, a Bubble Shooter game where players need to help Snoopy strategize, pop bubbles, and save his best friend. The characters, scenes and overall style of the game are well-designed. Snoopy is also cute in the game, and all his friends are on stage, bringing him a series of skills and props. What's more, the game provides 100 levels, so rich levels can make you play for a long time.
This is definitely a great way to pass the time!
Comment
You may like it.