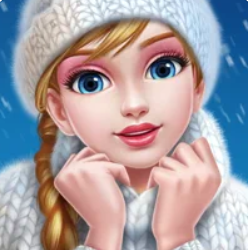 Super Stylist
Platform :
Size : 1.1 G
Date : Jan 26, 2022
Version : 2.4.4
Devoloper : Crazy Labs by TabTale
Tags : Girl Simulation Role Playing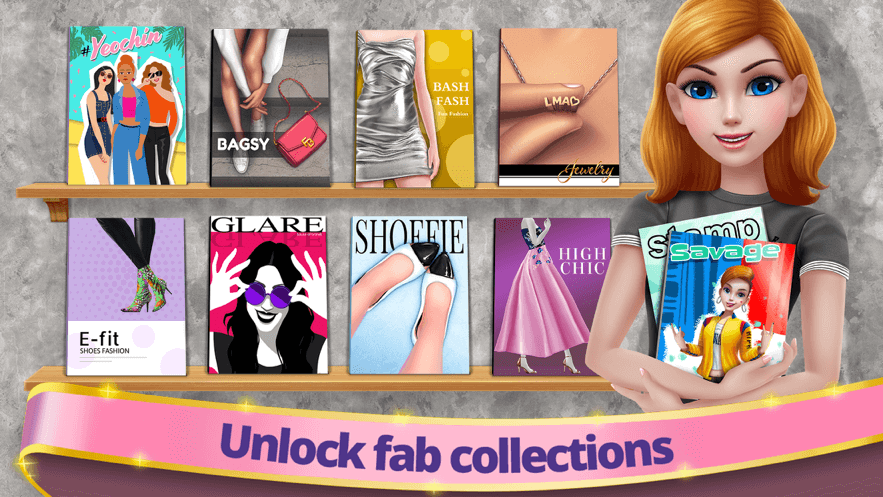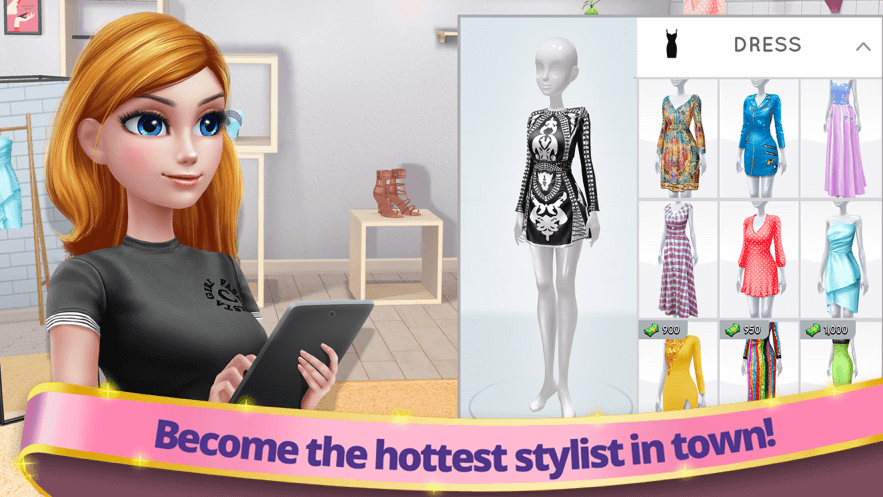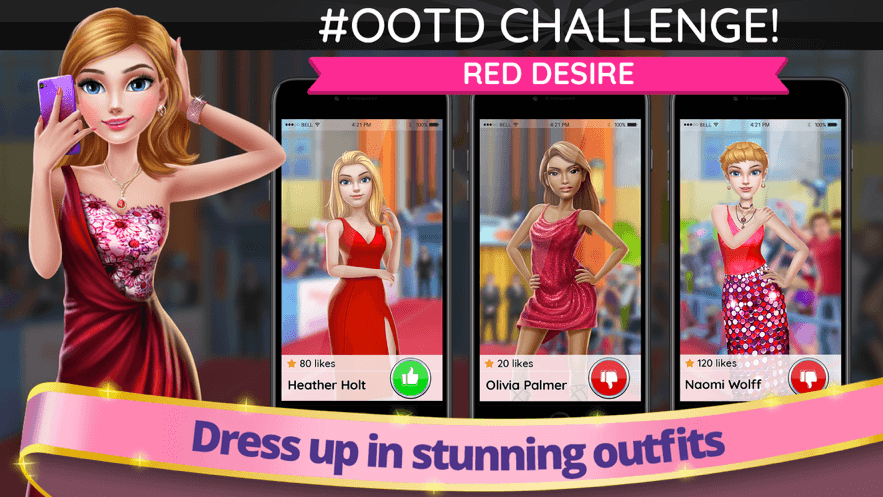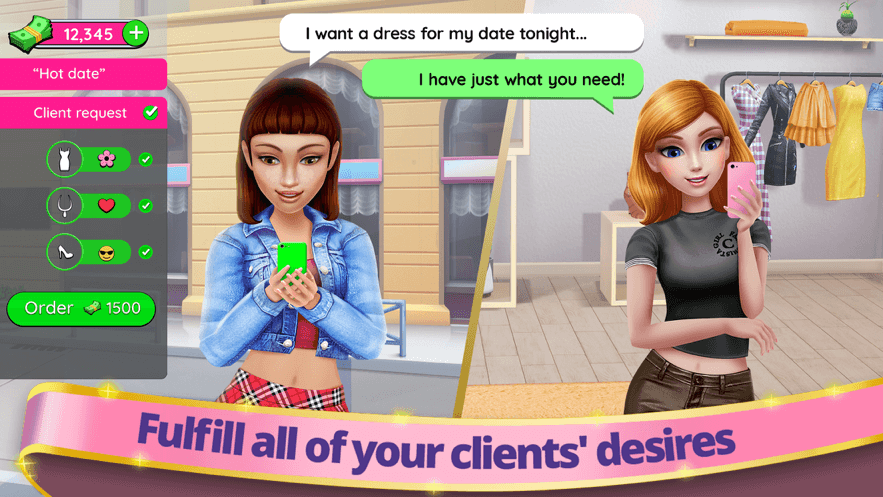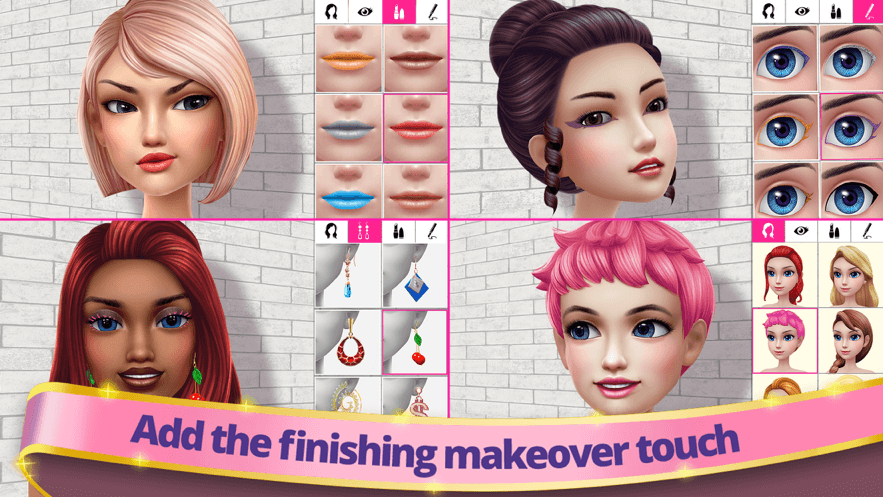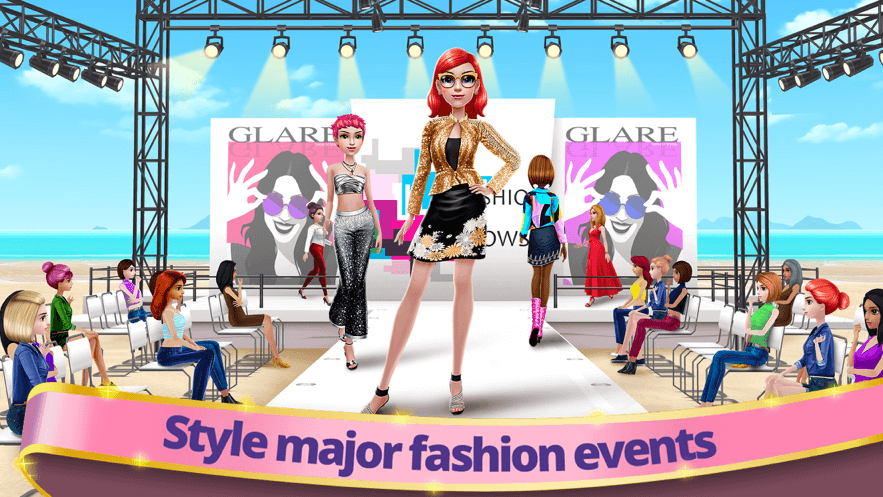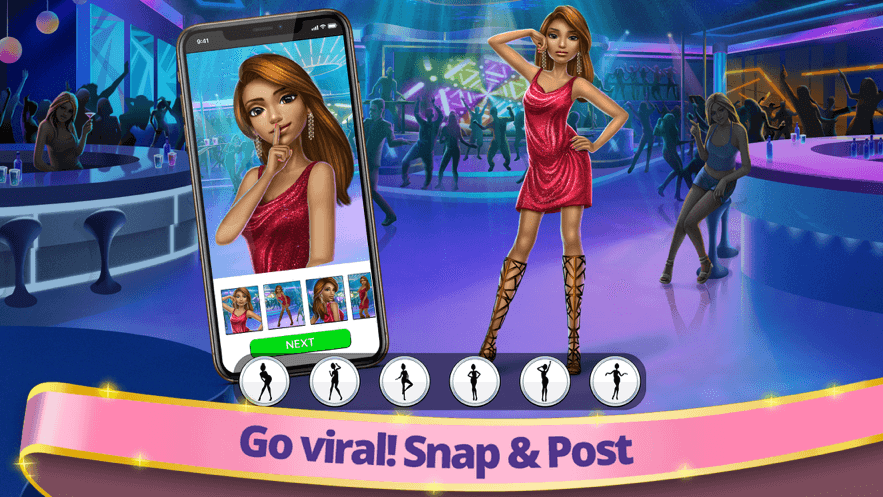 Get The Game
This game's download link redirects to App Store and Google Play, while the purchase link redirects to Amazon. Neither of the links contain malware nor viruses, please feel free to try it out!
Editors' Review
Super Stylist ©Copyright by FunGameShare, Do not Reproduce.
Super Stylist is a casual role-playing game in which you are a fashion stylist, and your task is to design the perfect look for your clients according to their requirements. The game is produced and developed by Crazy Labs by TabTale. The game now is available on both iOS AppStore and Google Play.
The gameplay of Super Stylist is very simple and fun. Instead of dressing up your clients randomly, you need to create the perfect look by choosing the right clothes and accessories for them based on the certain look they require. And your clients could be the rich, the famous, or even the superstars!
If you create the perfect look for your clients, they will refer you to others, which will help you become more famous and earn more money. Therefore, you have to strive to do your best every time.
As a game full of fashion elements, you have access to a huge range of clothing items: shirts, suits, skirts, pants, shoes, etc. In addition, there are many chic accessories, such as bags, sunglasses, jewelries, etc. There are also tons of cosmetics and hairstyles to add to achieve the perfect look makeover. Besides, you can also unlock more fabulous fashion, makeup and hairstyles collections as you level up.
In order to become a super stylist for the stars, you need to work harder than just perfecting your clients' requests. It's not all about your clients; you should be a stylist with independent insights on the various ways of customizing the look. You need to turn fashion zeroes into style icons with your keen eye for style, and become an inspiration to young fashionistas around the world. By cleverly adding a few accessories or matching unexpected colors while completing the client's request, maybe the look you design will be a plus that a superstar might need at the next big gala!
What's even more surprising is that you can attend VIP events and see your clients wearing the looks you design. You can also design outfits for all kinds of amazing events - from special date nights with your clients' loved ones to celebrity red carpet premieres. To show your fashion prowess more directly, you can also compete with other players in one-on-one styling battles to see who can get the highest score. It's worth noting that using items with many hearts, especially items or outfits from the designer collection, will earn you extra points.
Pros and Cons
Pros
-This game contains many styling challenges, mini-games, and styling competitions between players, making this game always fresh for players.
-Players have access to many fashion items in this game, which is very exciting for fashion lovers.
-The game has a strong playability. Players can not only design looks, but also participate in various styling challenges, play mini-games and solve challenging fashion-themed puzzles.
-Players can snap the perfect photo of the chic fashion looks they design and get likes on the Stylegram.
Cons
-Player's saved game progress is sometimes lost, causing them to play the game from the begining.
Game Review
The game should not to be missed by fashion lovers and those who dream of becoming a fashion stylist. What makes this game stand out from other role-playing and dress-up games is that it really makes the player's love for shopping, dressing up, and doing makeup into a paying job. Players can experience the sense of accomplishment by becoming a professional stylist in the game.
Description
Offered by CarzyLabs LTD, Super Stylist is a fashion makeover game for trendy style lovers on the go. It is available for both iOS and Android device users. In order to run the latest version of the mobile game smoothly on your gadgets, it is recommended that you update your device up to iOS 12.0 or Android 6.0 and above. The game is for players aged 12 years old and above given its fashion and mildly suggestive features. There are ten purchase options inside the app which offers different packs and perks to help players boost up their gaming experience, within the price range from $2.99 to $19.99.
How To Play
The gameplay and goals are very straightforward and players need to always consider the customers' needs and play accordingly. Although this game allows players to choose numerous fashion items and accessories based on their tastes and creativity, the bottom line is to know what the occasion or scenario of the fashion makeover is for. Bearing that in mind, players can choose the items and makeup plans that best suits the occasions for their clients whose satisfaction rate is crucial in players' gaming performance.

Higher customer satisfaction also helps players unlock more items and options and enrich their fashion arsenal. Apart from the main task, players will also opt for some side mini-games from time to time. To unlock those mini-games, players need to either purchase them directly, or they can obtain them with coins earned from completing customers' requests with high scores. To receive a higher score, players usually need to pay extra attention to the objectives of their customers. If players only deliver the service according to their own tastes or in an improvised free-style, they may just get a average score without extra coins and gems. Therefore, it is highly suggested that players always check the fashion goals and specific requirements of their clients before they make decisions.
Comment
You may like it.