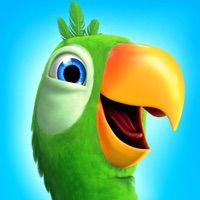 Talking Pierre the Parrot
Platform :
Size : 138.7 M
Date : Aug 27, 2021
Version : 3.6.1
Devoloper : Outfit7 Limited
Tags : Cat Talking Tom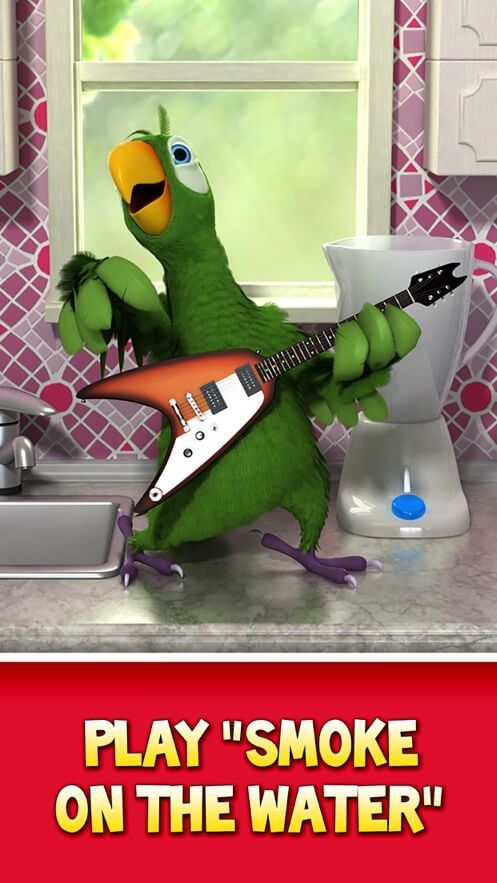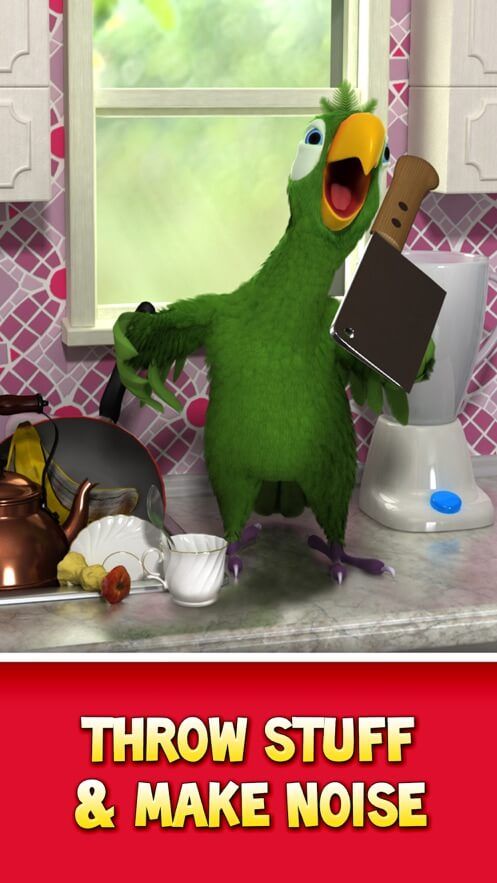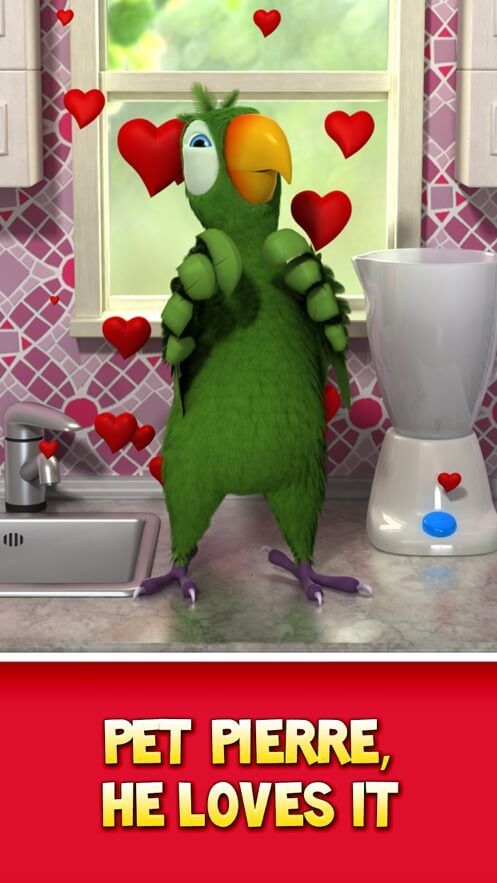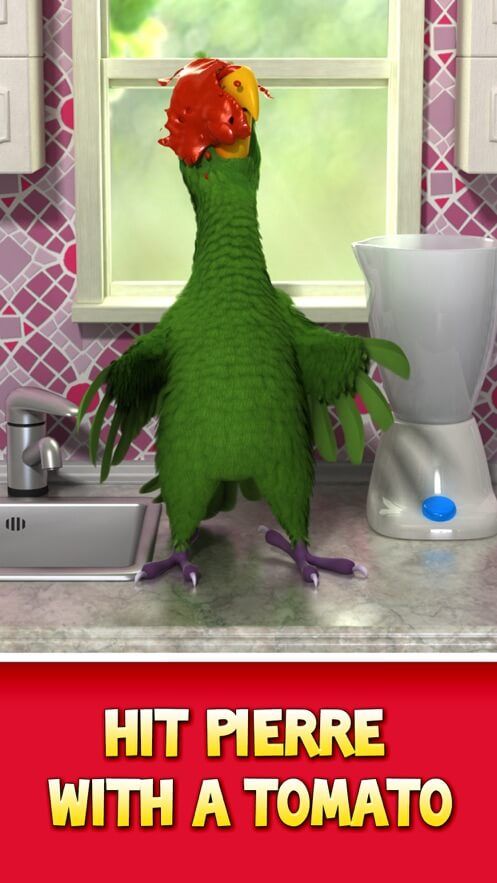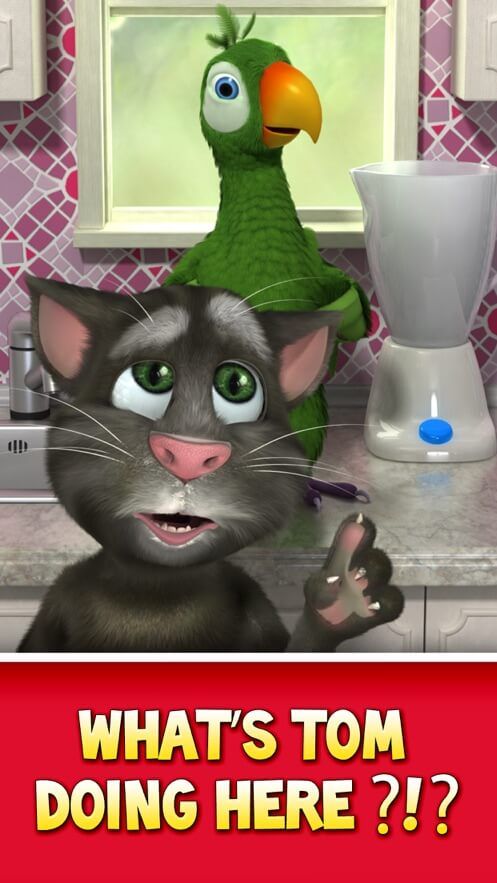 Get The Game
This game's download link redirects to App Store and Google Play, while the purchase link redirects to Amazon. Neither of the links contain malware nor viruses, please feel free to try it out!
Editors' Review
Talking Pierre the Parrot ©Copyright by FunGameShare, Do not Reproduce.
I don't know whether I am a good talker or not, but I do like to discuss things with others in life, and I can always put forward some opinions of my own. Of course, the point of view needs to be supported by evidence, so whether it can be described in detail depends on my good tongue. Perhaps I am indeed a person with the gift of gab, anyway in the university debate competition I seldom fall behind, this is a side proof. I like talking with others, and I also like to write some words to express my feelings and feelings. As for the selection of mobile games, I also prefer those games that are interactive and allow me to talk and communicate. I want to ask a question, what is the smartest bird in the world? The answer to that question, which even those who have completed elementary school know, is parrots. So are parrots smart in mobile games? I think it's very shrewd, and Talking Pierre the Parrot embodies this point very well. After finding Talking Pierre the Parrot in the App Store, IT was like opening Pandora's box, and all the desire and joy came out of it, so I decided to tell you about the game.
Has anyone ever had a parrot? I'm guessing some of you have and some of you haven't. It doesn't matter. It doesn't matter if you've had a parrot or not. Talking Pierre the Parrot is your virtual pet. It's so funny. We all know parrots can imitate human speech. I remember once passing by a tailor's shop that was a few years old. The owner of the tailor's shop had a parrot that, when you walked into a room, would scream in a high-pitched voice, "Somebody's coming, somebody's coming." The boss would come out of the inner room to greet the customer. As you leave the tailor's shop satisfied, the lovely parrot will once again scream in a high-pitched voice, "Goodbye, goodbye." I could not tell whether the parrot knew the meaning of the words, but he spoke them. Talking Pierre the Parrot is a virtual pet that knows what its words mean. When you chat with it, it will repeat what you say in its own voice, or it will respond to your questions with simple words. I think it shows the nature of the parrot and makes the player laugh. So I'm very supportive of the use of parrots as game characters, it's reasonable, it's appropriate, and I don't feel out of place.
Of course, my goal in writing this review is not to discuss some strange point of view. I'm just trying to illustrate the playability of Talking Pierre the Parrot. The game isn't just all about chatting, either; you can also have some interaction with Talking Pierre the Parrot to have all the fun in the world. Isn't it convenient that your only operating organs are your mouth and your hand? As a casual game, Talking Pierre the Parrot is not about killing enemies, storming cities, or falling in love. Its goal is to make you feel as relaxed as if you were making friends. You can animate and respond to Talking Pierre the Parrot by clicking on him with your finger, which is absolutely hilarious because I tried it and I laughed. You can also have Talking Pierre the Parrot tortured or cared for by clicking on a few options on the phone's screen. This is a common action in the same genre, but your pet is no longer a cat, dog, panda, or other animal. Your pet turns into Talking Pierre the Parrot, which means you're in for a bunch of funny surprises.
Description
Talking Pierre the Parrot is an energetic and lively parrot who lives in Talking Tom's kitchen, who likes to make as much noise and damage as possible. When you speak to Pierre, it doesn't just repeat your words, as a parrot, it remembers you as what has been said before and repeated from time to time later. So it reassembles the different parts of the sentence you said, creating new laughing statement, sometimes it repeats a piece of content multiple times and adds something completely different at the end. Try to talk to Pierre, and its reply is always surprising and very funny.
How To Play
First of all, you need to be familiar with the game step by step through the novice guide, and then follow the main line to experience the fun of the game in the continuous adventure and exploration.
1. Talk to Pierre and it will repeat randomly.
2. Poke its head or belly to watch it react.
3. Poke his feet to watch his little cowboy dance.
4. Scrat its head or body to make it happy.
5. Play with Pierre, try hitting him with a tomato, listen to him rock out on his guitar and have him throw cutlery at you.
Comment
You may like it.