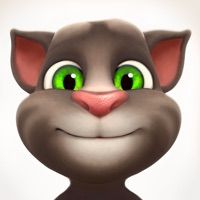 Talking Tom Cat
Platform :
Size : 172.7 M
Date : Dec 14, 2021
Version : 3.10.1
Devoloper : Outfit7 Limited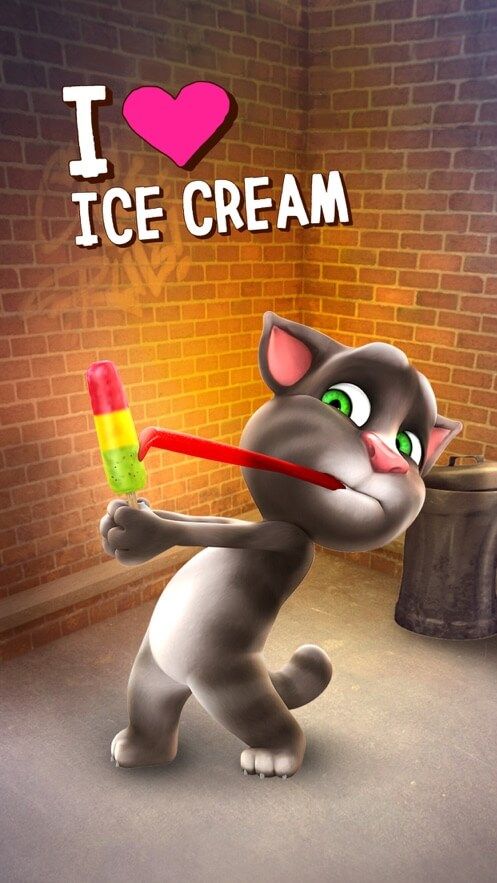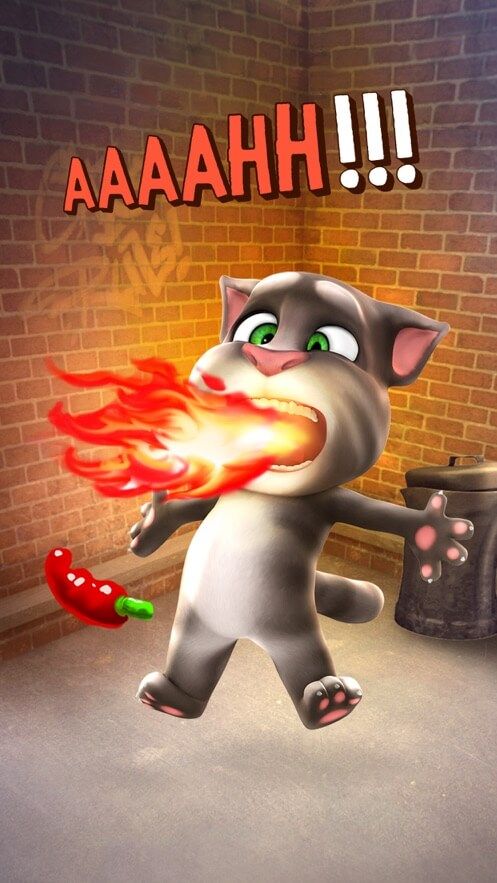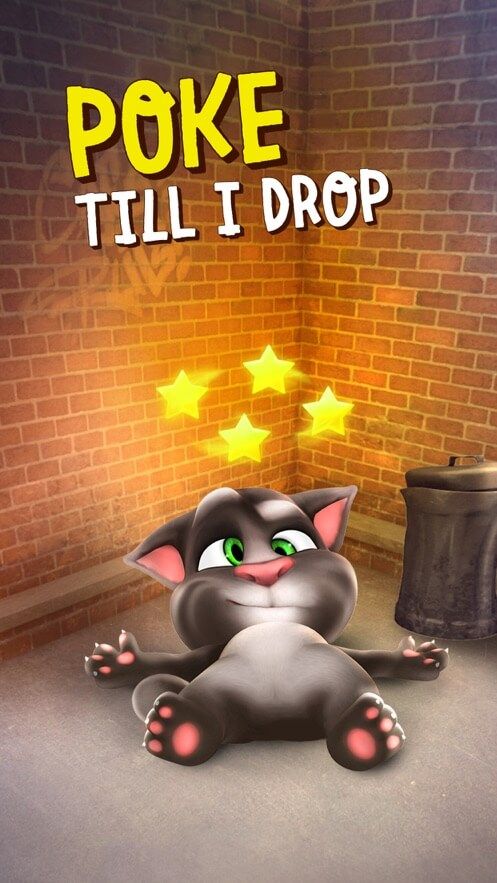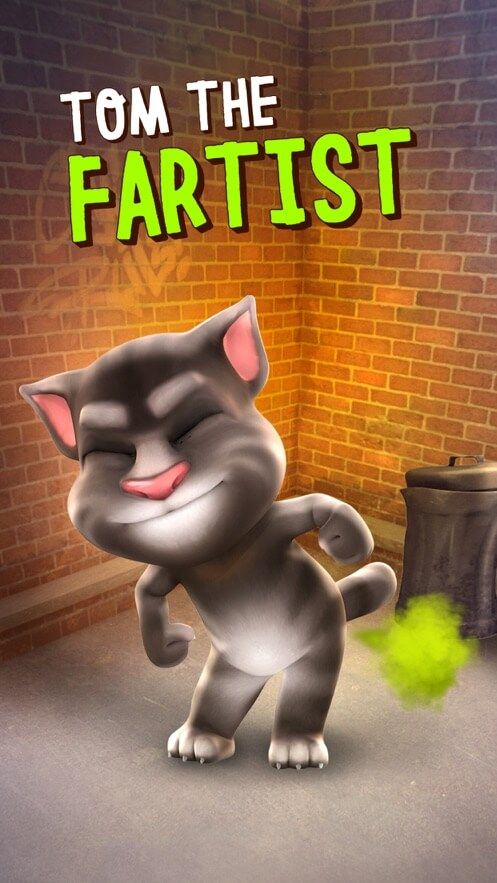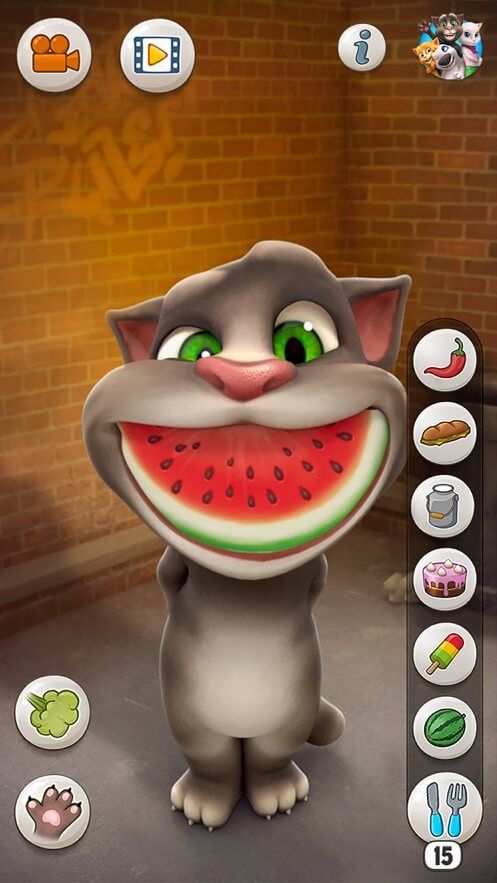 Get The Game
This game's download link redirects to App Store and Google Play, while the purchase link redirects to Amazon. Neither of the links contain malware nor viruses, please feel free to try it out!
Editors' Review
Talking Tom Cat ©Copyright by FunGameShare, Do not Reproduce.
What's it like to have a talking cat? Do you like cats? Are You a man of OLD SCHOOL? At this point, do you have any idea what game I'm talking about? Remember years ago, and there was a talking Tom? The game is Talking Tom Cat, developed by Outfit7 Limited.
The game runs on both Android and IOS platforms. Android games require a system version 2.1 or higher and depending on the device's performance, download packets ranging from 3 MB to 28 MB for optimal picture quality.
You can talk to it in the game, and it will repeat what you say in an exciting voice. It can also be hit on the head, and it will pretend to be hit, hit repeatedly will also faint; touch the stomach, it will snore; hit the stomach, it will act stomach pain; scratch the tail, it will be angry; poke the feet, he'll grab his feet and make a painful sound. If you ignore him, he yawns or sneezes. You hit the Milk Button, you pour it a glass of milk, and it drinks milk. Click on the cross-hand button, and it will fart; click on the gongs button, it will beat gongs; click on the refresh button, there will be another play; click on the Cat Claw button, it will scratch marks on the screen; click on the button, it will scare away a tiny bird; Click on the cake button, and it will throw the cake to the screen. He can also document videos, upload them to the web or send them via e-mail.
Compared to the current mobile tour of the many ways to attract money, expensive pet breeding costs are actual. The pet cat in this phone is definitely a big "good". Free adoption is nothing to worry about except a few times when it brings you a few news items that will annoy you a bit. Four years later, Tom has grown into a large family: Talking Tom cat, Talking Angela, Talking Ginger, talking dog Ben, talking parrot Pierre, talking giraffe Gina, and talking Tom Cat and friends. According to incomplete statistics, each of these apps has attracted the attention of many gamers, with more than 1.5 billion downloads, and continues to attract 230 million monthly active users. OUTFIT7 has even moved beyond mobile gaming to include game peripherals, and last year Outfit7 launched its most popular stuffed toy with three characters: Tom, Ginger and Angela. According to Outfit7, plush toys can give children a touch experience that apps don't.
Tom's favorite feature is mimicry. Speak to it, and it repeats itself in its strange voice. For all the gamers who own the software, it's a pleasant surprise for Tom to learn to say something funny and then share the video and audio with friends and family, such as holiday greetings and birthday wishes. Since Tom can make you so happy, you should treat him well, according to the instructions on the software, feed him milk, stroke him often, chat with him. It will be good and healthy growth.
Raise your own Tom: play games with him, feed him his favorite foods, tuck him in. Four years later, Tom is still young, a vibrant cat, and a constant source of joy. We can still use it to make fun of each other and deliver excellently.
Overall, this is a simple but rich game. This game carries many people's childhoods and is filled with healing and fun. The picture and sound effects of the game are very fresh and lovely, and it is easy for players to relax. Don't hesitate to re-download and reminisce about your childhood. The game is well worth a try.
Description
Talking Tom Cat is a very healing simulation game. In the game, you live with Tom Cat, and the cartoon game graphics brings you a different gaming experience. Of course, you can also experience vivid expressions of emotion here, and Tom Cat's mood will change depending on how you interact with him.
How To Play
1. If you are usually bored, you can choose to talk to Tom cat, so that Tom Cat will repeat what you said with a very funny voice, which is still very funny.
2. If you hit Tom on the head, it will pretend to be beaten. When you hit Tom continuously, he will faint. In addition, you can stroke Tom's stomach, when you stroke his stomach, he will snore. But scratching the tail, Tom will be angry. Poking the feet, Tom will also grab the feet and make a painful noise.
3. Press the milk button, you can pour a glass of milk for Tom Cat, and Tom Cat will drink milk.
4. In the game interface, you can find a button for a bag, as long as you click it, you can blow out a paper bag, which can scare Tom Cat.
Comment
You may like it.