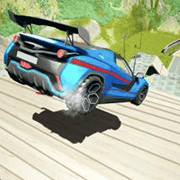 Car Crash Sim: Death Stairs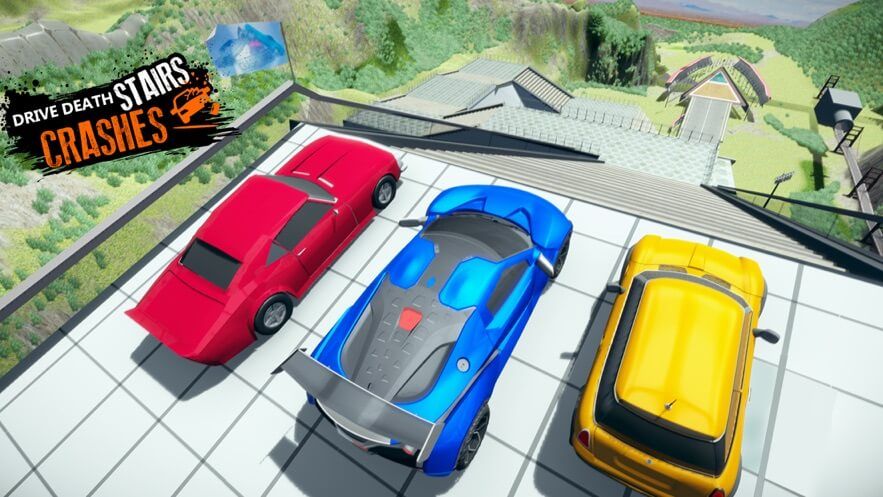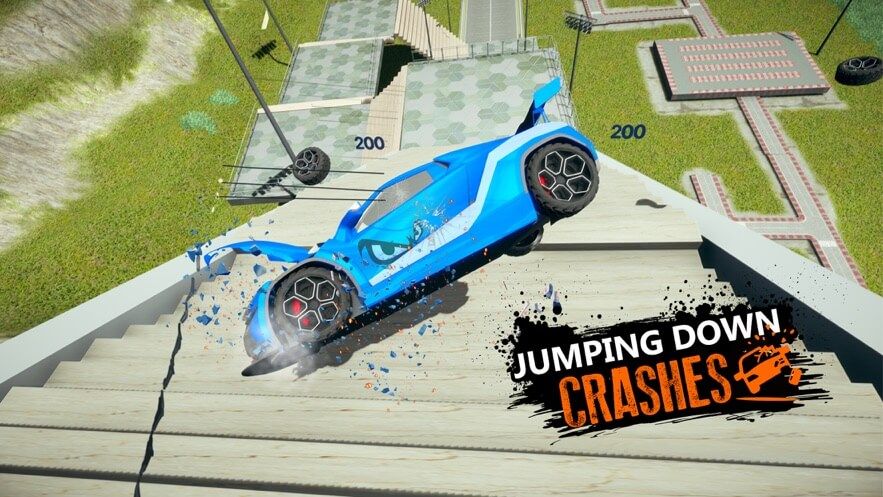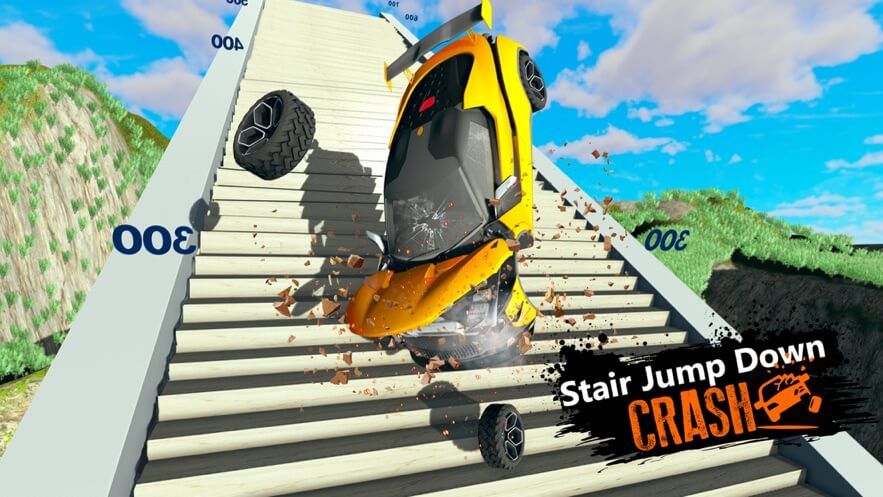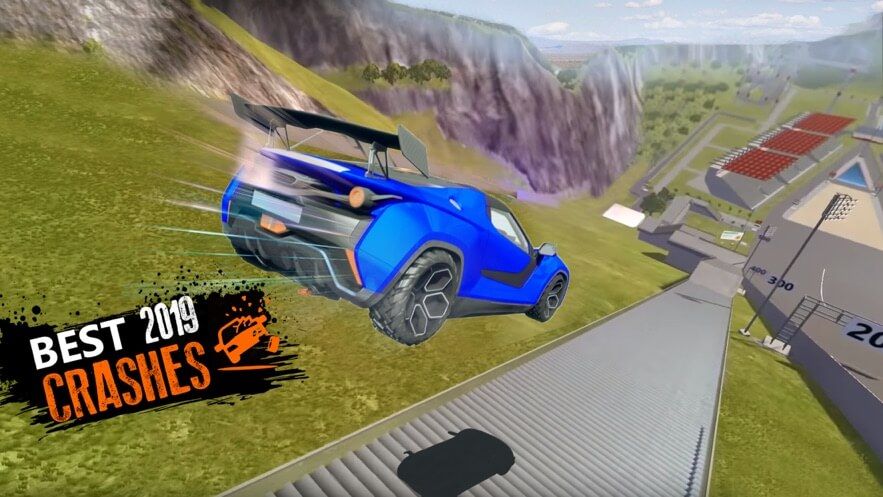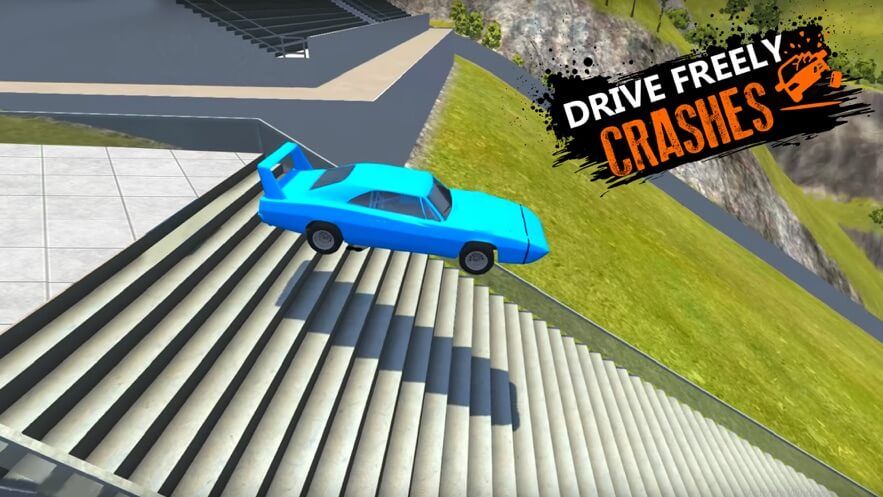 Get The Game
IOS
This game's download link redirects to App Store and Google Play, while the purchase link redirects to Amazon. Neither of the links contain malware nor viruses, please feel free to try it out!
Editors' Review
Car Crash Sim: Death Stairs ©Copyright by FunGameShare, Do not Reproduce.
I decided to play some stress relief games, and you know why? I was so disappointed with some of the games. Last week I downloaded a car racing game, the exact name of which I will not mention in this review, because I would be scolded by its fans. In other words, my opinion of that game is just my opinion, and other gamers are probably not on my side. That game really drove me to despair, but it provided a lot of racetracks, and then it allowed the player to choose the right cars to race. However, its Achilles heel makes it much less playable. That game's crappy physics engine made me feel unreal, no matter what kind of road you were driving on, your car didn't bump. Or you run into your competitor, but the vehicle bounces back and hits are fake, making the game feel weak. So, even though I still liked racing games, I had to give them up for a while. I'm so pissed off about that game. However, it was as if god had helped me. When I prayed for a great stress-relief game, I came across Car Crash Sim Death Stairs, which seemed like a panacea for my illness. So, whether you know the game or not, I'm going to give Car Crash Sim Death Stairs 5 stars.
It's actually about cars, and that's right, and obviously, from the name, Car Crash Sim Death Stairs, everybody knows that. But, actually, Car Crash Sim Death Stairs was pretty cool. If you're a wrecker, you'll love Car Crash Sim Death Stairs. It is a specially designed fatal accident simulator. It requires you to start your car in a strange place, crash it and disable it. I mean, it's just so exciting, you know, the sense of destroying things that you feel like you're releasing whatever you're feeling inside. I chose the fastest car first, you know, the faster a car goes, the more momentum it has. The end came when the car hit an obstacle. My car was stylish, streamlined and perfectly designed, but none of that helped. I let it go full speed down the Stairs, so, in Car Crash Sim Death Stairs, my Car of choice stumbled and fell from a perfect piece of art to a pile of scrap metal. I dare say it feels great, as if I've taken all the rage out of other vehicle games. You can unlock a variety of challenges at Car Crash Sim Death Stairs. You can choose the heavy car to run into the other cars and let the two cars see who is harder. Or you can hit things at high speed, even speed bumps can be removed, and you'll be amazed at the beauty of physics.
In fact, Car Crash Sim Death Stairs appeal to me in addition to high-speed collision, there are some unknown little secrets. When I play this game, I often mistake the car I'm about to crash into for my boss's car for I hate my boss, but I can't really vandalize his car. That means that I am destroying other people's property, which is a shameful act and which cannot be tolerated by the law. Therefore, I had to vent my emotions in Car Crash Sim Death Stairs. I felt like I wasn't angry enough when I chose the vehicle and destroyed it. The HD Crash flashback for Car Crash Sim Death Stairs gave me the opportunity to watch the beautiful explosion scene again. It was a terrible treat.
Description
Ready to take charge of most exciting stairs jumps down beamng with vehicle destruction skills!Select best vehicles and race high speed to prove that you're best crash master on deadly stairs ramp.This Derby Destruction gives bullet speed to get maximum impact on your vehicle and destroy highway road vehicles. So enjoy the best stairs down jumps and be a champion.
In this speed breaker & stairs jump down challenge you have to complete crashes on different modes like hitting opponents, objects and specially from to to down stairs jumps. Because this is specially designed not for speed bumps crashes but also for high speed jumps top stairs to down by crashing as a muscle car crash.
Crash simulator 2019 on high jumps is actually accident simulator with specially designed deadly speed breaker for the death race crash.This car crash destruction game comprises of dazzling visuals and high definition crash flashbacks. Remember! You can drive everywhere but avoid to restricted areas and opposite lane in this beam car crash Accident Simulator.
Comment
You may like it.