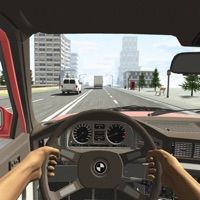 Racing in Car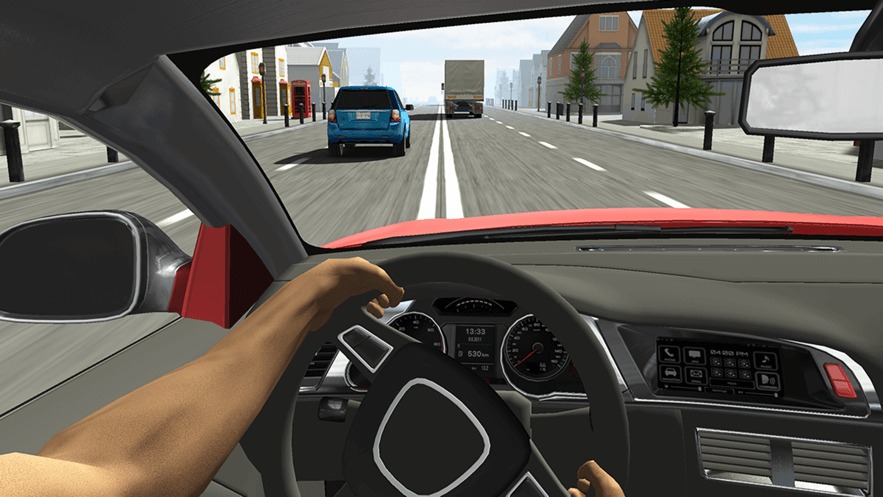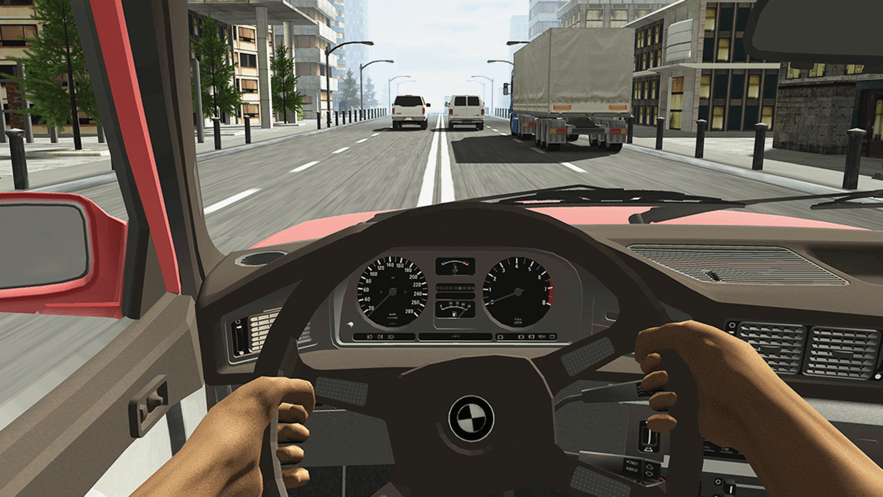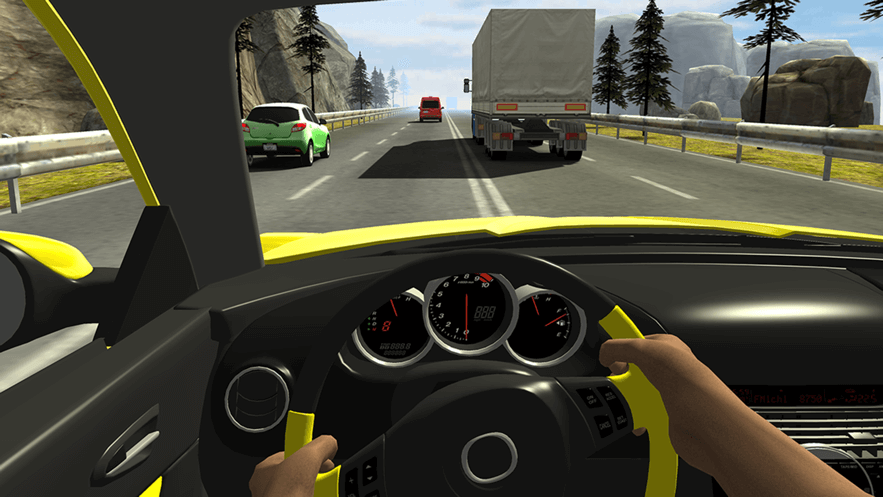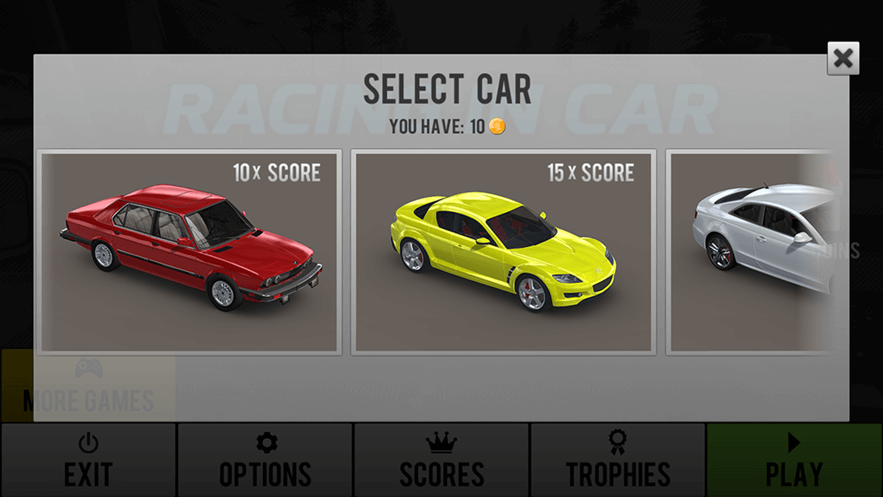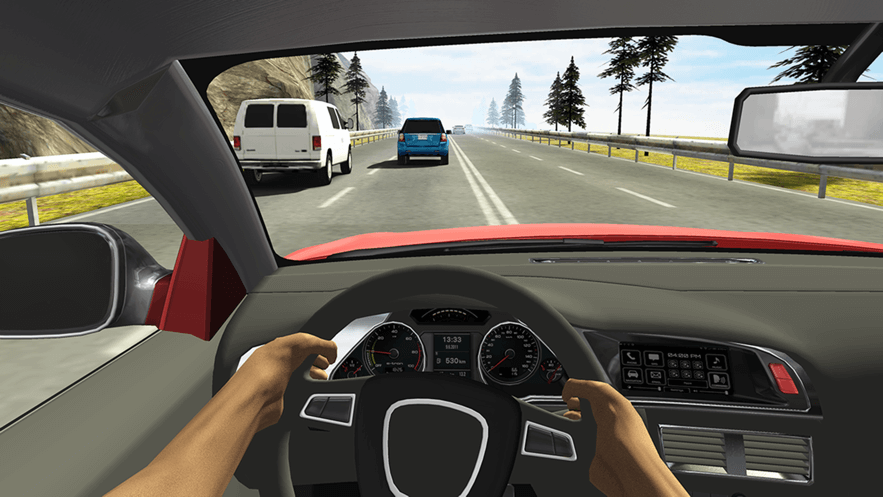 Get The Game
This game's download link redirects to App Store and Google Play, while the purchase link redirects to Amazon. Neither of the links contain malware nor viruses, please feel free to try it out!
Editors' Review
Racing in Car ©Copyright by FunGameShare, Do not Reproduce.
Do you like driving? It doesn't matter if you don't because there are many driving simulations out there that can help you learn to drive faster. Does that make you feel anything?
The game is called Racing in Car and was developed by Caner Kara. This game is to use the first-person perspective to experience the real racing simulation game, just like in actual life driving. In the game, to give you a similar driving experience, actual road conditions require you to be extra careful when driving.
If you're tired of the endless third-person racing game? Racing in a Car will be the game you are looking for. You can drive your car in a cockpit view of constant traffic and the real world. Drive as fast as you can, catch up with other vehicles, earn gold coins, and buy a new car. And finally, the top of the global league tables. Easy to learn and drive. The game features a 3D realistic cockpit view, an endless game mode, and a variety of locations and cars to choose from.
There are also similar simulator controls. In driving games, especially in mobile phone driving games, very few of these forms of first-person racing games are generally operated in third-person mode. In this game, you need to use the first-person way to carry out. This way, you can get a more realistic driving experience!
So, for those of you who love driving games, note that the game has an actual image, and you can move around in any environment you want and has a dynamic music background to render the atmosphere. I believe that the excellent play experience will undoubtedly make everyone satisfied, hurry up to join. The game also features a new physical 3D engine rendering, which creates highly realistic images. Shows driving in various challenging scenes and terrains supports free car modifications, collects more material to modify, dynamic and passionate game background music, and real car engine roar. The overall picture of the game is very realistic and delicate, just like driving a real car. Various simulated car driving actions allow players to familiarize themselves with the whole driving process, up to 50 locations and car types for players to choose from, showing off the various operations. The game is controlled by gravity steering and buttons to accelerate and decelerate. The main reason is that the mobile game uses a gravity sensor to control the vehicle's steering, giving the players enough natural driving feel. In this work, when turning, there are also exceptional features.
How much the player's mobile phones Shake, then how much the steering wheel angle of the vehicle is, so players can control the steering angle of the car as they drive it in real life, an exact way of steering that can not be found in many high-end racing games, and that's the great thing about the book. The game provides players with different cars, except the first car is free, the remaining three vehicles need more gold coins to buy, and the last vehicle can only spend RMB internal purchase. Whether it is a racing game or a driving simulation game, the wide variety of cars is a significant concern to the players. This book only provides us with five vehicles, and I have to say that it is a bit "stingy" if you can offer more different levels of cars, I believe it will give players more power to experience.
Overall, the game is impeccable, especially as a simulation game. So, if you want to get a feel for actual driving, you can't miss this game. Don't hesitate to download it!
Description
Sick of endless racing games with third person perspective? Racing in Car is the best mobile racing game you have been looking for. You drive your car in cockpit view through the endless traffic and realistic environment. Tilt your device to drag your car wherever you want, overtake traffic, earn coins and buy new cars.
Comment
You may like it.