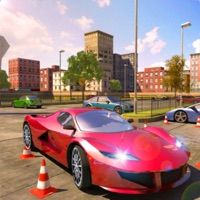 Car Parking - Driving School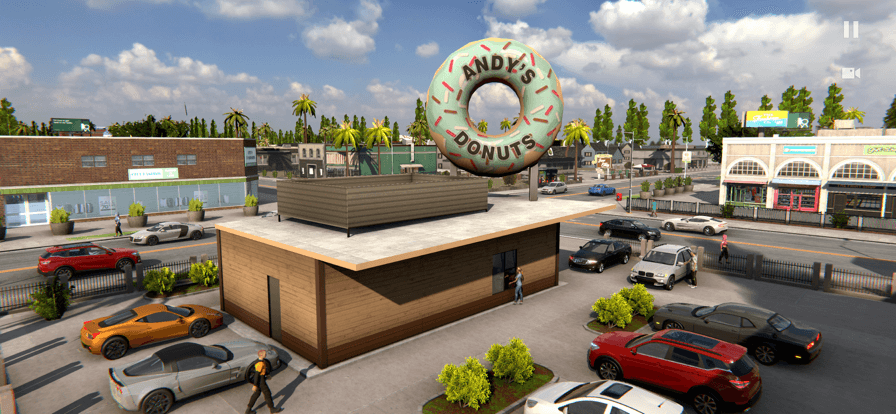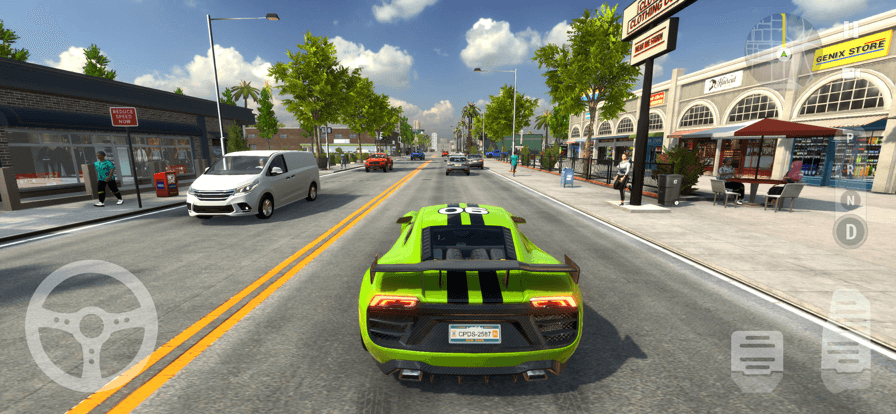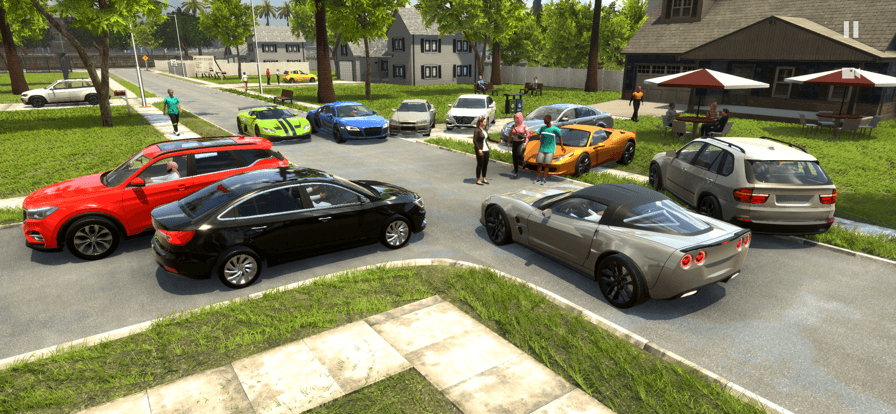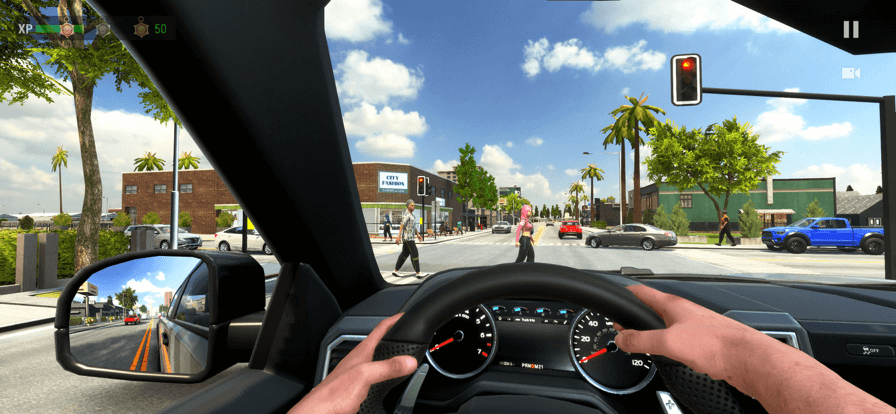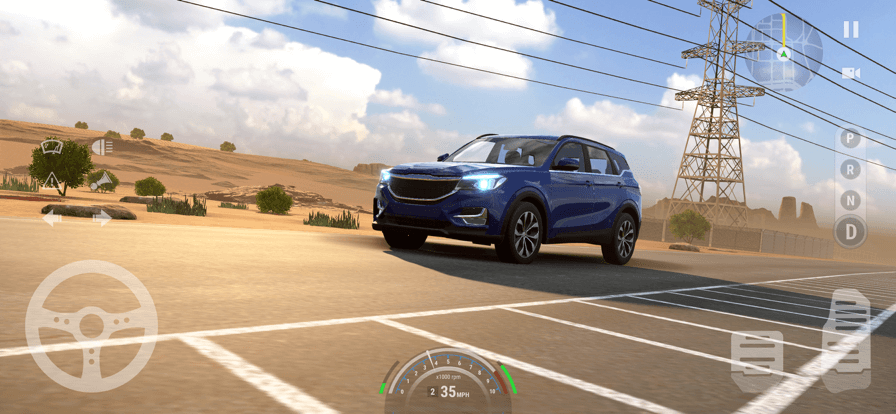 Get The Game
IOS
This game's download link redirects to App Store and Google Play, while the purchase link redirects to Amazon. Neither of the links contain malware nor viruses, please feel free to try it out!
Editors' Review
Car Parking - Driving School ©Copyright by FunGameShare, Do not Reproduce.
Do you want to drive many quality cars without spending a penny? Learn road signs and traffic rules in a fun way? Learn how to park a car? Or simply drive around in an open world as you please? Then, you may need Car Parking – Driving School, in which you can become a perfect driver as you master all road signs and driving skills. Car Driving is a realistic driving simulator set in a massive open world. It is carefully produced by Lavkush Gupta. And up to now, it has been rated by over 62,100 people and has an average of 4.5 out of 5.0 stars on iOS AppStore.
The game offers you over 50 premium and customizable cars, including buses, trucks, vans, sedans, sport cars, etc., more than 60 road signs to learn from, and some helpful car driving lessons. You can select from Learn Mode, Assignment Mode, Parking Mode, or Free Ride Mode according to your preference. And each mode will help you practice different driving skills.
If you want to get a more complete gaming experience, you can subscribe and become a VIP. In this way, you will have an access to more benefits, including premium cars, special drivers, gold bonus, unique horns, exclusive number plates, and more.
The latest version of the app, released on Mar. 25, 2022, adds some new content, including a decal system, new parking levels, and new road signs. In addition, players can now customize the color of different car parts. The new version also covers many upgrades and optimizations, for example, vehicles in the game, including their engines, suspensions, brakes, exhausts, etc., are received powerful upgrades; UI and UX are enhanced; and some technical bugs are resolved.
Download or update to the latest version of Car Parking NOW, and get a smoother gaming experience!
Pros and Cons
Pros
The game allows players to customize their cars, license plates, car colors, etc., which makes it easier to cater to people's different preferences.
The driving course is very helpful, and players can replay it anytime to learn something about driving better.
The game's stunning 3D graphics have a very good quality and look realistic.
The game is designed to be very authentic and immersive, allowing players to simulate the real car driving experience. For example, if the player's car hits another car, the player must repair any damage to the car; the player can use the rearview mirror to check if someone is behind the car; and the player even needs to refuel the car frequently.
The realistic game sounds make driving simulations more like real world driving.
A large open city to explore and a physics-based design bring the game closer to real life.
The game has a strong playability. Players can choose from several game modes, and there are over 100 levels waiting to be completed.
Cons
For some players, there are not enough roads to drive on in the game.
Game Review
Car Parking is unlike any other racing game or driving simulation game. Not only in its realistic open world and driving experience, but also in the fact that you may actually learn something about driving, driving skills, traffic rules and some road signs here. There are several game modes to choose from, and you will find yourself learning a lot without even realizing it as you play.
Description
Learn road signs and driving in a fun way with Car Parking - Driving School.
Become the perfect driver as you master all road signs and parking skills!
Play one of the most realistic car games, set in an open world environment where you can learn how to drive responsibly, along with learning all the road signs.
We believe in 'Safety First' so wear your seat belt, follow traffic signals, mind the stop signs and use blinkers when you turn.
Play over 100 levels in Car Parking - Driving School, an amazing physics based car games.
Car Parking - Driving School, has many fast and furious vehicles to choose from. You can choose to drive buses, trucks or vans. Drive an SUV, Sedan, Hatchback, MUV or even a Sports Cars. Customise vehicles according to your preference.
LEARN MODE
Learn many different road signs and how to drive responsibly. This mode features road signs and traffic rules where you can learn and test your skills throughout multiple levels. Master the road signs and be a responsible driver.
How To Play
ASSIGNMENT MODE
Car Parking - Driving School has many different exciting missions for you to complete. Make a delivery or drop passengers from one place to another, drive a cab or even a school bus full of children. Follow all road signs as you complete missions.
PARKING MODE
Learn how to park. Navigate your car with the utmost precision, through the parking lot, between realistic traffic, to your designated parking spot. Follow all traffic rules as you park vehicles.
FREE RIDE MODE
Car Parking - Driving School has a big open world city for you to drive around. Practice all the traffic rules, earn coins and XP that can be used in other modes.
Comment
You may like it.