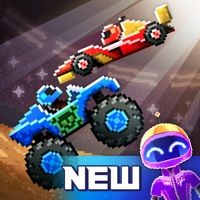 Drive Ahead!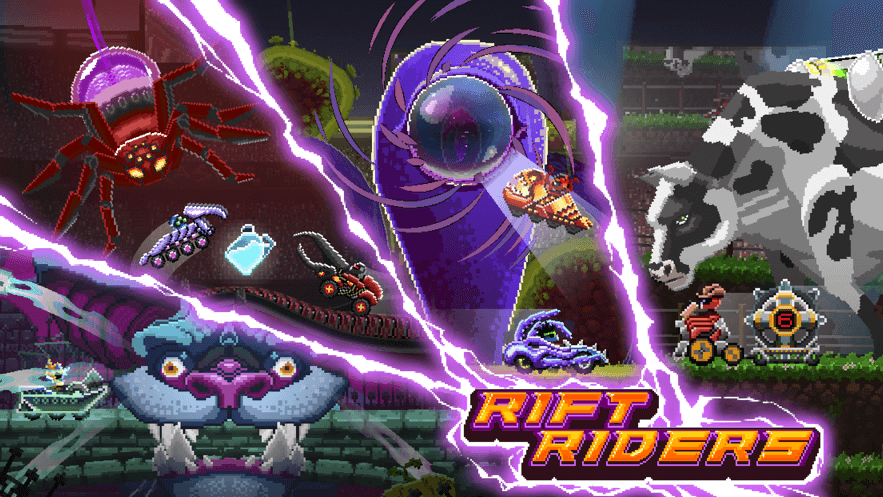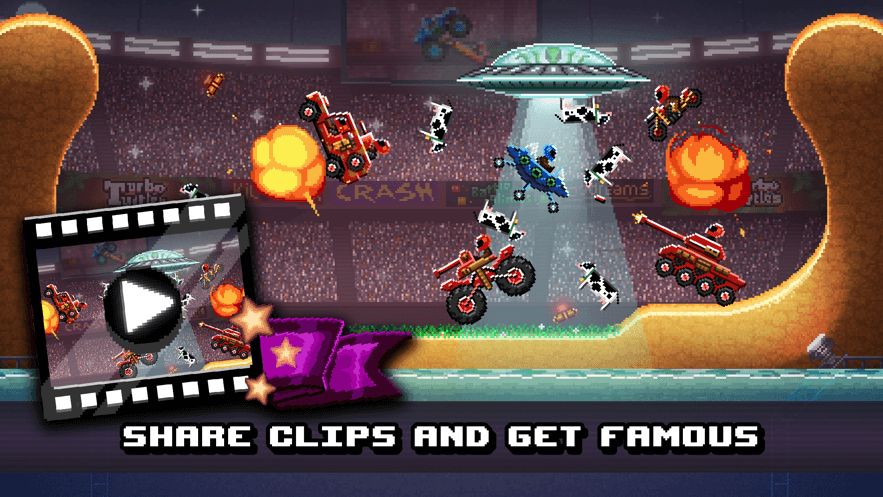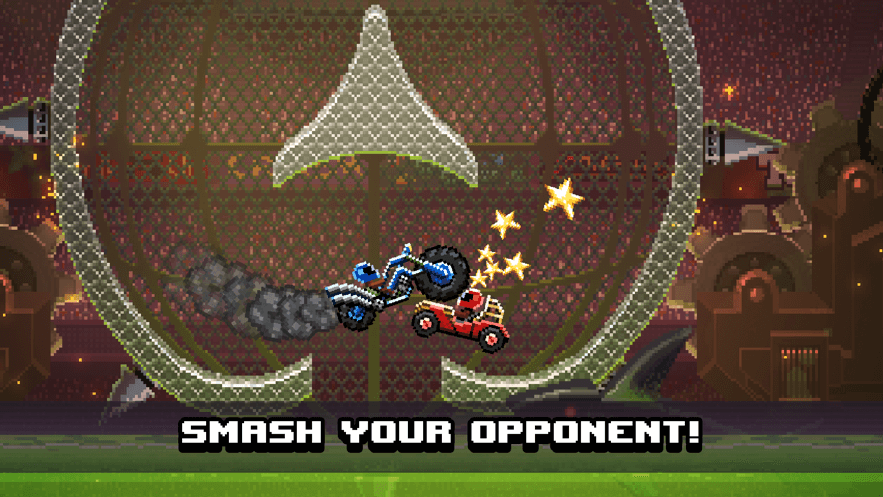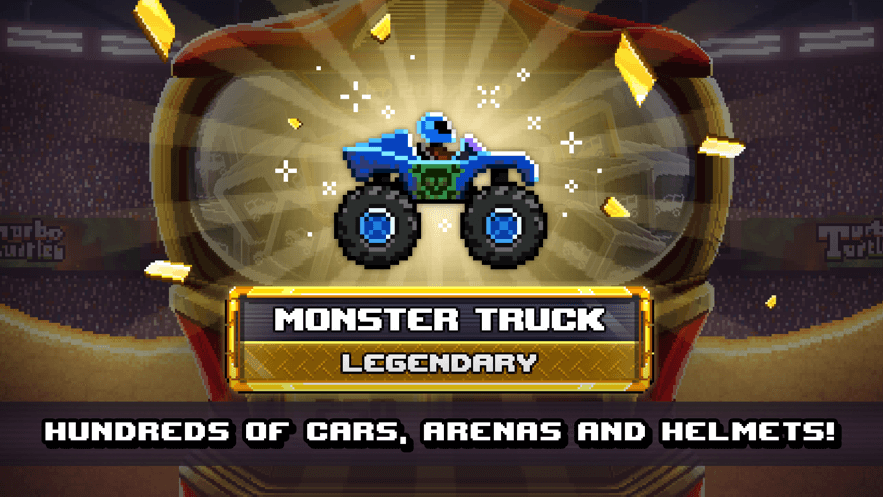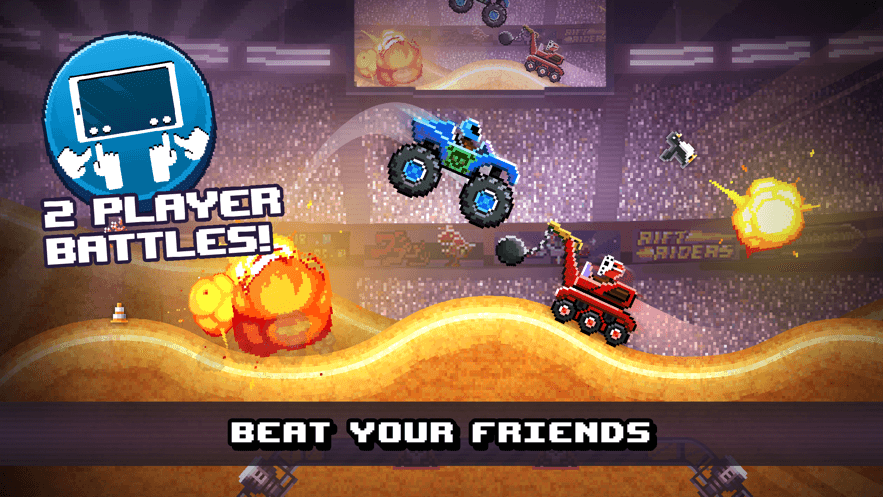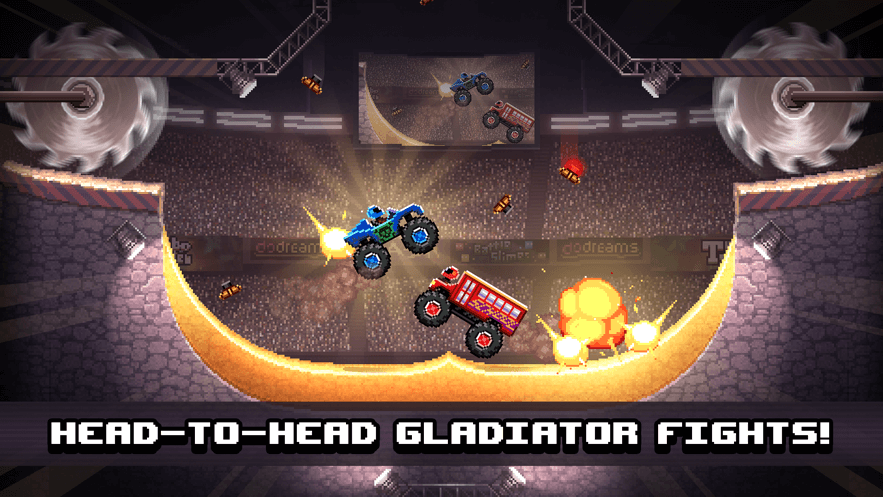 Get The Game
This game's download link redirects to App Store and Google Play, while the purchase link redirects to Amazon. Neither of the links contain malware nor viruses, please feel free to try it out!
Editors' Review
Drive Ahead! ©Copyright by FunGameShare, Do not Reproduce.
I really don't understand why people's tastes have become so strange these days, because some things have become more and more magical realist over the years. For example, when you walk down the street, a lot of people don't care about your hair or what you're wearing today, they care about your face. So, there's a course called "Emotion Management" or "Expression management." The purpose is to practice controlling your own emotions. In fact, this is not only true in real life, but also in the game world. I'm sure you've all played driving games, and to be honest, the genre can be described in three words: "Fast and Furious." Driving your dream car around the track, crushing all your opponents with speed, it's pure speed racing. Now, however, there is something weird about the game. The vehicle you drive is no longer an externalized representation of your speed, you and your racing car are symbols of strength, designed by the game manufacturer. Drive Ahead! is a game full of power sense, you can drive a heavy car and others collision, and use the strength of the opponent to defeat. This is pure fighting, and unlike traditional fighting games, your fighting weapon becomes a vehicle.
I think Drive Ahead! reminds me of something wild but fascinating. I guess you can guess what it is? Guess what? Just a hint, this thing is an ancient barbaric pastime, it comes from ancient Rome. Yes, that's the gladiatorial arena. Drive Ahead! mode is also the same as the arena competition. First of all, you choose the car, the car should be a friend you are very familiar with, you should not only pursue its appearance fierce, you should focus on its inner ability. You Drive Ahead! It has the potential to have over 300 stylized cars that can be adapted and adapted to different battlefields. For example, SUVs, garbage trucks, stunt cars, tanks, or vans. These cars are powerful, but they're ordinary and you can see them in real life. So, choosing them can be your safest choice, but it won't satisfy your vanity or mine. I found it on Drive Ahead! Some of these vehicles are really unusual, or their shape is really unusual. I collected a car that was shaped like a ghost pirate ship. Can you believe it? A ghost pirate ship is essentially a car, and you need to use it as a weapon in combat. This is crazy.
The limitations of the terrain can be a great way to win in different battlefields. In Drive Ahead! The massive maps provide epic battles for you and your enemies. You can be high up and use gravity to deliver a knockout blow to your opponent, or you can dominate the terrain and use the weight of your chosen vehicle to defend. When people rush at you recklessly, you can actively defend yourself and let it hit you in the head. I'm in the Drive Ahead! You've learned a lot about the methods and tactics of car fighting, and all you have to do is observe different types of vehicles. You should observe the weaknesses of your opponent's vehicle selection so that you can choose the vehicle that will give you an advantage in the battle. I rarely miss this question because I feel like I'm on Drive Ahead! You can still show some talent in Chinese. It's a difficult game to control, because if you're not as skilled as the enemy, then all of a sudden your advantage becomes a disadvantage, and it's not really enjoyable.
Description
Watch your head in this gladiator car fight!
Battle with off-road vehicles, garbage trucks, tanks, stunt cars and more. Collect over 300 cars to advance in increasingly dangerous battle arenas. Build your car battle team, level-up and power-up to face "Rift Riders Bosses" © out of this world. Time to grab the wheel and become a master car gladiator!
How To Play
Play Drive Ahead! in multiple game modes:
- The Battle Arena is THE place where undisputed champions are made!
- Challenge friends in quick-fire multiplayer fights or intense co-op challenges!
- Enter the Rift Riders universe to unlock powerful and exclusive rides!
- Explore exotic Mission Stadiums for amazing rewards, while avoiding hazards like robots and aliens!!
- How long can you reign in King of the Hill before you go kaboom?
Hundreds of pixel cars and levels bring endless hours of helmet-crashing two-player racing action with freak accidents! Just be careful not to wreck yourself!
Comment
You may like it.