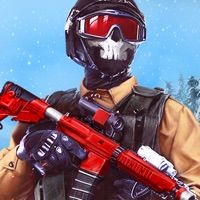 Modern Ops: Online Shooter FPS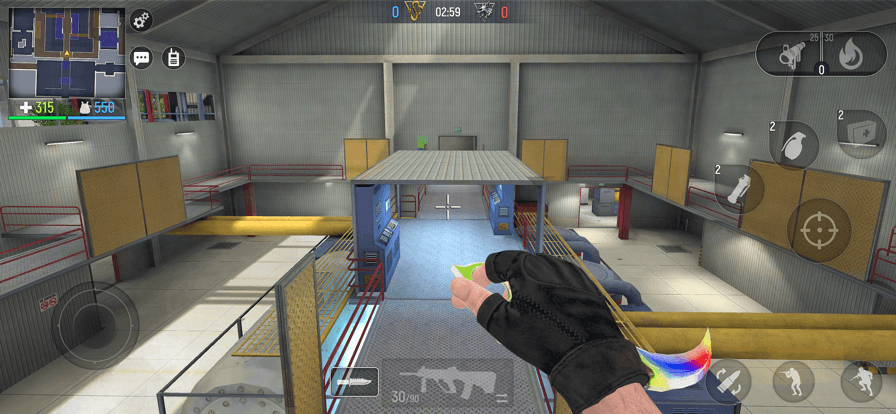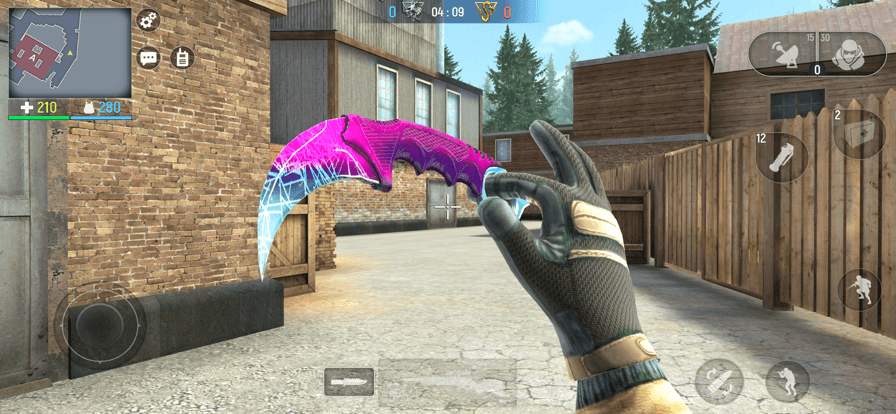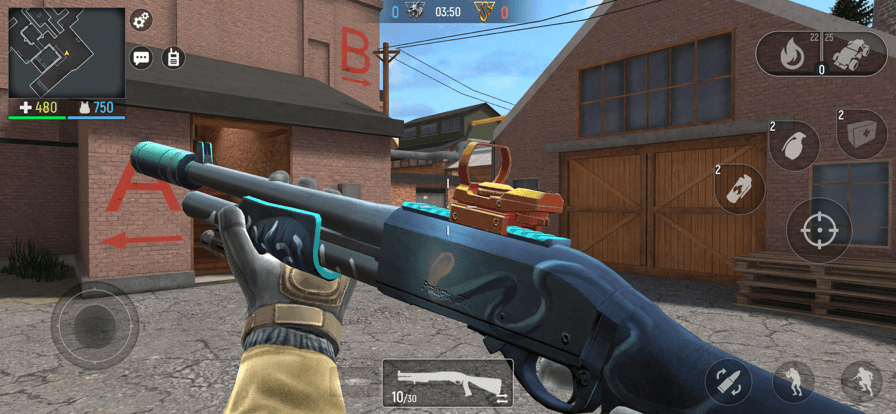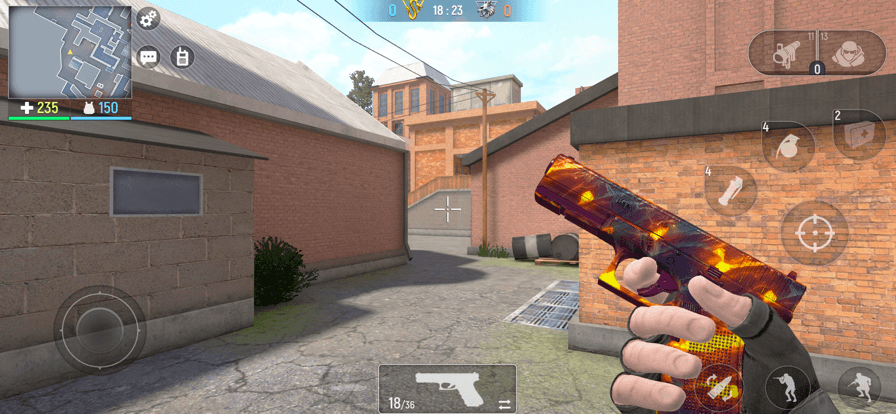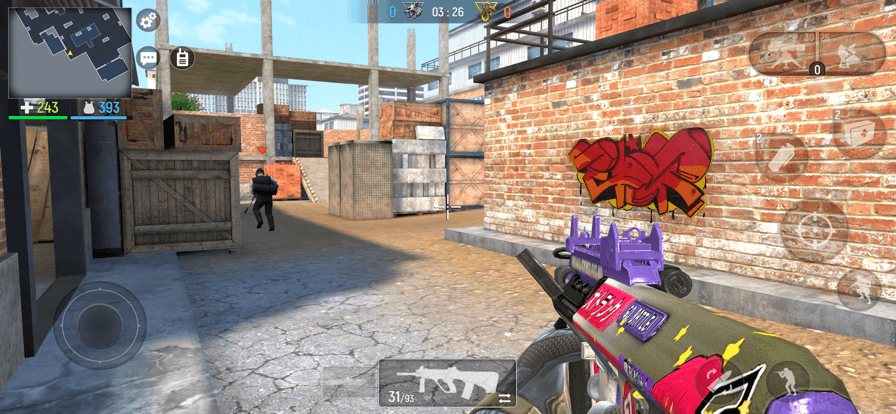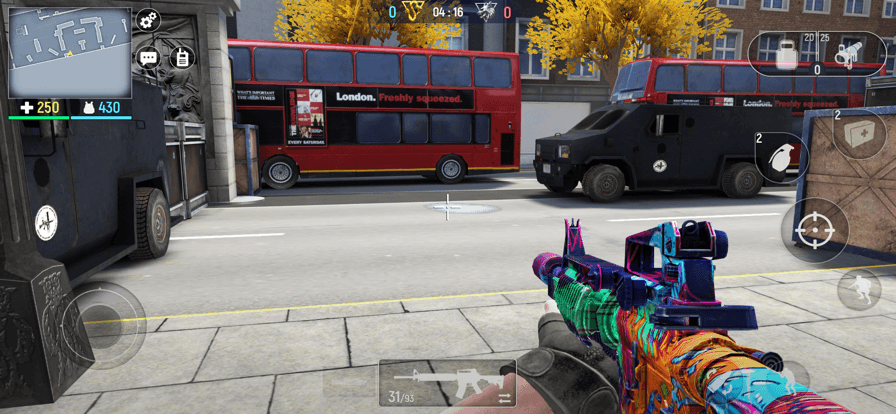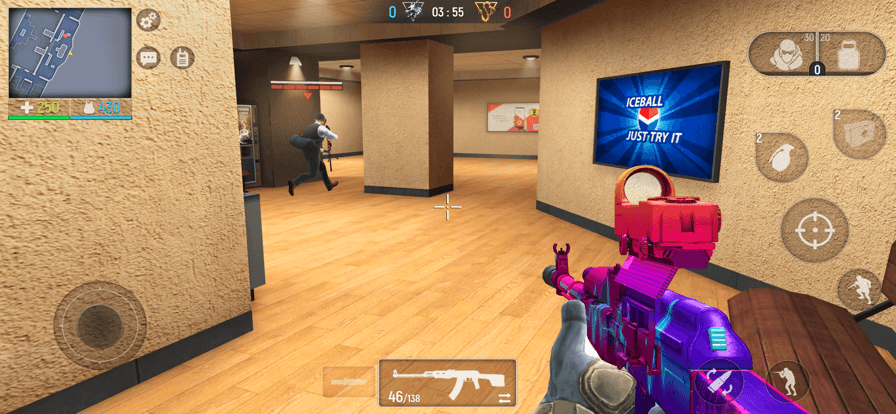 Get The Game
This game's download link redirects to App Store and Google Play, while the purchase link redirects to Amazon. Neither of the links contain malware nor viruses, please feel free to try it out!
Editors' Review
Modern Ops: Online Shooter FPS ©Copyright by FunGameShare, Do not Reproduce.
Modern Ops: Online Shooter FPS is a new exciting shooter combat adventure game,like other combat games ,it provides a unique first-person perspective and exciting operation experience,which is worth playing. You may join the team in a 5VS5 battle with other players from around the world on a unique map, build your own team and enjoy the battles in different locations in the team.At the same time, it gives players lots of exciting challenges.
You can download it from the official website. The gameplay is rich, the story is very interesting, and it is absolutely worth playing. After starting a diagram, you can only arm yourself by picking up equipment on the way, you can fight in teams or individually.There are all kinds of weapons bombs and guns and first aid medical drugs.You can cooperate with your teammates to avoid enemies, fight them, and be the last one to survive.Multiple players gather together to experience the game character, you could snipe other players and successfully obtain the final victory.
Player experience
Through the first-person perspective, you can feel the thrill of real game fighting, real-time FPS action gives you a new game experience.You have a variety of battle mode free choice in the game, including single automatic match and team combat, you are free to invite friends to join together. With a variety of game modes, you could enjoy the exciting battle, whether you prefer to join the game alone freely or invite your friends to PK team.
It has the most realistic 3D combat perspective of blood fusion, you could unlock the duel experience while enjoying the game. You could use the weapons in your hands for all-round attack, and choose superior terrain to initiate the annihilation.
The game is equipped with rich map design, magnificent game scene and real gun simulation battle, which gives you the pleasure of shooting while playing. You can face oncoming enemies in personalized 3D maps. The super clear game interface can be presented in real time, to create your own wonderful battle. There are more than 30 contemporary lethal firearms and camouflage uniforms as alternatives for you in the game, which aims at enhancing your gaming pleasure.
You can show classic operation skills in the game, the real-time combat mode can help you strengthen your skillful operation. It's easy for beginners to find "scroll, focus and shoot"on the concise page with visual adjustments.
Hints for playing
After 50 players gathered together(Maximum of 10 players per match), you should learn to use terrain and other advantages quickly, in order to accurate snipe enemy and finally win the game.
You need to make the most of your strategy, matching a variety of trap gameplay. The exciting powerful weapons are all at your disposal, you are free to pick your own combat weapons, including shotgun, sniper, shotgun, heavy machine gun, or automatic rifle. With simple intuitive controls and vivid 3D graphics and exciting gameplay, you can quickly play against the wild in this virtual world, clash with other players and take never-ending action in the new mobile FPS.
You could join an elite team on a unique map and fight other players from around the world, or choose to set up your own professional team, your elite team members can play team games in different areas. Remember to interact with other players and perform daily missions, you can win the game more easily if you play as a team.
You can participate in ranking seasons and advance to other open championships with other winners.
Description
Modern Ops is a dynamic free multiplayer shooting game with PvP real-time combat!
accept the challenge
Crossfire with other players in this fierce battle through constant movement and manipulation, survive and win the battle.
main feature
-30 kinds of modern deadly guns and camouflage. Choose your own combat strategy: pistol, sniper, shotgun, machine gun or rifle
-Join a team on a unique map to fight other players from all over the world
-Create your own clan and enjoy the team game 5vs5 in various positions in the squad
-Compete in the ranking season and promote to a higher league among other heroes
-Use special moves such as combos, sentries and attack helicopters. Even drones, chopper gunners or rocket launchers
-Intuitive controls and convenient interface-swipe, aim and shoot
-Perfect optimization
-Regular updates and new game elements
How To Play
Modern Ops mobile game is a popular mobile phone fighting game. A picture at the beginning of the game. All equipment is picked up. Players can team up or fight solo. There are various weapons, guns, bombs, and emergency medical drugs. They cooperate with each other to avoid the enemy or fight with them to become the last to survive. The one. In the game, players need to challenge different enemies according to their abilities, can switch between different weapons or game props, complete more tasks through skilled operations, and get more rewards.
Comment
You may like it.