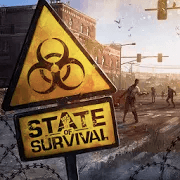 State of Survival - Funtap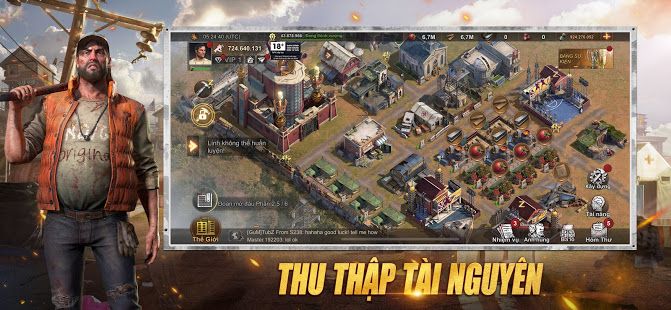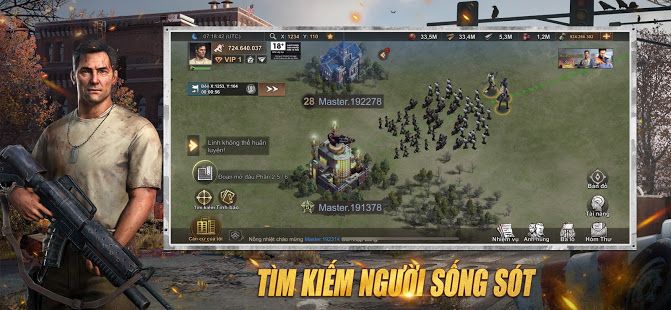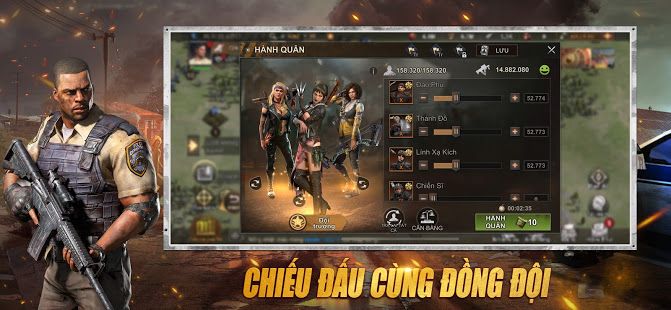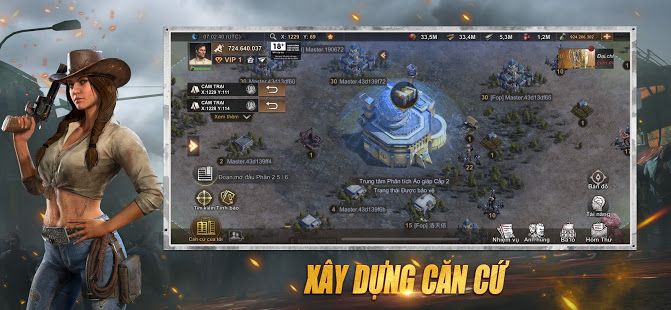 Get The Game
This game's download link redirects to App Store and Google Play, while the purchase link redirects to Amazon. Neither of the links contain malware nor viruses, please feel free to try it out!
Editors' Review
State of Survival - Funtap ©Copyright by FunGameShare, Do not Reproduce.
I get it, you guys should just like to play the kind of game where you have a presence in everything by yourself and then get involved in saving the world. These kinds of games may be able to really inspire a person's potential, and if you are also a player of these types of games, then you are a lucky person. In today's world, more and more game makers are taking the engagement aspect of games seriously and they are committed to getting all players on board, whether it is in that kind of theme. Among the many game contents that have endured is the zombie genre, which is more of an extreme survival game than defeating zombies. State of Survival - Funtap is a game that concentrates all the players of survival games, it With a high degree of freedom, you can feel the post-apocalyptic world and what it's like to live with those horrible zombie viruses in this game. The first thing I want to say is about the backstory of State of Survival - Funtap. You are in a world where the concept of a country has long been gone and all civilizations have been destroyed because the zombie virus has infected almost all humans. The existing army as well as the government currently continues to fight against zombies in the underground world, which has been ruled by infected zombies. So, what do you think people want? What people want is to survive, they want a hero to stop all this disaster and need to help them get through it. In this adventure, you need to do things that encompass all aspects of the military sphere. Of course, I will talk about this later in the game description, but by now you should have a first idea of the backstory of State of Survival - Funtap. The thrill of the game is indescribable, you have to lead everyone to rebuild their homes in this long-contaminated land, while you also have the hardware and strong mental will to face potential threats. State of Survival - Funtap, can be seen as a game world changer, because it is a little different from other strategy or war games of the same genre. You need to rebuild everything, including armies, settlements, because the goal of this game is to require you to restore the safety of human life and property on the basis of nothing, so you need to lay a good foundation for you to stand firmly in the new world. In addition you have to know how to study your opponents, that is, those zombie legions, they are rapidly mutating at all times, you can know some of the peculiarities of zombies in the technology tree of this game. I believe that there is nothing wrong with treating the symptoms, and you can apply different weapons to deal with these different kinds of zombies according to their characteristics. As the saying goes, you need to sharpen your knife before you can defeat them. I think one of the most incomprehensible things about State of Survival - Funtap is that there is no rulebook to guide you. You are simply a survivor with nothing to survive, but to defeat the zombie army, you have to rely on your own strength and the help of your team. You can join allies in the world of State of Survival - Funtap to start PVP battles, and keeping the zombie invasion at bay is not just your fantasy! EVERYONE SHOULD FIGHT AGAINST THEM!
Description
State of Survival-Funtap is a brand-new realistic-style strategy survival mobile game based on the background of the end of the world. Here players will build their own safe base and recruit survivors from the wasteland. Players can build various facilities for the survivors, and at the same time train the survivors to resist the attack of the doomsday zombies, and explore this new world.
How To Play
1. Before level 1 and 6, you can transfer to the area, and there is a city selection tool in the backpack. For level 6 and above, please reopen your account.
2. Join an alliance at the first time. There are a lot of resources, activities and mutual assistance in the alliance. The new account can be upgraded to level 18 in three days in an alliance with a large number of people.
3. After the newcomers join the alliance, you need to get on the car to fight the biochemical leaders, and you will get a lot of resources. First, you will win the hero Travis to save physical strength and keep the resources in the backpack.
4. The information is refreshed every 8 hours. It is best for newcomers to finish all the games. The higher the radar upgrade, the better the reward.
5. The most important things in this game are mainly three things, such as anti-death, hero fragments, and acceleration. Please don't splurge, be sure to use it in conjunction with the event.
Comment
You may like it.