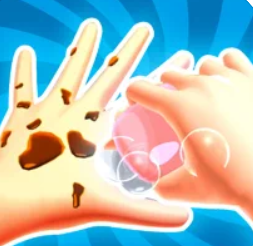 Deep Clean Inc. 3D
Platform :
Size : 204.1 M
Date : Feb 4, 2022
Version : 1.1.9
Devoloper : Alictus
Tags : Girl Simulation Casual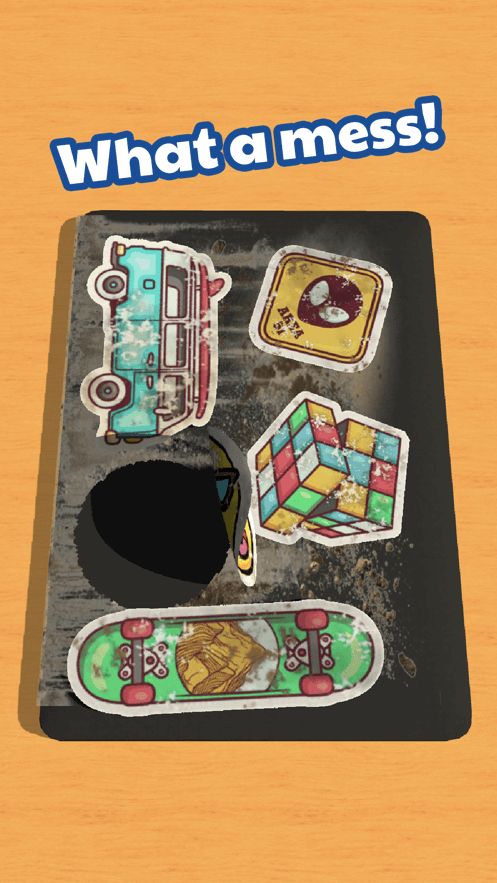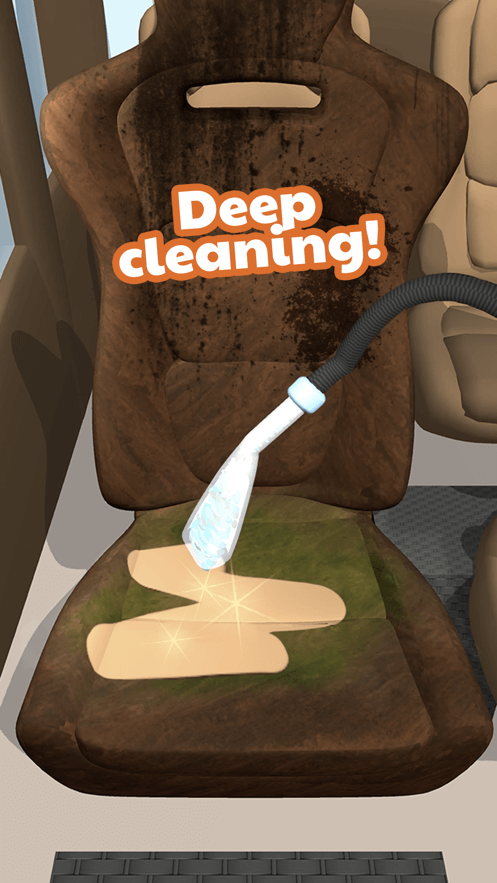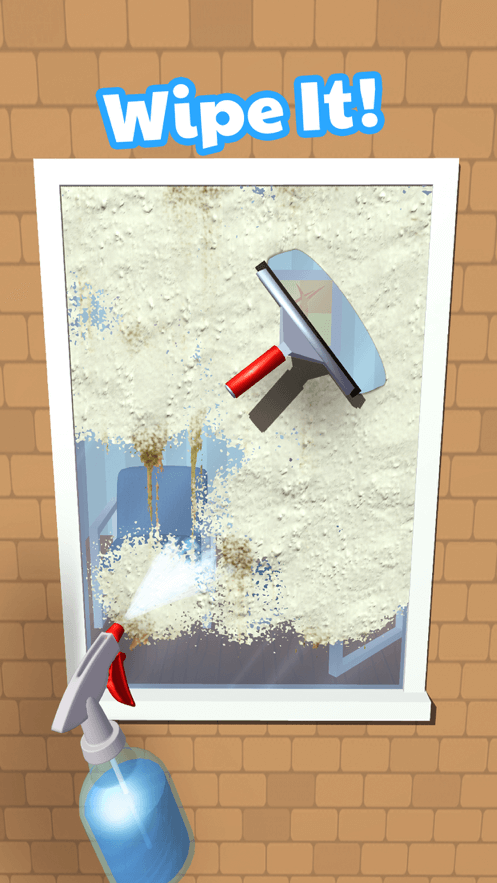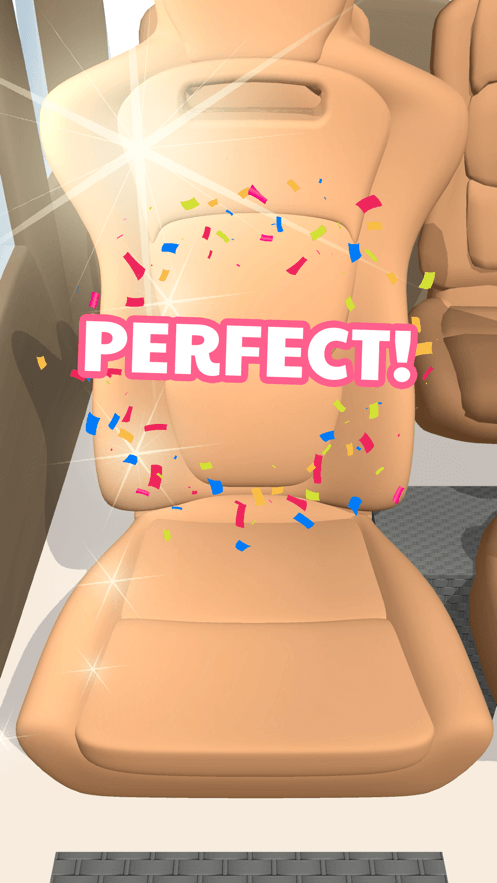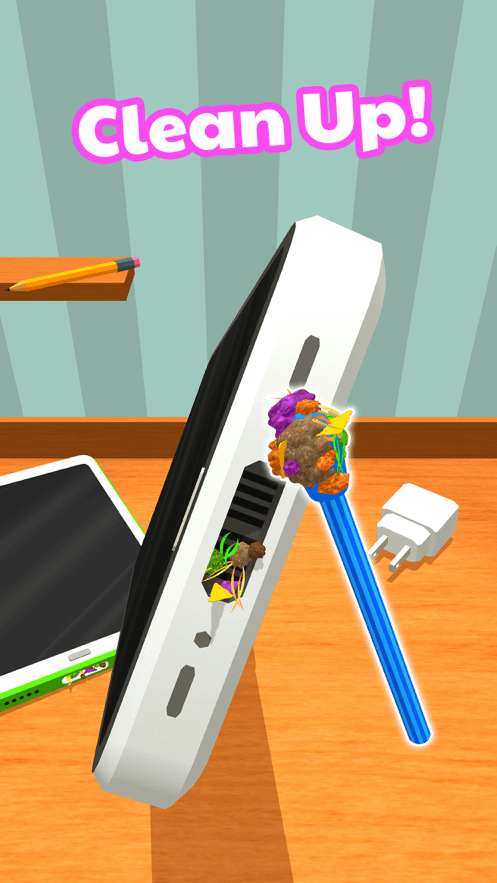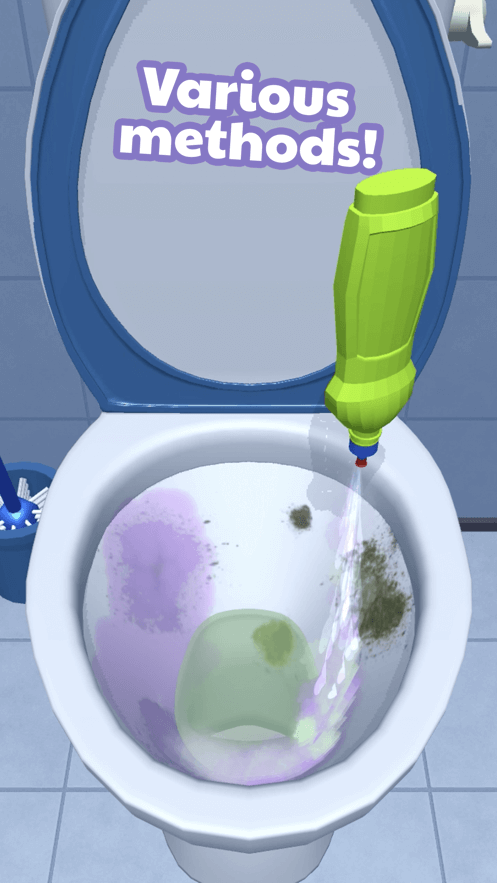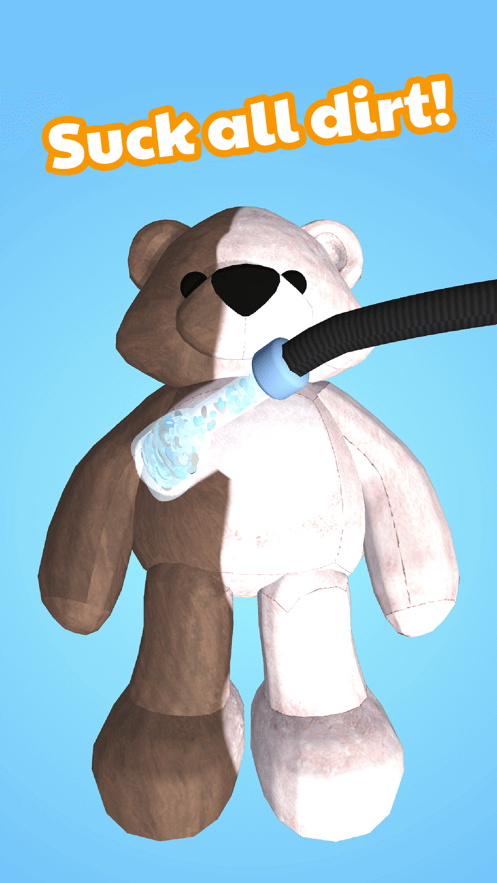 Get The Game
This game's download link redirects to App Store and Google Play, while the purchase link redirects to Amazon. Neither of the links contain malware nor viruses, please feel free to try it out!
Editors' Review
Deep Clean Inc. 3D ©Copyright by FunGameShare, Do not Reproduce.
Deep Clean Inc. 3D is a puzzle cleaning simulation game where players can get the real fun of cleaning and a stress-reducing experience. It is carefully produced by Alictus. At present, the game can be installed on both iOS AppStore and Google Play.
Deep Clean Inc. 3D provides players with various entertaining levels. Each level has a different item to clean. For example, the beginning of the game will let you wash a teddy bear, and the second level will let you clean the entire living room. The cleaning gets harder and harder, and the rewards for completing the levels also get bigger!
Each time you pass a level, you'll get a lot of gold coins. You can also earn extra coins by actively watching ads. In addition, there will be a lottery wheel from time to time, and you can spin the wheel to get a lot of coins and even new high-tech cleaning tools! You can also use the coins to unlock more cleaning tools, such as a stronger broom, a regular vacuum cleaner, a high-pressure water gun, a high-tech hair dryer, an advanced glass cleaning kit, and even an automatic dishwasher!
This cleaning simulation game does not simply let you take a rag and wipe everything clean - it contains many different game scenarios. For example, a dusty living room, a car seat spilled with candy, a seat covered with cat hair, a dirty shag carpet, a swimming pool full of leaves, or even a department store!
The game also offers many creative cleaning methods. For example, you can use the fan to blow away all the dust in your living room. To do this, you just need to long press the screen of your device to let the fan spin faster and faster until it can blow away all the dust; and for laptops covered with old stickers, you need to take off the stickers one by one and then wipe the stains with a sponge; when you need to clean the computer mainframe case, you need to use a high-pressure air gun instead of water - because the water may break the computer mainframe.
Become a part of Deep Clean Inc. now and start making dirty objects clean enough to satisfy your customers!
Pros and Cons
Pros
-Mobile's 3D graphics is remarkable, and the game has a satisfactory effect in terms of detailed depiction. For example, when you use the cleaner to clean the teddy bear, the bear will deform depending on where the tool touches, so it's like you're actually cleaning it! Even through the screen, you can feel the joy of turning things from dirty to spotless. The best part is, it doesn't take a bit of effort!
-The game has a strong playability. The game has many levels and various challenges, and players can choose the most suitable one from a variety of cleaning tools and clean different items in different ways.
-Players can immerse themselves in the game with the cheerful background music.
Cons
-The game's ads have some impact on the player's game experience.
Game Review
It's a well-known fact that deep cleaning dirty objects is one of the best ways to relieve stress for many people in modern times. But giving your home a thorough cleaning means sweating a lot. However, with this game, people can get everything sparkling clean by easily sliding their fingertips around on the phone screen. And the game is so richly designed that people can immerse themselves in the world of cleaning and s
Description
Are you a super tidiness lover yet got no chance to clean the room because all work is done by your parents? Do you want to clean dirty stuff yet you don't want to get your hands dirty and get too tired? If so, Deep Clean is a wonderful choice for you to relax and experience deep cleaning on the screen without bothering to involve too much labor for yourself. Featuring the most relaxing ASMR, you will receive double enjoyment from the cleaning process and the result. By making a series of actions like scrubbing, washing, or wiping, you can easily get items clean without too much effort while getting yourself relieved from daily stress. Each level is with different themes like cleaning a teddy bear or tidying up an electronic device, and even washing a car, so you will never get bored of the game. Just sit and relax!
How To Play
As a professional cleaner, you have to make the first right choice of which cleaning tools to use before starting your cleaning. For example, if the item is filled with dirt and stains that are hard to remove, simply grab a power washer to completely clean the item from the inside out. When you are cleaning a room, choose the vacuum cleaner as well as a mop to make the floor shine with gloss! Since different levels feature different objects to clean, you gotta make up your mind which tool is the right one for you to use in order to reach the most effective effects. Moreover, you could unlock special items for a better cleaning experience as well as earn boxes filled with items. By spinning the wheel, you could also earn daily bonuses of coins. The ultimate goal for you is to get all assigned items clean in the most effective way.
Comment
You may like it.