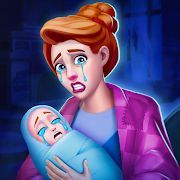 Manor Matters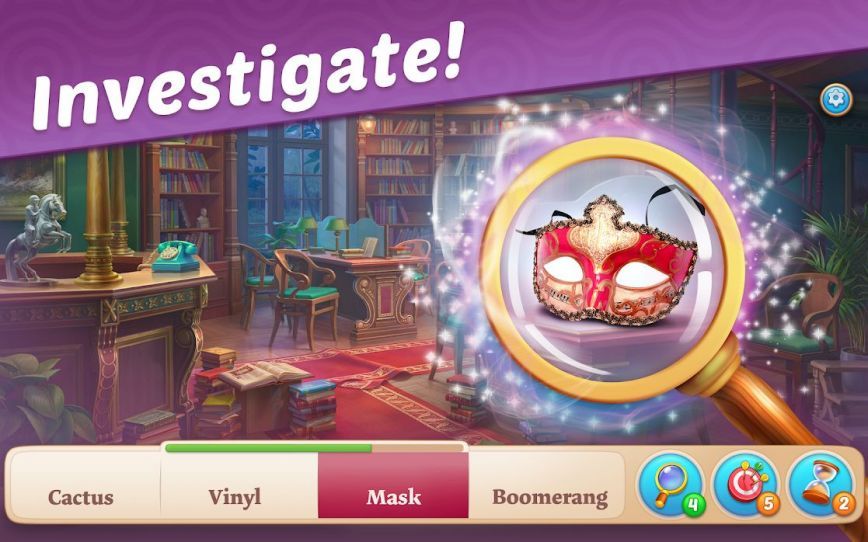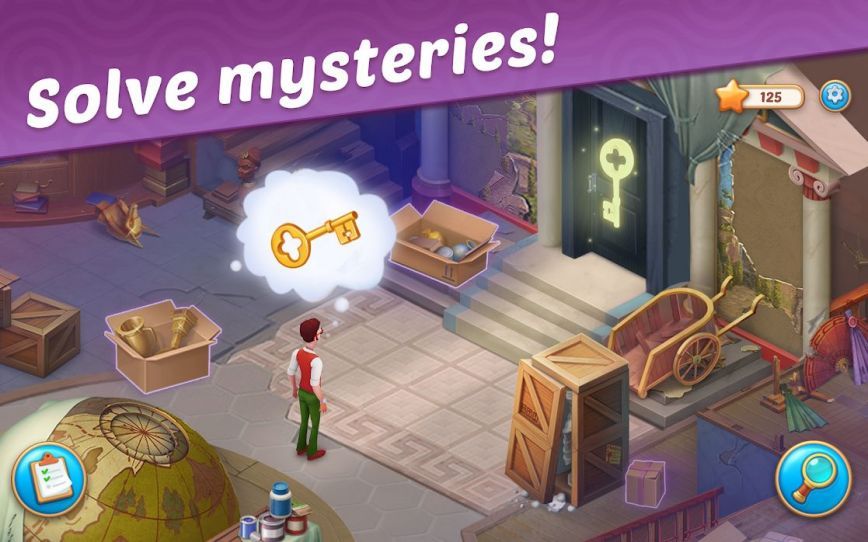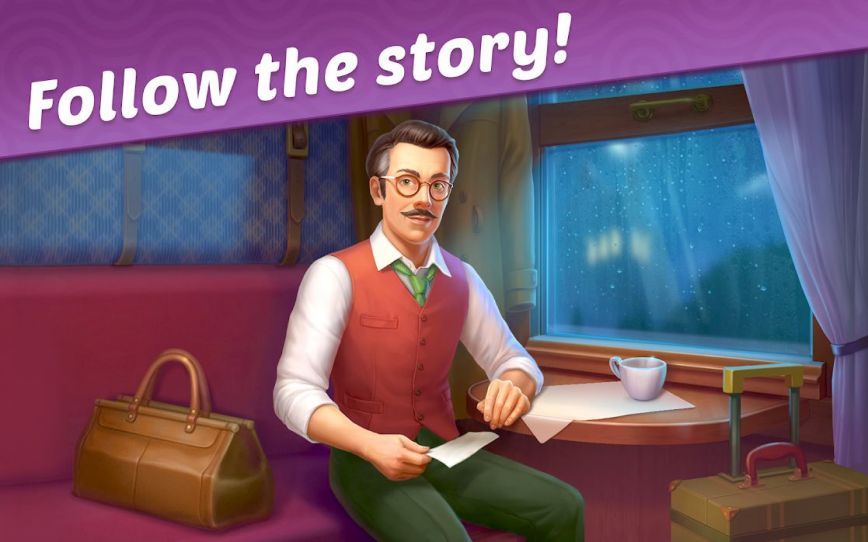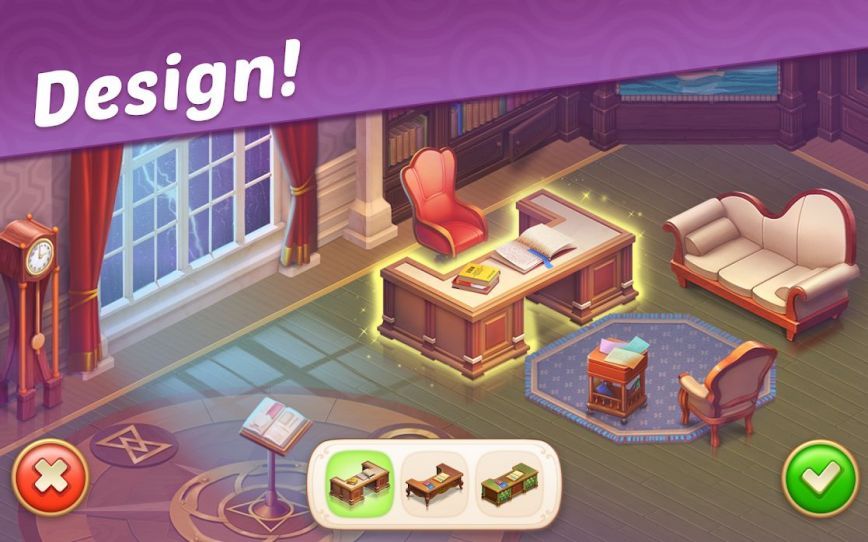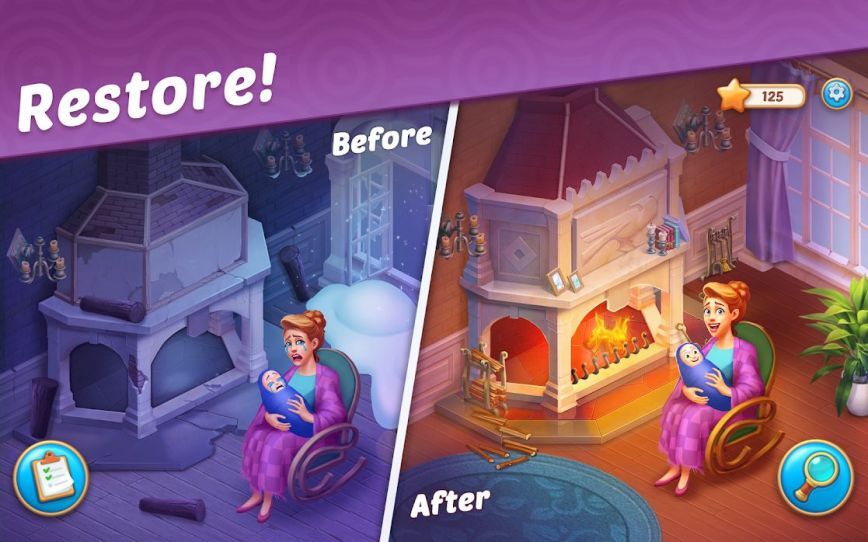 Get The Game
This game's download link redirects to App Store and Google Play, while the purchase link redirects to Amazon. Neither of the links contain malware nor viruses, please feel free to try it out!
Editors' Review
The graphics and visuals in Manor Matters are stunning, with highly detailed and beautifully rendered rooms and environments. The atmospheric sound effects and background music enhance the immersive experience, creating a sense of intrigue and mystery throughout the gameplay.
Manor Matters also features a social element, allowing players to connect with friends and share progress in the game. They can visit each other's mansions, interact with the characters, and exchange helpful tips and gifts.
The game is designed to be accessible and enjoyable for players of all ages and skill levels. It offers a captivating storyline, challenging puzzles, and a satisfying sense of progression as players uncover the mysteries and restore the mansion.
In summary, Manor Matters is an engaging hidden-object puzzle game that offers a unique blend of mystery, exploration, and mansion renovation. With its intriguing storyline, challenging puzzles, and visually stunning graphics, the game provides hours of immersive gameplay and an opportunity to unleash your inner detective and designer. Embark on a journey into the secrets of Manor Matters and let the mysteries unfold!
Description
Manor Matters is an immersive hidden-object puzzle game that combines elements of mystery, exploration, and home renovation. In this game, players are tasked with unraveling the secrets of an old mansion while restoring it to its former glory.
The storyline of Manor Matters revolves around a young protagonist who inherits a dilapidated mansion from a distant relative. Upon arrival, they discover that the mansion is filled with hidden objects, cryptic clues, and puzzling mysteries waiting to be solved.
In addition to the hidden object searches, players must also complete puzzles and mini-games to further advance the storyline. These puzzles can be brain-teasers, pattern recognition challenges, or logic-based games that require players to think critically and solve complex problems.
As players uncover secrets and solve puzzles, they will earn currency and rewards that can be used to restore and decorate the mansion. The renovation aspect of the game allows players to choose from a wide range of furniture, decorations, and design elements to personalize and upgrade different areas of the mansion.
How To Play
Playing Manor Matters is an enjoyable and immersive experience that combines hidden object finding, puzzle-solving, and mansion renovation. Here's a brief guide on how to play the game:
1. Start the Game: Download and install Manor Matters from your device's app store. Launch the game and wait for it to load.
2. Explore the Mansion: You will start by entering the old mansion inherited by your character. The mansion is filled with hidden objects and secrets waiting to be discovered. Explore rooms, hallways, and outdoor areas to find clues and progress through the story.
3. Find Hidden Objects: Each level in Manor Matters presents a list of hidden objects to find within a given time limit. Carefully examine the scene and tap on the objects as you locate them. Some objects may be partially hidden or require interaction with the environment.
4. Collect Clues and Solve Puzzles: Throughout the game, you'll encounter various characters who provide clues and hints about the mysteries surrounding the mansion. Engage in conversations, gather information, and use your detective skills to solve puzzles and uncover secrets.
5. Restore and Decorate the Mansion: Earn coins and other rewards by completing levels and solving puzzles. Use these resources to renovate and decorate different areas of the mansion. Choose furniture, wallpapers, and various decorative elements to create a unique and personalized space.
6. Interact with Characters: Manor Matters features engaging characters that play a crucial role in the storyline. Communicate with them, fulfill their requests, and build relationships to gather more information and unlock new quests.
7. Progress through the Story: As you find hidden objects, solve puzzles, and restore the mansion, the storyline will unfold, revealing more mysteries and secrets. Dive deeper into the narrative and uncover the truth behind the mansion's past.
8. Connect with Friends: Manor Matters offers social features that allow you to connect with friends, visit their mansions, and assist each other in finding hidden objects. Share gifts, exchange tips, and compete on leaderboards for added fun and friendly competition.
9. Enjoy the Atmosphere: Immerse yourself in the captivating graphics, stunning visuals, and atmospheric sound effects of Manor Matters. Enjoy the relaxing and immersive gameplay experience as you progress through the game and uncover the secrets of the mansion.
Comment
You may like it.