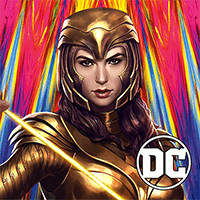 Injustice 2
Platform :
Size : Varies with device
Date : January 22, 2021
Version : 4.2.1
Devoloper : Warner Bros. International Enterprises
Tags : Action Super Heroes DC Injustice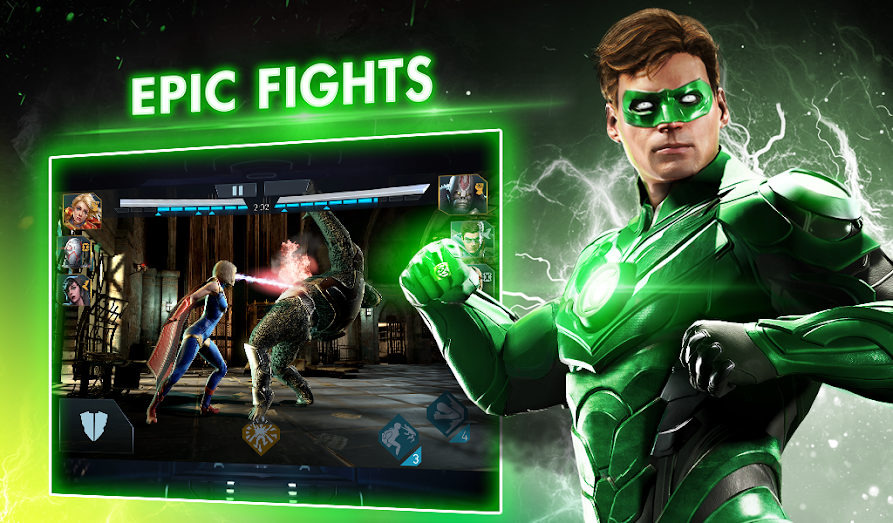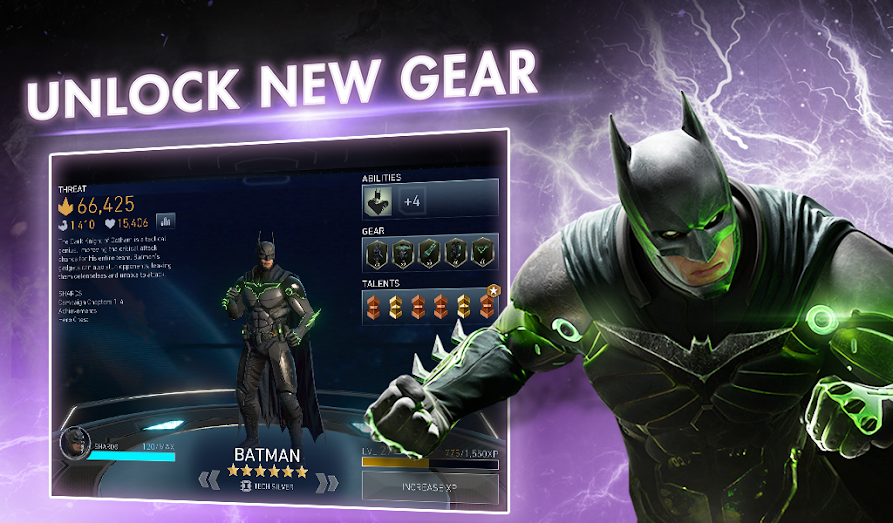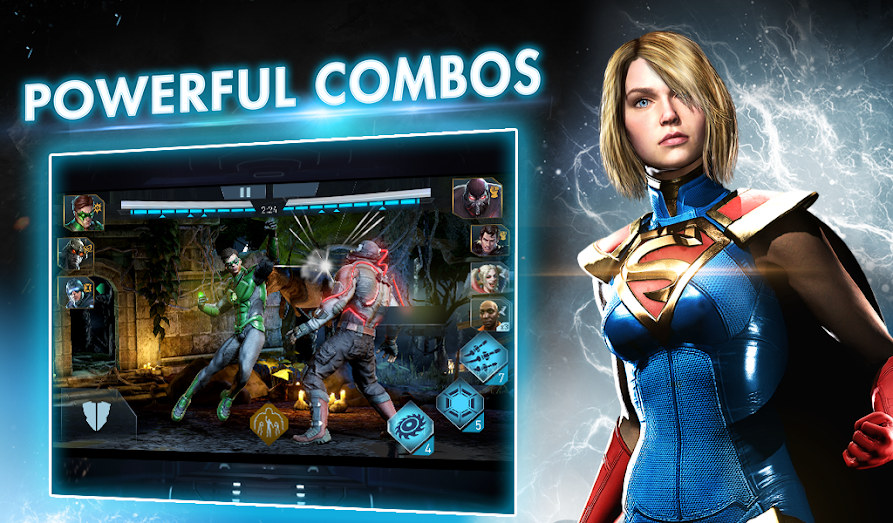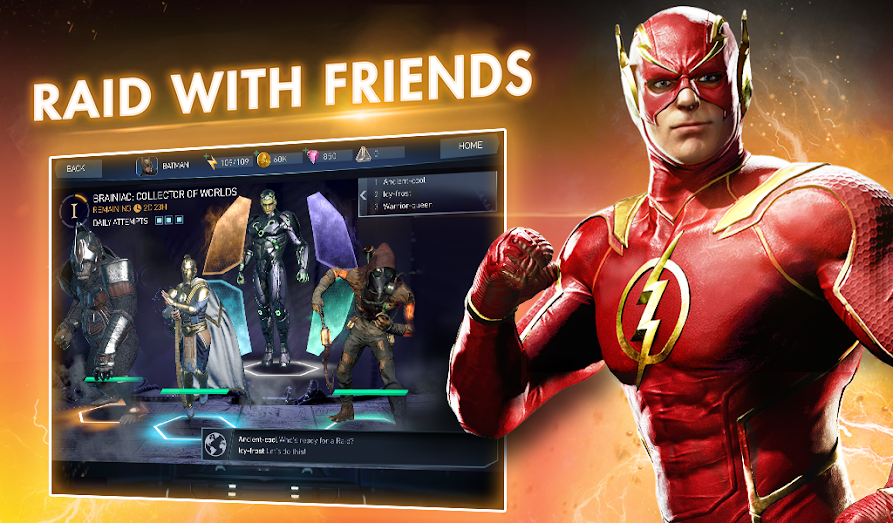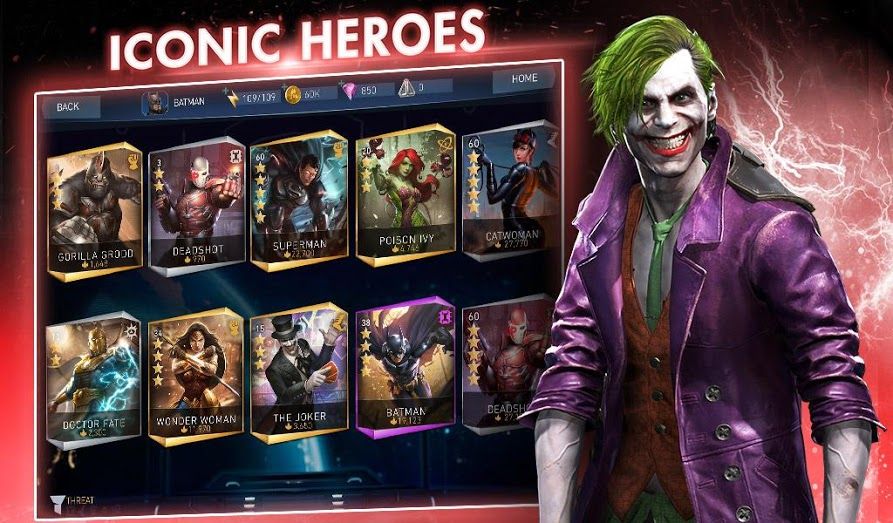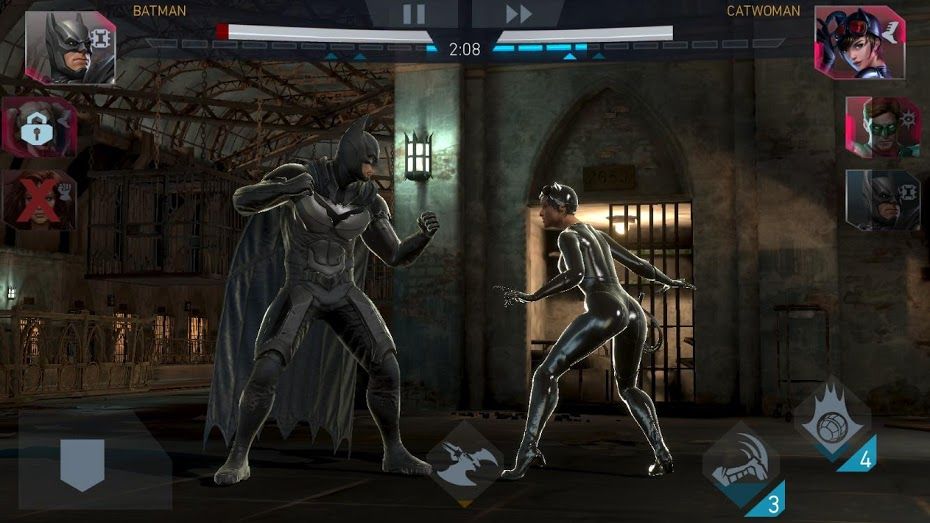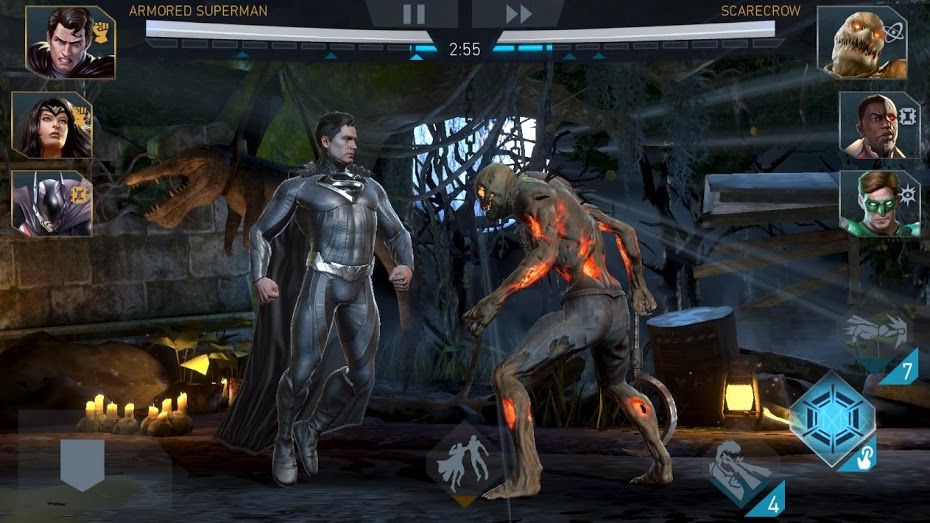 Get The Game
This game's download link redirects to App Store and Google Play, while the purchase link redirects to Amazon. Neither of the links contain malware nor viruses, please feel free to try it out!
Editors' Review
Injustice 2 ©Copyright by FunGameShare, Do not Reproduce.
The success of a movie is largely due to its excellent plot and great viewing experience, all of which can be summarized in general terms as aesthetic pleasure. This is the viewpoint that movies used to believe in, but nowadays there is an interesting phenomenon: the length of TV series has increased, so that each episode of a TV series is like a movie; while the length of a movie remains the same, a movie can't tell the whole story or the experience of the characters at all, so more and more movies are now becoming series, and we are still enjoying them. When there are enough movies in a unified series, the interaction between their protagonists will occur, and the concept of "universe" was born. I am also a long-time fan of DC, I really like to see the Justice League, the thought of these super-powered people gathered together to fight the same boss, and my heart is excited. However, a very counter-intuitive thought is also brewing in my mind. We are tired of seeing superheroes working together, although it's great, but in the long run they may become a boring form of routine. So can we make these superheroes fight each other? The answer is yes, the game is your way to realize your terrible fantasy. In Injustice 2, you can do just that. You can have superheroes from the DC universe each form 3 vs 3 teams to compete, superheroes and villains to fight, superheroes and superheroes to fight, villains and villains to fight, or simply create chaotic teams to compete. In short, you choose these characters to fight and combat the forces that oppose you, and you can easily see images that wouldn't be shot in a movie in Injustice 2!
The game certainly won't give you all the superheroes or villains you want straight away, you need to keep fighting and winning to get new iconic DC characters. Injustice 2's game mode is simple, it's CCG fighting, you can't run away from the fight. This is very cool, you will be shocked by Injustice 2's super high level of reproduction. When you really download Injustice 2 and open the game, you will see a lot of characters, they all have enviable superpowers, and their superpowers are the same as those shown in the movie. You can choose three characters to form a team to challenge, this form of rotation allows you to feel the characteristics of each character in a very short period of time. You need to keep fighting, so I will tell you some tips. You should have to train more in Injustice 2 before taking the field, you can not just choose a character you like to fight, your favorite although very important, but your favorite may cause the death of your character, which is a very sad fact. My favorite character is Superman, but I'm not in a hurry to use Superman as my gladiator in the arena, I'll browse his killing power first. I discovered that Superman can fire lasers from his eyes, which is the same as Superman in the movies and in the comics, so you have to learn the use of this ability. I usually hit a combo with Superman while picking up a wave of laser eye rays to make up for the damage, but these combos are just tricks, and you have to learn to use the final skill. Each character in this game has an interesting final skill, and so far I have not been able to see all their skills, but I'm sure that if you unleash the final skill, then you are 80% to KO your opponent. Fight all the way to the top, Injustice 2 welcomes you, all the superheroes and villains are looking forward to your choice.
Description
Injustice 2 continues the fighting gameplay and world view of the previous game. Let the character carry out ordinary attack and defense by clicking and swiping the screen. There are large number of popular heroes and villains in the comics will join the battle. The classic comic hero characters, wonderful plot stories, and exquisite picture effects will keep you hooked for a long time. Heroes and villains will fight epic battles in a world of good and evil. What are you waiting for?
How To Play
Enter the universe of Injustice 2 and unleash a stunning fighting style with your favorite DC superheroes and super villains. Injustice 2 continues the hit Injustice League: Gods of Earth with new characters, countless exciting new modes, and the graphics and combat system that NetherRealm Studios is best known for. Build your team and grow like never before with the new equipment system. Then throw yourself into the arena and become the ultimate DC fighter in 3-on-3 firefights.
Comment
You may like it.