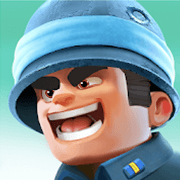 Top War: Battle Game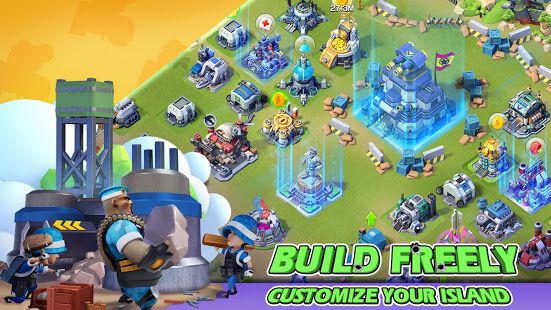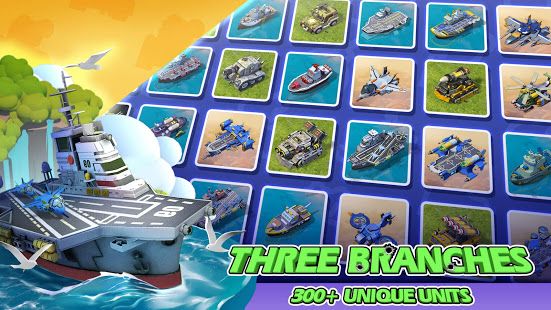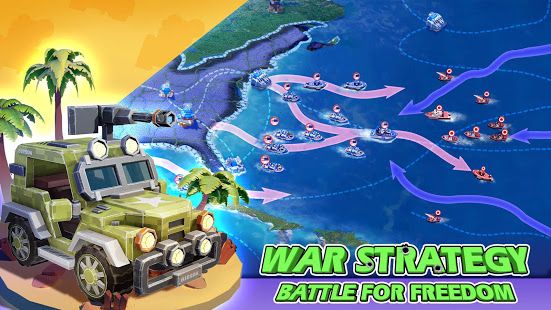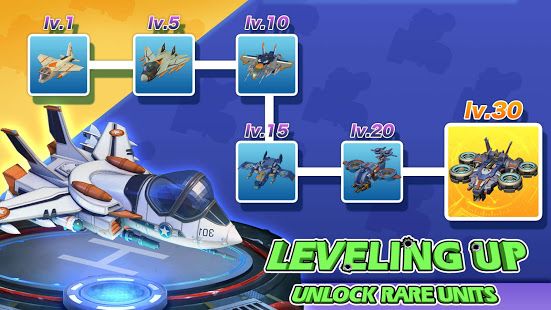 Get The Game
This game's download link redirects to App Store and Google Play, while the purchase link redirects to Amazon. Neither of the links contain malware nor viruses, please feel free to try it out!
Editors' Review
Top War: Battle Game ©Copyright by FunGameShare, Do not Reproduce.
Are you good at tower defense? Are you a very strategic person? Are You Good at formation? I ask because I want to introduce an exciting game, but this game requires you to have a substantial array of skills. The game, called Top War: Battle Game, was developed by Topwater Studio.
Top War battle game is a combined and upgraded tower defense game in which the player takes the role of Commander and leads your men to victory step by step. Unlocking cities and arms, and expanding your military power, also can experience the amazing game content; the plot is also beautiful; come to lead your soldiers to fight!
Cute version cartoon-style strategy tower defense game, easy to use, up to dozens of types of buildings and arms waiting for players to unlock gradually, and constantly improve their level. Let yourself unlock more heroes and weapons to improve your strength, and here you can let your team conquer the city and land; more heroes and different skills are waiting for you to command. Your various commands can help you win all kinds of battles. You can choose to develop the navy, Army or Air Force. Many soldiers are waiting for you to choose.
In the meantime, you're going to need. Fight for territory, expand your influence in a war zone, and choose your preferred combat mode. Allied with commanders in other war zones, it was a free-for-all, with a wide range of trophies. Whether it is a building or various objects, you can gently drag them to make a composite. It's an excellent strategy to be able to Everything Changes in multiple battles. Two in one can complete the upgrade operation, so simple, no longer need to experience long waiting time. The only thing you need to remember is territorial expansion. Defeat the evil Legion to expand their territory, and more land means more buildings, faster production, and faster training!
Don't forget that the game allows you to have fun with friends, create alliances with friends, or join your favourite blocks and meet more interesting people. The help of allies will keep you strong and prosperous in a world at war, and you will find excellent satisfaction side by side in the Top War: Battle Game! Synthesis is an upgrade! Both buildings and units are upgraded when combined in the Top War: Battle Game! This game is the first synthetic upgrade to play; an upgrade no longer needs a long time to wait; one can upgrade immediately completed! Add your intelligence and tactics to the Top War: Battle Game and win a string of victories!
The official version of Top War brings you a very excellent strategy tour, showing the players for tower defense world control ability, set up their own Castle, protect this beautiful world! What kind of partner would you be if you had a real strategy, a steady stream of enemies? A very fun 3D strategy game called Top War, where players will have their troops, defend their camps, and pool their resources to attack other players camps, try to be the winner in the end!
Buildings and units can be merged in the top war to create an updated version! An innovative game, with the ability to upgrade the merger of the game, no longer need longer upgrade waiting time, just two together to complete the upgrade immediately! Make an alliance with your friends or join a union and make more friends. With the help of your allies, prosper in this war-torn world, and march shoulder to shoulder to win the Supreme War! Very challenging strategy tower defense game, screen extreme role modelling superb color rendering rich. A level upgrade allows you to upgrade your skills and weapons and quickly pass the level. Divided into different patterns, it can match the role of Friends Exchange experience the endless fun of attack and defense. In addition to humans, you can also subdue many monsters, and monsters are in the field of the venue.
In general, you need to strategize and decide how to attack based on your opponent's layout—search for rivals and lockdown targets among players worldwide. Various arms, different arms can be collocated at will in a war situation. In automatic combat, the troops placed will automatically launch attacks. Don't hesitate to download it!
Description
The Dark Legion is coming! The Tyrant rules the world!
Wars continue and people are homeless. Who can save the world?
Join the Liberty Alliance and step forward fearlessly and become the strongest Commander!
How To Play
Merge to Upgrade
Whether it's a building or units, you can upgrade as long as it is merged! Top War is an innovative strategy game featuring merge to upgrade gameplay, no more long upgrade waiting times, just merge two together and the upgrade will finish instantly!
Recruit Legendary Heroes
Land, Navy and Air Force army troops have gathered! Hire and upgrade heroes with unique skills and lead the three armies to become invincible!
Various Class Options
Want to become a warrior like a Combat Elite on the battlefront, or a professional who makes various kinds of magic weapons? There are Tactical Masters, Grand Marshals, Legendary Craftsmen, and Great Scientists for you to choose from. Use intelligent combinations of Classes to win!
Build an Idyllic Island Base
Starting with a deserted island, build a base to train armies and then make the base more stylish with variety of buildings and decorations. Come and show-off your unique style!
Online Battle with Players from all over the World
A variety of battle modes, Battle of war zones, Wild enemies, War machines, Throne Showdowns and experience real battles with your alliances, fight for glory, dominate the World!
Eternal Land, Cross-Server Battle for Domination
After a long period of construction and development, make way to the Eternal Land. A new large-scale cross-server gameplay with unbelievable battles, the experience will fulfill the desire in your heart: Conquer the World!
Gather your alliance friends and go to unveil the mystery of the Eternal Land!
Comment
You may like it.