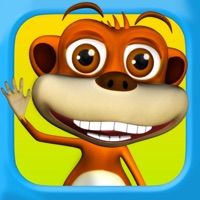 Talking Monkey Chimpy
Platform :
Size : 181.4 M
Date : May 18, 2021
Version : 1.5
Devoloper : Peaksel
Tags : Talking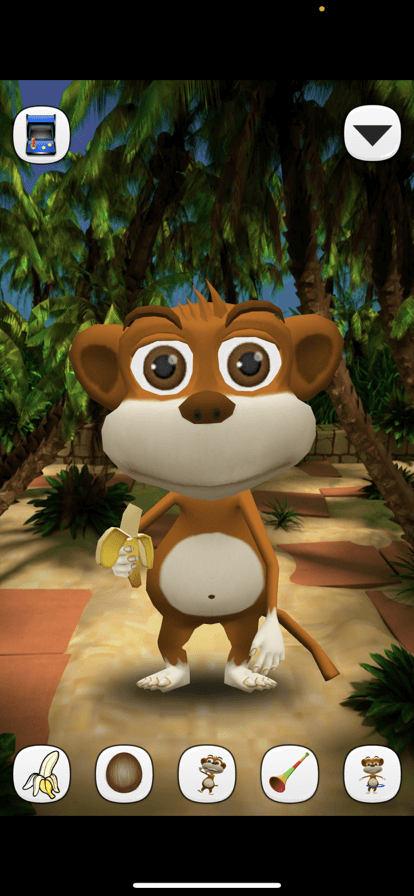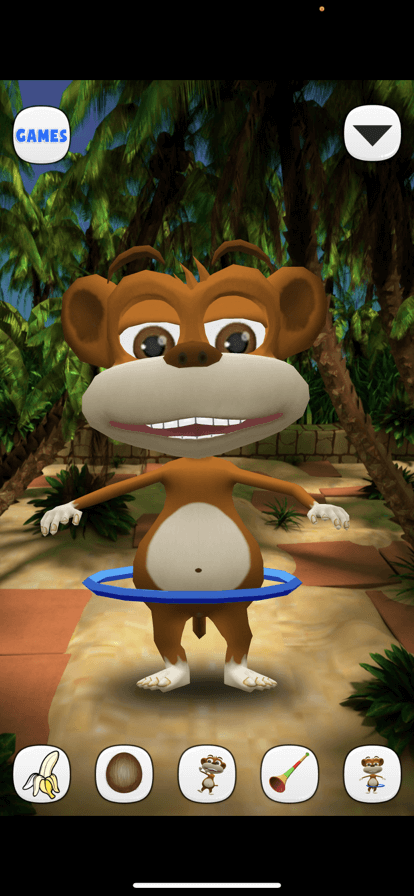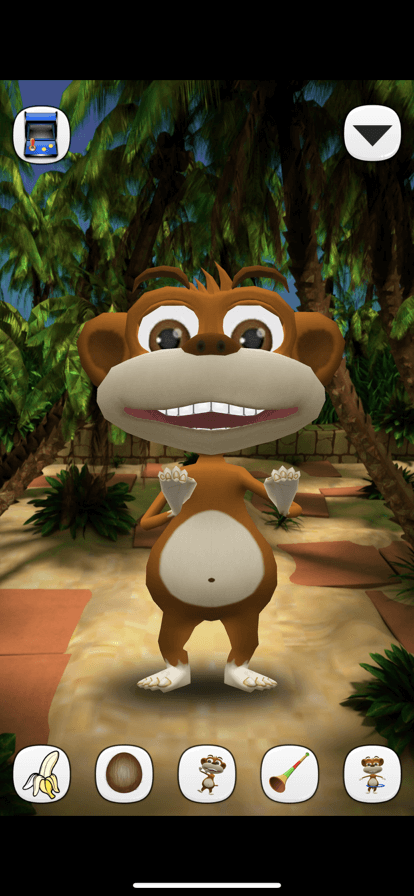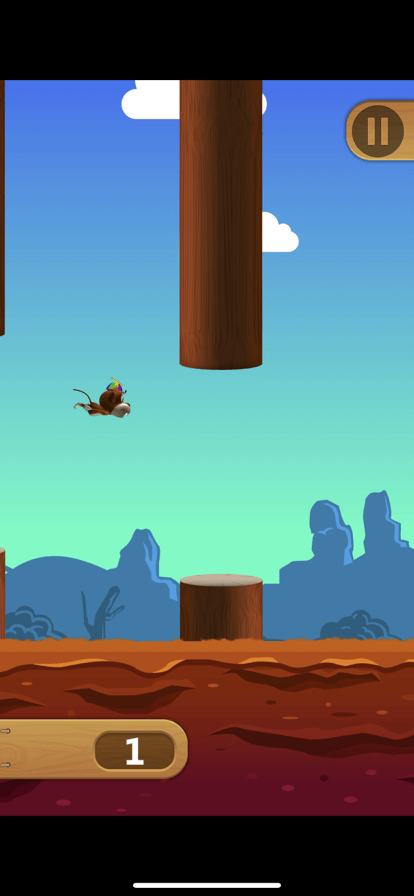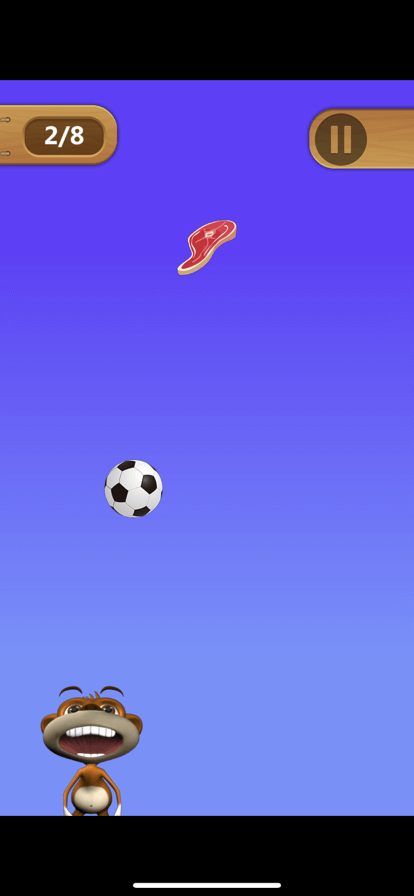 Get The Game
This game's download link redirects to App Store and Google Play, while the purchase link redirects to Amazon. Neither of the links contain malware nor viruses, please feel free to try it out!
Editors' Review
Talking Monkey Chimpy ©Copyright by FunGameShare, Do not Reproduce.
Talking Monkey is a pet raising game. The game is similar to "Talking Tom Cat".The world of animal games just got a new member: Chimpy. You may not be able to see the monkeys in the jungle, but you can definitely play fun games with monkeys talking to you. Talking Monkey Chimpy is one of our free kids games and your days will be full of laughter and joy.In the game, you can raise a cute little monkey.With simple operation and multiple means of interaction, it's pretty easy for you to get started,and the little monkey can repeat according to your words.
Talking monkey Chimpy takes you on a gorgeous adventure through the jungle, where you can play games for kids with funny monkeys. If you like playing with monkeys, then Chimpy will definitely be your favorite talking pet. This baby monkey loves to catch and eat bananas, so you have to make sure you never get hungry.Talking cats and talking dogs are hilarious, but talking monkeys are much more fun to play with as pets.Play small games with funny monkeys and you will soon become best friends!
Hints for playing
You could talk to the monkey and he will repeat to you in a funny voice.
You could tap the monkey's stomach to make him laugh.If you Click on his head, hands or feet, he will get a reaction.
You could swipe the screen up and down to watch the monkey jump.
You could say hello or give him a slap and tickle the little monkey and see what else he can do.
You could play mini games with Chimpy because he loves bananas, he will get bananas in the game. There are several games for you to choose, one is the flying monkey. You need to control your monkey to get as many bananas as possible, you can try to make him go flying around the trees as if your monkey is a bird and make sure he gets all the bananas around and dodge the obstacles.The other game is BANANA DASH. You need to move your monkey to get as many good bananas as possible the better. Make sure he doesn't eat the rotten ones because it means the game is over.
Game features
The game has a plentiful content of levels and unique challenges to play.With cute and funny characters, you may get addicted to the new challenge content and many interesting designed traps or brainstorming mini games.
Shortcomings
The smoothness of the screen needs to be improved, the overall interactive effect is good but sometimes there is a lag in the interaction.
You can only interacts with the little monkey through mini-games or by petting him, so his upgrades are a bit slow compared to the talking tomcat. If the game could add some extra upgrade games, so that can solve the problem of players tired of playing the game due to frequent game play.
The theme of the game is mainly around monkeys and bananas,it lacks the diversity of game themes,It is suggested that the game then enrich the game theme, so as to meet the needs of more user groups. Because when you always just play climbing trees and picking bananas, you may feel bored.
Because it is a free-to-play game, the implanted ads are somewhat intensive. And these ads don't have much to do with the game itself, which makes players very unpleasant and annoying. In between the game switch, the ads will pop up automatically and force you to watch, which badly affects the game experience feeling.
Description
Talking Monkey Chimpy is a casual simulation mobile game developed by Peaksel. The gameplay is similar to Talking Tom Cat, but this time the protagonist is a monkey. Many people have raised small pets in reality. This game is actually similar to raising kittens and puppies in reality. The happy little monkey brings infinite joy to you just like your little friend, it will also respond to your happiness and sorrow.
How To Play
1. Jump flexibly, avoid all kinds of dangerous traps, and reach the end safely.
2. Each challenge will exercise the player's hand speed, you can be careful not to fail.
3. Props appear randomly, picking up is of course the best, which can help you improve your winning rate.
4. A lot of things can be taught to it, and it will also learn how to speak, even with the same timbre as you, so that you can complete various development tasks.
Comment
You may like it.