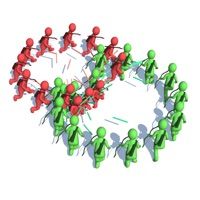 Archers.io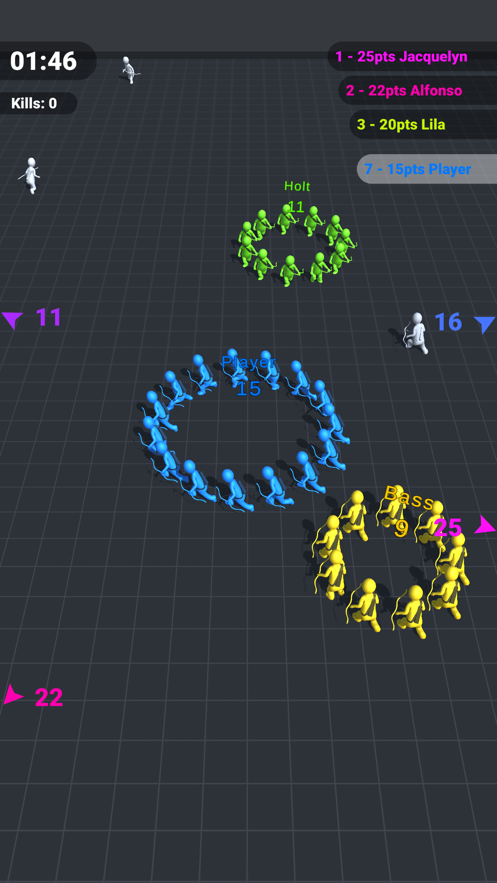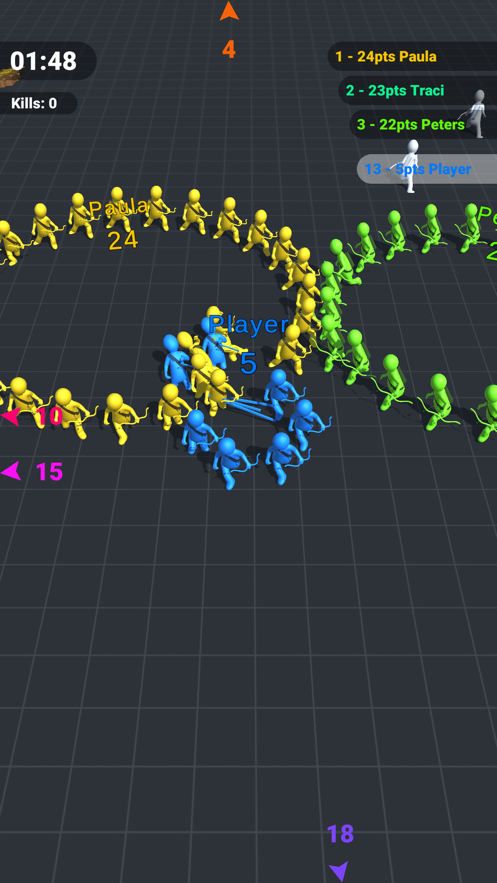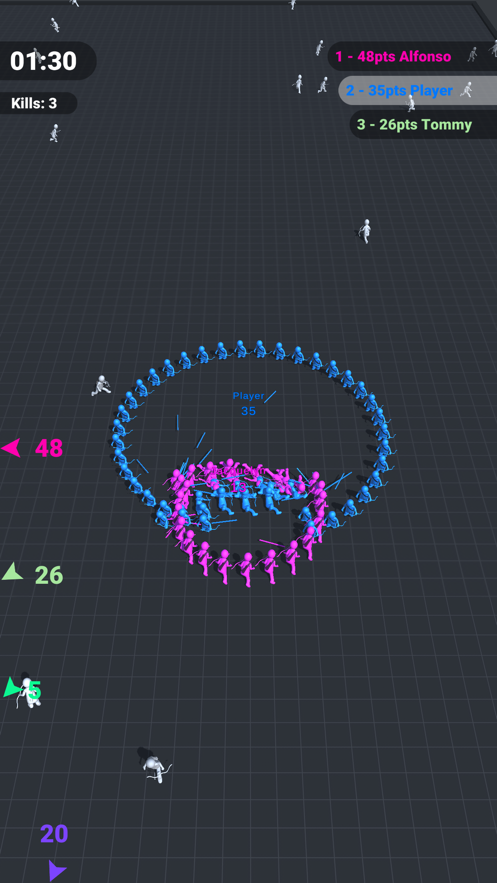 Get The Game
IOS
This game's download link redirects to App Store and Google Play, while the purchase link redirects to Amazon. Neither of the links contain malware nor viruses, please feel free to try it out!
Editors' Review
Archers.io ©Copyright by FunGameShare, Do not Reproduce.
Has anyone ever heard of a battle where archers defeated the enemy? In an ordinary battle of the Anglo-French War, English longbowmen defeated a knightly party composed of French nobles just by relying on their bows and arrows as well as the terrain advantage, and many knightly nobles just died. Therefore, do not underestimate the power of archers. In fact, in essence, human warfare is throwing stones at each other. After a long historical development, people changed from throwing stones to throwing spears, then people started throwing bows and arrows, and then to bullets. Finally, in our time, people started throwing missiles. But the basic logic inherent in warfare has not changed, and archers will always be the main force in the army. So, are there any volunteers who would like to play a game about archers with me? Archers.io is one such game that focuses on archers, but is different from archery simulation. Players don't need to feel how to actually shoot arrows and deliver them accurately to the target. Players just keep swiping the phone screen to collect all the archers on the route to their team, and then through this growing team to defeat other teams. The game is very simple but very fun, you can win the game in a mindless way without thinking, or you can use small methods and tricks to get an advantage and dominate Archers.io. I'm going to teach you some of my tips for playing Archers.io. If you are really interested in playing this game, you can take a look at them and maybe they might give you some useful help.
First, I don't play Archers.io with a head-to-head struggle approach. This is because you will be overwhelmed by the enemy in the development phase of the early game. At the beginning, you don't have a lot of people on your team, so your archers don't give the opponent enough firepower to suppress them. Your only one or two archers are the ones you have to protect, and if you lose troops at the beginning of the game, then you won't be able to achieve victory. Or rather, the chances of you being able to finally defeat all your enemies will become slim. But if you do manage to protect the early seedlings, you will make your team grow like a big tree, and then you will collect good archers. Once your team archers are up in numbers, you'll be able to deal consistent damage. So, at the beginning, my strategy is to dodge when you can, put your flexibility to use, and not get too close to the powerful enemy team, you can place your finger on the bottom left corner of your phone screen. Or your finger control range does not go beyond this area, trust me, you can safely get through the early development phase in Archers.io. Second, once you've managed to collect 5 or 6 archers, your team gets stronger and you come to the mid stage of Archers.io. This phase is a period of rapid expansion where you have to maximize your archer damage, so you change the mindset of your early play. You make your obscene strategy a little more aggressive, so you can become more aggressive, and by the time you've eliminated a sufficient number of enemies in this phase, you'll have survived what amounts to the most difficult period of the entire game and be waiting for victory later on. Finally, you will feel that your own team of archers is unparalleled powerful, and you no longer need to think about how to defeat your opponents in the late game, because for you crushing your opponents is as common as breathing.
Description
Archers.io is a great shooting game, players who like shooting can have fun in the game if they can't experience it in life. Collect archers and defeat your enemies to become the biggest archer army. Destroy all enemies on the field and become the champion. In the game, various buffs will be randomly generated to enhance the fun of the game.
How To Play
1. Play as an archer with a powerful bow and an unlimited number of arrows to complete your mission.
2. Roam the map carefully and always keep an eye on your back. The virtual stick lets your character move left and right, and the one on the right lets you aim and shoot. Defeat all kinds of strange archery creatures, grab their props and bows to gain extra bow and arrow skills.
3. As you move through the levels, you can collect experience points, which are necessary to level up and improve your skills. Once you hit an opponent, you must shoot him with your weapon immediately before he kills you.
4. There are a variety of chain skill reactions, such as throwing alcohol first, and then using rockets will cause multiple rounds of burning effects.
Comment
You may like it.