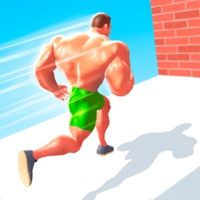 Muscle Rush - Destruction Run
Platform :
Size : 232.67 MB
Date : April 26, 2021
Version : V1.0.8
Devoloper : SEIGEIMS, OOO
Tags : Casual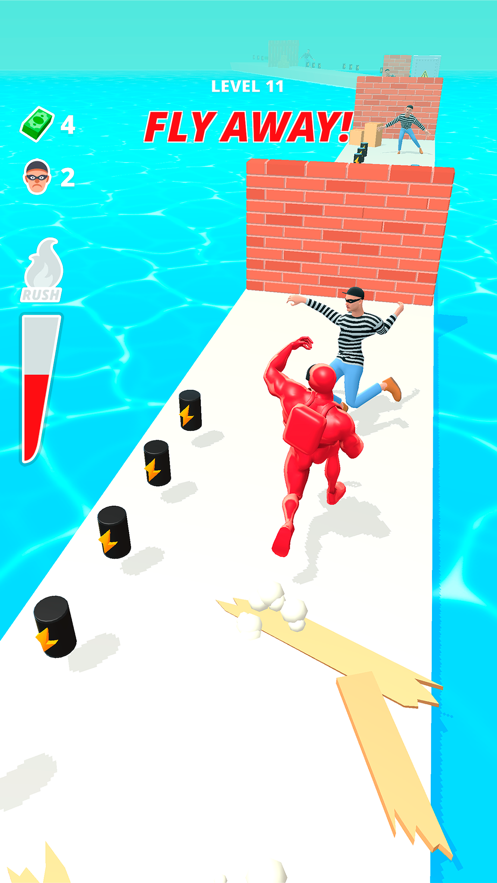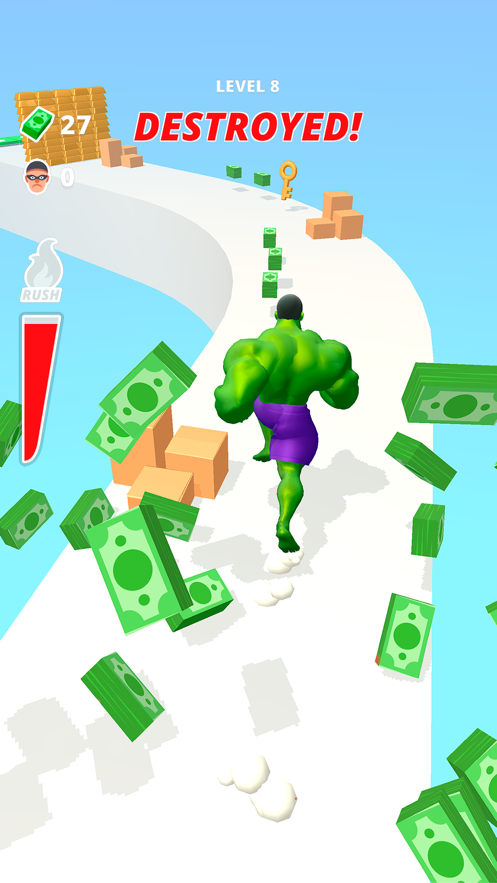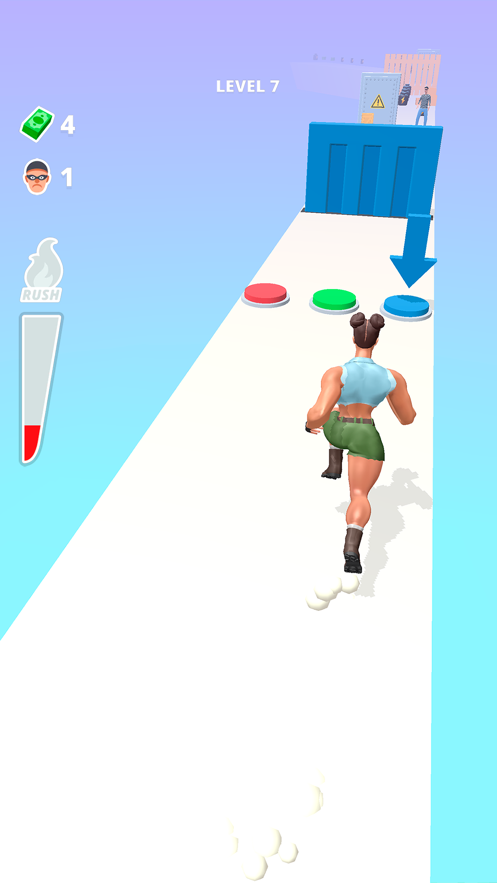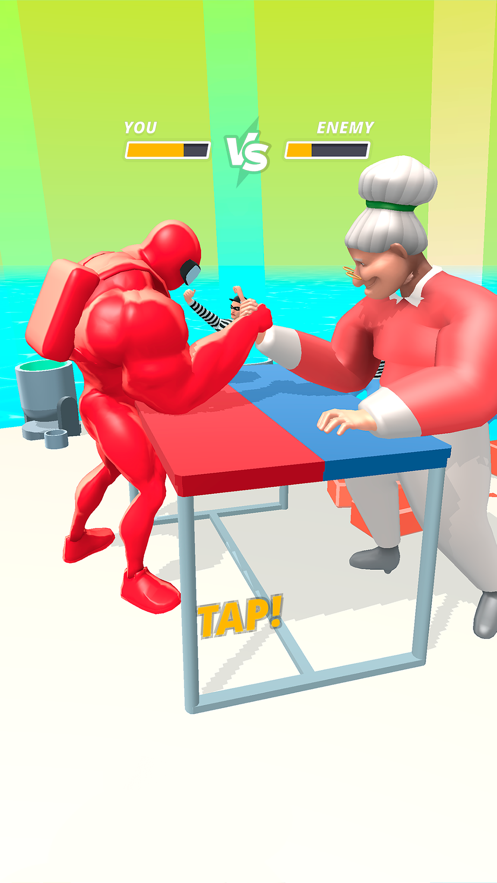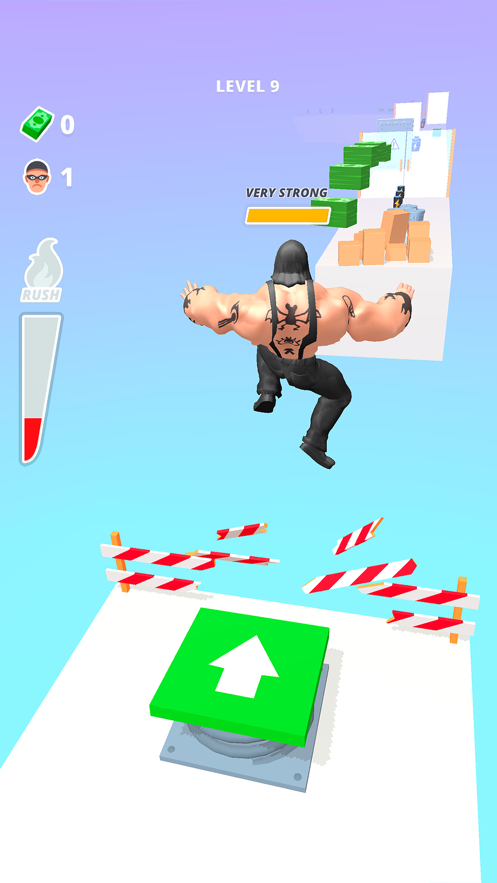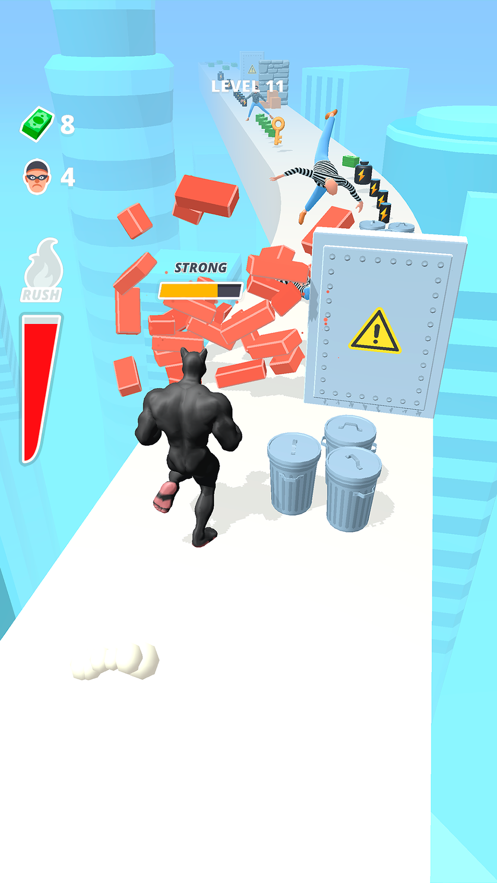 Get The Game
IOS
This game's download link redirects to App Store and Google Play, while the purchase link redirects to Amazon. Neither of the links contain malware nor viruses, please feel free to try it out!
Editors' Review
Muscle Rush - Destruction Run ©Copyright by FunGameShare, Do not Reproduce.
Have you ever worked out or are you still working out? Or maybe we gamers never set foot in a gym. In fact, moderate exercise is helpful to keep us healthy. If you want to be like Arnold Schwarzenegger, you have to put up with a lot of pain, you have to put up with a lot of pain that other people can't put up with, of course, it's not just hard work, it's just the basics, it's just going to be crazy at the gym and it's not going to improve your muscles significantly. You also pay a lot of money for beef, chicken and protein powder. If you can't do this, you're not going to be able to build muscle. So if muscle gain is so painful, why would anyone continue to pursue it? The answer is self-evident, of course, in order to make their body look more perfect, so that more people like themselves. In Muscle Rush-Destruction Run, you don't need to drink protein powder or do miracle exercises to gain Muscle. It's fun. In this parkour game, you can train or replenish your energy by running on the road, collecting batteries, breaking bricks, glass, etc., and finally arm-wrestling the boss and defeating him, or the growing number of muscled bad guys.
The game is so simple that you don't even have to think to earn rewards in Muscle Rush-Destruction Run. You don't have to worry about whether or not you should play the game, because it's designed for anyone who wants to spend their leisure time. What I said about not having to think is true, you don't even see instructional levels in Muscle Rush-Destruction Run, you might see hints on how to get your character to move up and down or side to side, However, Muscle rush-Destruction Run can do very little for you. You have to play Muscle rush-Destruction Run on your own. I think the game has some merit, but I don't want to talk about it in an overly official way. I will use my own personal experience to introduce Muscle rush-Destruction Run from several aspects. This game is quite intense, and the feeling of tension is not quite the same as that given by other games. In other games, you feel nervous, but you know that the difficulties that make you nervous can be solved with your wits and ingenuity. But in Muscle rush-Destruction Run, your nerves never seem to end. That's because the gameplay is so fast and aggressive. You'll see endless obstacles in this game, and you'll have to make sure you avoid them before the end of each level. Only in this way can you safely maximize your muscle mass and defeat the boss in an arm-wrestling match. However, you will find that the level is endless, you still have to deal with the next level, this is exactly the same as your life, life is long, and line and cherish. The second point is that you can not only get punished in Muscle rush-destruction Run, you can also get some rewards. You need to know how to distinguish between punishment and reward, which things can be collected and which things can not be touched. You don't know all of this in explicit instructional levels, so you have to figure out if you can get strange objects on the road in stressful situations. This game makes fitness a fun concept, and with the beautiful graphics and satisfying music of Muscle Rush-Destruction Run, you'll love this game.
Description
Muscle Rush is a puzzle casual mobile game developed by Potakotap. The overall gameplay of the game feels very magical. The simple style design has a simple beauty, and the operation is the same as the regular casual mobile game. Players just swipe left and right on the screen. During the game, players should use energy blocks to recharge their energy. With the increase in the size and strength of the character. There are many levels of puzzle decompression waiting for you to unlock. In addition, there are also various dazzling skins, character skills that can be unlocked, and equipment.
How To Play
The character is a muscular. In the process of controlling the movement of the player, he needs to continuously collect the batteries on the track. The more battery energy collected, the greater his muscle strength, which can penetrate multiple walls. Now, you can only continue to pass the level in the game if you penetrate the wall, and you can play stronger strength and challenge more levels with brute force.
In addition, there are a variety of hero characters to choose from in the game. In the same operation interface, you can also unlock other skins such as hats. In addition to these, the upgrade of the strike force and the increase in the multiplier of the customs clearance rewards are all remarkable features of this game. Not only that, every time the player successfully breaks through more subsequent levels, the mini-games at the end of the level will also allow you to experience the power.
Comment
You may like it.