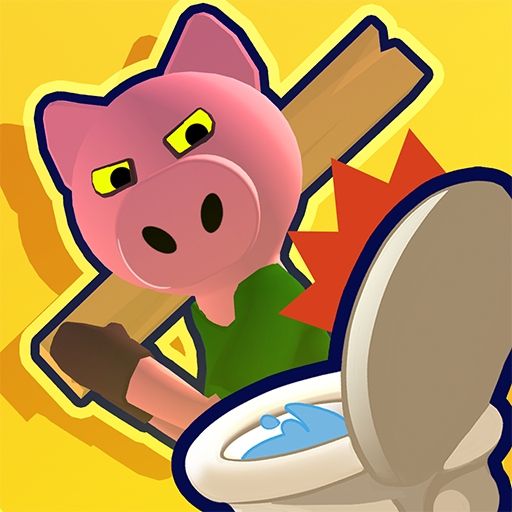 Object Hunt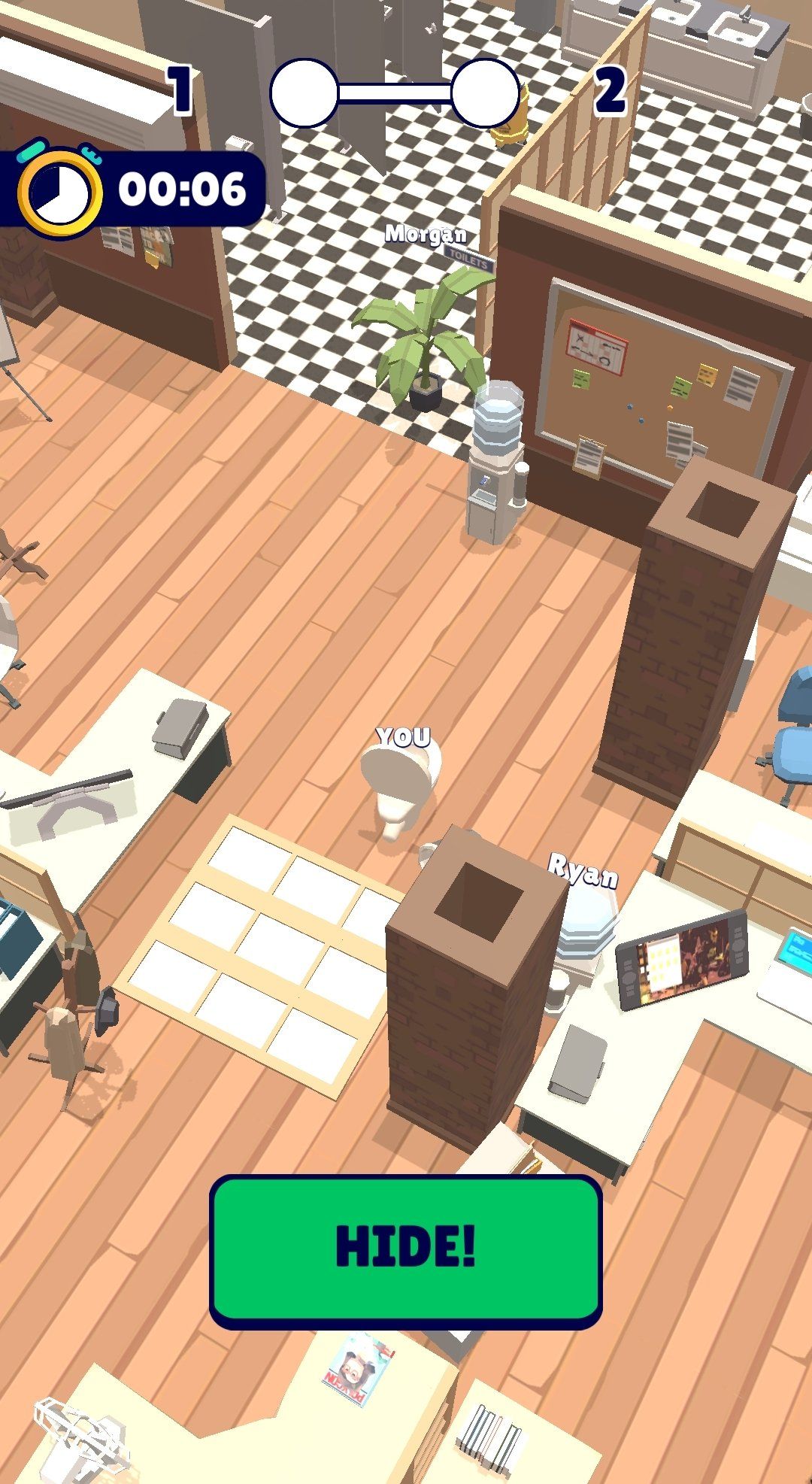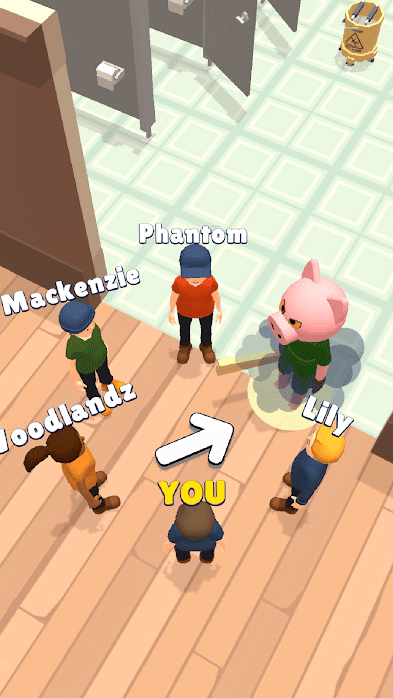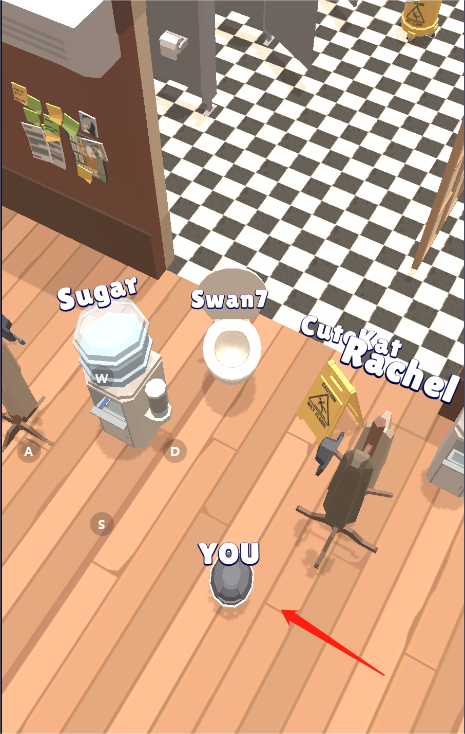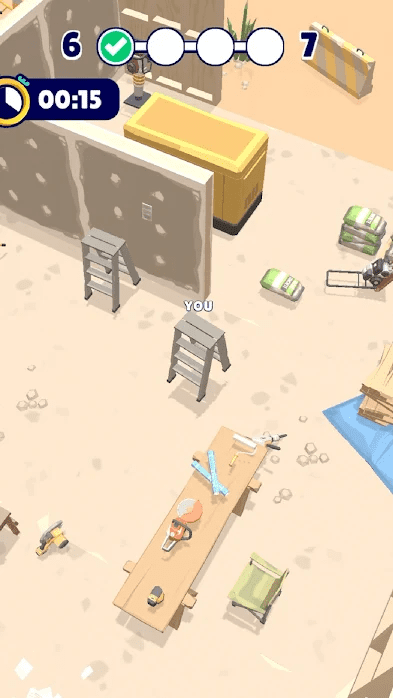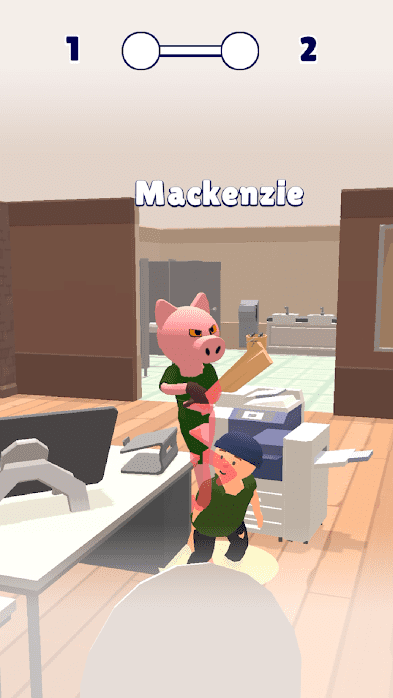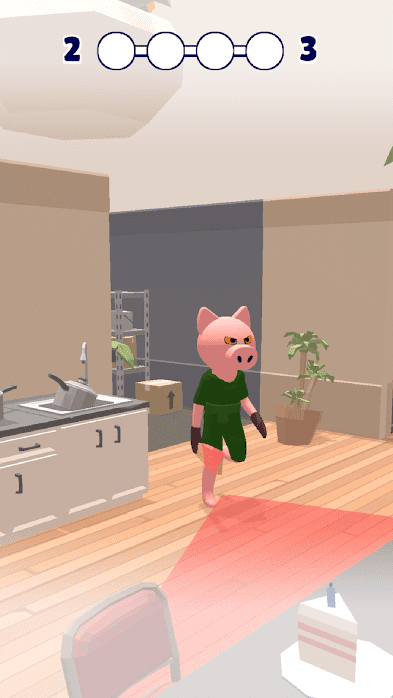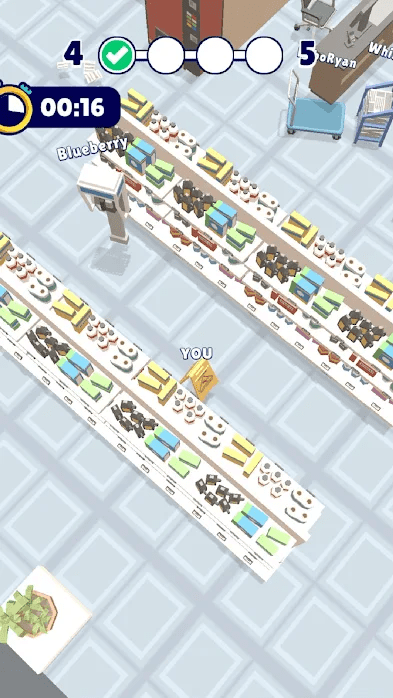 Get The Game
This game's download link redirects to App Store and Google Play, while the purchase link redirects to Amazon. Neither of the links contain malware nor viruses, please feel free to try it out!
Editors' Review
Having personally dived into the world of Object Hunt, I was pleasantly surprised by how addictive the game quickly became. The simplicity of its premise doesn't detract from its depth and the nail-biting moments it can produce.
As a hider, the initial moments are crucial. I found myself constantly second-guessing my hiding spots. Do I blend in enough? Is my position too obvious? The tension escalates as seekers move closer, scrutinizing each object, and the thrill of evading their gaze is exhilarating. Moving to accumulate more points often felt like a daring gamble – the rewards are enticing, but the risk of being discovered is palpable.
On the flip side, being a seeker brings its own set of challenges. I often found myself observing the room's layout intently at the start, hoping to identify any disparities later on. The satisfaction of uncovering a well-hidden player is immensely rewarding.
More than that, the levels are narrated with immersive details that grace the screen with bright and charming graphics. The variety in challenges per level makes it intensely gripping. Objects are superbly disguised, demanding keen attention yet making the discovery process an exhilarating experience. This blend of challenge and simplicity serves as the perfect platform for spontaneous enjoyment and mental engagement.
All in all, Object Hunt by Kwalee is a delightful blend of strategy, observation, and quick thinking. Its charm lies not only in its innovative concept but also in the myriad of emotions it evokes, from the tension of hiding to the euphoria of a successful hunt. It's a game I foresee remaining on my device for a long time.
Description
In an era where mobile gaming thrives on innovation, Kwalee Ltd. introduced a refreshingly delightful treat to gamers around the world on November 24, 2020, with their game Object Hunt. By combining the nostalgic essence of hide-and-seek with vibrant graphics and engaging mechanics, Object Hunt offers an experience that is both familiar and innovative.
At its core, Object Hunt is a multiplayer game, inviting players to join a digital game of hide-and-seek. Set in colorful, detailed environments, players can become objects that blend into the scenery and hide from seekers or take on the role of seekers, hunting down players-turned-objects. The interplay between hiders and seekers unfolds in a vibrant, digital playground, ensuring each game is a unique challenge.
How To Play
The game opens to a vividly decorated screen offering you to dive into a world of animated exploration. Its inviting ambience easily navigates you through the initial setup and understanding of the game.
Hiders: Your objective is simple – disguise yourself as a random object in the game's environment and remain hidden until the timer runs out.
- Once you start a dodge battle, with the rotation of the dial on the screen, you will see that one of the characters in the same game is randomly selected as the seeker and disappears, and then, including you, the companion will be randomly transformed into something according to the rationality of the scene, such as the toilet in the bathroom or the lamp in the office.
- Once transformed, choose a strategic location to hide. It is essential to merge seamlessly with your surroundings and avoid standing out or moving around.
- While it can be stressful and scary to watch the seeker step by step and try to hit every object in his path, it is also a risk-reward process. Because as the timer goes on, the time left for the seeker to search shrinks. Once you are able to overcome the doubts of the seekers and survive to the end, it means that you will receive a rich coin reward and win a victory for your side.
Seekers: You have a set amount of time to identify and punch all the hiders.
- Look for objects that seem out of place. Did you spot two identical flower pots next to each other? One of them might be a hider!
- Once you suspect an object, never hesitate to recognize, just swing your baseball bat and hit it. If it's a hider, they'll be revealed.
- The key to winning is to think logically about props that don't fit in the room or are suspiciously repetitive. Critical thinking will come in handy in this game!
Comment
You may like it.