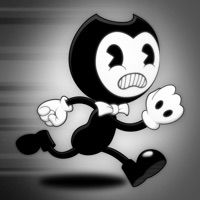 Bendy™ in Nightmare Run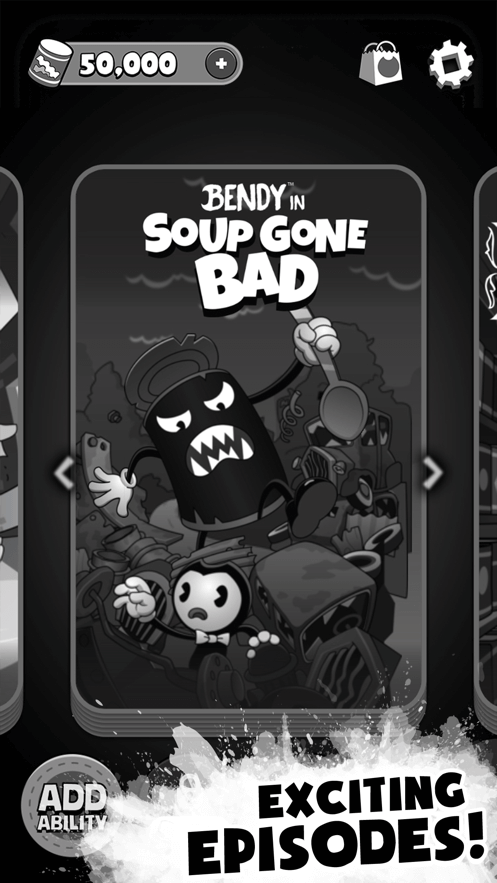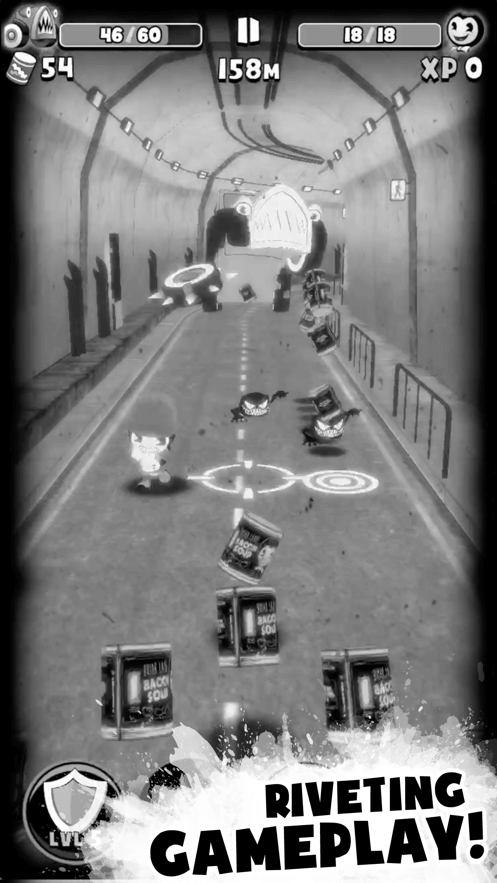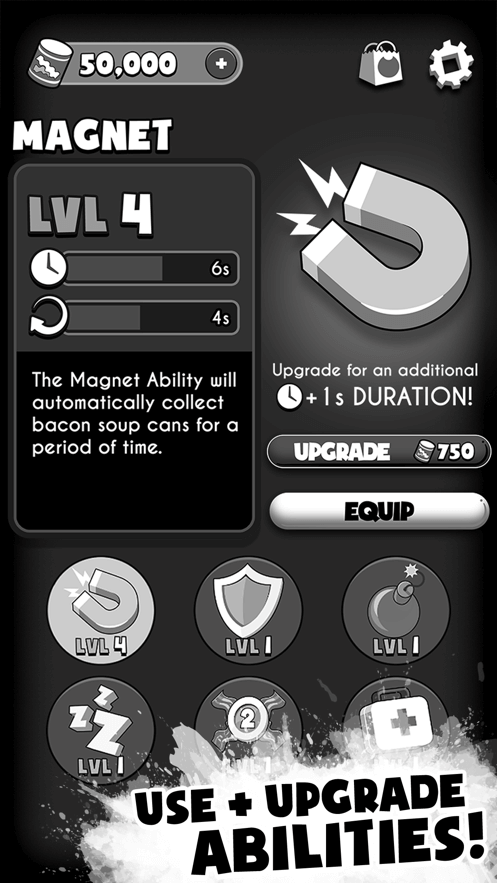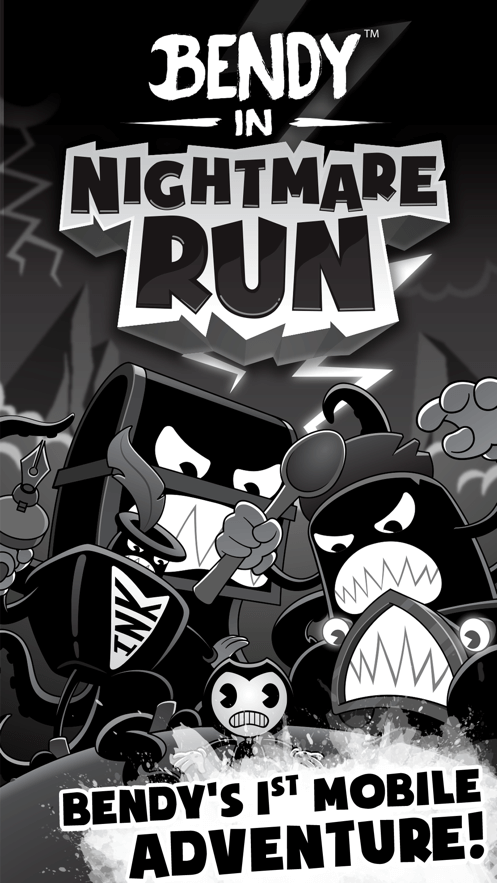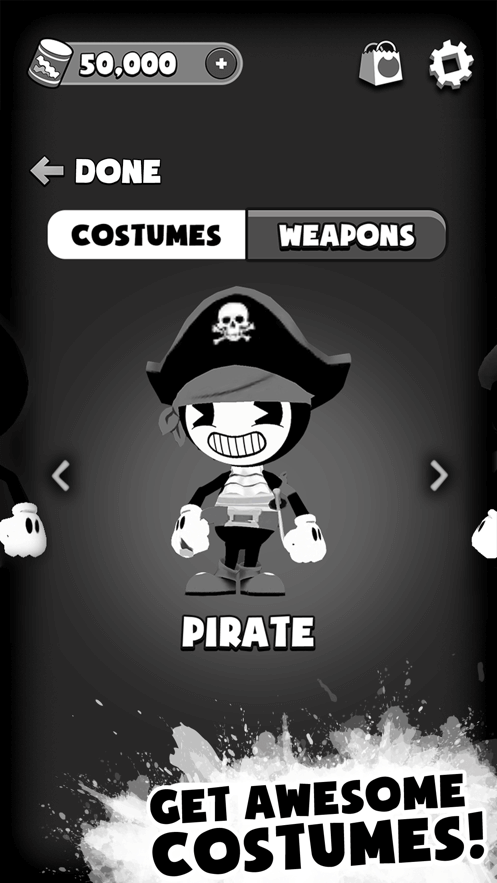 Get The Game
This game's download link redirects to App Store and Google Play, while the purchase link redirects to Amazon. Neither of the links contain malware nor viruses, please feel free to try it out!
Editors' Review
Bendy™ in Nightmare Run ©Copyright by FunGameShare, Do not Reproduce.
Bendy in Nightmare Run is a mobile spin-off adventure game for the Bendy franchise, and was released for free in 2018 on both Google Play and iOS AppStore on mobile devices. It was produced and developed by Joey Drew Studios. Since its release it has received generally positive reviews.
In this game, you need to play as Bend, Boris the Wolf or Alice Angel, and dodge and counter-attack four of the biggest and nastiest bullies (Chester, Gaskette, Canoodle and Dewey) depicted in the classic 1930's cartoons of Joey Drew Studios. The gameplay itself is very similar to other mobile games like Temple Run and Subway Surfers. What makes this game unique is its graphics. The game takes place in the Bendy cartoon universe, which is designed to be black and white. And the game's scenes are varied - whether you're in an adventurous pirate ship, on a bustling city street, in a crowded junkyard or in a not-so-quiet library, the chasing and fighting never stop!
The game is not just about avoiding the obstacles. During the course of the game, you need to collect cans filled with soup and other retro goodies. These items are useful for unlocking new costumes, buying new characters, and various improvements. In each cartoon scene, a different boss will chase you from the beginning to the end and assault you with increasingly powerful attacks throughout the level. And each attack from the boss is different, for example, some bosses throw tires at you, while others use lasers and cannon blasts. Therefore, you need to choose different characters to deal with the enemy's attacks.
In addition to collecting soup cans on the run, you can also get more soup cans by defeating the boss and not taking damage. These soup cans can be used to level up your character, and you can also customize your character with unlockable costumes and episode-specific weapons. Besides, you can use three different weapons in the game: a brick, an axe or an anvil, each of which deals different damage.
Where there's Bendy, there's always trouble brewing, and Bendy needs your help to stay out of trouble. The chase is on and the battel begins!
Pros and Cons
Pros
-The game's graphics are designed in black and white and the game has interesting graphics peculiar to cartoons of 1930s. Players can feel the retro aesthetic through the remarkable graphics.
-Players can get exclusive access to official T-shirts, posters, keychains and other commemorative merchandise to bring the game's beloved characters to real life to keep them company.
-Players can play in four unique cartoon worlds, which makes the game fresh.
-The operation of the game does not differ much from other parkour games, and players can achieve sprinting and jumping actions by simply swiping.
Cons
-The game still has some bugs that need to be fixed. For example, it sometimes crashes or lags, which affects the game experience.
Game Review
The graphics in this game are very unique, with a black and white design that is rare in modern games. Coupled with retro cartoon patterns, this game becomes an unforgettable journey that retro lovers cannot miss. In addition, the game is also very rich in content. Levels throughout the game are divided into four "stories" of six acts each. Each story has a different boss with an unique attack style, which makes the game very playable.
Description
This is a reverse parkour game, compared to the traditional run forward to collect gold coins parkour game, it is more like a survival game, the focus is not to collect but to deal with the attack of the chasing box monster and the release of the chasing imp, in general it belongs to an innovative parkour game, the changes in the gameplay and similar to the black and white film graphics and music make the game very special.
Players in the game has retired former animator Henry, invited by his past partner Joey Drew returned to the long-abandoned animation studio; and those 30 years ago by your creation of cartoon characters have been given life, and is now ready to take revenge on you.
Comment
You may like it.