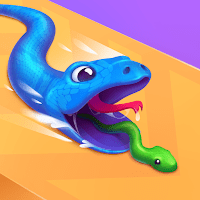 Snake Run Race・3D Running Game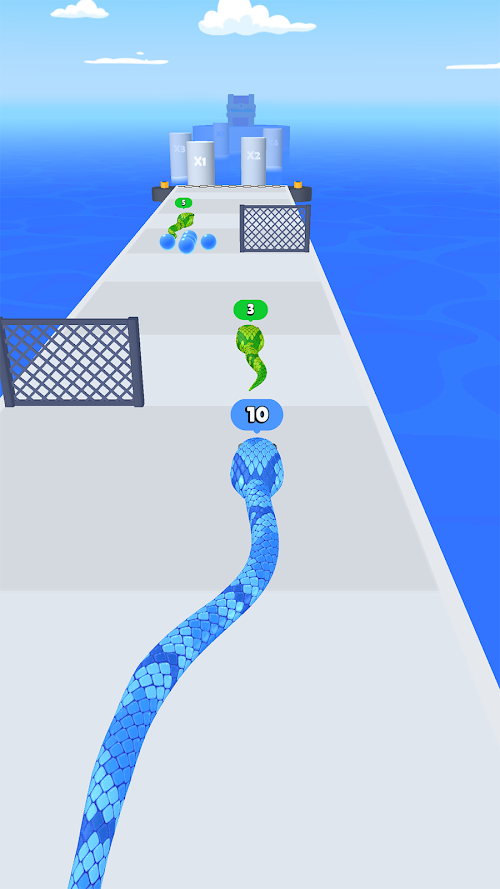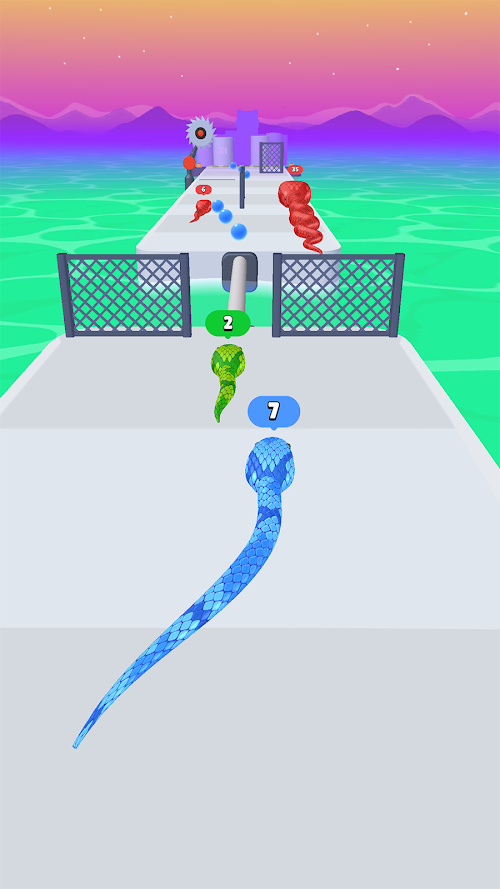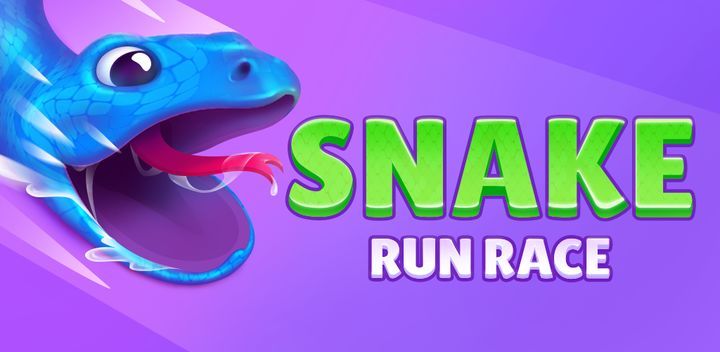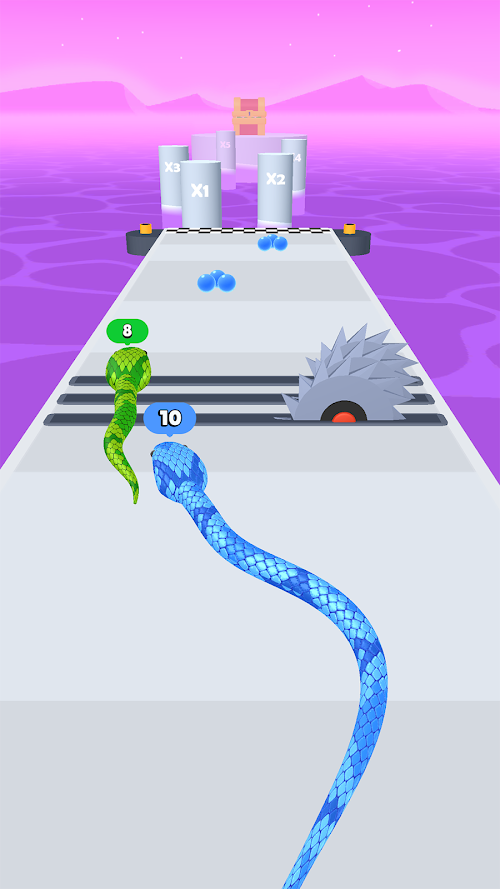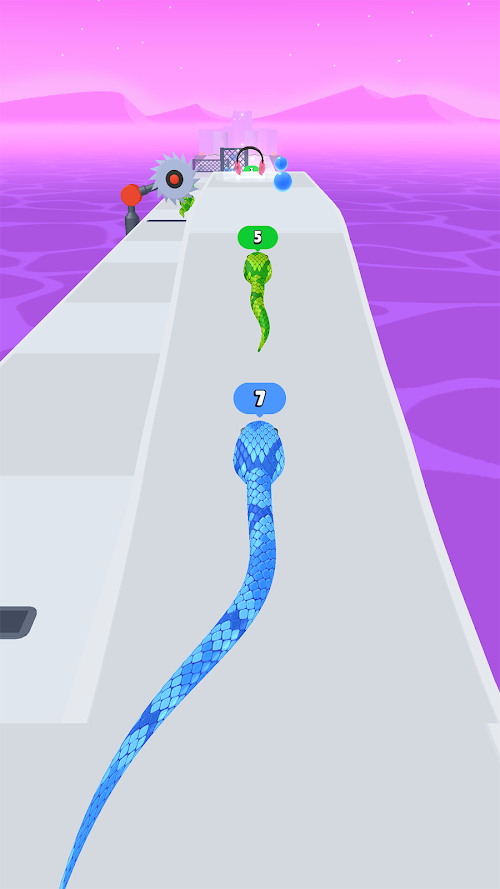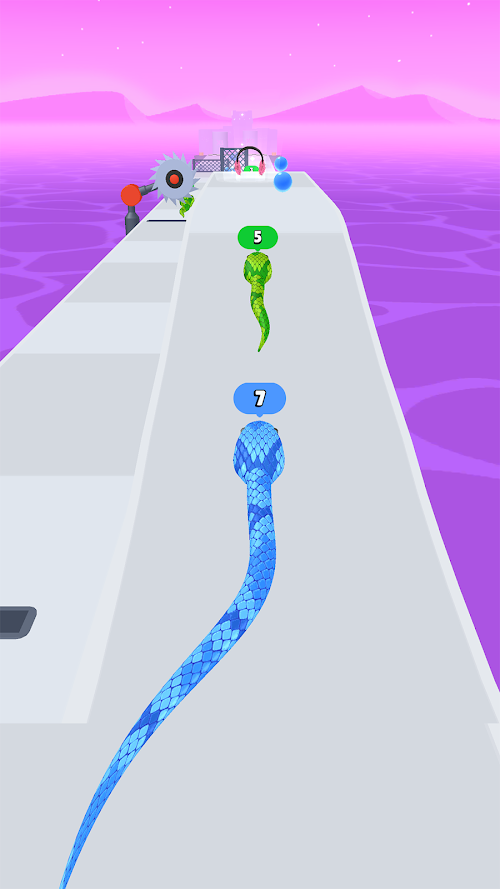 Get The Game
This game's download link redirects to App Store and Google Play, while the purchase link redirects to Amazon. Neither of the links contain malware nor viruses, please feel free to try it out!
Editors' Review
What happens when Snake Run Race is transformed into a parkour game? We suggest the action parkour game "Snake Run Race 3D Running Game" today. It features a gluttonous snake as its background. Players in the game control a genuine snake that they must navigate through levels while dodging traps and obstacles and collecting items to portray the fun and exciting decompression parkour game.
Snake Run Race 3D Running Game's artwork utilizes 3D three-dimensional art modeling, a third-person viewpoint, a mix of solid and gradient backdrop colors, and levels constructed on a big ocean with a wide range of traps laid out on the water's surface in various levels. The snake you manage will vary in length depending on its capacity to enlarge its head, and its pattern on the snake's body will be more intricate and realistic. The character has a highly realistic shape.
According to the user experience, "Snake Run Race 3D Running Game" is a commercial game with creativity. It chooses genuine snake animals as the main characters and guide them through levels filled with numerous traps and obstacles in a game environment where parkour games are frequently dominated by demons and monsters of all kinds.
On the other hand, despite the fact that the game itself benefits from the effect of the action parkour category, the game's cumulative download is directly impacted by the genuine snake's less inventive primary character design when compared to other well-known IP characters.
Please make sure not to overlook "Snake Run Race 3D Running Game", if you enjoy parkour games, and snake creatures.
Description
Snake Run Race・3D Running Game is an action parkour game. In these challenging stages, you will take control of actual young snakes, enjoy heart-pounding gameplay with excellent graphics, distinguish yourself from the other crawling snakes, and succeed in parkour challenges. Enjoy the simple game and give yourself a short vacation from the pressures of hectic school and work.
The Google Play's official free game hit list is currently headed by "Snake Run Race 3D Running Game," which has had over 500,000 cumulative downloads, content that has been rated as acceptable for all users, close to 1,000 reviews, and a rating of 4.2. In 15 different parts of the world, it has cracked the top 10 arcade game charts.
How To Play
The gameplay of "Snake Run Race 3D Running Game" adopts the standard action parkour gameplay, in which you play as a real snake, moving through the levels while gathering the same kind of objects to increase your strength, dodging traps and obstacles, maintaining your strength, and constantly breaking through the various hardships that appear in the race, putting on an amazing and thrilling show. In order to maximize your limited time and really enjoy the game, the short levels also result in a short game time.
Comment
You may like it.