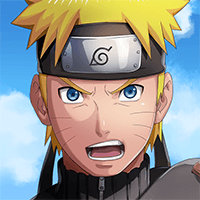 NARUTO X BORUTO NINJA VOLTAGE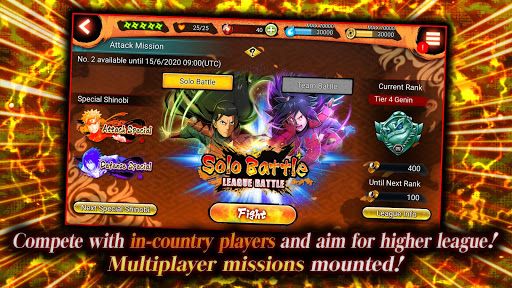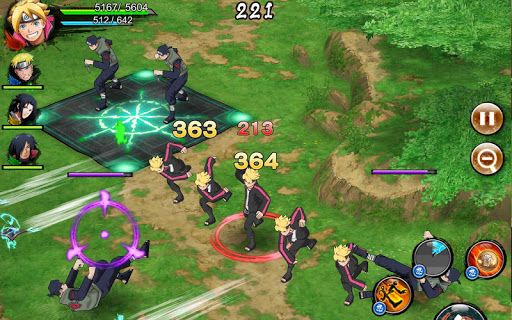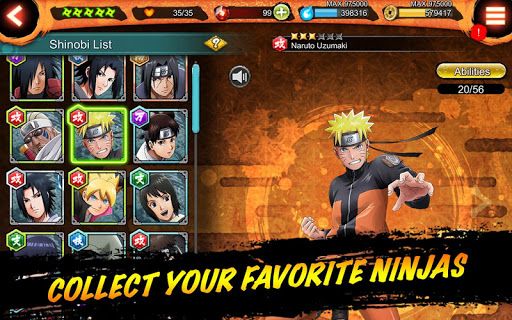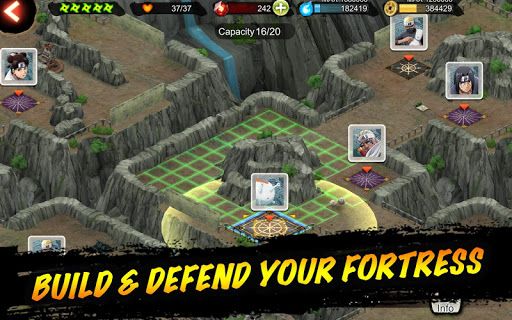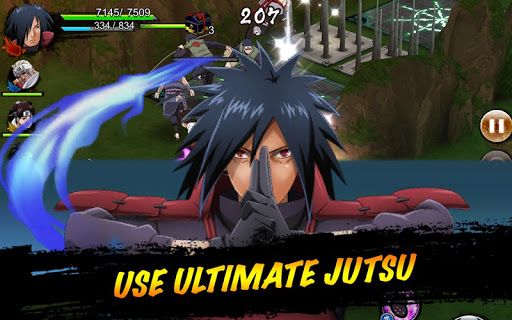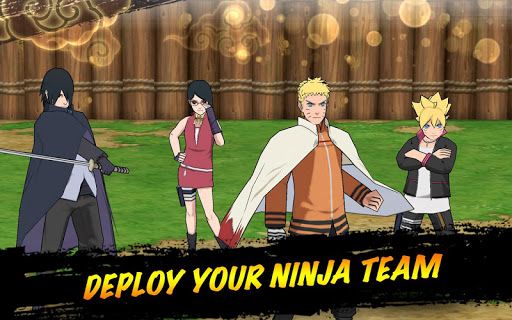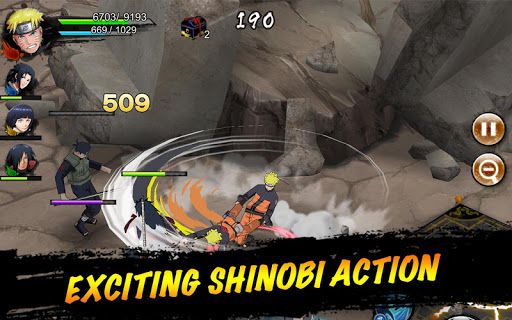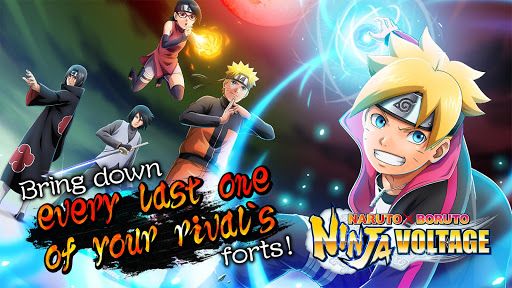 Get The Game
This game's download link redirects to App Store and Google Play, while the purchase link redirects to Amazon. Neither of the links contain malware nor viruses, please feel free to try it out!
Editors' Review
NARUTO X BORUTO NINJA VOLTAGE ©Copyright by FunGameShare, Do not Reproduce.
NARUTO X BORUTO NINJA VOLTAGE is an anime shinobi fort action game produced by BANDAI NAMCO Entertainment Inc., a Japanese company who is well-known for its anime production. At the moment, the game could be downloaded on both iOS AppStore and Google Play. The game has already attracted millions of players to enjoy it, and it is estimated that the number of players will keep growing in the future.
The influence of Japanese anime on teenagers is as huge as the influence of Disney films on kids. In other words, Japanese anime is very popular all over the world. And among those best performing anime, NARUTO could be regarded as the best of the best. In the anime, the cool fighting actions have attracted lots of fans in the real world to imitate, and the strong mind of the main characters keeps encouraging people when they come across difficulties. Since the anime is loved by so many people in the world, it's a cool idea to produce a ninja game based on the anime.
NARUTO X BORUTO NINJA VOLTAGE is basically a fortress strategy action game based on the anime NARUTO and its sequel BORUTO. In the game, you need to collect characters, and to train them, so as to group your ultimate powerful clan; you need to send your powerful clan to attack other fortress so as to gain resources; and you need to build your own fortress and develop your own trap to protect the resources of your village. What's more, online multiplayer mode is also supported. It allows you to enjoy the game with your friends as well as other players from all over the world. In the multiplayer mode, you can join a guild, team up with other players to go on specific missions.
There are a great number of similar games in the world, and NARUTO X BORUTO NINJA VOLTAGE distinguishes itself from the other similar games is the stunning actions of its characters. Different characters have different "Ninjutsu", which are all in beautiful 3D animation. The stunning effects of "Ninjutsu" have greatly enhanced the game experience, and players will never get bored as the game has a great number of characters using different "Ninjutsu".
Pros and Cons
Pros
-You will never get bored, as there are so many missions, special events, storylines, and other little fun side bits to do in the game.
-Unlike most of the other games where some characters are "Exclusive" and you need to spend money to get them, all the characters in NARUTO X BORUTO NINJA VOLTAGE could be obtain for free.
-The game has been launched for a long time, and it's quite surprising that the developer keep making amazing huge adjustments and are still adding new characters till this day.
Cons
-It is very hard to get a good ninja tool especially for beginners, because either you have to buy them or you have to grind for hours on a round up mission.
Game Review
The anime NARUTO is popular around the world, and the number of NARUTO fans is more than you can imagine. It's a wise decision that BANDAI NAMUCO has developed the anime into a mobile game, as it offers the NARUTO fans a place where they can get together and continue their love for the anime. If you are one of those NARUTO fans, don't hesitate to download the game the enjoy the fancy Ninja world.
Description
NARUTO X BORUTO NINJA VOLTAGE is a newly launched Naruto-themed mobile game. The game perfectly restores the storyline, reproduces gorgeous fighting scenes, and the bloody action gameplay will definitely make you fall in love with it. At the same time, this is also an action, RPG game where players can build their own fortress and stop the enemy from stealing resources by setting traps and stationing ninjas. Similarly, players can also sneak into the enemy's fortress, control the character to use various ninjutsu to avoid traps and steal the opponent's resources.
How To Play
The new player game will include characters from Naruto Shippuden and Boruto - Naruto Next Generations -. Players can build their own fortresses, attack others' fortresses, and take full advantage of the game's combat and strategy system.
Attack enemy fortresses: Take control of Naruto characters, use Jutsu, steal opposing resources, and avoid traps to take down other people's fortresses.
Defend your own fortress: Build your own fortress and stop enemies from coming to steal resources. You can set traps to capture invaders and can set up your own ninjas for stationing.
Multiplayer: Online multiplayer missions allow for multiplayer cooperation to defend against enemies.
Ninja Action: Experience the ninja moves from Naruto Boruto, in addition to great animations.
Comment
You may like it.